When choosing a building material, you'll find several kinds in today's market. However, the most common ones are wood, concrete, bricks, masonry, and metal. Even though all these materials have their unique advantages, some are more preferred than others. Metal, for instance, has been among one of the most favored building substances over the years. Some of the reasons most people prefer metal buildings are because they're more durable, sturdy, and easy to construct.
What You Might Not Know About Metal Structures
Today, many people are going for metal buildings. It isn't only because of the benefits mentioned above. In truth, there are several other characteristics of these structures that most individuals might not be aware of.
In this write-up, you'll learn about six less-known features of metal buildings. These are:
1. Metal Buildings
Might Not Need a Professional Builder in Construction 
Hiring a professional constructor might not be necessary when building metal structures because property owners can do that themselves. It is made possible by metal companies that offer their customers kits that have everything required in the construction. Some of the items provided can include:
Cutting blades

Ladders

Gloves

Steel-toed boots

Tin snips

An instruction manual
Besides these, prefabricated structures are delivered.
If you're thinking of building your house using metal, it might be wise to consider such companies. With a metal building kit and prefabricated structures, construction will be easier and fast. Besides that, you'll also save some money on the cost of hiring a professional constructor.
2. Metal Buildings
Require Little Maintenance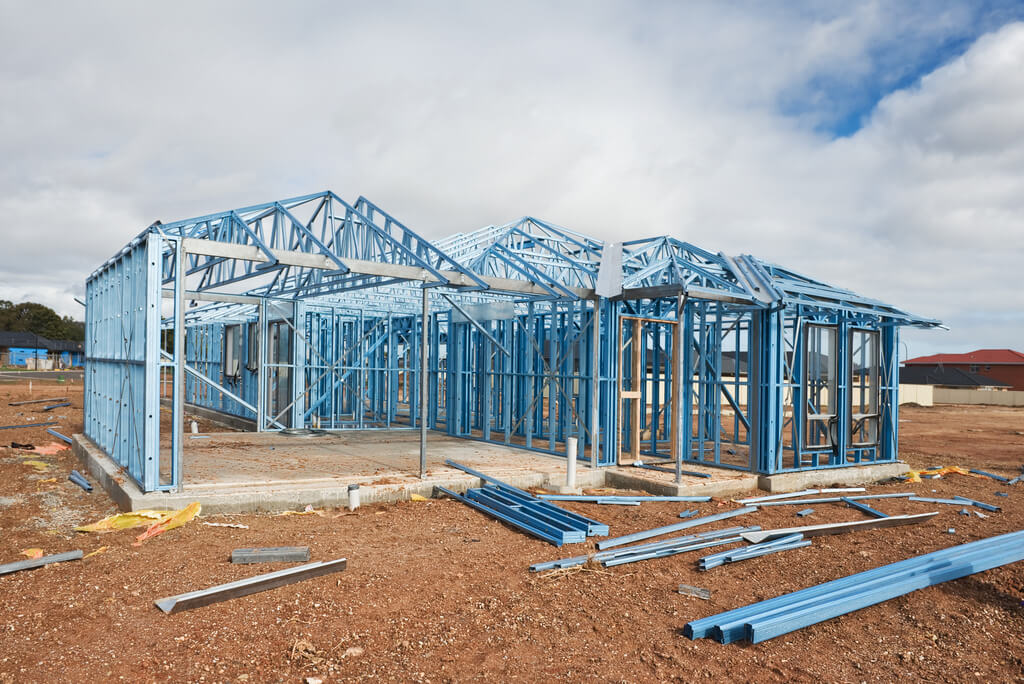 Metal buildings also require little maintenance. It is because they're easier to clean compared to those made of wood, concrete, and bricks. Also, they're strong and don't wear or tear easily, meaning that they only need fewer repairs.
Additionally, many manufacturers provide prefabricated metal structures that are already painted with an impact, cracking, fading, peeling, and chalking-proof coating. As a result, property owners don't need to touch up their buildings now and then to preserve the exterior protective covering.  
3. Metal Buildings are Energy-Efficient
In some areas, energy codes change frequently. With each modification, they may be made stricter. For this reason, firms in the construction industry are required to be in line with the provided energy efficiency regulations as they continuously upgrade their products.  
Usually, companies that produce metal building materials also provide top-quality roof and wall insulants. This way, they meet the required energy efficiency standards. Besides that, they also help property owners maintain sufficient temperatures in their spaces.
It is by ensuring their buildings are warm during winter and moderately heated in summer. As a result, their heating, ventilation, and air conditioning (HVAC) systems don't overwork and help ensure the units last longer.
4. Metal Buildings
Provide More Protection from Harsh Weather Conditions
Metal buildings are also strong enough to withstand extreme weather conditions like strong winds, tornados, and heavy rains. It, therefore, makes them much safer, especially for people living in areas that experience adverse weather conditions such as those mentioned above.
5. Metal Buildings
Offer More Protection from Pests
In contrast to organic building materials such as wood, metal offers property owners better protection from pests. It's because metal walls aren't edible to termites and rodents and can't be destroyed by mold. This way, property owners who build with metal can protect the dignity of their structures.
That said, it's advisable to make sure there aren't gaps in windows and doors and that the building's covering is always in excellent condition. Also, ensuring chimneys and other large spaces that can't be sealed entirely have a hardwire cloth or are sprayed with a bug barrier is appropriate. This way, property owners can maximumly protect their spaces from pests.
6. Metal Buildings are Easier and Quicker to Expand
Expanding a metal building is also quicker and easier compared to those made of other materials. To create more space, all that's required is adding new metal structures to the original building's sidewalls and similar frames on the end walls.
Closing Thoughts
Metal is quite favored by many builders for the several advantages it offers. In most cases, metal structures are known for their strength, durability, eco-friendliness, and the fact that they're faster to put up.
However, some other lesser-known benefits of metal buildings make them more attractive. These are highlighted and well explained above. As you've learned from this write-up, some additional benefits you should know about metal buildings are that they're also energy-efficient, and they offer more protection from pests and harsh weather.
In addition, they require little maintenance, are easier and quicker to expand, and individuals can construct their structures by themselves without the need for a contractor. So, if you're looking for building material for your new home or business space, metal may be the best choice to consider.  
Find Out More