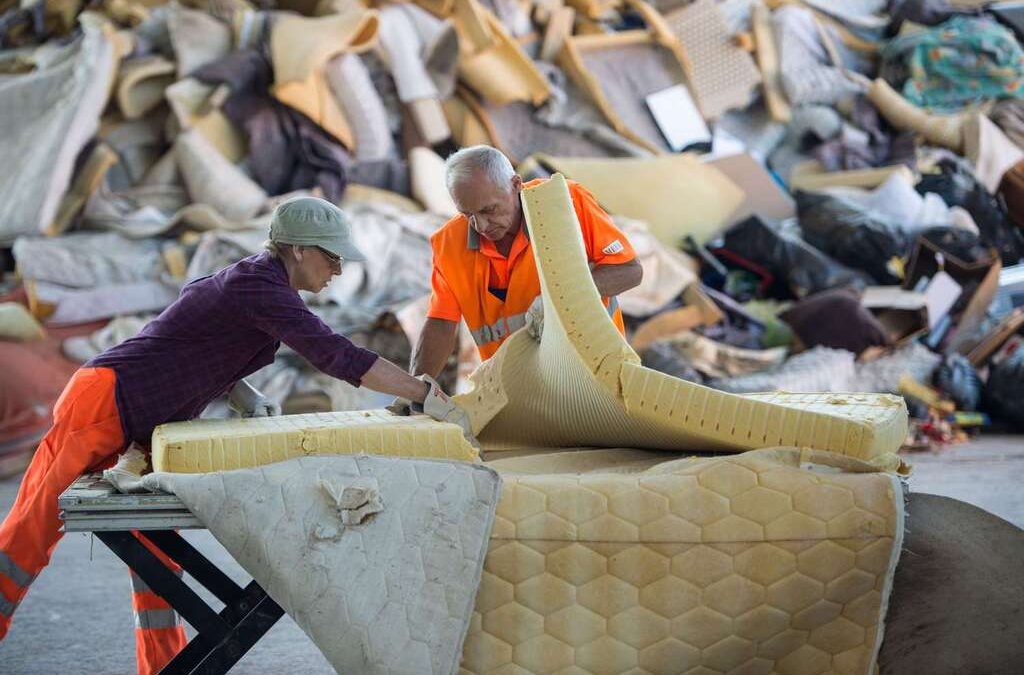 Furniture doesn't last forever, but the problem is what do we do with it when it's lived its life and needs to be either repurposed or put down. Fortunately, there are a few options, but the priority is ensuring these are friendly to the environment.
Donating is a choice if the piece is still in relatively good condition. You can repurpose or recycle, and some people leave the couch out on the stoop for anyone to help themselves to free furniture. That's actually frowned upon, but reducing waste is positive.
Keeping as much out of the landfills, instead finding valuable purposes for the items in their afterlife, can not only help the environment but protect the planet. Sadly, people continue to toss loads of furnishings into dump yards.
Recycling these pieces can even use precious resources and sometimes prove challenging, although it is possible. Are there other ways for property owners to manage common waste and dispose of large pieces constructively? Let's learn many different approaches.
Considering Recycling As A Primary Recourse For Getting Rid Of Old Furniture
Source: pinimg.com
When you have furniture that is in no way reusable as it is, the best option is to recycle the pieces. Many items have the potential to be recycled once they reach the end of their prime, particularly metal materials and those made from wood.
The first place to start is to learn the guidelines for disposal with your local council to ensure you follow appropriate procedures. Then, reach out to recycling services to see if what you have is an item the facilities are willing to take.
Recycling professionals like Ridly furniture recycling experts will haul away the items to be repurposed efficiently, affordably, and conveniently.
The option relieves you from figuring out how to transport the large pieces, plus it saves considerable time, effort, and money in the process. It's the easiest, most straightforward method of getting rid of old furniture.
How Can You Ensure That Your Old Furniture Is Reused
Source: pinimg.com
When you have used furniture beyond the purpose you had for it and want to ensure the items will have new life being used in another capacity, a good cleaning and preparing it for repurposing is vital. Reuse is the next best option when considering an environmentally friendly approach.
Sometimes people who move into their first place or have minimal furniture can benefit from well-loved pieces. You'll find many options for passing furnishings on to people who will appreciate the gesture. Consider these suggestions.
Close friends and relatives would be a priority when you have giveaways
When giving away furnishings or large pieces, a primary consideration is to check with loved ones or people you know in your community, maybe neighbors or coworkers. While you might believe the items have reached their age limit or are outdated, someone could find them appealing for their home.
That's especially true if a young person is moving out into their own space or heading off to a college dorm. They will look for as many donations as they can get and are exceptionally happy to haul away as much as you have to give away.
Charities are always looking for furnishings and large pieces
An incredibly eco-friendly method for ridding your home of unwanted furnishings is to reach out to local charities, always hoping to find pieces to help individuals and families in need.
Many charity organizations will take donations of furniture and larger pieces, but it's still wise to contact the individual shop to familiarize yourself with their policies.
Often the websites will give information on things they won't accept. Mattresses are often an item that most places won't take for recycling or reuse and heavily soiled pieces.
The benefit of donating to charity organizations is often, these groups have collection services depending on the shop, saving you from figuring out how to transport the large items. Again, that's something you need to check with the individual shop.
Online selling is another viable option
Furniture still in decent condition could be sold online if you want to make some cash instead of giving away the pieces. It's essential to put some considerable forethought and planning into this option.
Research:

A priority is to research the item you want to sell to see what one in the same condition as yours might list for and if there's any demand in this market. You'll further want to find out the market where you can get the best price.

Market:

A few places will allow listing items for free, including social network marketplaces, with no sort of selling fees. You have the option on most of these platforms to request the buyer pick the item up, so you don't need to worry about transportation.

Price:

You shouldn't attempt to recover the cost you initially paid for the furnishings, especially if you've used the piece beyond its prime. People are unwilling to pay those prices for second-hand items. If they were to put out that kind of money, they would merely buy new. If you have an antique, you'll need to provide documentation.

Post:

Photos must be clear and show all flaws with a brief, honest post describing the item. Writing a concise ad that will say everything you want in as few words as possible can take some time. Ensure to include dimensions.

Safety:

Heed on the side of caution when selling and buying online. Although this is now a common practice, inviting a stranger into your household to pick up furnishings requires optimum safety practices.
Can You Repurpose Your Old Furniture To Have Renewed Life
Source: pinimg.com
Before deciding to get rid of furniture that you feel has become outdated or reached the end of its usable life, can you see it in a different or unique light? Perhaps the item could have an other purpose, or you could make it into the sort of timeless furnishing you're looking for.
When trying to reduce the amount of waste we create or preserve natural resources, instead of switching out one piece for another in the same class, say a new couch for the old, perhaps you can take the bones of the old one and make a new one. It's not exceptionally difficult, but some professionals can help.
With wooden pieces, there are countless ways to redesign the material to suit any number of aesthetics, and metal can be painted to spruce it up. Let's look at ways to reduce waste.
Upcycle that wooden piece that has lost its appeal
When a wooden piece, whether a dresser or a side table, has lost its appeal, maybe it's outdated, or it doesn't go with the way you see your style anymore, it's quite simple to turn it into something fresh and modern that works with any aesthetic.
Not only can you strip and re-stain if you want to stick with a plain wood look, but you can do so much with paint, stencils, dry brushing, antiquing, and new hardware to create a brand-new piece that you wouldn't dream of getting rid of.
Many tutorials guide you through these processes, but if you feel less than skilled, some people repurpose furniture for homeowners. Research the option to avoid having an unwanted item.
Is It Broken
If you still love your furniture but believe it's broken and irreparable, ensure it's accurate before sending it off. An excellent craftsperson can often repair wooden furniture to almost like-new condition.
When upholstered furniture begins to sag or dip, or springs begin to pop, an upholsterer can make suggestions on adequate fixes. We all have those pieces that we don't want to give up regardless of age and condition, and you don't have to. Have them fixed so you can keep them.
Also Read: Low Maintenance Front Yard Landscaping Ideas to Try
Recycling: The Primary Option Is Often The Best
When all else fails, the primary option for ridding your home of the furnishings that no longer suit you, are outdated or have reached the end of their life is to have the pieces recycled.
Old furniture removal for property owners is a specialty for recycling removal services.
Once hired, the providers will bring a truck to your home where the specialists will take the pieces out of the house and load them in the vehicle relieving you of effort, time, and hassle in navigating heaving furnishings. They transport the items for recycling. It's convenient, affordable, and efficient.
Before settling on a recycling service, research your options, compare prices, and review what items each facility will take and the policies and procedures when picking up and transporting.
When you find one suited for your needs, schedule the removal and make sure to have the items you want to get rid of conveniently compiled for their pick-up.
Final Thought
"Reduce, reuse, and recycle" before opting to toss furnishings, oversized items, or even household waste into the landfill. The priority is being environmentally friendly and protecting the planet. Fortunately, there are many resources available to make the 3 Rs easier.
Recycling is always encouraged with all waste. The recycling and removal services make the ability to recycle furniture a convenient, affordable, and simple process for property owners. The specialists handle the heavy lifting, loading, and hauling with minimal effort required from the owner.
When you have furniture and other large pieces that need to go, and you're unsure what to do with them, research furniture recycling services to make the job an easy one.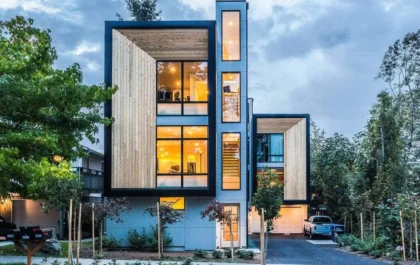 27+ Stylish & Modern Townhouse Designs for Urban Living.
The townhouse's first impression is normally too small, too compact, too narrower, and the list is endless. Well, let us…