If you would look around then you would be able to find out that India was and is still very rich in architecture and different parts of India has a different kind of architecture. Among all vernacular architecture is one type that is associated with architecture that are made up of locally available materials.
Kerala is the only state in India that has specialized in vernacular architecture or you can say that it is the only state that has still kept such architecture preserved. Such buildings are far apart from the professional buildings and they are made with the knowledge of locals and are often best for survival.
Such buildings have nothing complicated rather everything in this type of building is very simple and beautiful at the same time. Often people construct this type of house for living and storage purposes as well and this type of house is still widely used for domestic animals in many parts of India and neighboring countries.
This type of house is idle for those who are concerned about the environment as this kind of house is environment-friendly. If you are wondering about more details about Kerala vernacular architecture then here is everything that you need to know about the vernacular architecture of Kerala:
Facts about Kerala vernacular architecture:
You would be amazed to know that Kerala is the only state that has still sustained such kinds of architectural homes and people out here relish living in such homes. It is beautiful to see how intelligently the Kerala people have preserved the homes as well as the concept of vernacular architectural designs.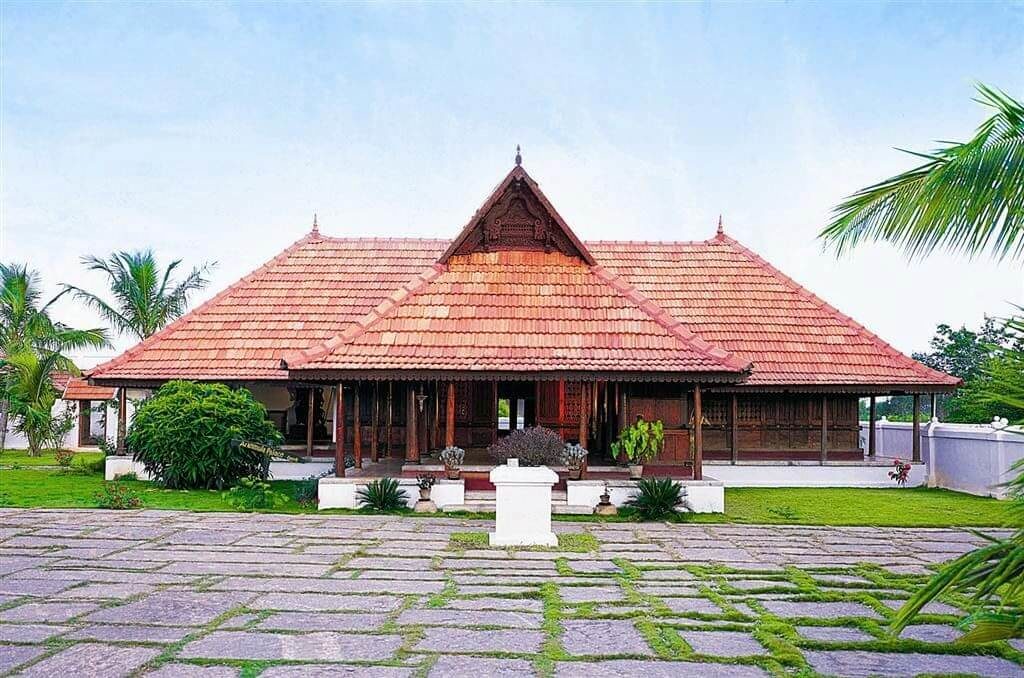 This kind of architectural design was not used for residential homes from the very beginning rather temples were constructed in this way. People back then were very spiritual and they always tried to keep their god in luxury and that is the reason that they came up with such a building design concept for god.
The evolution then took place and the temple design started evolving and then after a while, people also came up with such housing designs and since then Kerala has had vernacular architecture.
There were some basics of such kind of house and people back tried to keep the designs as simple as possible so that the construction could be done in the least time. Now the thing is different and people became a bit more creative but back then the house has either circle, rectangular or square body with a sloppy rooftop and the house is ready to live in. there were no such rooms and sections for different purposes rather a huge hall was there for every possible thing.
Now the fact cannot be denied that Kerala could sustain such kinds of homes because the climatic conditions of Kerala allowed that. These kinds of houses are best for the climatic condition of Kerala and this home would make survival easy in Kerala that is why people still get such homes constructed.
The most important thing about this construction is the availability of material and the good thing is that Kerala is one such state that has almost every raw material that can be required for home construction. Starting from timers to clay and stones along with leaves and woods, Kerala has everything.
How do these kinds of homes prove to be perfect for the climatic condition of Kerala?
If you would try to analyze the climatic conditions of Kerala then you would find out that this place is high in humidity and at the same time this state faces heavy rainfall most of the year. So the house in this area needs to be constructed in such a way that it could sustain the heavy rain of the state.
The rooftop of this house is slanting which prevents rainwater from getting stored. Rather it is complete in such a way that rainwater would always wash the rooftop. This kind of rooftop also helps in keeping the house cool even in the hot weather of Kerala which is a great thing for sure. This kind home of home often has a verandah that is perfect for relishing fresh air and nature view.
If you would visit Kerala then you would find that the state has such kind of home in each corner and rich as well as, poor people relish being in such home. However the designs, as well as exterior, vary from house to house but the overall concept and the structure seem to be the same for most of the vernacular houses of Kerala.
Here you would get to see both single floors as well as double floor homes and there the maximum number of floors is two because this kind of home often has a weak base that cannot bear more than two floors. These homes in Kerala are often covered with greenery which makes it a paradise for a nature lover. The concept as well as, looks of this kind of home are so beautiful that nowadays even resorts are getting constructed by getting inspired by such housing designs and techniques.
Most of the time the size of the home varies and since floors cannot be restored much so people often construct rooms one after the other and that is the reason that a big family would need a huge area if that family is interested in this kind of house.
Final Words
Most of the houses are constructed in such a way that there could be at least one kitchen, one living area, and one bedroom and they usually have a washroom constructed outside the home.
Continue reading: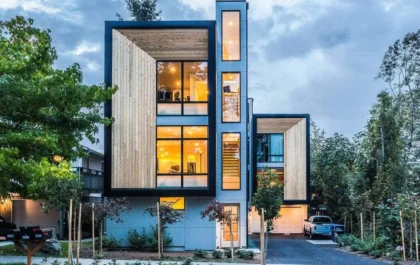 27+ Stylish & Modern Townhouse Designs for Urban Living.
The townhouse's first impression is normally too small, too compact, too narrower, and the list is endless. Well, let us…