Do you feel toilet papers are not hygienic enough? Not only do you think that way, but there are many others as well and that's the reason bidets are there in the market for quite many years. Many people prefer this method of bathroom hygiene, especially those who have mobility constraints. For leveraging the maximum benefits, all you need to do is choose the best bidet attachments as per your needs.
Believe it or not, nothing can be better than water to clean yourself. According to Dr. Kiarra King, one of the best gynecologists of Illinois, "all that you need is water. Now, if you're washing the external skin, you can use a mild soap, but water alone is perfectly fine".
However, do you know what exactly a bidet is?
Let's first understand that first.
Bidet is a specialized plumbing fixture for your toilet with the primary objective of washing your undercarriage. It helps people worldwide to clean themselves with water after using the toilet.
This blog will have a comprehensive view of the best bidet attachments in the market today that can help you maintain the utmost cleanliness.
Here are the 2023's most preferred bidets:
SAMODRA Button Bidet Pro
Source: netdna-ssl.com
It is one of the best bidet attachments from samodrahome.com, a perfect solution for both front and rear cleaning. This bidet attachment comes with a memory water pressure. It is the most appropriate and easy way to adjust water pressure while cleaning yourself after using the toilet.
This product comes with everything that assures easy installation. You don't need electricity or extra plumbing facilities to operationalize this bidet attachment.
Moreover, the SAMODRA Button Bidet Pro also has an automatic nozzle that cleans itself on its own; there is need to make any other effort for that. This bidet attachment comes with a 60-days risk-free guarantee and 18 months of warranty.
Tushy Spa 3.0 Bidet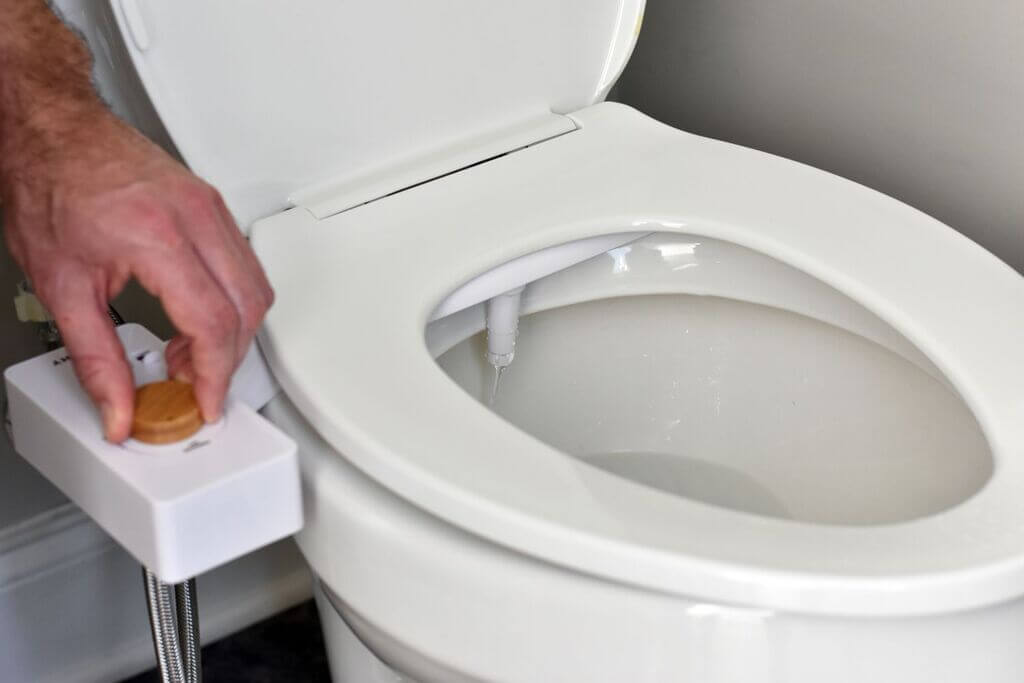 Source: thespruce.com
This bidet attachment has a sleek and modern design. If you install it in your toilet, the Tushy Spa 3.0 bidet will make your toilet experience comfortable and enjoyable. And even precisely, you will have a luxurious toilet experience too.
The Tushy Spa 3.0 bidet can help you control all the parameters like water, temperature, pressure, and the angle at which it squirts to clean yourself.
Bio Bidet SlimEdge
Source: walmartimages.com
This bidet attachment has amazing features, and thus, it has become one of the most popular bidet choices of 2023.
The Bio Bidet SlimEdge is an extremely sturdy one with a 50% thinner body than its contemporaries available in the market today.
This bidet for your toilet comes with a tilted control panel that gives you easy access to the control knob to enable the sprayer effortlessly, whenever required.
Moreover, the Bio Bidet SlimEdge comes with two nozzles which ensure effective and easy cleaning. Also, it is very easy to install this attachment in your toilet; no rocket science is required! However, though there is no temperature control associated with this bidet, it is an amazing choice for the value.
Luxe Bidet Neo 320 Bidet Attachment
Source: shopify.com
If you want to go for a perfect bidet option that can be helpful for both men and women to clean themselves after using the toilet, the Luxe Bidet Neo 320 Bidet Attachment could be a great choice.
If you install this bidet, you will be able to access both backward and forward flow of water for both men and women. The Luxe Bidet Neo 320 Bidet Attachment comes with hot and cold nozzles.
What's more, it comes with only premium quality parts and nothing else. You will have a polyurethane hose for filtering hot water, and for filtering cold water, there is a braided steel hose in this bidet.
You have to be very cautious about the installation of this bidet. If not installed perfectly, you might face a leakage, as many users have mentioned about it over time.
OMIGO Element Non-Electric Bidet Attachment
Source: amazon.com
This is an easy to install bidet attachment that you can use without having any complex setup. The OMIGO Element Non-Electric Bidet Attachment has a rear and front sprayer with adjustable pressure options. So, all your family members can have their desired amount of cleaning after using the toilet.
The sprayers of this bidet can clean by themselves; no extra help is required. The sprayers remain inside a protective case when they are not in use. It keeps them clean between different uses.
Summing Up
Which bidet among the above will you choose for your toilet?
We have brought together the best information for the most popular and premium bidets of 2023. Now it's your turn to choose the one for yourself that you think will meet your requirement most effectively.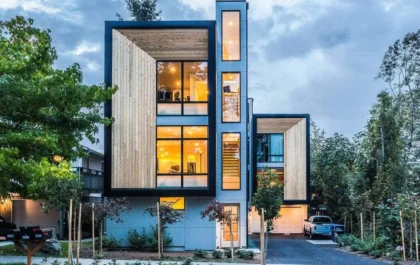 27+ Stylish & Modern Townhouse Designs for Urban Living.
The townhouse's first impression is normally too small, too compact, too narrower, and the list is endless. Well, let us…