Are you considering building your own home? Wondering what's involved and what you should know before you start?
You've probably watched Grand Designs, seen their delighted faces, and now you want the same. But before you get too excited, you need to make sure it's something you're willing to undertake.
Building your own home brings oh-so-many benefits, but there also comes a few (potential) drawbacks.
You might have questions spinning around your head. How do I hire a trustworthy builder? What do I look out for when choosing a construction company?
It's not something to be taken lightly, and you need to know all the facts before jumping in.
What Does It Mean to Build My Own Home?
Put simply, a self-build is a process where you go the whole hog yourself: buy and prepare a plot of land and organise the construction of a property.
It's not to be confused with a custom-build which is a property that's built to your design, but with the help of a developer.
Deciding on a self-build is a rewarding project, but you need to know what's involved. This piece outlines the 9 most important things you need to consider, and ultimately help you decide if a self-build home is the right choice for you.
You'll Need a Realistic Budget
Everything costs money. The more accurate you're able to be when setting the budget, the more likely you'll avoid over-spending.
To do this, you need to know exactly what you want before you start building. Once agreed, stick with it. If not, you'll need to be prepared to pay for the changes you make.
It's also wise to include a 15 – 20% contingency amount in case you run into anything unexpected.
Know How You Will Finance the Cost of Building
You'll more than likely need to organise a mortgage for this. Mortgages for new constructions work slightly differently from those for existing homes, so be sure to do your research beforehand. Keep in mind they're often more expensive and are less widely available.
Establish If You Need to Get Planning Permission
Sometimes planning permission comes with a plot, other times you'll need to obtain it yourself.
If it's the latter, seek help before you submit your application to your local authority.
If you are choosing the best construction company or an architect to help with the build, they may be able to offer advice and assistance in this area.
You'll Need to Find a Suitable Plot 
This can be tricky. If you have a list of specifications, finding somewhere that meets these requirements can take a long time. However, if you're able to be a little bit flexible this can help speed up the process.
90% of land in the UK can't be built upon, so you need to make sure where you're looking is viable. Do your research thoroughly to avoid being disappointed!
Get Someone Professional to Help Design Your New Home
Sure, you've played The Sims and made your dream house, but when it comes to reality it's not quite as simple as all that!
To ensure that your fix flip property is the best it can be, and help you get the best bang for your buck, you'll probably want to enlist an architect. They're trained professionals (7 years to qualify) and they consider everything when they draw up the plans.
Hire a Trustworthy Builder
Finding a good, trustworthy builder who can give you guidance and expert advice isn't always easy. And this is where you'll have to spend time researching: get references, visit showrooms, ask for recommendations from others you know who have undertaken projects like yours.
As a rule of thumb, it's a good idea to get quotations from three different builders and compare them. Don't fall into the trap of just picking the cheapest price – go through the fine print and make sure you're comparing apples with apples!
You want to be able to ask your builder questions and to be comfortable working with them, so arrange to meet with them on-site. A face-to-face meeting is the best way to make sure you feel comfortable around them.
Where Will You Be Residing While the House Is Being Constructed?
You need to live somewhere whilst your future dream home is being built. There are a few options, and it all depends on your situation.
If you're lucky, you might be able to stay with family as the work goes on. Or perhaps you're able to stay in your current house. You also have the option to rent somewhere nearby.
Think this through carefully because building a new dream home  comes with its share of stresses, so you need to make sure your living conditions are as practical and stress-free as possible during this time.
Be Prepared for Things to Go Wrong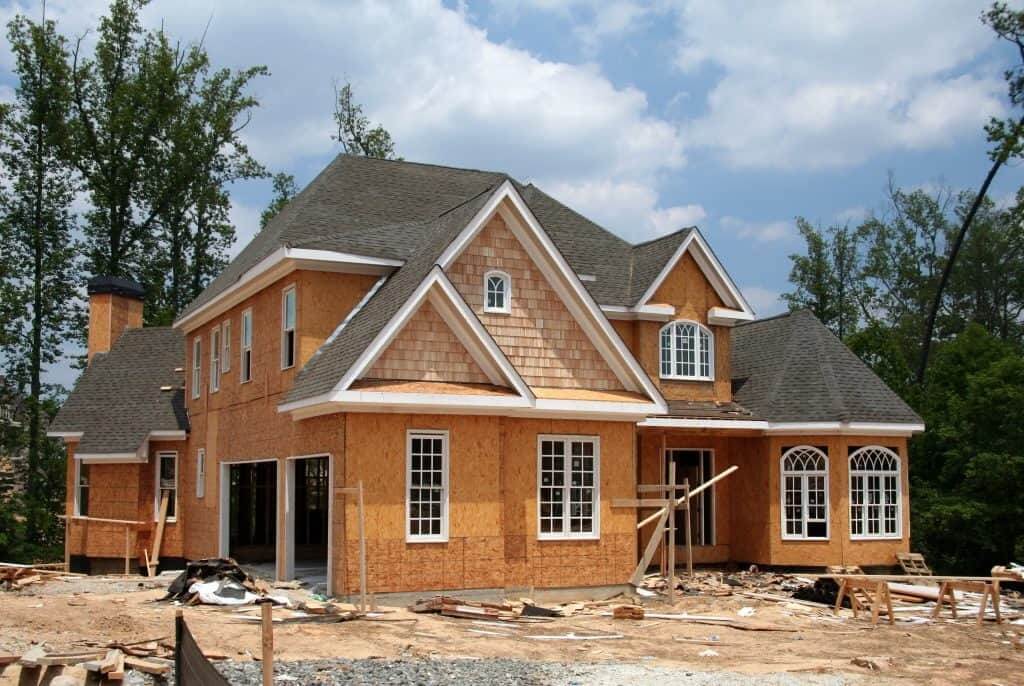 Unfortunately, life doesn't always go to plan. In fact, if the Covid19 crisis has taught us anything, it's just that!!
Building a new home will come with a few ups and downs, and as we know, 'forewarned is forearmed'. Prepare yourself mentally and remain calm when challenges present themselves.
Don't forget, you can ask your builder questions before you start and at any time during the build. They can help you work through any problems you may encounter.
You'll Still Have to Pay Stamp Duty
Yes, you'll have to pay stamp duty, but don't worry. The amount you pay is based on the cost of the land and not the end value of the property.
This means that the stamp duty will almost certainly be less than what it would have been if you'd bought an existing home.
Final Talk
There we have it!
It's important to remember that despite everything you need to consider, building your own home is very rewarding! In fact, there's nothing like a property that has your own unique touch, and suits your family and needs down to the ground!
Find Out More