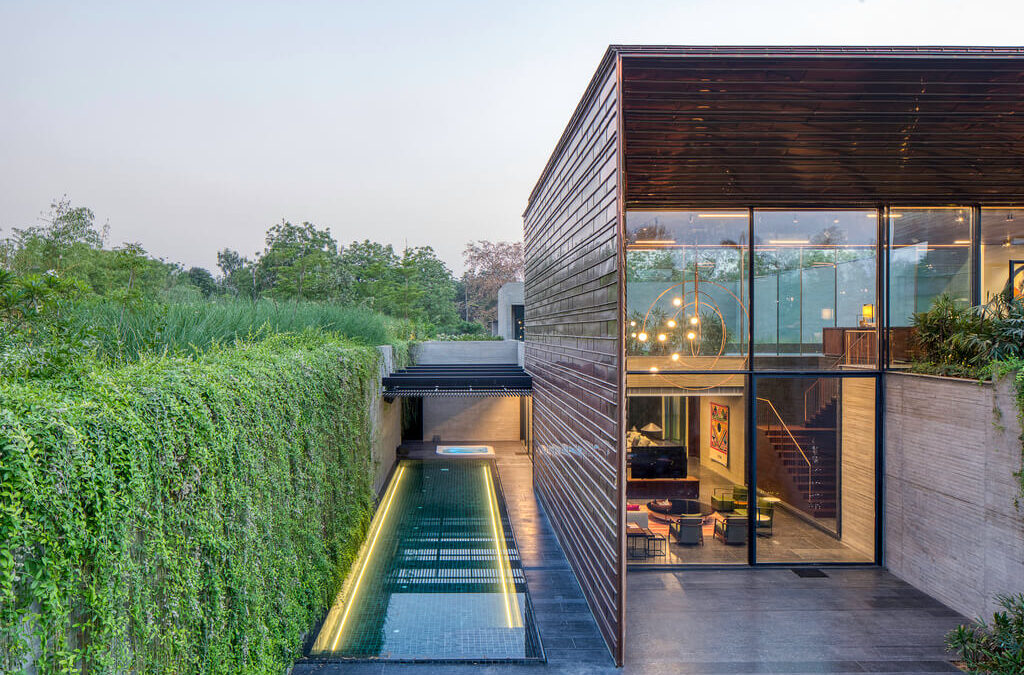 Project Specifications:
Project Name: CH'22 Design
Project Architects: SPASM Design Architects
Project Location: Ahmedabad, India
Head Architects: Sanjeev Panjabi, Sangeeta Merchant, Divyesh Kargathra, Sancheet Batharia
Landscape Design: Professional Landscape Designs
MEP Consultants: Di Lavoro Estreme
Automation: AV4U
Pool Consultant: Apsilon Engitech
Structural Design: Sarjan Consultants
Lighting Consultants: Light Interactive Solutions Llp
Metal Fabrication: Kamnath Infrastructure 
Artists Team: S.H. Raza, Rakesh Patel, Kapil Sharma
Copper Facade Cladding: VM Building Solutions, VM ZINC
Project Team: Lalit Lohar, Naimil Shah
Lead Contractor: Ashvadeep Construction
Carpenter: Krishna Interiors
Manufacturers: Jaipur Rugs, Loomcrafts, AXO Light, Flexform, Minotti, Molteni and C, Poliform, Porada, Amaze Marbles, B&B Italia, Louis Poulsen, Artemide, Gessi, Vibia, Foscarini, Herman Miller, AV4U, FLOS, TORFENSTER-1, Giorgetti
CH '22 House/ SPASM Design architects is a multi-generational house nestling on an area of 2.5 acres that defines a new way of living by developing an intimate relationship with nature while catering to the preferred choices of each generation. The three-leveled home is all about forming spaces that encourage family time and merge with the natural landscape.
SPASM design architects designed this magical home that takes one through a journey of different spaces placed below and above ground with each one connected to each other via courtyards. Family room, entertainment area, temple, gym, spa, bedroom, home theater, etc., illustrate the examples of how starting from the grandparent's needs to grandchildren's demands are all met in CH '22 House / SPASM Design architects. The design is curated with modern design sensibilities hinting at an Indian material palette like wood, stone, and metals.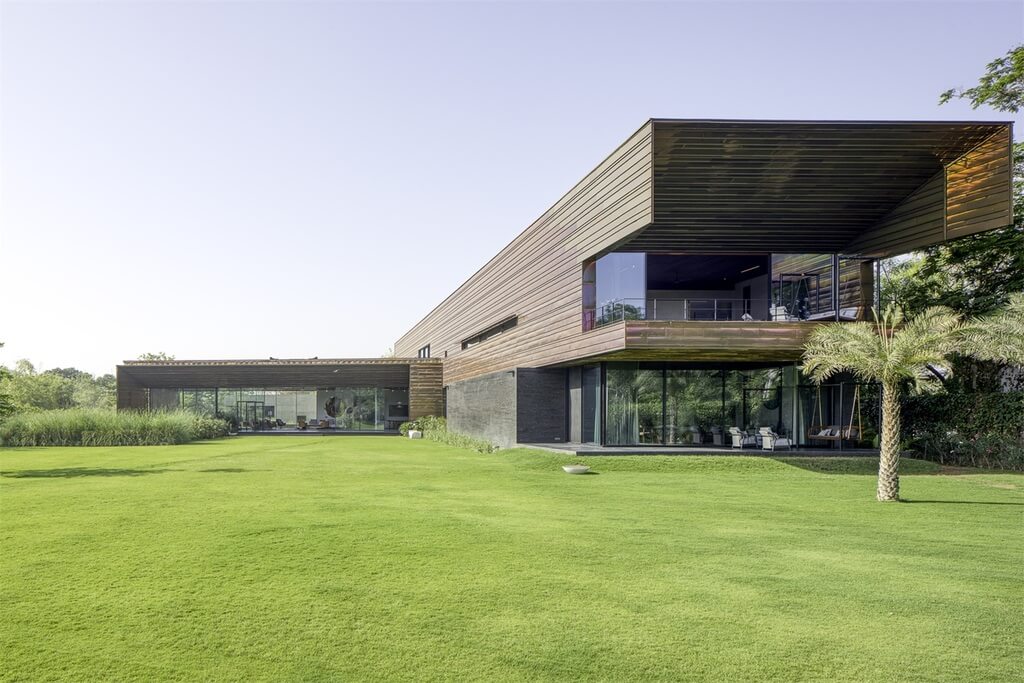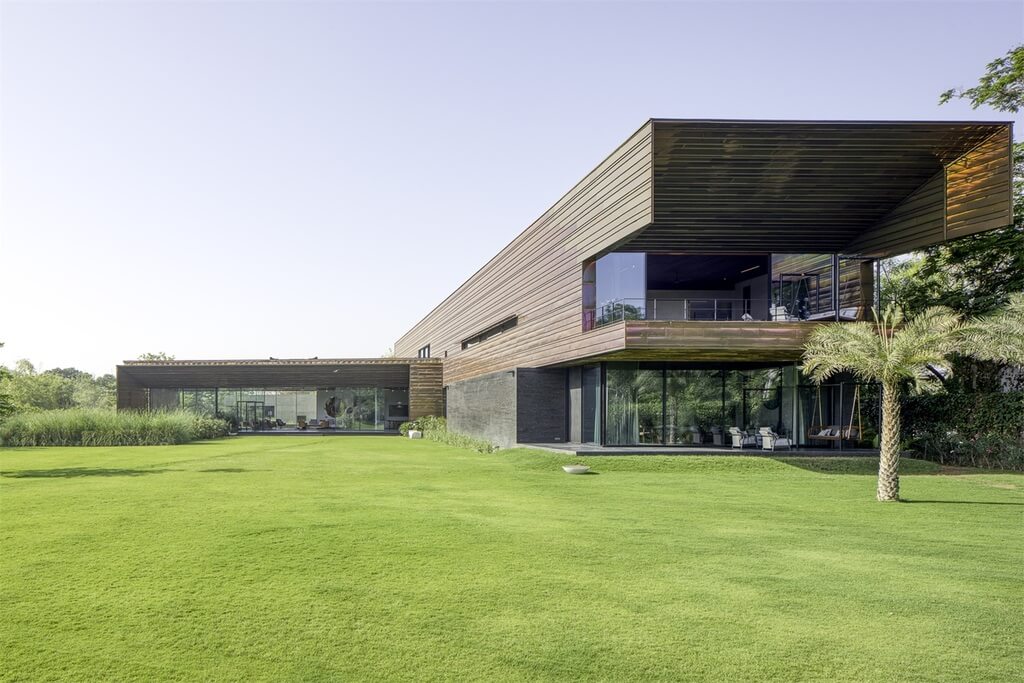 Source: adsttc.com
Located in the extreme heat of Ahmedabad, SPASM designs played around with the facade and its material to form a design that breathes and beats the heat. Copper forms the ventilated facade enveloping the home and offering longevity to the design. The entire form of CH '22 House / SPASM Design architects not only sits on the ground but submerges inside the earth and even floats on the top. Apart from the residential spaces like bedroom suites and kitchens, the site also houses staff and service structures like shops and an extensive garage.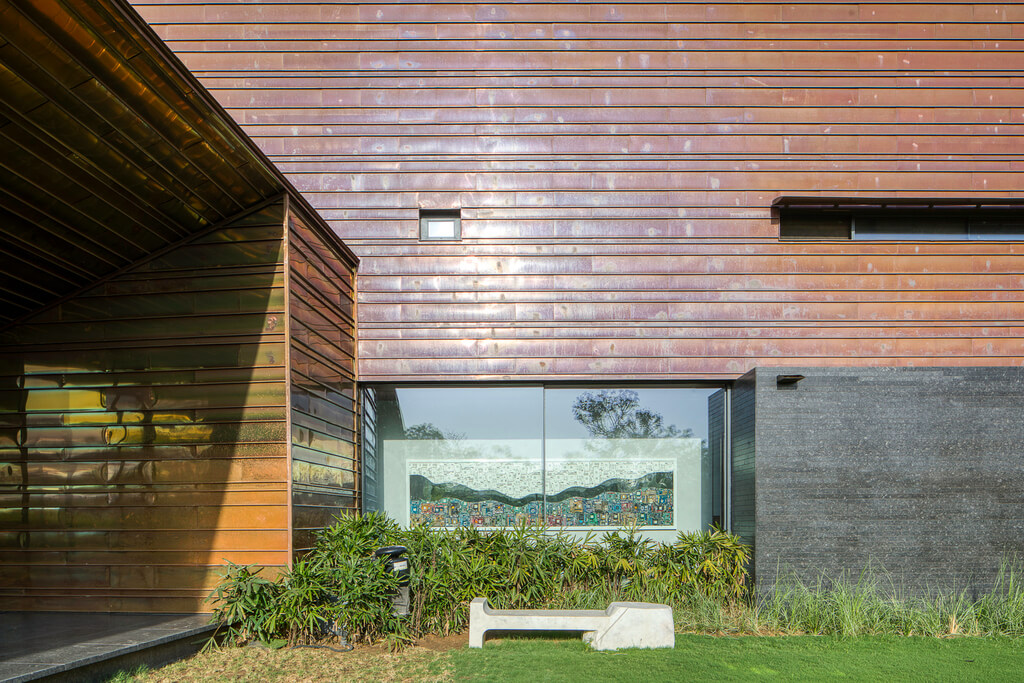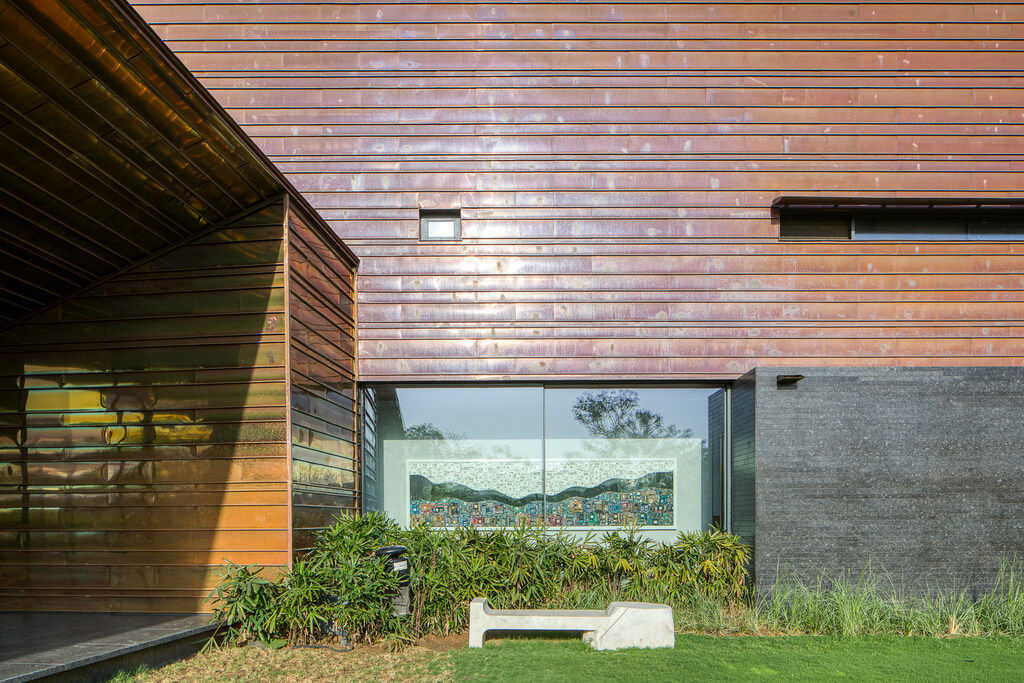 Source: adsttc.com
Board-planked concrete along with copper accents compose the building. The structure incorporated various active and passive climatic systems to fight the burning heat of the locality. Pergolas, water bodies, misting, buried spaces, roof gardens, etc., come together to build a home that not only offers a sensorial experience but is extremely beautiful and comfortable to nestle in.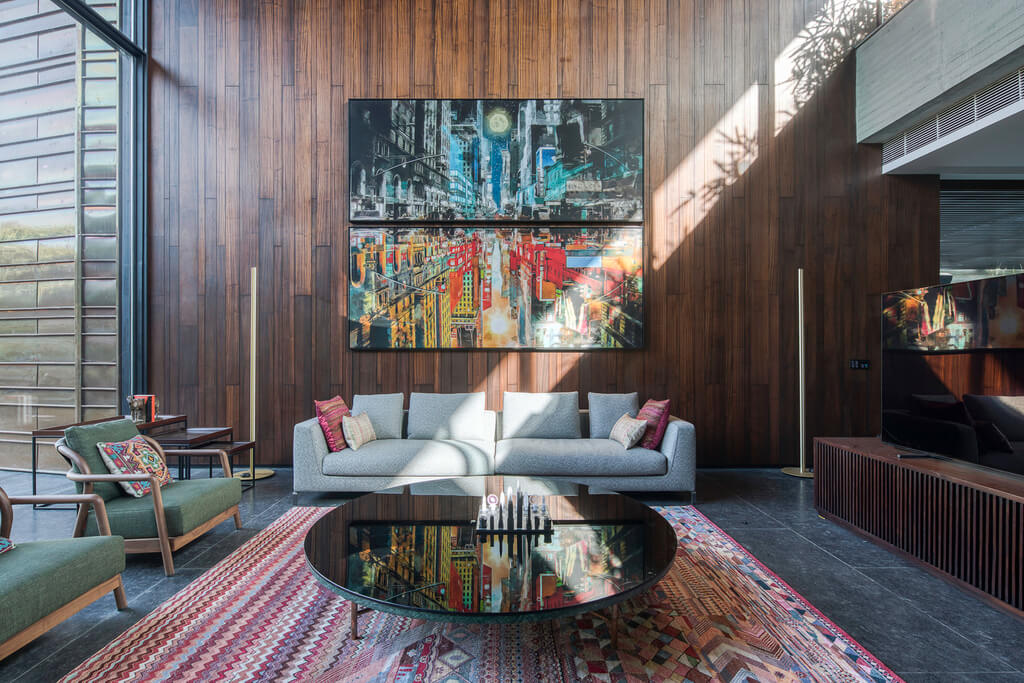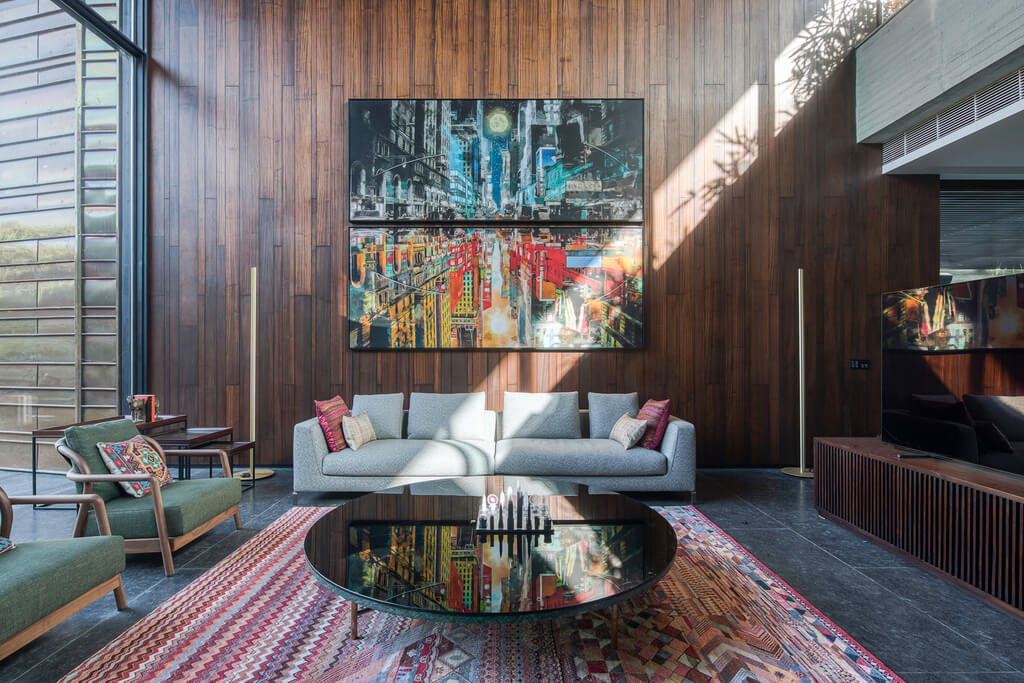 Source: adsttc.com
The interiors of CH '22 House / SPASM design architects are well-lightened with bespoke lighting features that enhance the aesthetics of the rooms. Apart from this, wooden furniture with precise craftsmanship, handrail design, and marble objects fill up the interiors for a one-of-its-kind experience and enticing decor.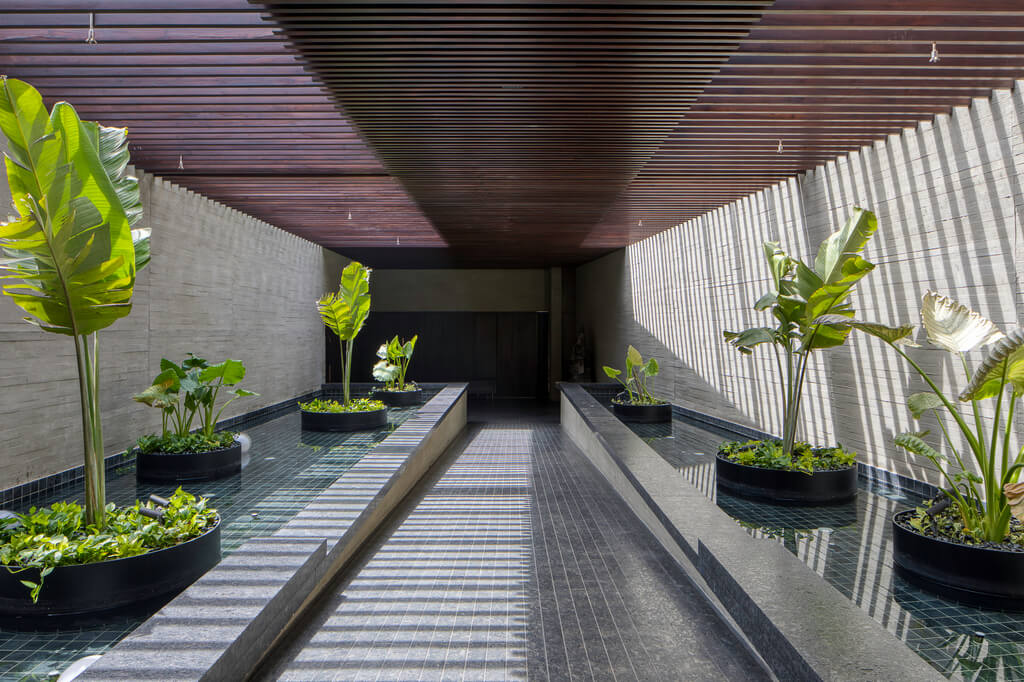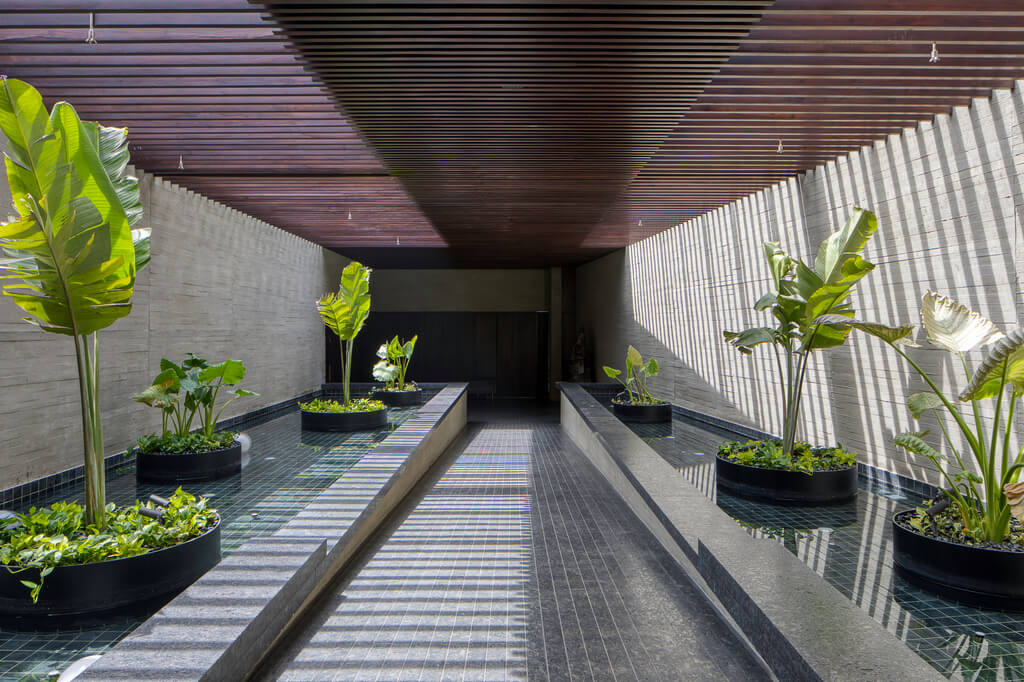 Source: adsttc.com
One can witness the play of lights and shadows formed with pergolas over a water body that jazz up the entire space. The openness and glorious greens filling the site make it a cool cocooning space for each of the family members. Interiors exude a sense of luxury with a play of double-height spaces and natural light filling up the room. The rustic wooden accents along with a sublime decor palette reflect the elegance of natural materials and elements.
CH '22 House / SPASM design architects is a unique project in itself with its play of levels and how every space induces a particular expression. The site conditions, context, and local climate all led to a building design program that converses well with each to form a comfortable living space.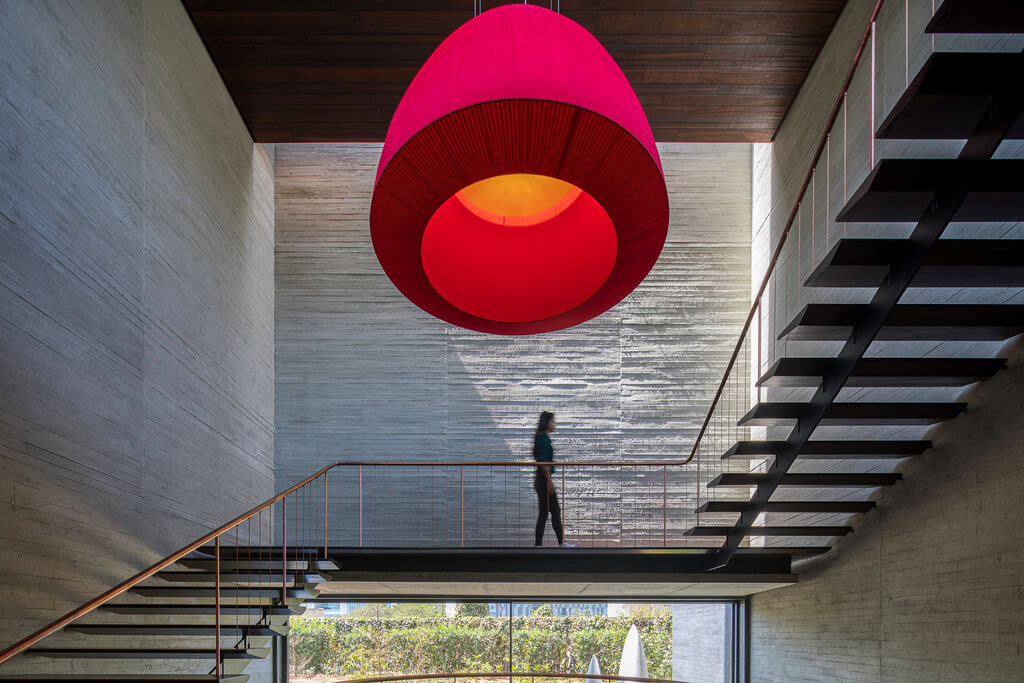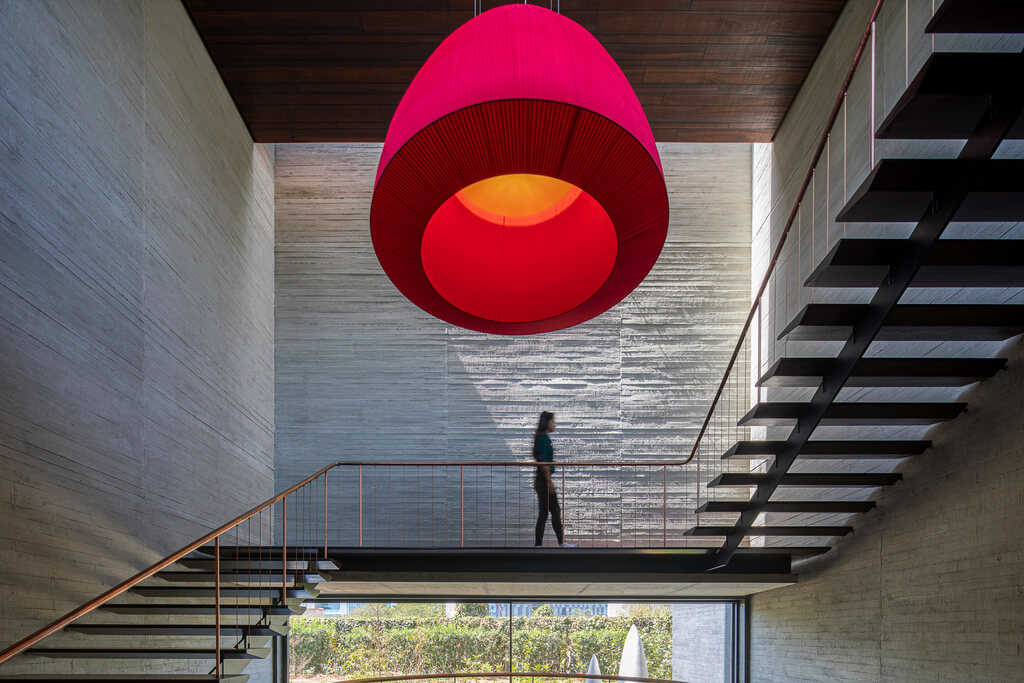 Source: adsttc.com
SPASM designs took an extraordinary route for the design of this house to cater to every component of the context whether it's the site scenario or what the client had briefed. It's a home that doesn't only go with an architectural design language but is about emotions, family time, and the functionality of every space with respect to the climate. The magical play of levels and materials is what defines the craftsmanship of this home. 
Rather than a conventional approach to architecture, SPASM Design architects examine the culture, conditions, and specificity to build a design that offers a wholesome user experience. Each project gets its uniqueness from the already existing context that is tweaked and conceptualized in the design and so is the case with CH '22 House. Home takes you on an emotional journey where three generations can be seen mingling with one another with the utmost comfort for each.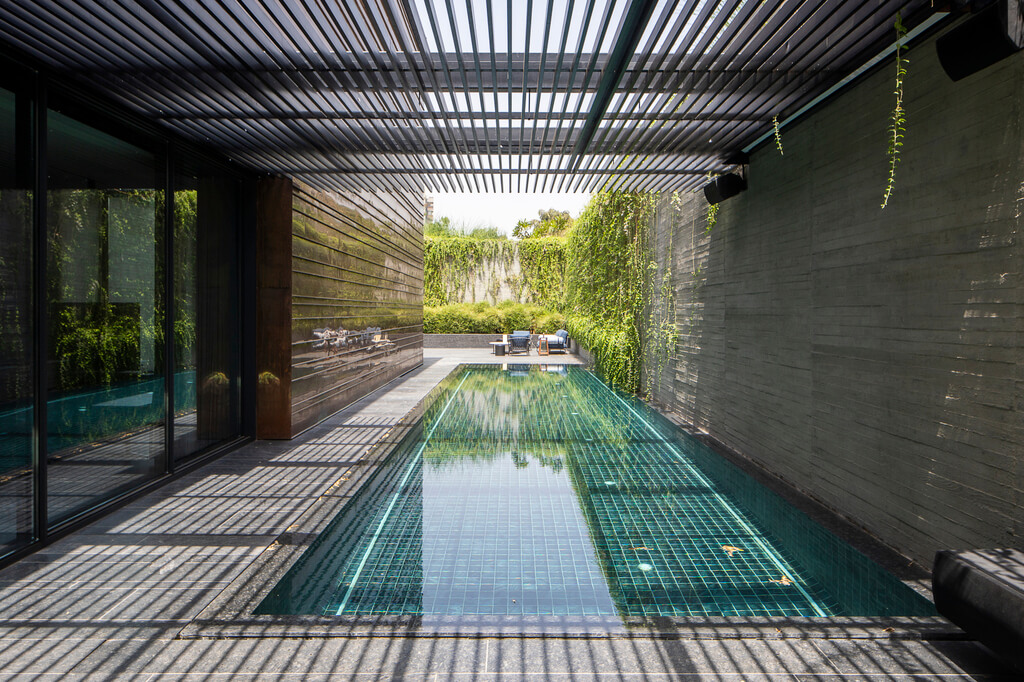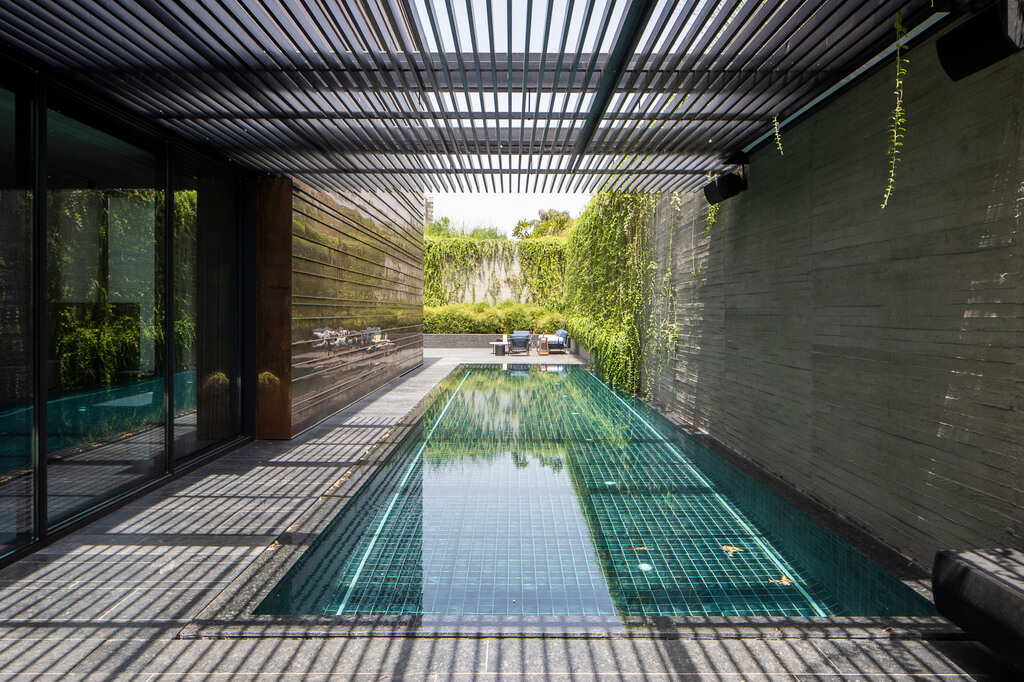 Source: adsttc.com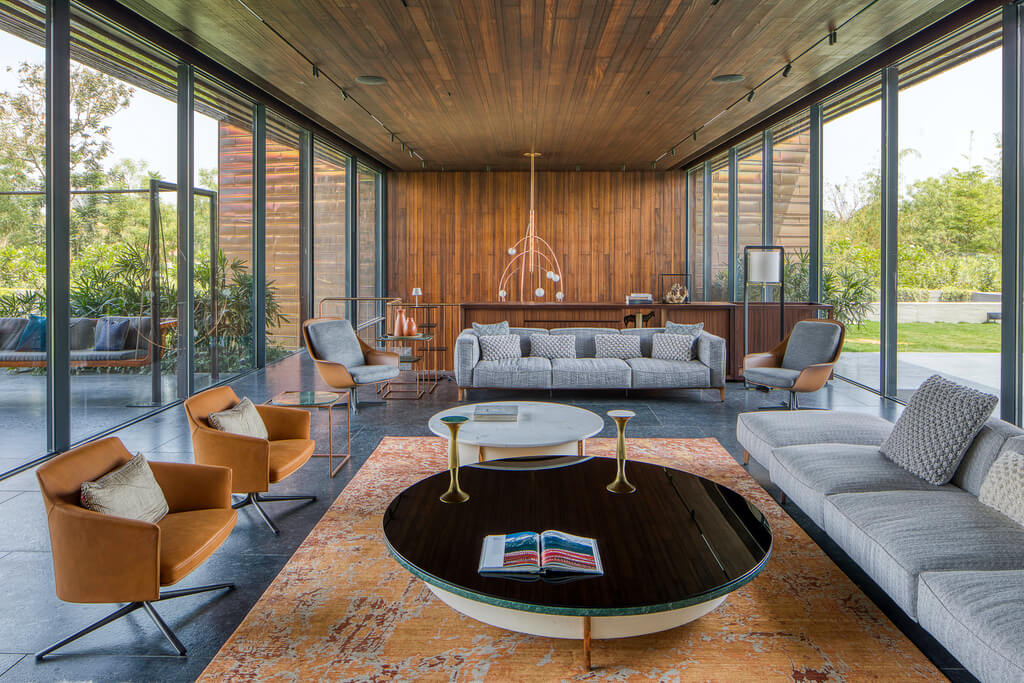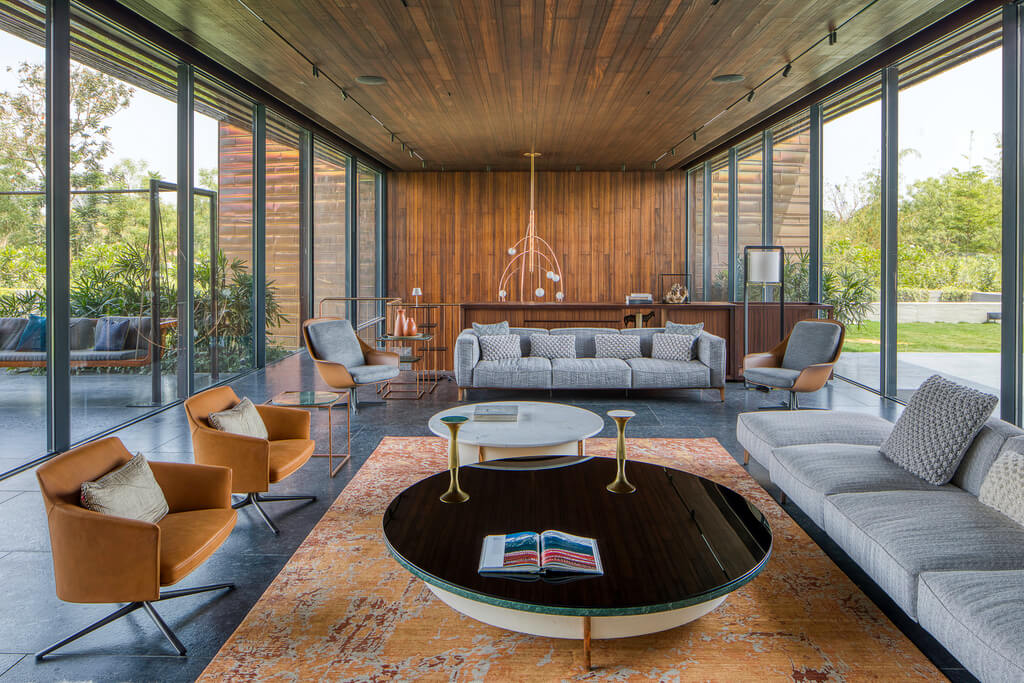 Source: adsttc.com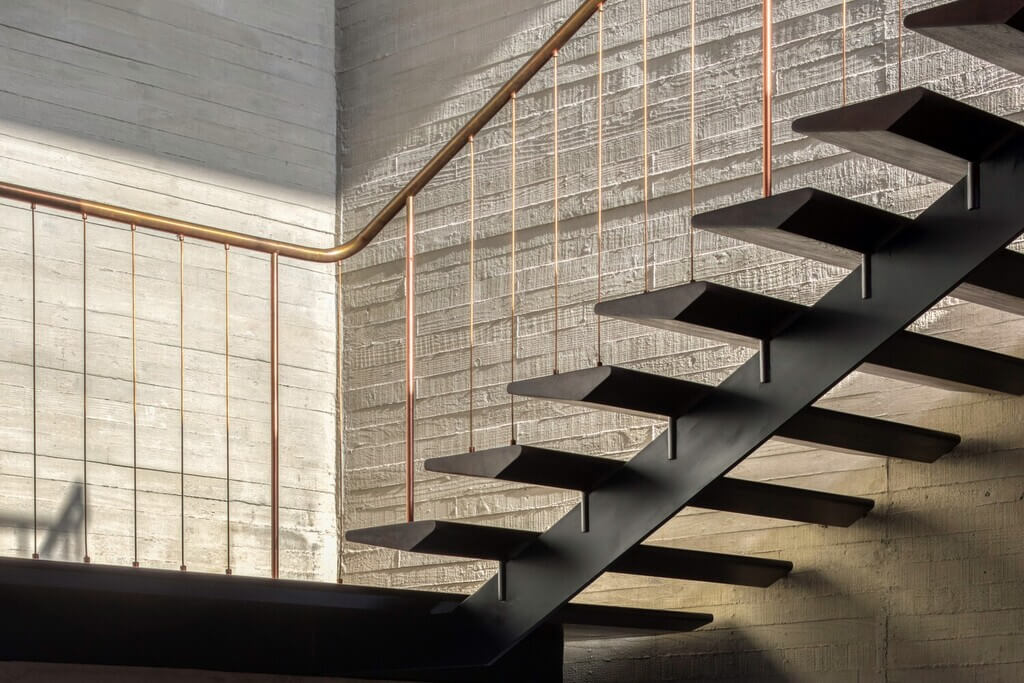 Source: adsttc.com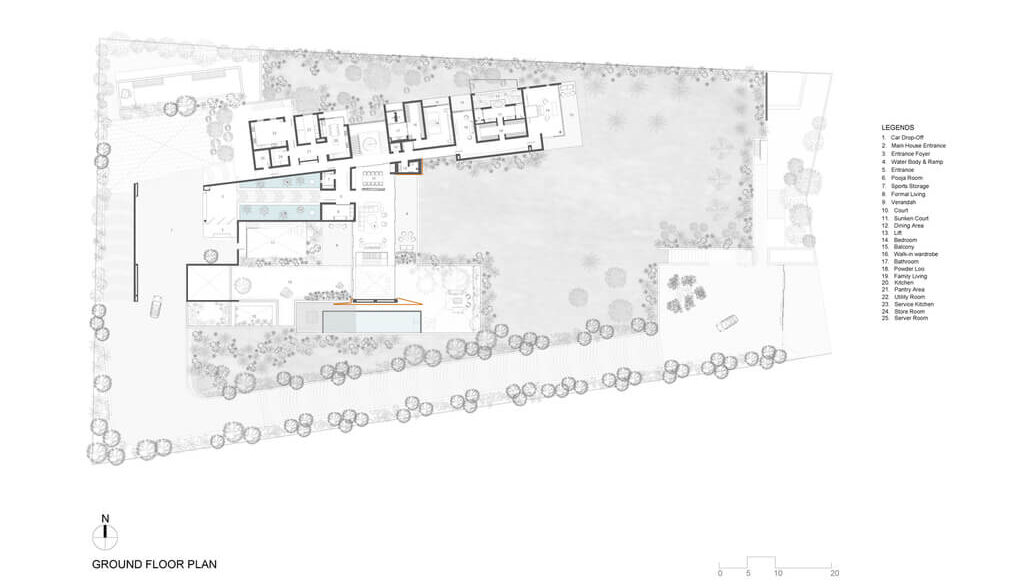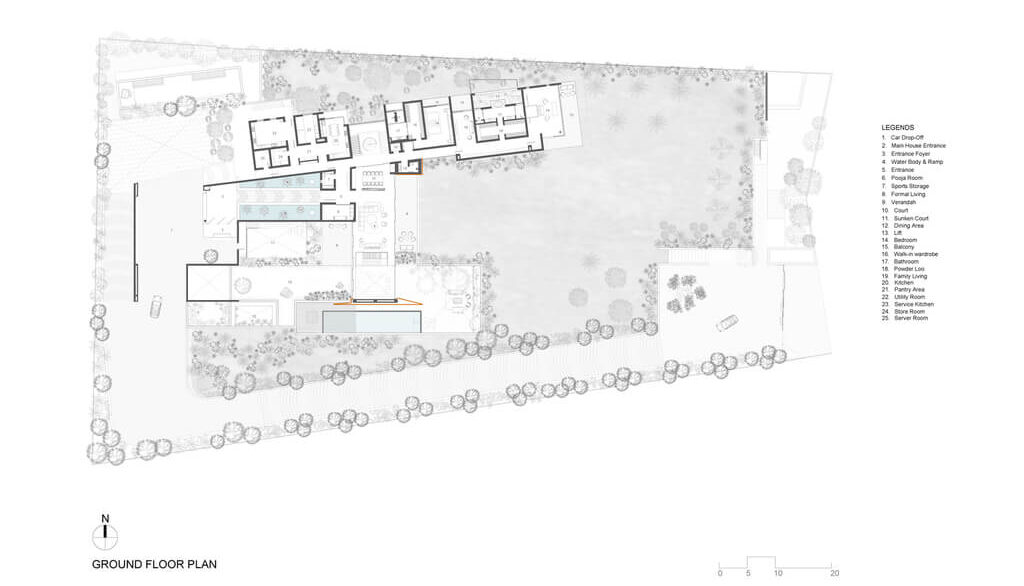 Source: adsttc.com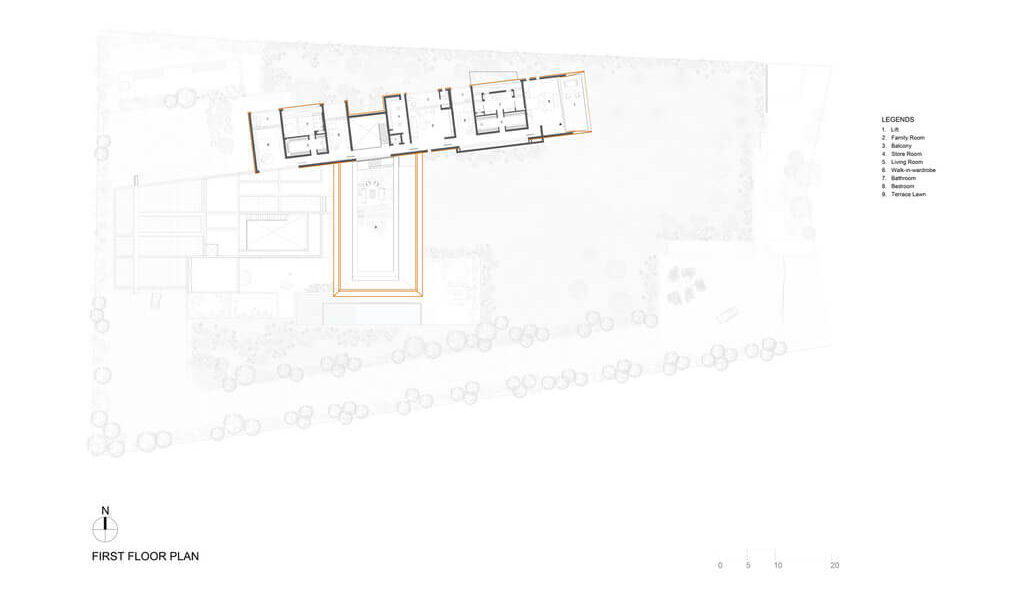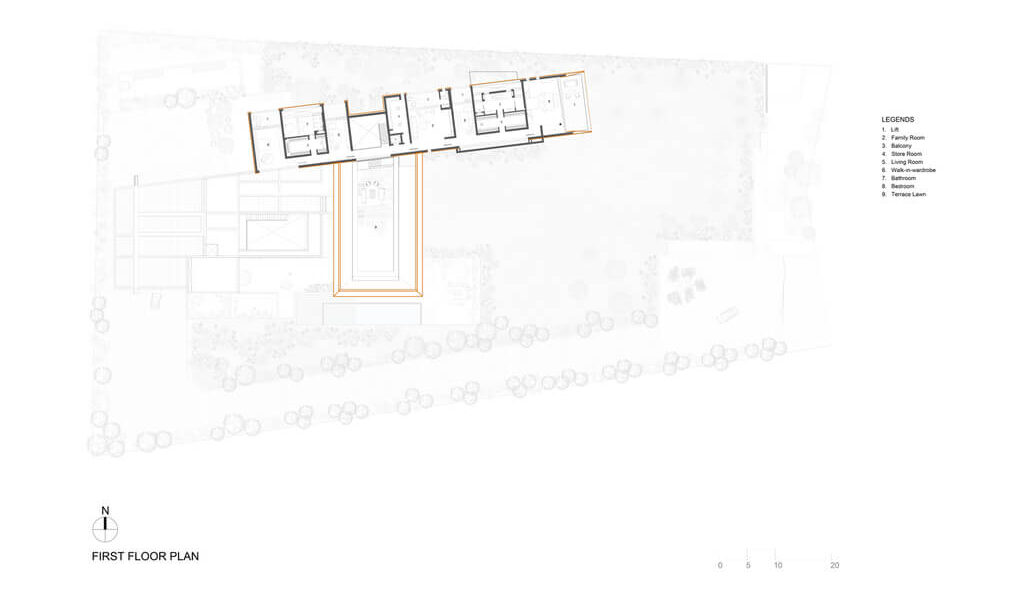 Source: adsttc.com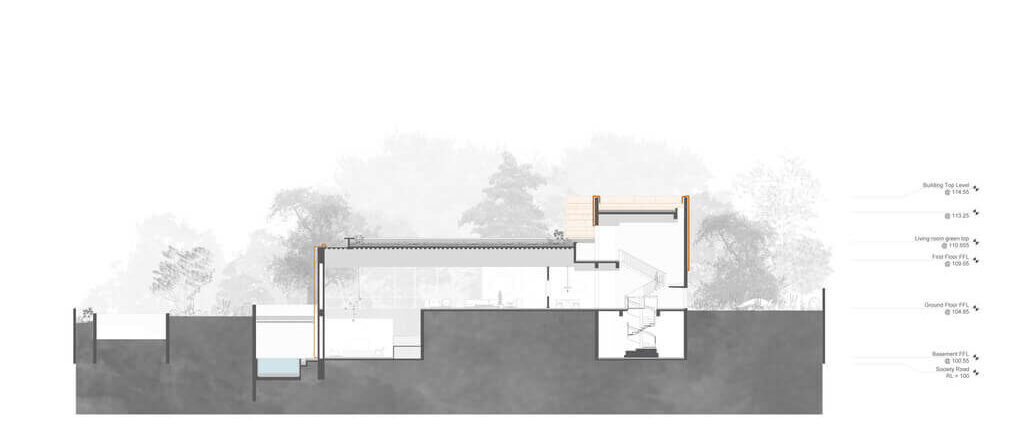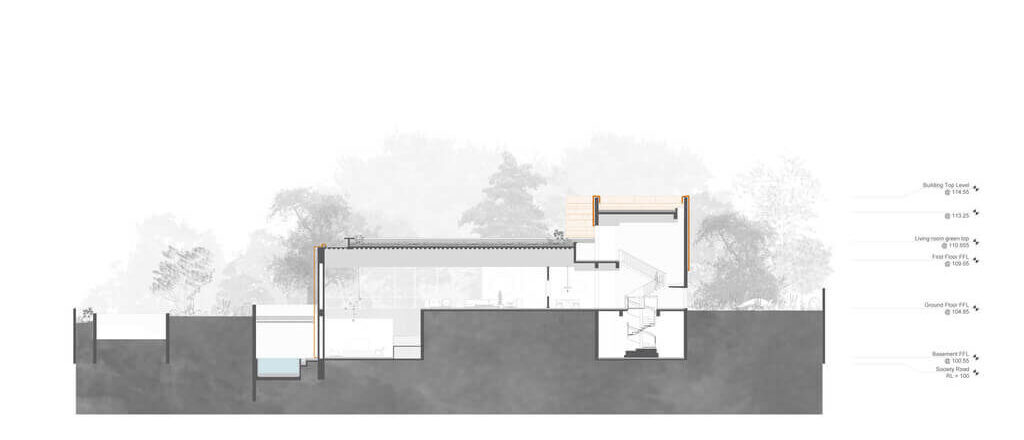 Source: adsttc.com


Source: adsttc.com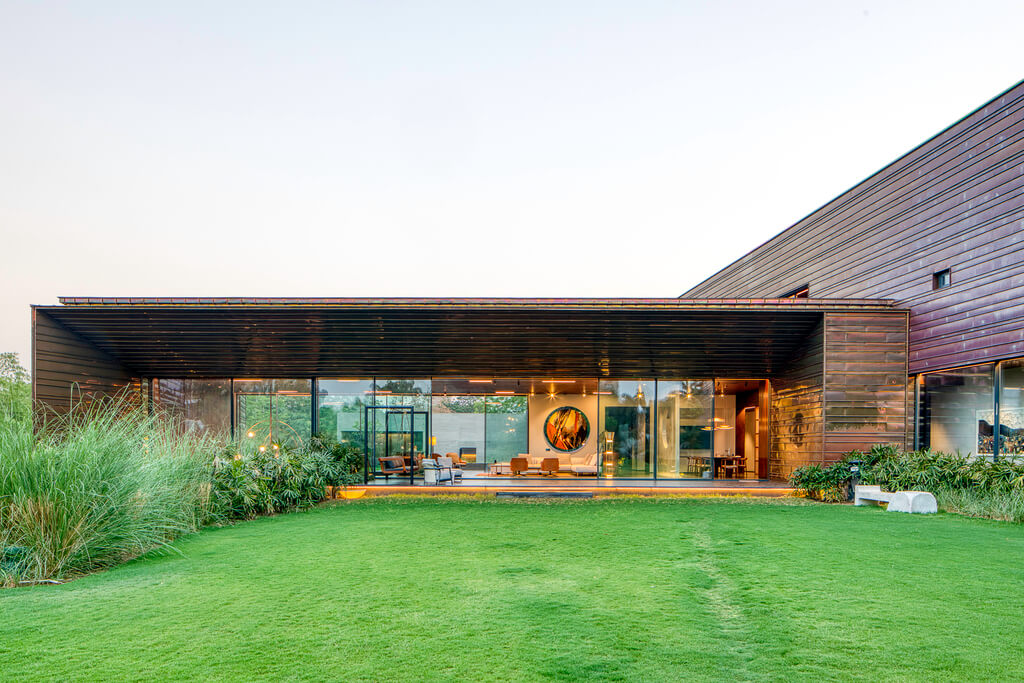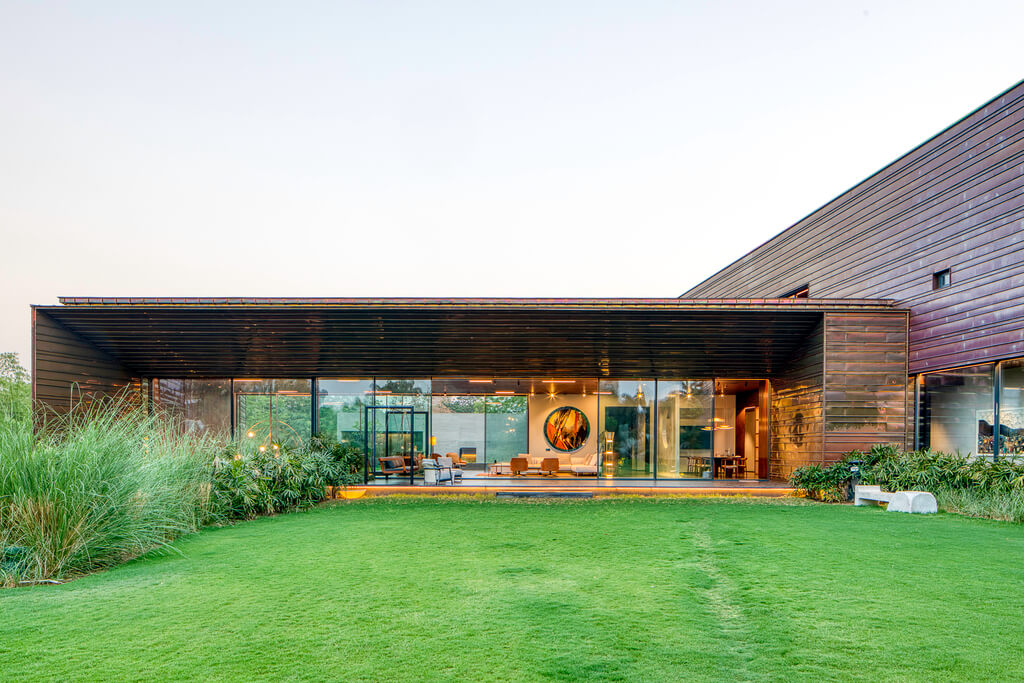 Source: adsttc.com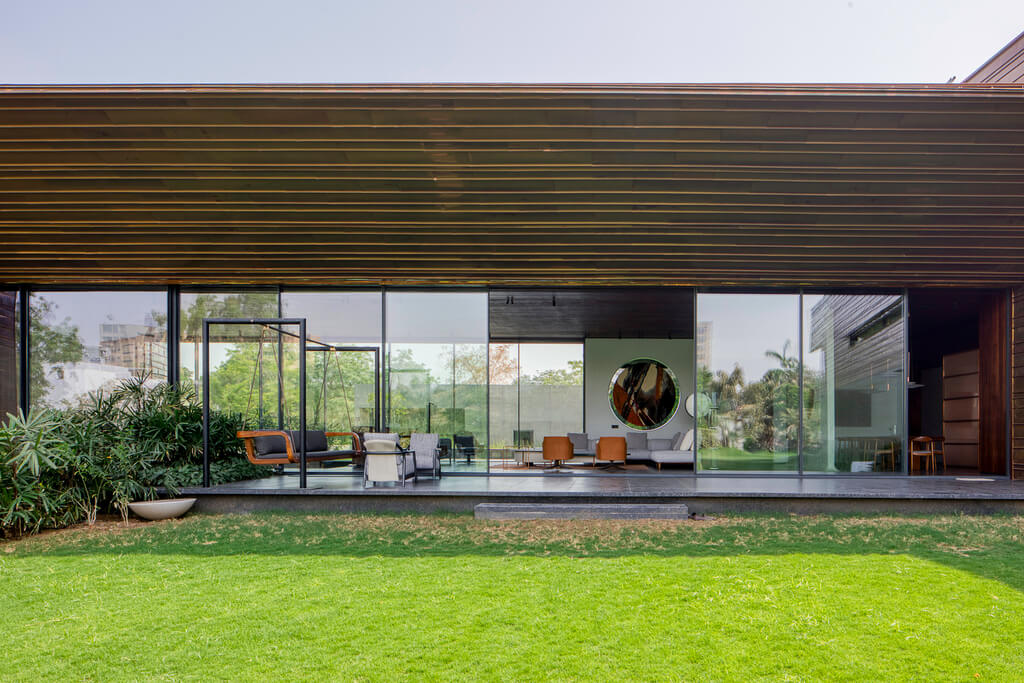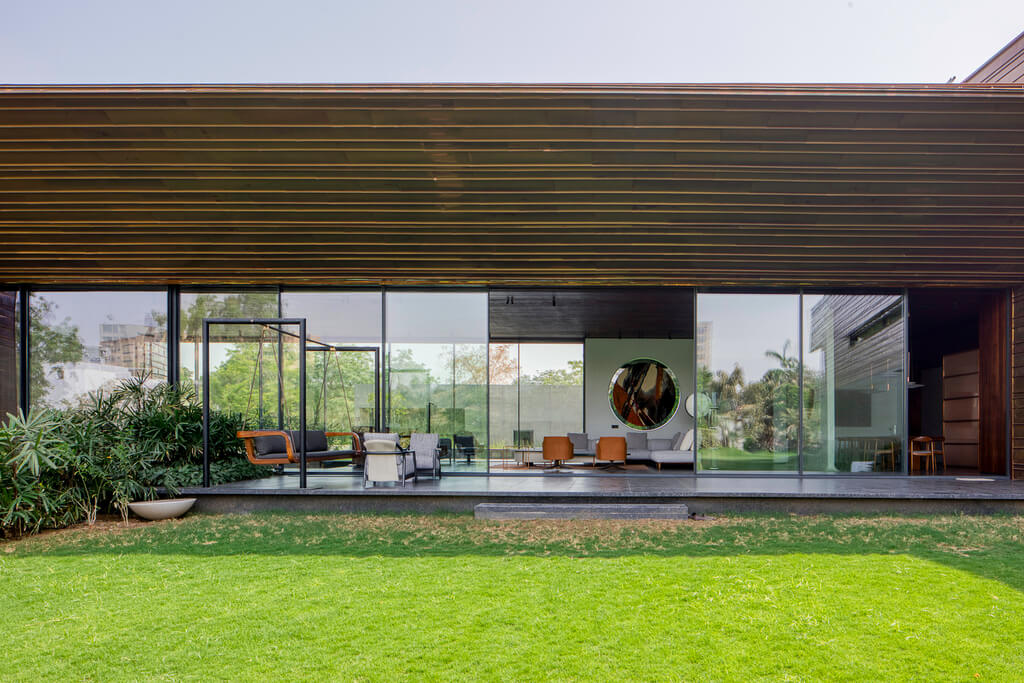 Source: adsttc.com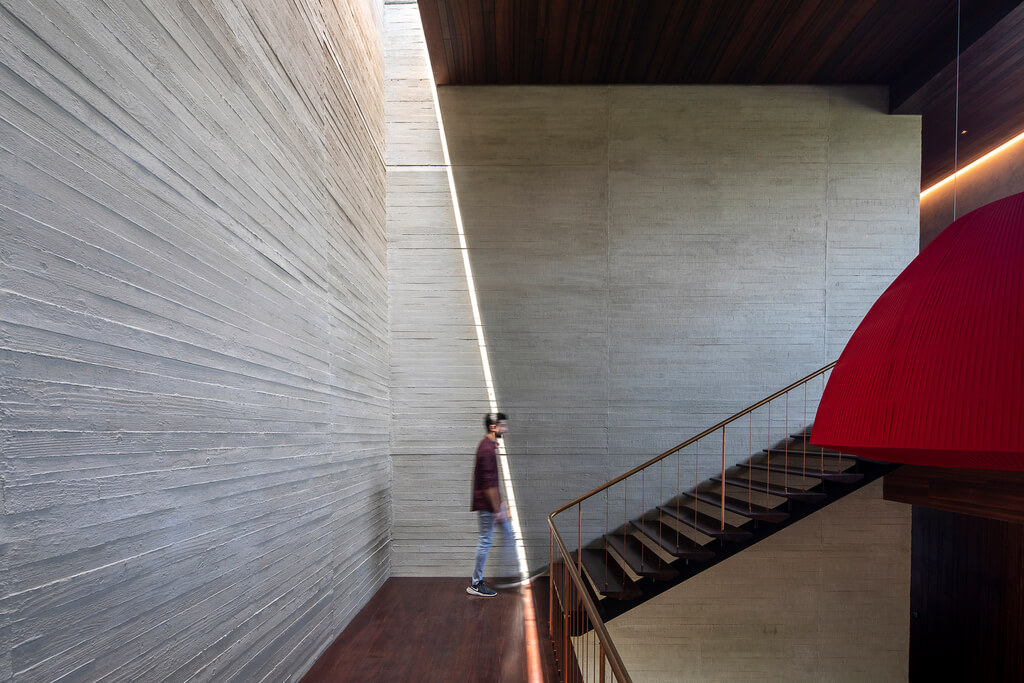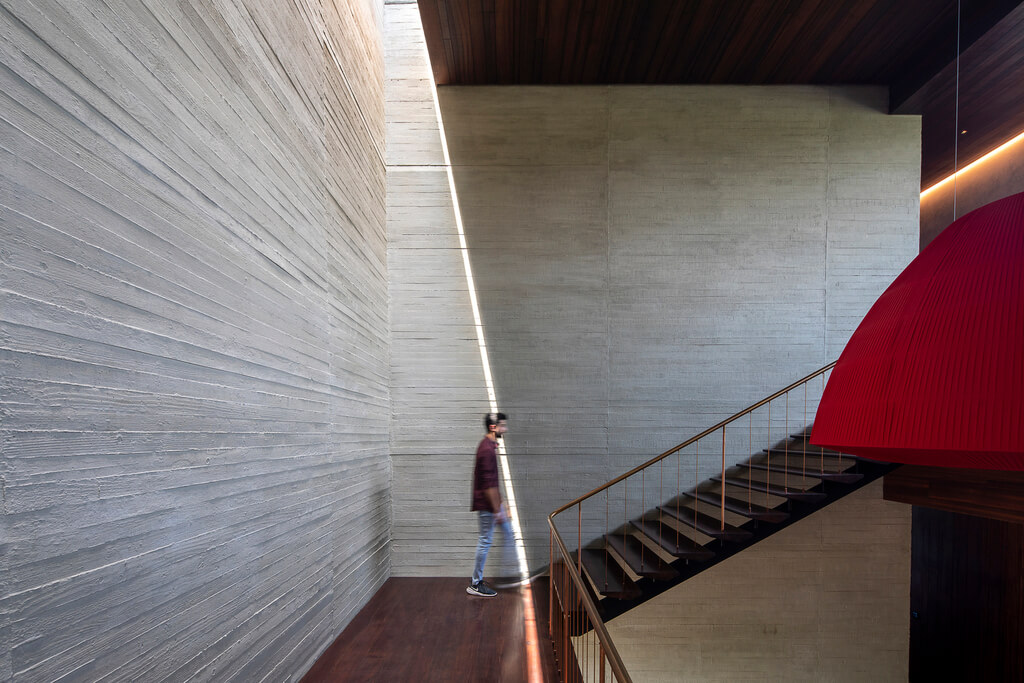 Source: adsttc.com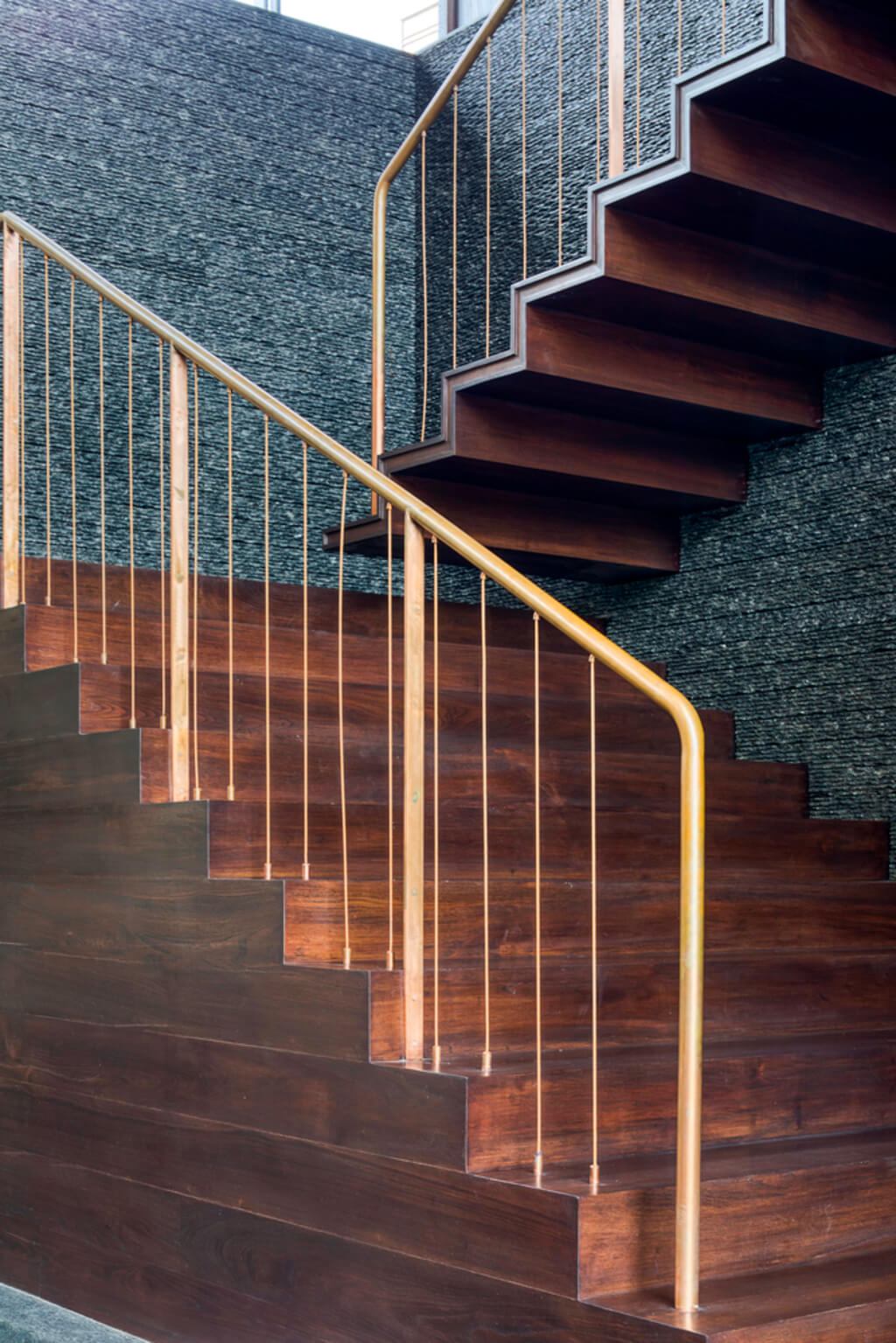 Source: adsttc.com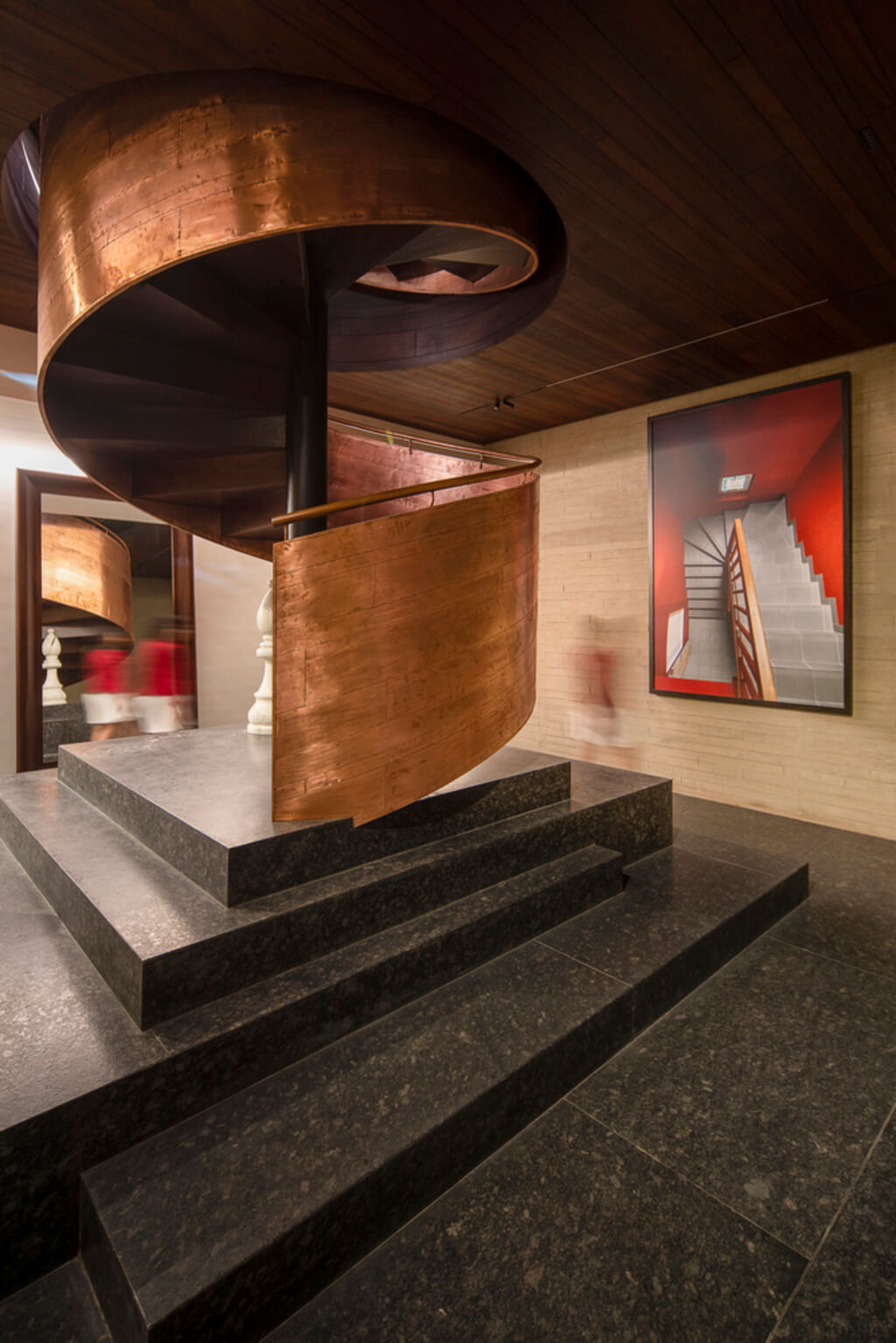 Source: adsttc.com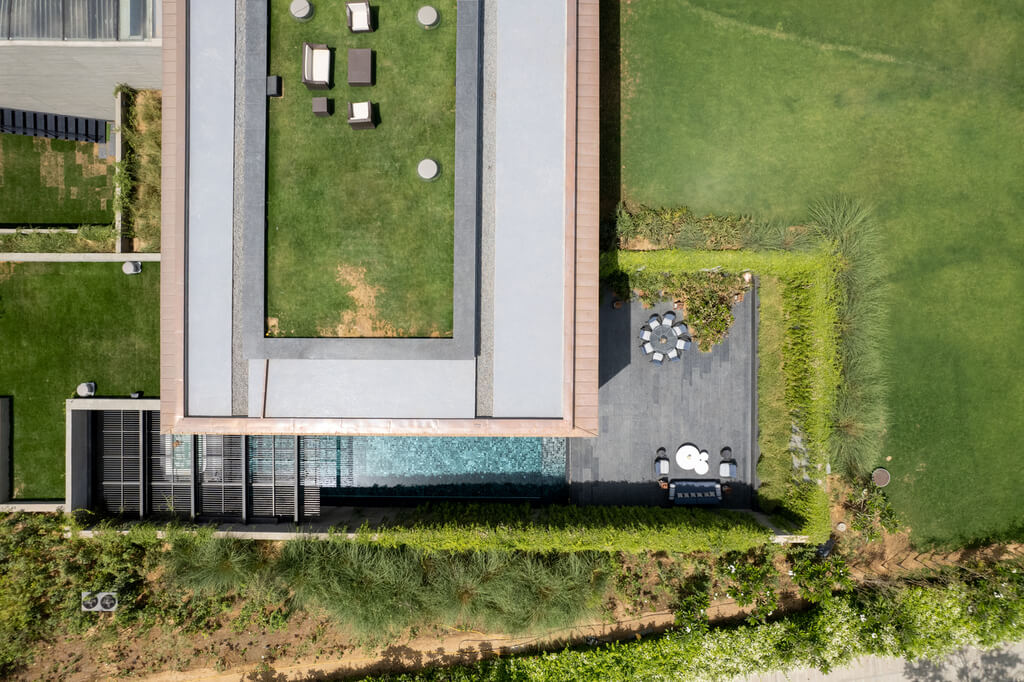 Source: adsttc.com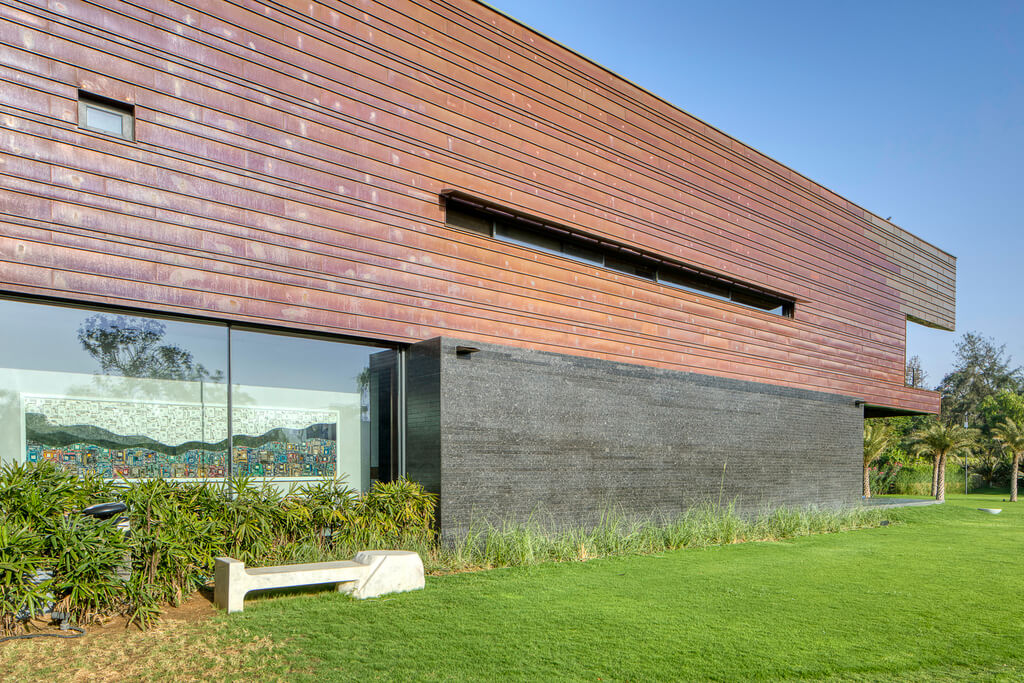 Source: adsttc.com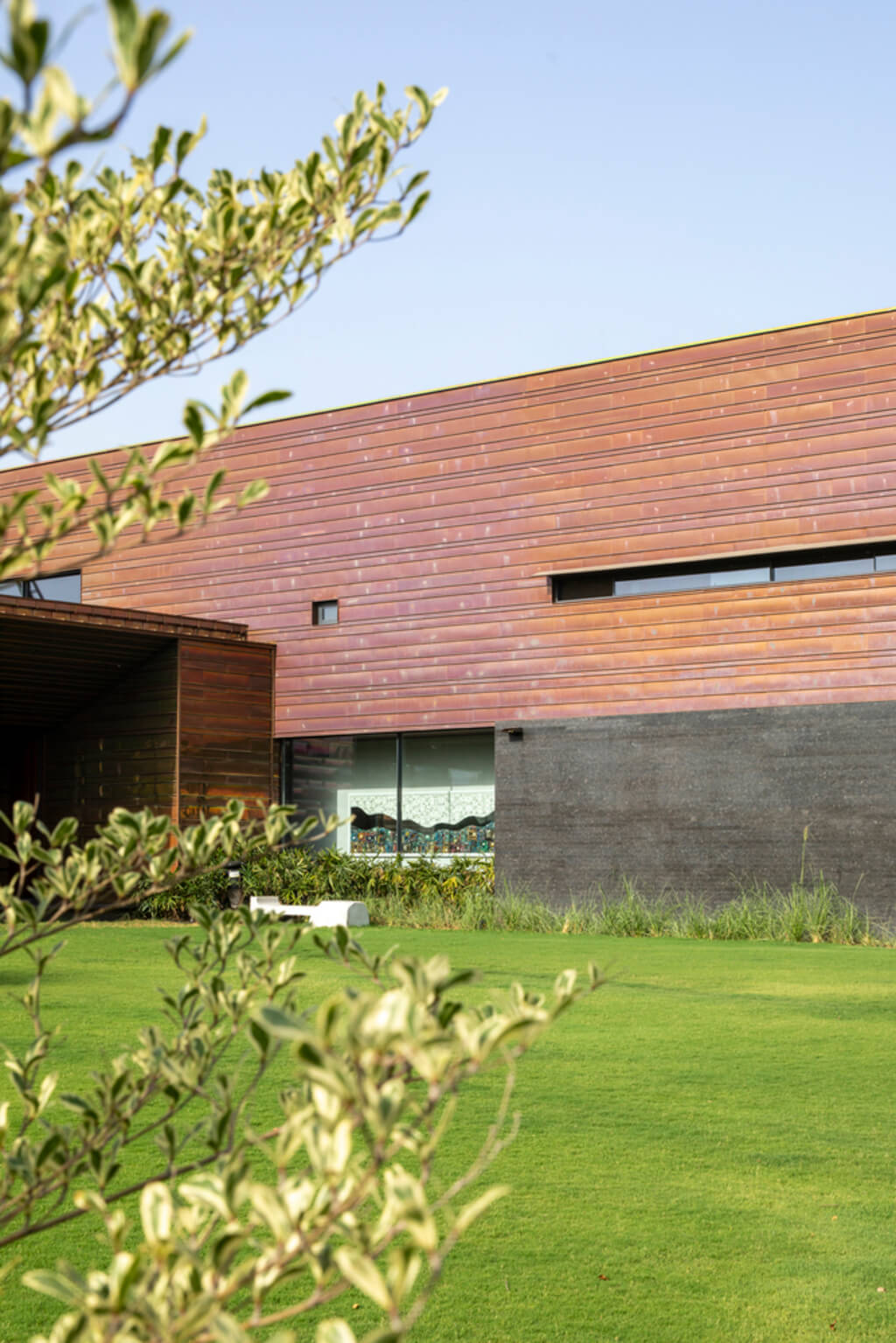 Source: adsttc.com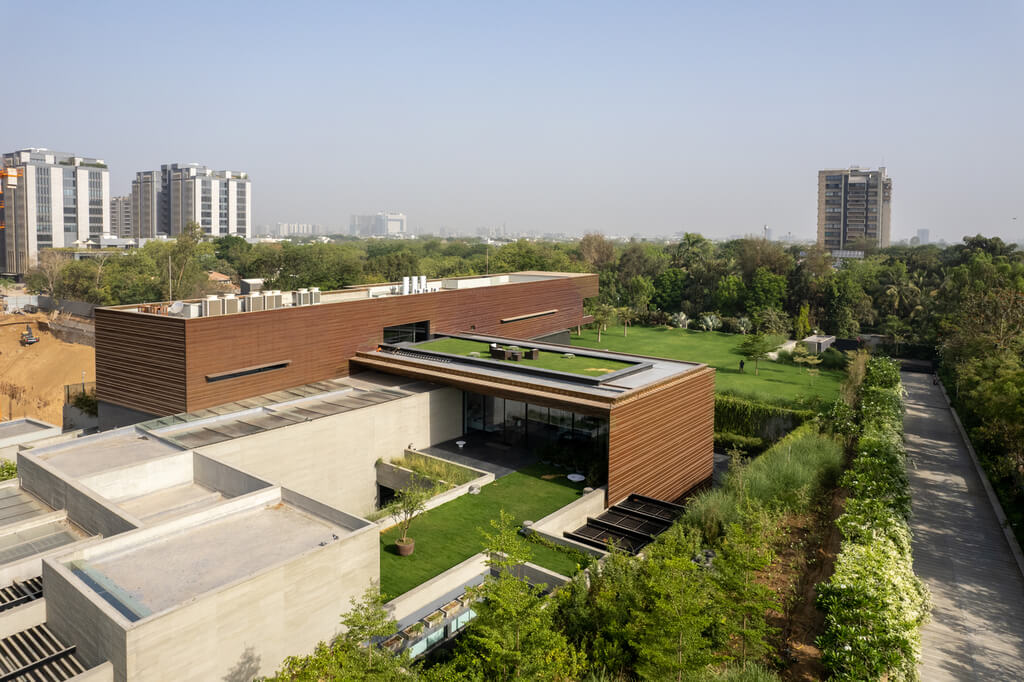 Source: adsttc.com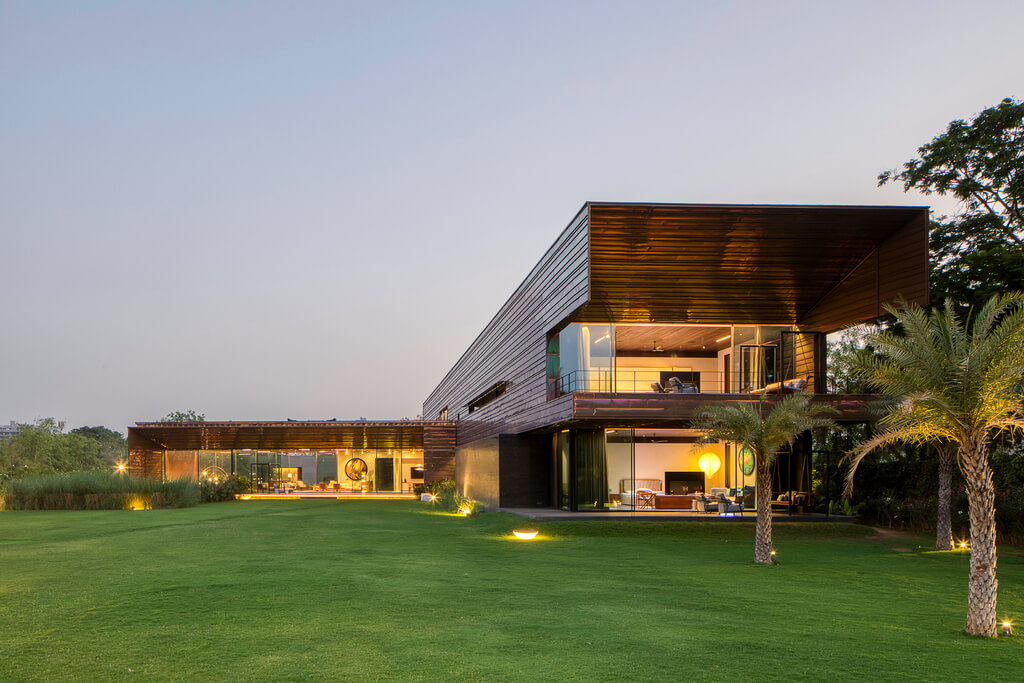 Source: adsttc.com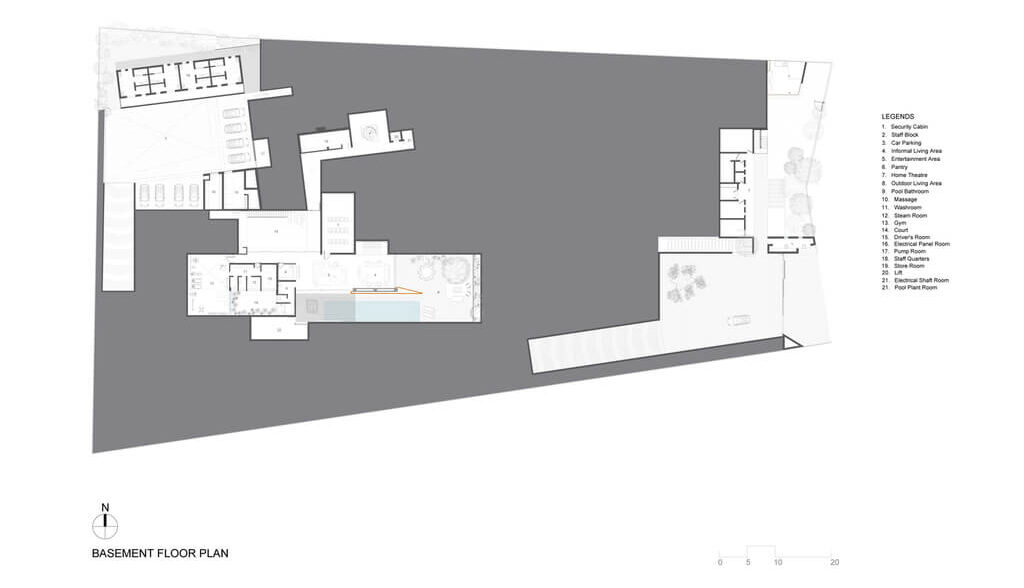 Source: adsttc.com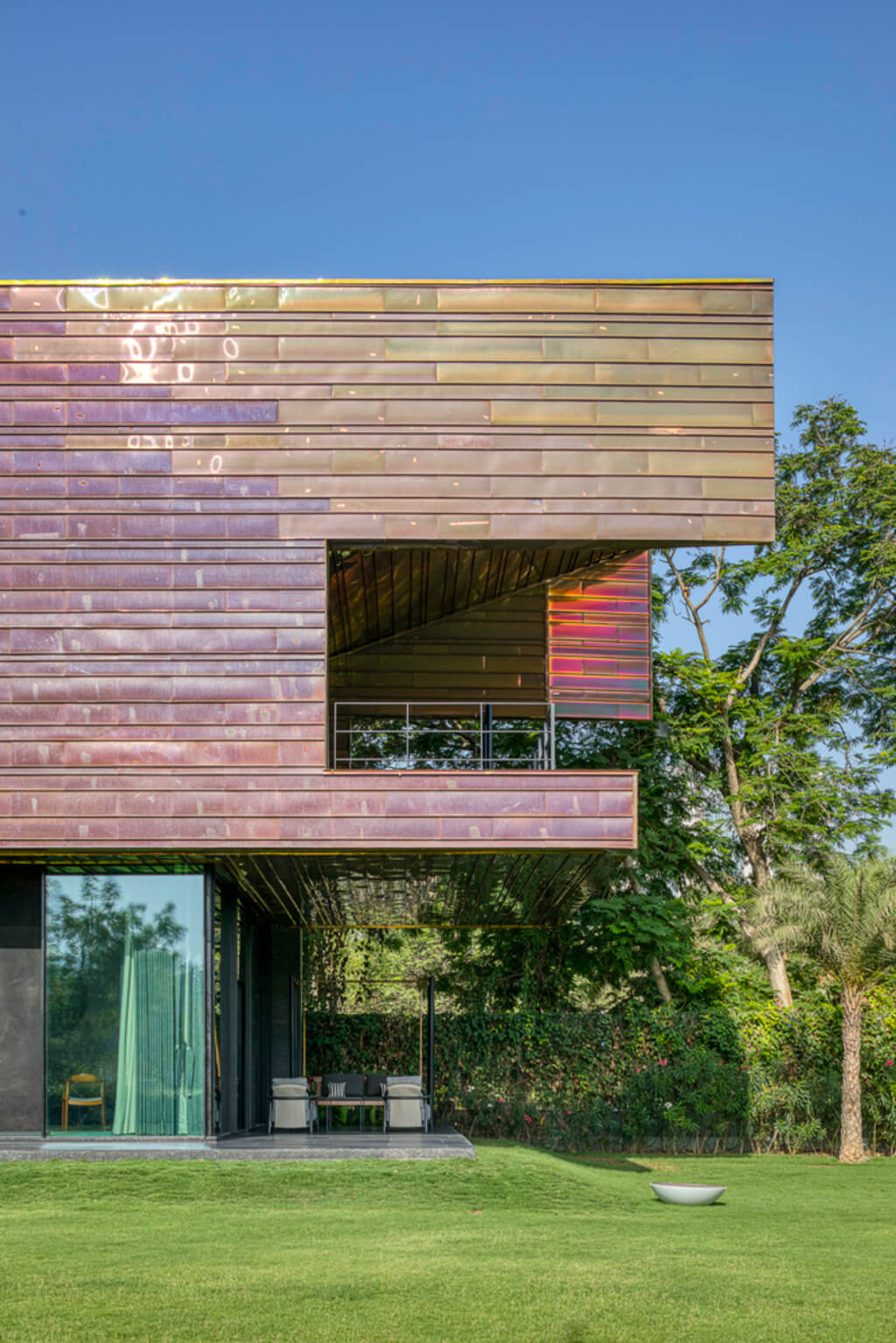 Source: adsttc.com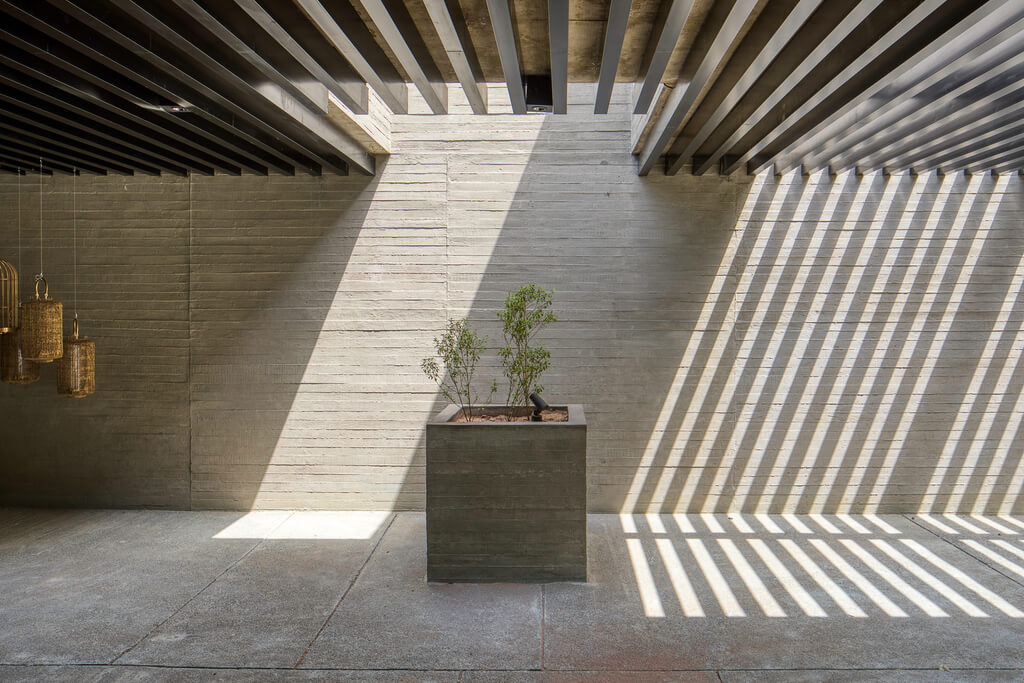 Source: adsttc.com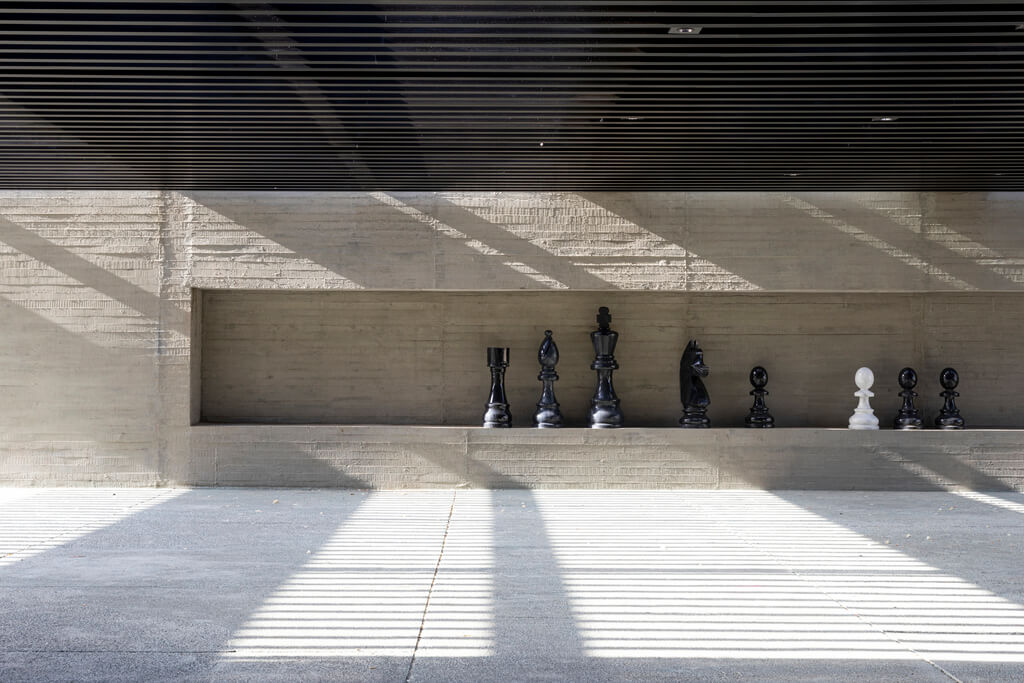 Source: adsttc.com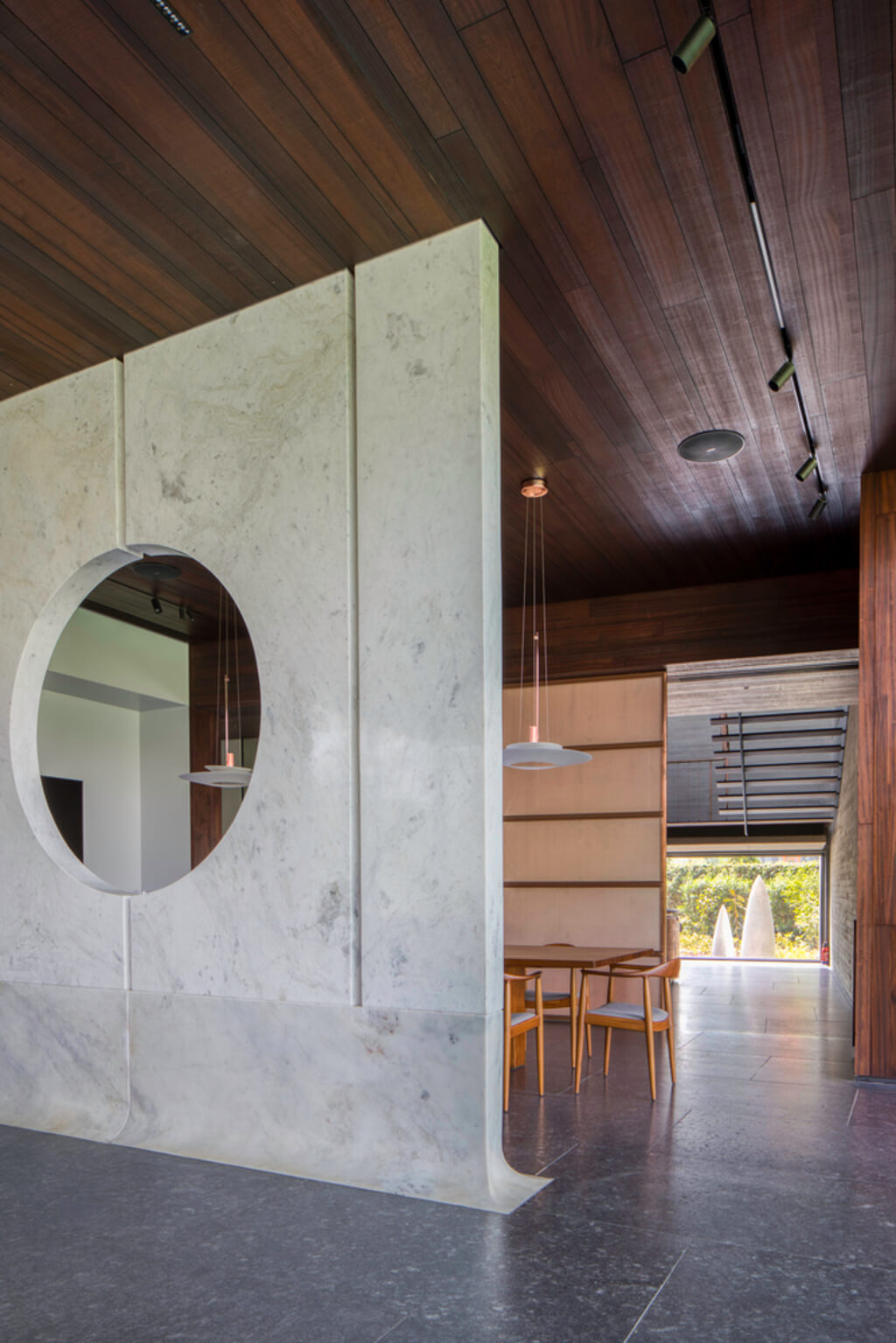 Source: adsttc.com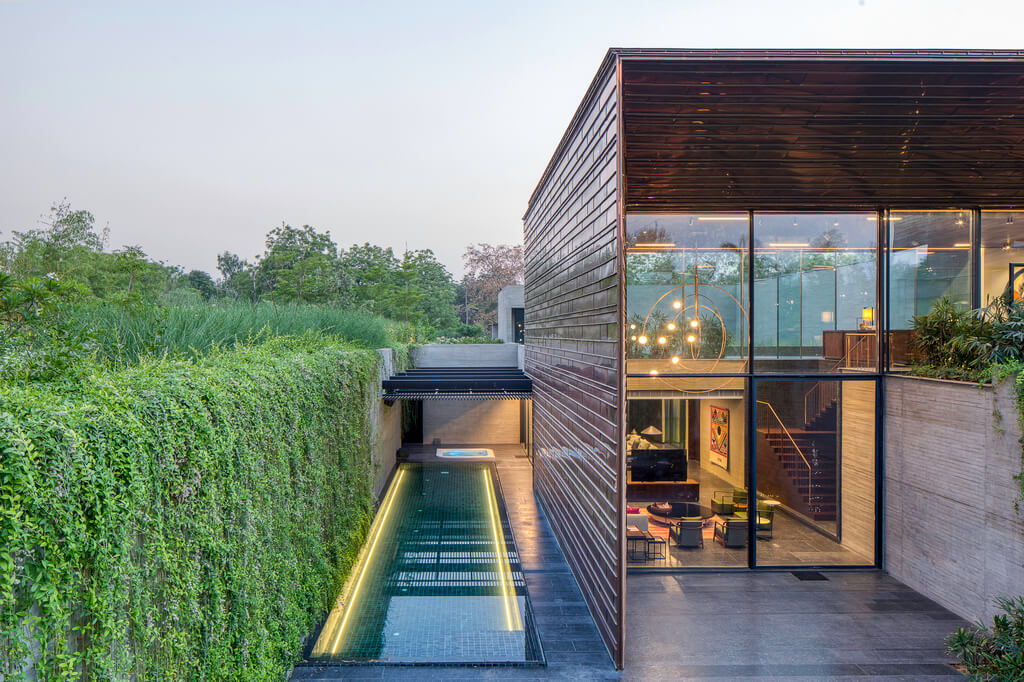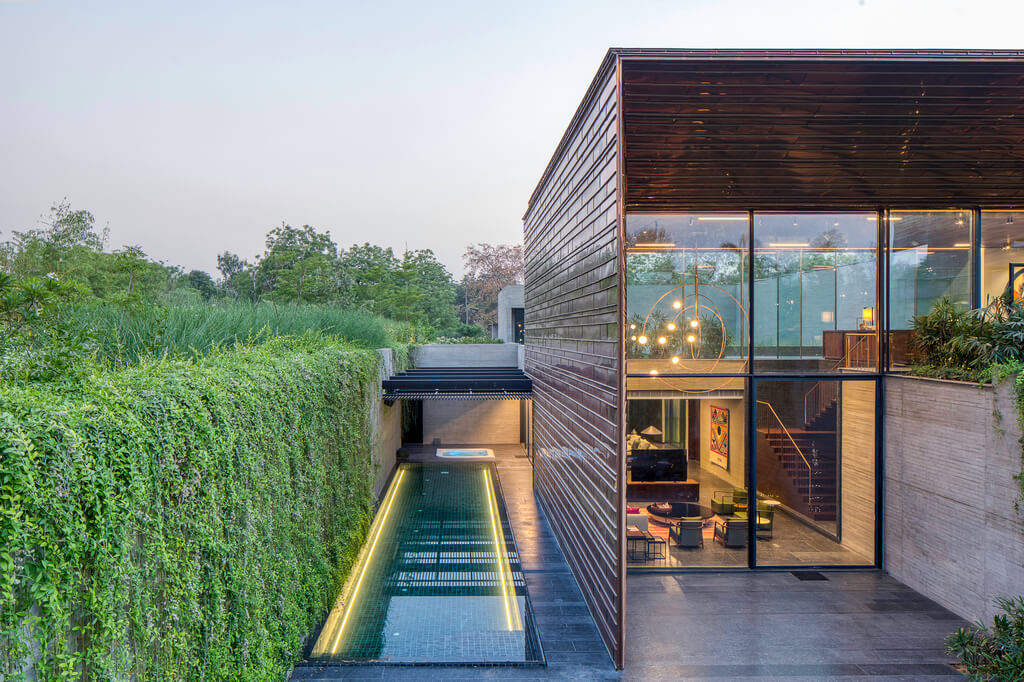 Source: adsttc.com
Also Read: 9 Different Types Of Architecture: Quality, Characteristics, And Famous Buildings!!
CH '22 House / SPASM Design architects serve as a reward to the family as every space generates a comforting atmosphere for every family member individually and the joint family as a whole. The concept of living in a joint family seems to be fading away with the current Indian thoughts and ideologies that can only be revived with the power of architecture. 
SPASM designs have curated one such design as an attempt to retain the traditional Indian psyche and this serves as an example of how beautifully multi-generational homes exist without compromising on the comfort or aesthetics. The design approach exploited the potential of the built environment and amalgamated it with natural elements to build a home that unites the family. 
For more information about the latest architectural development, keep coming to Architecturesstyle.
Also, do follow us on our Instagram page, Architecturesstyleideas, to get daily updates.
Related posts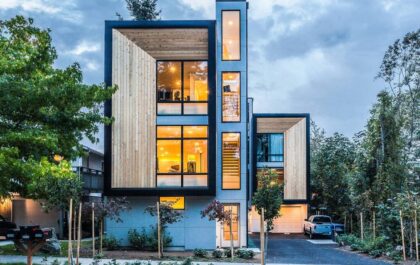 27+ Stylish & Modern Townhouse Designs for Urban Living.
The townhouse's first impression is normally too small, too compact, too narrower, and the list is endless. Well, let us…