If you would look around then you would find that there are so many different types of architectural buildings apart from our modern buildings there is something more to it and one such type has to be the modern vernacular architecture which is not just very beautiful but at the same time it just reflects talent which is a great thing for sure. If you would peep into the matter then you would find out that vernacular architecture is the most underrated architecture type and it is now getting forgotten with every passing day which is sad because this kind of architecture deserves so much more.

If you are not so sure about what modern vernacular architecture is actually then it is some amazing architectural buildings that are made by local labors and architects using some local materials and these buildings actually represent the true architecture of the country which is a great thing for sure.

These kind of buildings are very simple which some amazing designs and are not even very costly at the same time and these kinds of the building help the local worker to survive in the industry. If you are also pleased by the fact and beauty of such architecture then you might be wondering about some of the best examples of modern vernacular architecture then here are some of them listed below that you can check out and you can even get your house made after getting inspired by any of the below-mentioned building:
Triple-decker:
This one such kind of vernacular buildings and this kind of buildings are very common in England and other cities around the country and if you would see the detailing you would find that these buildings are so beautiful as well as versatile and it seems like apartments.
These building came in being when England was flooded with immigrants so they needed space to stay and these building could provide with so many spaces that could fit many people. The use of wooden material could be seen in this building which looks so beautiful and they are best for an area that has short space for making the building.
Yurt:
These are the most inexpensive houses that are often found in the areas of Central Asia and this kind of buildings are for those who keep on changing place and this kind of houses are so easy to prepare that you might not even need any constructor or worker to make this house.
Here you would just have to set some bamboo or wooden frames in the ground to construct the shape of your house and then you would just have to surround it with a felt or canvas so that it could be waterproof. These kinds of houses would not last you for the longest time rather you would have to keep on changing them or you can also renovate them as well.
Plattenbau:
This is one such buildings type that is very famous in most of the countries and since 1960 this building is I being which got many people space to live. If you are not into houses as such then you might look out of apartments to live in and these are just the old versions of our newly made apartments.
This style was taken from Germany but after a while, this was used in many different countries as it could make space for more people to be in and here is when the concept of compact space came in being. This building is actually made up of concrete slabs and so they are said to be the strongest kind of buildings.
Railroad apartment:
If you ever been to San Francisco or New York then you might have seen these kinds of small yet cute houses but they are now fading away as people are more into apartments nowadays but if you are someone who wants to have your own house no matter even if the space is short then you can definitely check this house patter as it is so compact yet very beautiful that you would fall in love with the design of the house.
Here the house can be of either single-story or of double story and it looks small from the outside but from the inside of the building, there is enough space for a family of 4 to 5 members or so. They look very unique with a railcar kind shape and the main thing about this house has to be the outside stairs as well as the triangular rooftop.
Shotgun house:
This kind of house can be seen in the cities of New York and it is kind of a railroad house but the only difference here is that this house gets constructed like a series of rooms one after the other so it kind of looks like a train and if you have lived in a society where space is not so much then you can get these kinds of house build so that the space between one and the other house would not be wasted.
They come in one story and seem very compact and here you would not really get any space at the exterior of the house other than the small garden area which looks amazing.
Igloo:
Believe it or not but igloo would keep your warm despite the fact that they are covered with snow. This kind of houses are famous on those places that are covered with snow throughout the year and this house is made up of snow bricks and can be constructed in any shape which is a great thing so according to your family size you can get igloo constructed.
Local people of Greenland and such areas are a pro in making such house and igloos are the best ideas if you want to survive in a snow-covered area. Click here to get to know about kingdom valley islamabad.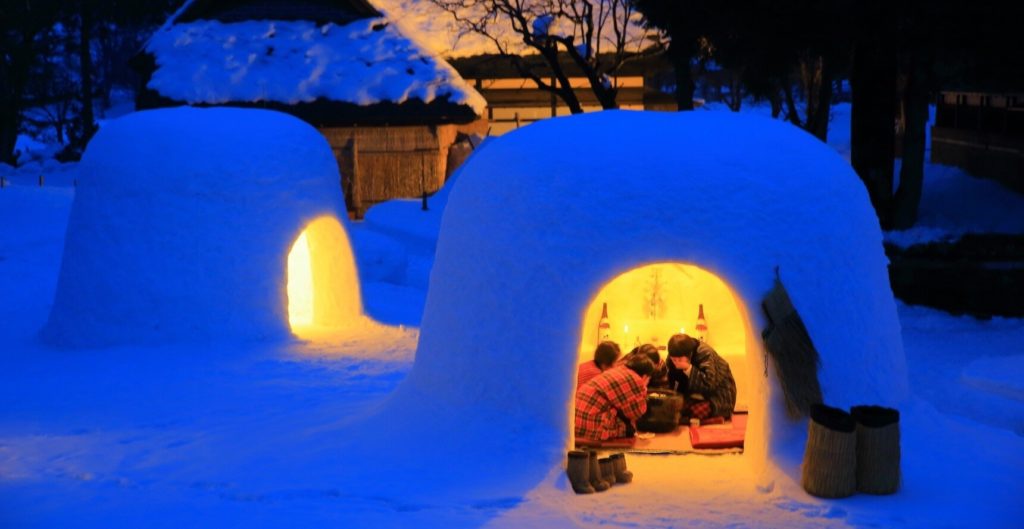 Keep Reading: