Remodeling a home is no small undertaking. It takes a lot of time, patience, and undoubtedly money. The project can range from making changes to a single room to remodeling a whole house.
Homeowners consider updating or modifying their homes for several reasons. Some want to refresh the appearance of their old and outdated home, while others wish to make the house more spacious by changing the layout to meet the changing family needs.
People also consider remodeling or renovation before selling their home to get a better resale value or have recently purchased a home that needs renovation to suit their lifestyle and preferences. Whatever the remodeling purpose is, the process involves making several big decisions.
Remodeling involves a significant investment, and homeowners should ensure that any home improvement project they undertake should increase the home's functionality and add value to it. Though no two remodeling projects are the same, it is essential to plan or prepare a project outline to avoid feeling overwhelmed or prevent surprises during the process.
To help people carry out their renovation or new construction projects successfully, in this article, we discuss in detail the various stages involved in the home remodeling process.
Plan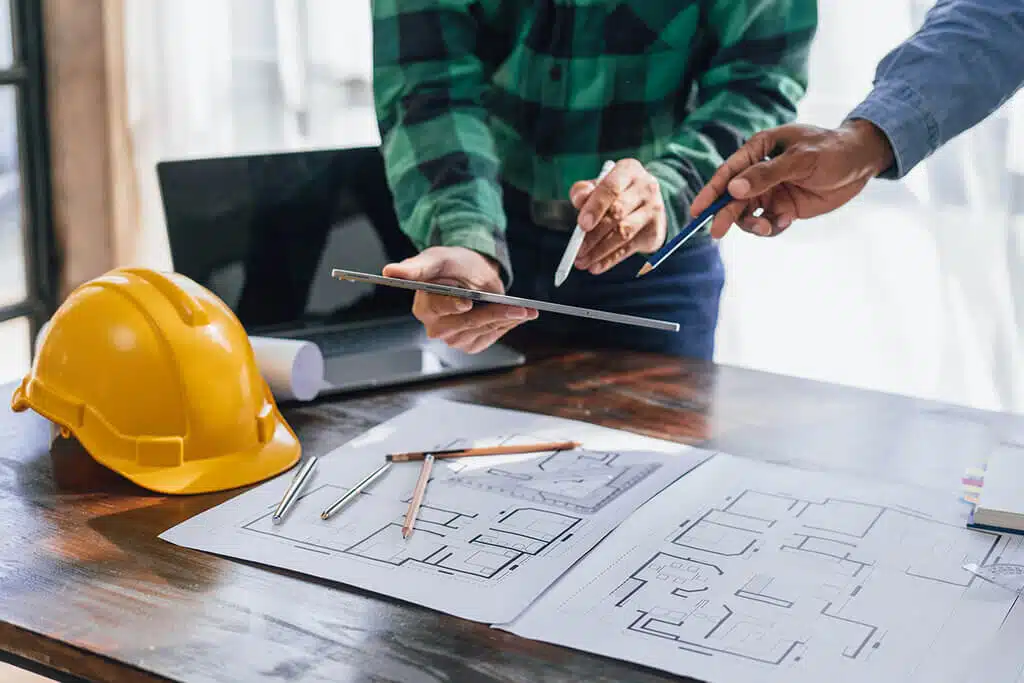 Remodeling is a comprehensive process that involves considering several facets and making difficult choices. It requires a great deal of planning, irrespective of the extent of the project. Inspect the home to assess all that needs to change and set priorities. Do proper research, discuss with family, and give thoughtful deliberation to every aspect.
Visit home improvement stores, browse the internet, and flip through magazines for ideas. Determine the style and design, size of the remodel, or whether you wish to change the layout or continue with the present one. Do not forget to plan the remodel, keeping the requirements of the future in mind. Having a clear picture of what you want makes it easier to discuss things with the respective contractors.
Budget
The sky's the limit for home renovation projects. It is essential to set a budget based on comfort and willingness to spend. Several factors can influence the budget, like the extent of required demolition and rebuilding, degree of customization, and adding new accessories or other replacement requirements.
Once you have an approximate budget in mind, it is easier to prioritize things and scale back on unnecessary expenditures. Home remodeling contractors suggest planning a contingency of 10 to 20 percent of the budget for covering unexpected expenses during the remodeling or renovation process.
Hire Contractors
Once you have the design and the budget, it is time to look for contractors to turn the dream into reality. The success of a remodeling project largely depends on working with the right team of professionals. They work to make the whole process smooth and stress-free for homeowners. You can hire contractors depending on the size, scope, and budget of the project.
Most people are unaware or unsure about in what order they should contact the contractors or whether they require an architect, interior designer, remodeling contractor, or general contractor.
So let us have a look at whom you should contact for a successful remodel and in what order:
Architect
The first person to contact for a house model is an architect. Consider hiring an architect when making major structural changes, new spaces addition, or tearing down old ones and building a new construction home.
The services of an architect are also essential while moving plumbing or gas lines or obtaining approvals from the different departments. They can plan and design the project keeping in mind the structural and aesthetic requirements of the homeowner. Share with them the idea you have in mind for reviewing it and suggesting any required changes.
Architects have training and understanding of the building systems to optimally utilize the space to make it more functional and aesthetically appealing through inventive ideas. They are hired before contractors to determine the homeowner's requirements and draw and design a complete plan with budgeting requirements that satisfy their needs.
Interior Designer
Once the structural plan is ready, contact an interior designer for designing the home's interiors, like fixtures, finishes, color palettes, and materials. A team of designers can suggest a suitable theme or work with the one you have in mind and help to visualize the concept through 3D drawings. They can work within the given budget to shape the project according to your preferences. They have technical design skills and can maximize a space's usability.
During remodeling, they use their knowledge of current trends to save you from the hassle of acquiring different materials. Interior designers are a one-stop shop, offering services from conceptualization to a complete finished look.
General Contractor
They are resourceful and talented in executing any small or large renovation or remodeling project on schedule, within budget, and up to all regulations and codes. General contractors serve as project managers who oversee everything from start to finish, coordinate with the different stakeholders, and manage the vendors. They make your life easier by ensuring the overall success of the project.
Remodeling projects require several skilled and expert professionals like a plumber, electrician, carpenter, painter, and roofer. A general contractor can take care of all the requirements.
Their primary responsibilities include fulfilling licensing requirements, getting insurance, securing all the required permissions, defining the work scope, deliverable schedules, pricing, and payment, gathering all required resources (tools, equipment, labor, and material supplies), dealing with the stakeholders, collaborating with the architects, designers, engineers, and coordinating with the subcontractors and the client, and managing and overseeing the remodeling project to turn your vision into reality.
Every remodeling project requires the expertise and experience of a general contractor. Once you hire contractors, they can begin working on the remodeling project.
The common steps include demolition, construction, walls, flooring, door and window trims, shelving, cabinetry installations, appliance fitting, paint, and adding the finishing touches like installing light fixtures, backsplashes, and hardware before the cleanup.
Conclusion:
As we see, remodeling involves several steps and a lot of planning. Hiring the right team of professionals is crucial, as they can manage each step to fulfill all the expectations and ensure the smooth execution of the project to transform your unique vision into the home of your dreams.
Keep reading: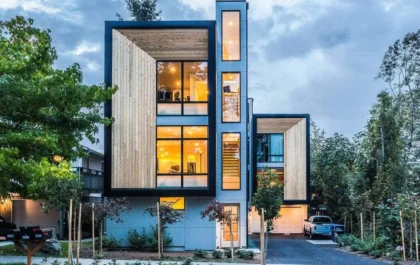 27+ Stylish & Modern Townhouse Designs for Urban Living.
The townhouse's first impression is normally too small, too compact, too narrower, and the list is endless. Well, let us…