The romance of a vacation abroad always ends with thoughts of moving to a permanent residence. Thailand pleases visitors with its mild climate, proximity to the sea, developed infrastructure and variety of cultural and entertainment attractions. Affordable prices of flats for investment in Koh Samui have made real estate in Asia a popular destination. Today let's talk about the advantages of the island to buying real estate.
Real Estate for Sale in Koh Samui
Source: quartz.house
The difference between Koh Samui and other Thai destinations is its one-story building because multi-story housing is prohibited. Speaking about the vivid benefits of the area, a smaller flow of tourists and the absence of monsoon rains are the most important ones. The housing stock is concentrated on the shoreline, as mountains tightly occupy the middle of the island. The price starts at $230,000 and ends at well over $1,000,000.
Buying property in Koh Samui has special conditions. Thai authorities are forced to limit the demand for foreigners artificially. Understanding all the nuances is difficult, so it is advisable to get professional assistance to make the right decision.
Advantages of Buying Real Estate in Koh Samui
Source: supremeluxuryproperty.com
1. Affordability
The main advantage of buying property in Thailand is its affordability. Due to reasonable prices on property in Koh Samui, you can buy an inexpensive second apartment, house, or villa on the island and come there to rest or live permanently. The inexpensive prices for food, transport, and a good climate also facilitate this.
2. The Opportunity to Rent Out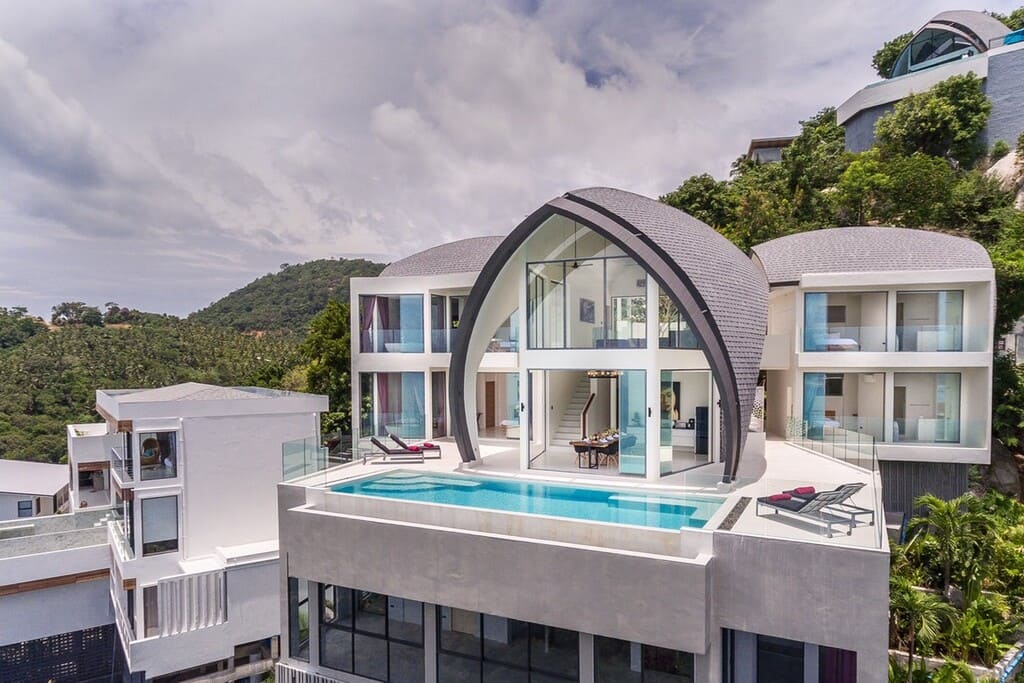 Source: landforsalekohsamui.com
Apartments in Koh Samui are in high demand among tourists and expats. Therefore, foreign investors can rent out the residential property and receive a good monthly income from it. If you plan to rent an apartment, it makes sense to sign a contract with a management company so they monitor the condition of the apartment and pay utility bills and taxes.
3. Low Property Taxes
Land tax in Thailand is so small that the government agencies responsible for its collection apply to land owners every few years. The tax on the use of commercial buildings is 12.5% of the rental value specified in the lease agreement, or the estimated rental value, which the Tax Department determines.
Property owners who use the property for their own residence are exempt from the tax. There is no inheritance tax in Thailand.
4. Climate and Sea
Source: richmonts.com
The definite plus of the island is constant warm air and water temperatures. A tropical climate with an average annual temperature of +28C prevails almost all over the country except in the North. In December, the temperature in Pattaya and Bangkok can drop to +17C. In Koh Samui, you will not find glass and concrete but enjoy the sea to the horizon, sand, and palm trees.
5. Well-Developed Transportation Links and Infrastructure
Koh Samui is a small island that is easy to get around by car or motorcycle. You can buy them here, or rent a car or motorcycle. Public transportation on the island is more difficult. But there are always ordinary and inexpensive cabs and Thai tuk-tuks (covered pickup trucks with seats) to get around the island.
Also Read: 9 Things Homeowners Should Know Before Buying a Self-Build Home
Disadvantages of Buying Real Estate in Koh Samui
Source: quartz.house
It would be unfair to talk only about the benefits of real estate in Koh Samui as the risks are always present. The drawbacks of purchasing Thai property are mostly connected with the legal side of the purchase.
According to Thai legislation, foreign property buyers are not allowed to take on mortgages. Therefore, to buy a residential facility there, you have to save money or take a loan in your own country.
Buying a home does not give the right to citizenship. There is no need to count on getting Thai citizenship after purchasing residential property there. You can live in the country after the purchase. Still, the conditions for obtaining Thai citizenship are very complicated, and the purchase of an apartment is not one of the conditions.
The proficiency and qualification of real estate agents and developers require double checks. Buying property abroad does not happen every day, and it costs too much to be irresponsible in choosing specialists.
The Outcomes
Over the past few years, the standard of living in Koh Samui has increased significantly, and there have been drastic changes. Real estate prices in Koh Samui have also begun to rise, and demand for new homes on the island has already exceeded supply.
Residential property in Koh Samui is a comfortable place to live and a reasonable investment project. A wide catalog of Thai property Thailand-Real. The estate offers profitable housing units on the resort. Spacious apartments for permanent staying or getting significant profits are available on the website.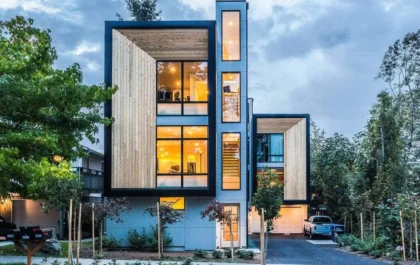 27+ Stylish & Modern Townhouse Designs for Urban Living.
The townhouse's first impression is normally too small, too compact, too narrower, and the list is endless. Well, let us…