325 Kent Avenue – A New Address of Luxury and Affordability
archistyladmin, 7 months ago
0
5 min

read
473
325 Kent Avenue has become the talk of the town for its beautiful structure in Brooklyn in New York City. The SHoP Architects, the New York firm, turned this old Domino sugar refinery into stunning 16 story residential blocks between former factory refinery building and Williamsburg Bridge. Constructed by Brooklyn-based company, Two Trees, this building is the premier address located at an idyllic location with unmatched amenities and a jaw-dropping view of New York City.  
Let's talk about some history of Domino Refinery.
Don't confuse this with Domino's Pizza as they are quite different from each other. Domino Sugar Refinery was built in 1856 and was once the largest sugar refinery in the world produced the Domino brand sugar. By 1870, it became the station where more than half of the sugar consumed in the whole country was refined here.
It was renamed Domino's Sugar in the 1900s from the former name American Sugar Refinery Company. The refinery stopped functioning in 2004 and was purchased by the Community Preservation Corporation to develop high-rise buildings. 
The Two Tree Management company later purchased it in 2012. It's first residential building, 325 Kent Avenue, opened in 2017. The plan is to convert factory space of 380,000-square-foot office space, another 220,000 square feet of office buildings, six acres of parks, and several residential towers.
About SHoP Architects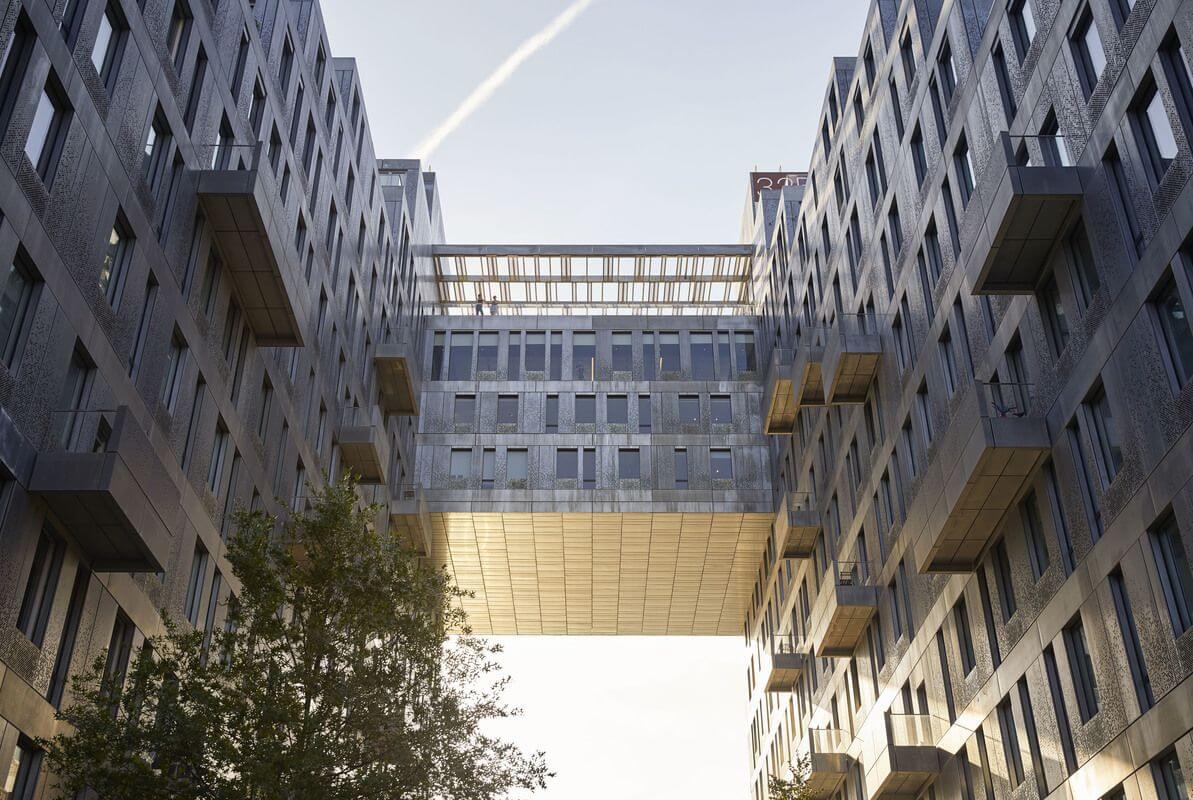 source: streeteasy.com
It is an architecture firm based in New York City providing services in residences, schools, commercial buildings, cultural institutions, and lots more. It stands for Sharples Holden and Pasquarelli and it was founded in the year 1996. It is known for handling major projects like Schuylkill Yards, Museum of Sex, Governors Island, and the list goes on. It was honored with many notable titles like Most Innovative Companies in the World, 2009 National Design Award for Architecture Design, and lots more.
Let's delve into the construction of 325 Kent Avenue
What if you can take a look at the beautiful Manhattan skyline right from your window? It will be a yummy treat to the eyes, right? This 16 story building includes 522 apartments out of which 104 is meant for low-income residents. The building is a blessing for residents due to its amazing and never fading beauties in the surroundings. The masterplan also includes a beautiful waterfront park.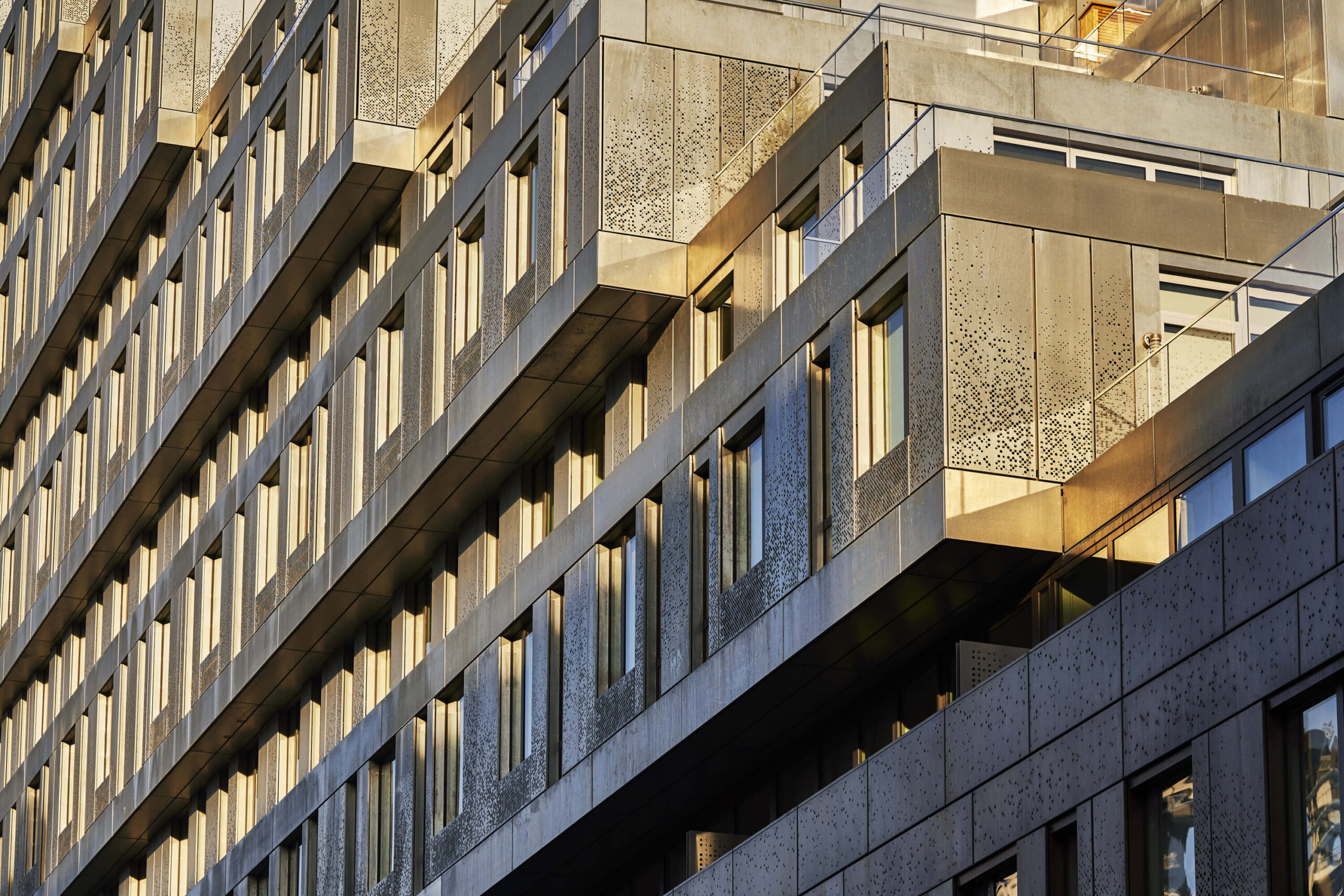 source: 6sqft.com
From the view of Manhattan and the East River, it looks like a rectangular donut-shaped building which is a treat to the eyes. The building has a copper-clad base, that helps to raise the 4 stories of the building and has got zinc-clad on the top of the building. Here you will get a studio, one-bedroom, two-bedroom units, and one bedroom with a home office.
This is not a typical building in the New York style. It includes a dramatic feature like a large rectangular hole in its river-facing facade for the four stories, and for the above stories, it has large windows, and the top of the building offers beautiful setbacks. The base of the building is open for retail business, and inside wings of the two long wings have randomly spaced balconies. "Featuring a striking silhouette that steps up incrementally in height, it gradually forms a visual connection between the existing low-rise neighborhood, the landmarked Refinery building, and the taller waterfront buildings slated for future construction," said Two Trees Management.
Amenities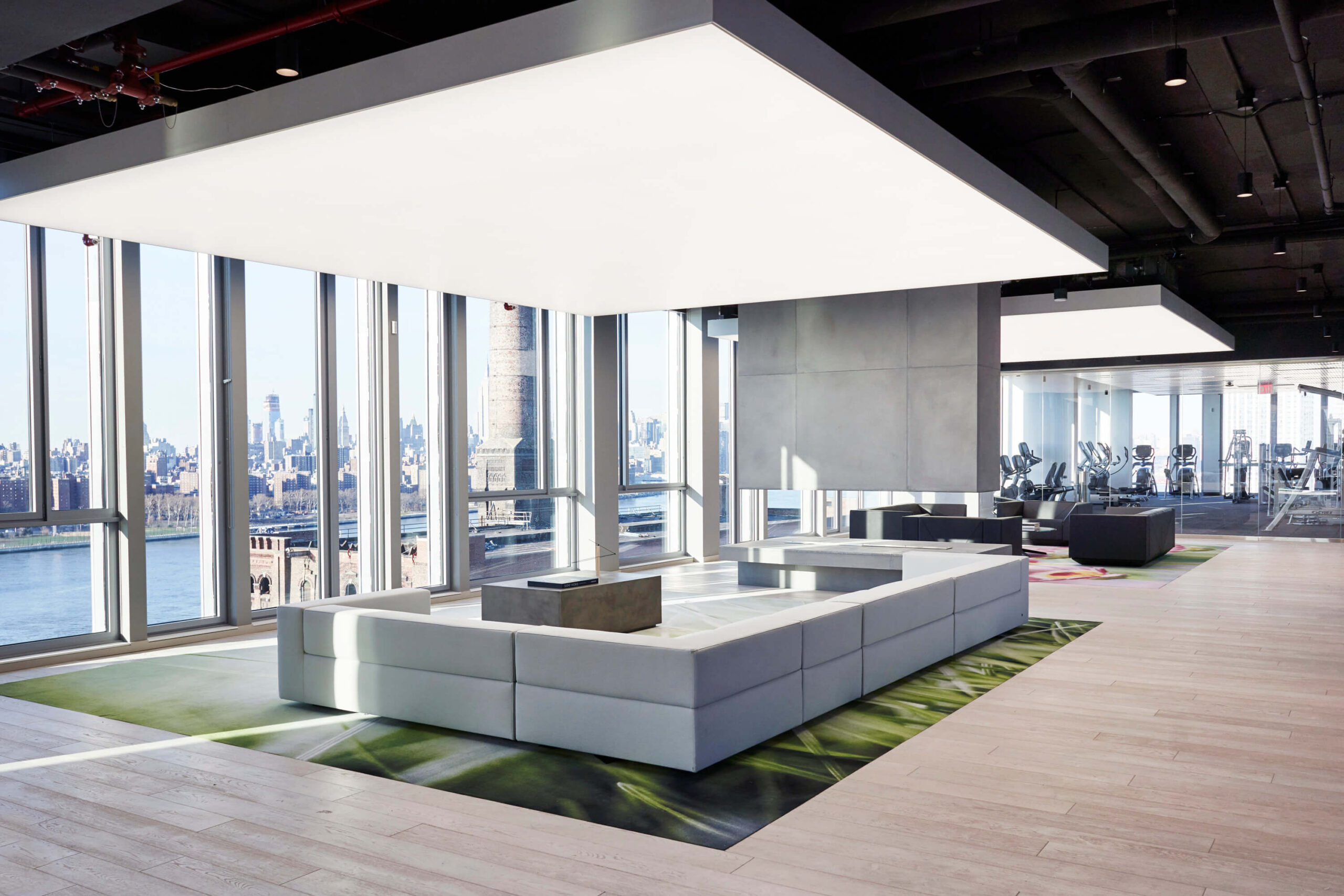 source: streeteasy.com
What amenities does this high-end luxurious apartment offer? To get an answer to this question, keep reading. It has got 11,300 square feet of amenities which includes a 7,000-square-foot roof deck with cabana and grills, 266 bikes, the garage has two floors underground and three-floor above the ground which is available 24 hours, valet services with cold storage, chef's kitchen, health club, fireplace, a resident's lounge, and storage.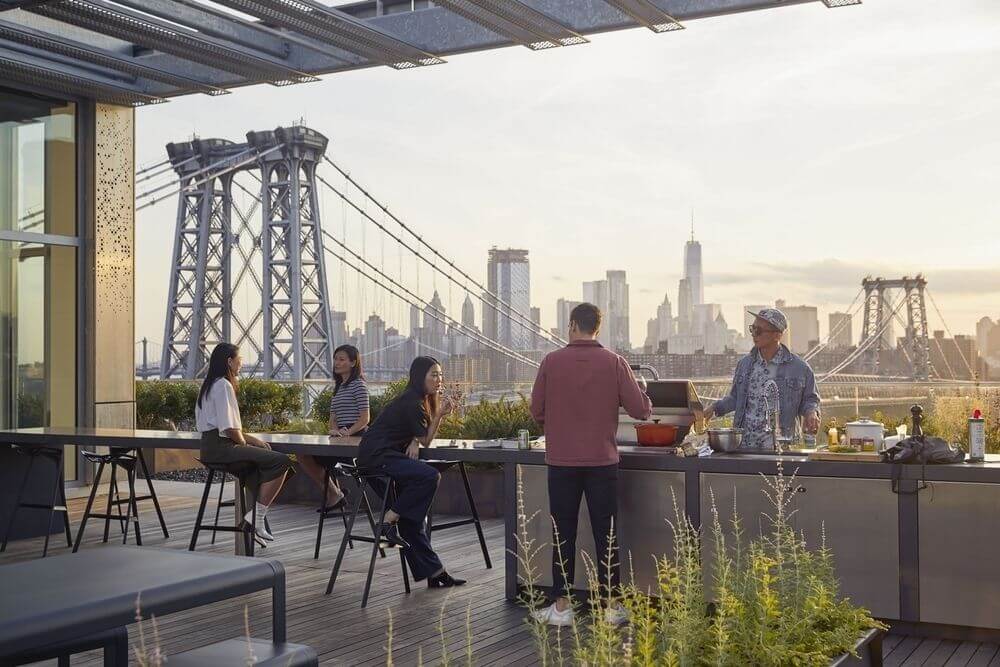 source: compass.com
Key Features Summary
24-hour Front Desk Concierge

11,300 Sq Ft Amenities – Resident Lounges and Fitness Center with Panoramic Views

7,000 Sq Ft Roof Deck with BBQ Grills, Cabanas, and Outdoor Dining Areas

Valet Services with Cold Storage

2,000 Sq Ft 4th Floor Courtyard

Parking Garage in Building

Keyless Electronic Apartment Access

Bicycle Room
Apartments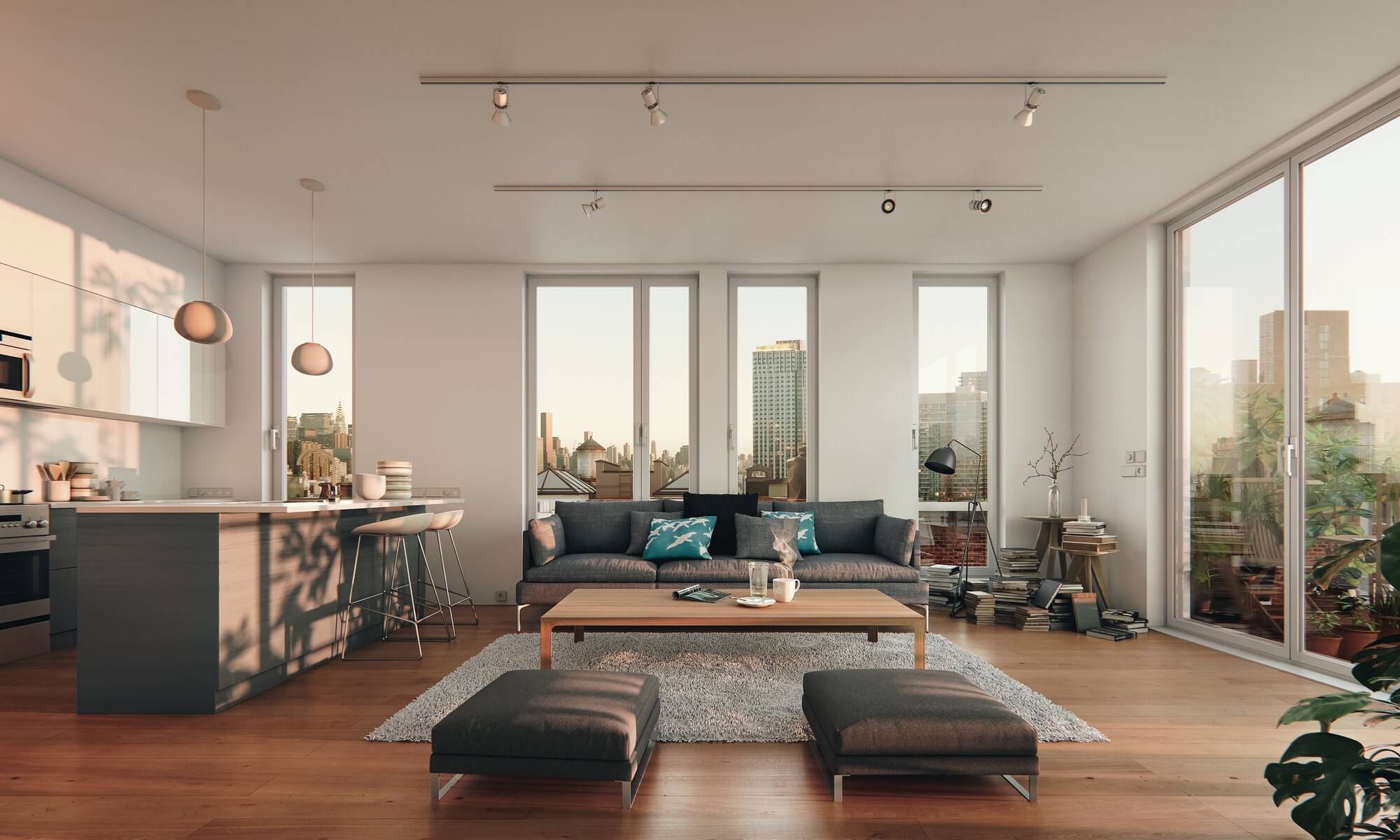 source: curbed.com
Two Trees are known for building the highest quality buildings that maximize the functionality for residents. The apartment has an enormous window so that residents can benefit from maximum air and natural light. Every apartment features spacious closets, washer, dryer, custom kitchens, Blomberg appliances, Solar shades, and lots more. 
Have a look at the following residence features:
Bosch and Blomberg Appliances

Caesarstone Countertop and Backsplash    

Corian Window Sills

Customized Closets

Custom Cabinetry

Expansive Windows

Full-length Balconies

Grohe Fixtures

In-Sink Garbage Disposal

Solar Shades in Every Room

Washer and Dryer in all Units

Under Cabinet lighting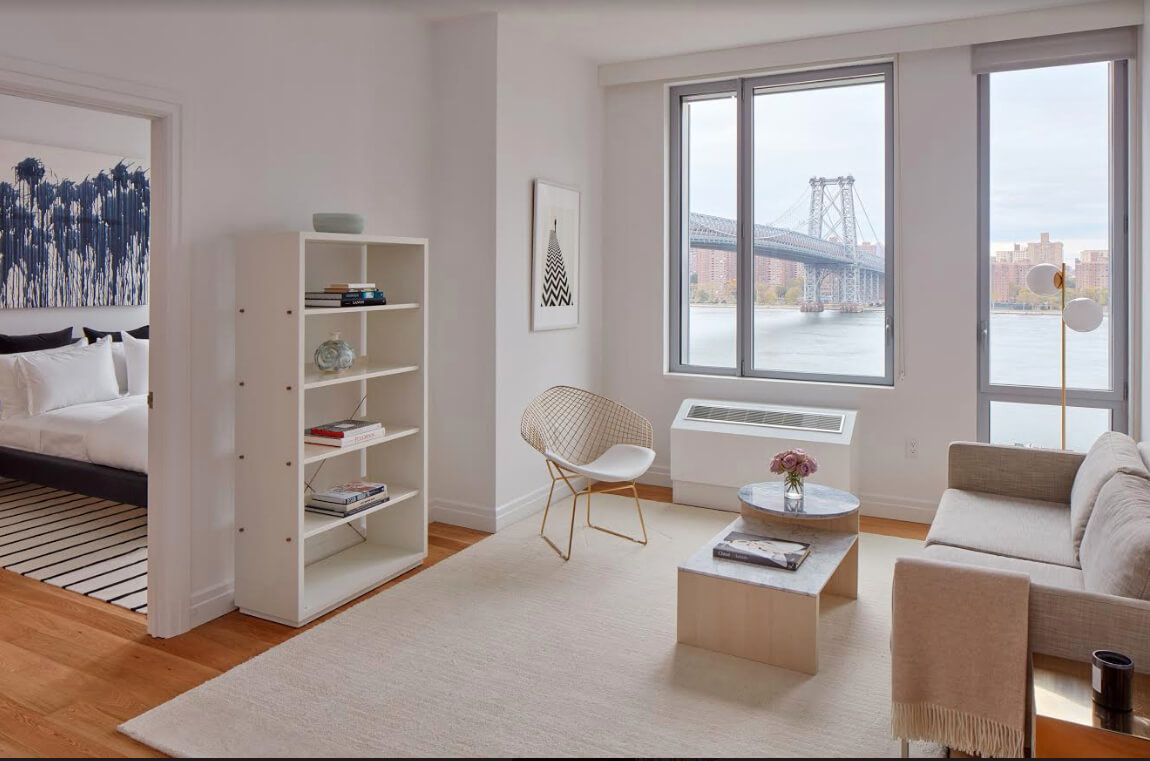 source: brooklyneagle.com
1 Bedroom 1 Bath features
Laundry in Unit

Peloton Bike

Chef's Kitchen

Roof Deck

Bbq Grills

Rooftop Cabanas

24-Hour Concierge

Valet Services

Bike Storage

Peloton Bikes

24-Hour State-Of-The-Art Fitness Center

Fully Equipped Resident's Lounge

Private Party Room

Dishwasher

Microwave

Hardwood Floors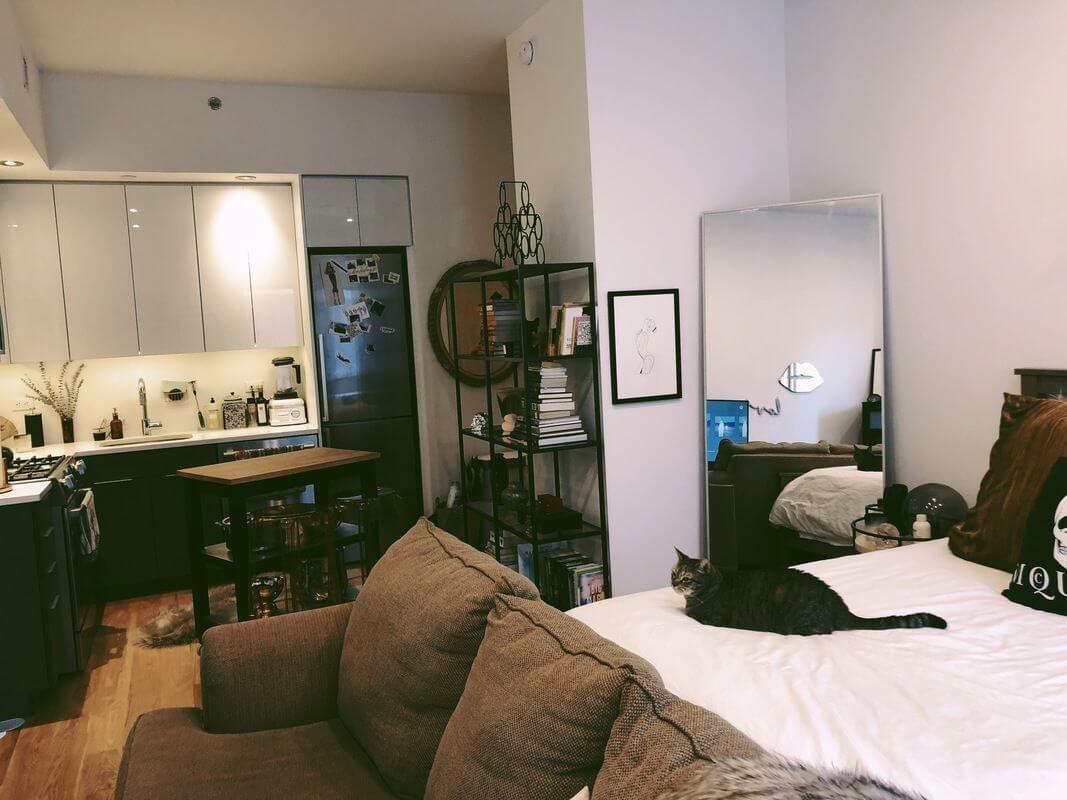 source: streeteasy.com
Studio Apartment features:
Laundry in Unit

Dishwasher

Microwave

Hardwood Floors

Peloton Bike

24-Hour State-Of-The-Art Fitness Center

Fully Equipped Resident's Lounge

Private Party Room

Chef's Kitchen

Roof Deck

Bbq Grills

Rooftop Cabanas

24-Hour Concierge

Valet Services

Bike Storage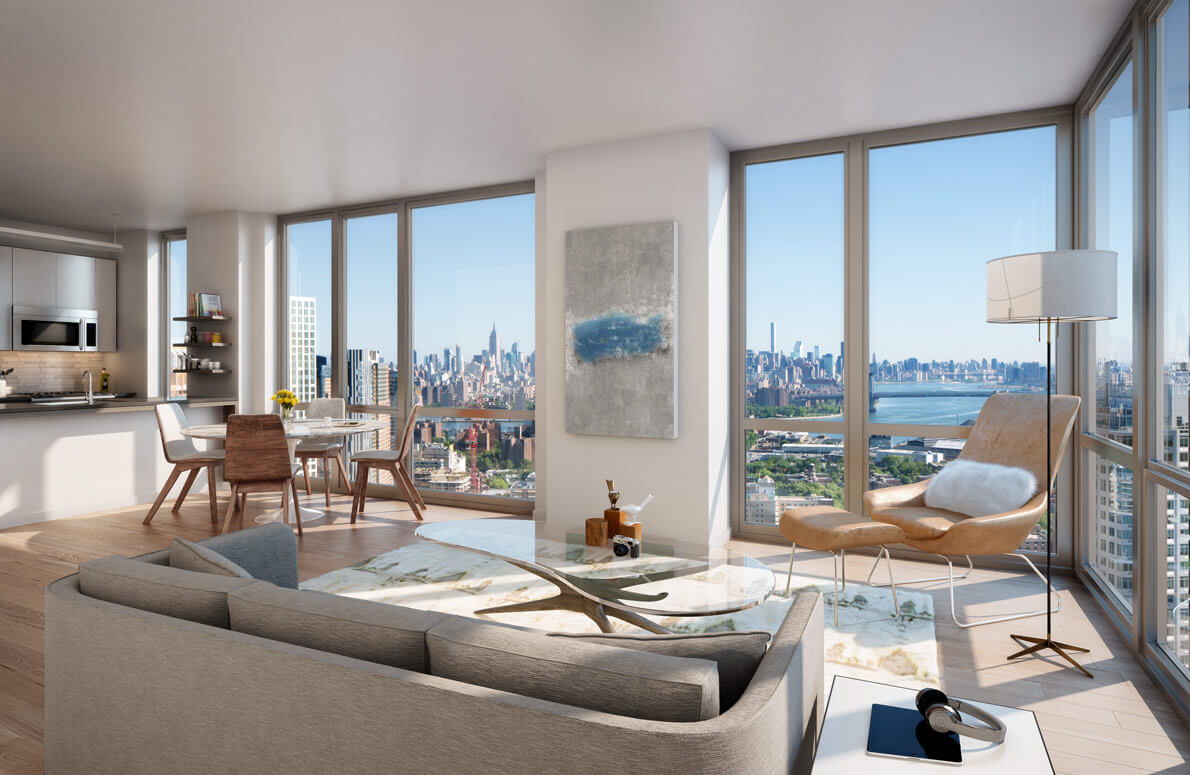 source: andpartnersny.com
2 Bedroom 2 Bath features:
Laundry in Unit

Fully Equipped Resident's Lounge

Private Party Room

Chef's Kitchen

Roof Deck

Bbq Grills

Valet Services

Bike Storage

Peloton Bikes

Private Outdoor Space

Dishwasher

Microwave

Hardwood Floors

24-Hour State-Of-The-Art Fitness Center

Rooftop Cabanas

24-Hour Concierge
source: pinterest.com
Conclusion
325 Kent Avenue is the new postal address of luxury, beauty, and affordability. What do you think about Kent apartments and how it can change the face of New York City? Keep reading ArchitecturesStyle for all such amazing information and updates.
Related posts
Subscribe Now
* You will receive the latest news and updates on your favorite celebrities!
Cadillac House by Gensler: A Structure with a Bizarre Angled Steel Facade!
Cadillac House Source: archpaper.com Location: Jin Qiao, Pu Dong, Shanghai, China Architect: Gensler Type: Commercial Status: Built Year: 2019 Size:…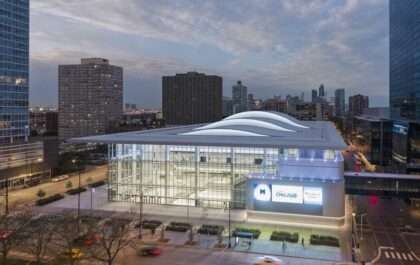 Wintrust Arena, Chicago: Get an Overview of This Amazing Structure
The Wintrust Arena is a multi-purpose event space famous for hosting wonderful basketball matches. Not only basketball matches but it…
Instagram
Instagram has returned invalid data.