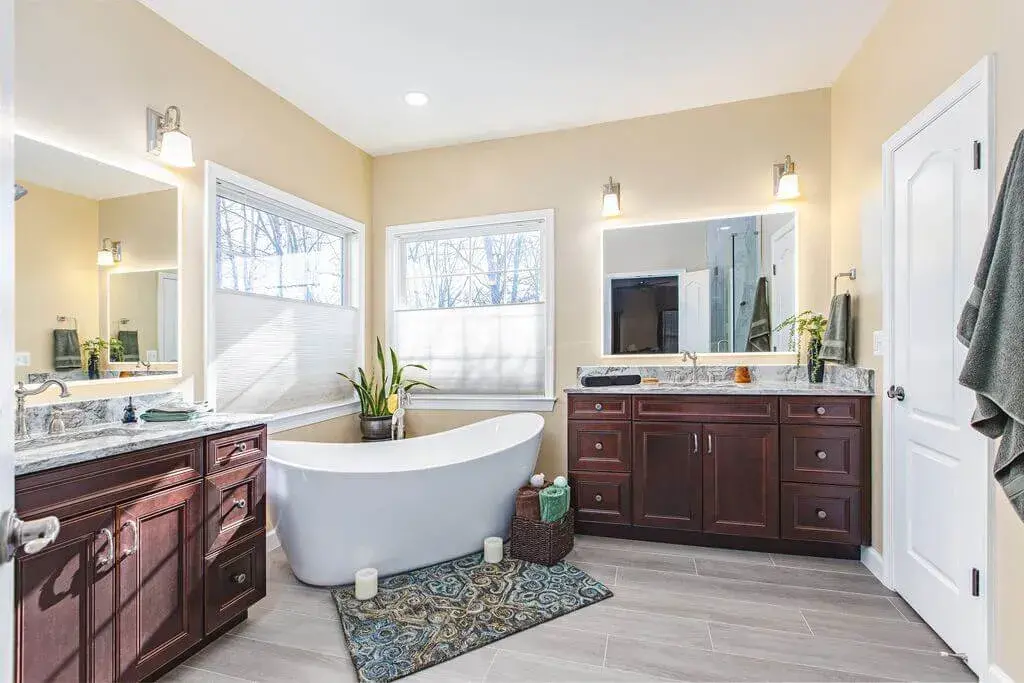 Planning a bathroom remodel is an exciting process. However, without some foresight and proper planning and research, you may end up making mistakes that leave your dream bathroom far from what you had envisioned and waste your time and money.
To help ensure this doesn't happen to you, consider and avoid these common missteps people make when remodeling their bathrooms.
Poor Planning
Source: futurecdn.net
Before attempting a bathroom remodel, it is essential to think through all aspects of the renovation process, from choosing materials to considering budgets and timelines. Having realistic expectations and budgeting correctly based on those expectations can help ensure that the project turns out better than anticipated.
It will also give you room to think through and handle any issues that arise. For example, without proper planning, a bathroom remodeling project could end up proving to be a costly nightmare.
Relocating Significant Systems
Source: squarespace-cdn.com
A common bathroom remodeling mistake is changing the location of major systems such as the toilet, shower, sinks, and bathtub. While switching up your bathroom layout may be tempting, you risk jeopardizing your plumbing and drainage systems.
Relocating these features involves serious reconfiguration, requiring professionals like plumbers and electricians to get the job done right. This will significantly increase the cost of your project.
It is advisable to work around some of these features by updating them and the surrounding areas of the bathroom. Work with professionals like easybathroom.ca to plan how you want to update your bathroom without making any structural changes affecting the positioning of these critical components.
Using Unsuitable Materials
Source: futurecdn.net
One of the most crucial things to remember when making decisions about your new bathroom is to use materials suitable for bathrooms specifically. Regular carpets or wallpaper on walls may seem attractive at the moment, but they won't hold up against all the moisture and steam associated with showers and baths.
Using wood flooring instead of tile or linoleum is another common mistake, as wood tends to swell and warp when exposed to moisture. Again, considering practical aspects like durability and maintenance requirements is important when deciding which materials to use.
Failing to Upgrade Plumbing and Electrical Fixtures
Source: redfin.com
Upgrading outdated systems can help ensure your safety and save money on potential repairs or replacements down the line. In addition, new plumbing and electrical systems can allow for more versatility in making design changes to better fit your needs. These upgrades can also make your bathroom and home more efficient, reducing costs and increasing your home's value.
Overcrowding
Source: gordonreese.com
When remodeling a bathroom, adding as many features and amenities as possible can be tempting. However, crowding too many items into a small bathroom can make it feel cramped and unusable.
Furthermore, such overstuffed bathrooms can lead to accidents and are often inconvenient. You could spend countless hours searching for missing items or rearranging decorations and furniture just to fit them in the room. To avoid this, find key pieces that are practical, aesthetic, and fit your bathroom space and install them.
Poor Design
Source: craftkitchenandbath.com
Many people focus too heavily on the tile and fixtures while completely disregarding the actual layout. An imbalanced layout can create a cluttered and unwelcoming space, leading to an underwhelming effect overall. A great bathroom remodeling design should consider both practical needs and aesthetic expectations to achieve the desired transformation.
Also Read: How Often Should I Deep Clean My Bathroom?
Overspending on Unnecessary Features
Source: vkbkitchenandbath.com
It can be tempting to buy all the newest gadgets for your bathroom, but many of these items won't be used regularly, making them a waste of money. So, instead, focus on making functional changes like installing energy-efficient fixtures or low-flow toilets that will save you money in the long run.
Consider installing stylish vanity options and stylish lighting that still fit your budget, as these are both aesthetic and functional. Plan wisely and focus on core improvements, so you don't go overboard with your renovation costs.
Insufficient Lighting
Source: squarespace-cdn.com
An often-overlooked element of bathroom remodeling is lighting. Common lighting issues include installing the wrong size and type of fixtures, poor spacing, limited light output, and incorrect placement of fixtures.
To ensure you get the most out of your bathroom remodel, it's important to invest in quality pieces with ample illumination. If possible, also consider how different lighting options could influence the room's aesthetics.
A bathroom remodel can make all the difference in your home when done right. However, things can quickly go wrong without adequate planning and expertise, resulting in costly losses. To avoid this, it's essential to prevent common remodeling mistakes like changing the layout, having no design or a poor design, poor planning, and spending too much on unnecessary features.
If you're not confident in your ability to do it yourself, reach out to professionals to get the job done well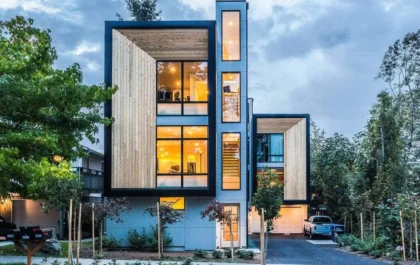 27+ Stylish & Modern Townhouse Designs for Urban Living.
The townhouse's first impression is normally too small, too compact, too narrower, and the list is endless. Well, let us…