After your bed, your sofa is probably the most important and most used piece of furniture that you have in your home.
Where do you kick back and put your feet up after a long, hard day at work and stick Netflix on? Or host a movie night when all your friends come over? Where do you curl up in a ball with a blanket when you're feeling a little under the weather? Probably your sofa, right?
Obviously, all this daily use will mean that your sofa quickly gets a little worn, and you might be wondering how to make it feel refreshed again.
But worry not, you don't need to break the bank to make your sofa feel like it did when you first bought it.
These tips will bring your sofa back to life and make your sofa feel (practically) new again.
Add Some Pillows
Source: saybrookhome.com
The easiest and cheapest way to breathe some life into your old sofa is to add some throw pillows to it. Get enough to line the entire length of your sofa and you'll no longer have to look at the worn back of your sofa anymore.
Not only do they look great, but they'll give you that extra back support that you may need, too.
Throw pillows give you the opportunity to play with size, shape, material, and pattern on your sofa without spending a fortune. If your sofa/room is darker then you could try some bright and colourful pillows. If you have a bold coloured sofa then you could try a softer, more neutral pillow. Playing with things like this will strike a nice contrast to the eye.
Throw On a Throw
Source: chrislovesjulia.com
If you want a quick, easy change and can't afford a slipcover for your sofa, worry not, grab a blanket or a throw and simply use it to cover your couch.
This has a couple of benefits, the first being your sofa will now be nice and soft and there's always a blanket there for when you're feeling a little chilly.
Secondly, if you couldn't stand the sight of your sofa before, it's covered now. And if you get bored of one throw, simply take that one off and use another. Your sofa can have a fresh look whenever you like.
Bring Some Structure Back to Your Sofa
Source: shopify.com
Your seat cushions will most likely be the first part of your sofa to show any kind of wear and tear since it's the part you'll be sitting on.
After lots of use it's very normal for your cushions to start sagging, but if you want to make them look a little less well-loved then there's a pretty easy fix. Adding quilt matting or poly-fil to your sofa cushions is the quickest and cheapest way to get rid of the lumps and give them some plump.
Time For a (Sofa) Leg Transplant
Source: shopify.com
Changing up your sofa legs is another interesting way to make your sofa feel different without too much of a change. Sofa legs don't have to be boring; they can give furniture more personality than you may think, the same as a pillow or a throw would do.
Whether it be a thick sofa that could benefit from some thinner, taller legs or a smaller sofa that may suit some shorter, thicker legs. Whichever your sofa needs, it could be an understated but useful way to change out the look. In most cases your sofa won't be one single unit, the arms, backs, seats, and legs are all produced and then fitted together after. So, it should be as easy as unscrewing the current legs and replacing them with new ones.
If you can't detach your sofa legs for any reason or can't find new ones that you like, then simply spraying your existing legs a new colour could make a significant difference.
Paint Your Sofa
Source: leahnoelldesignco.com
You may not have heard of painting your sofa before, but it's actually fairly common, so much so that leather and fabric sofas are readily available to buy from a lot of places.
All you need to do is brush or spray on a thin layer of the paint to give your sofa a noticeable change but shouldn't give the fabric a rough paint-like feel once it dries.
Also Read: How to Select the Best Coffee Table for Your Living Room
Remove Unwanted Odor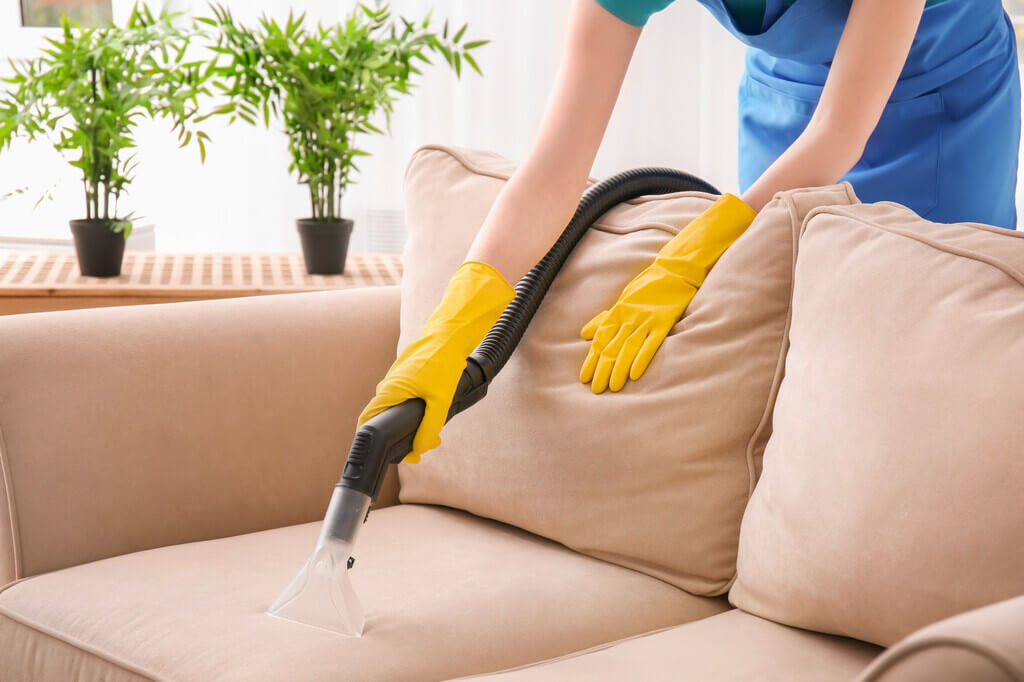 Source: rescuemytimecleaningservice.com
After a while, the everyday smells that hang around in your house can start to seep into your sofa and hang around, so you start to notice it when you're sitting down. Depending on whether your sofa is leather or fabric there are two different solutions to this problem.
For leather sofas, the best way to tackle an unpleasant smell is with a mix of water and lemon juice, the lemon juice will get rid of bad smells and leave the sofa smelling fresh. Water won't harm the leather, but lemon juice could bleach your sofa, so be sure to wipe it well with a damp cloth afterwards.
For fabric furniture, you can simply sprinkle some baking soda on the sofa and let it sit for an hour or so before hoovering it up. Baking soda acts as an odour neutraliser so can cover up most smells that may hang around on your sofa.
Either of these steps should ensure that your sofa is smelling good again in no time.
Following any of the above tips will ensure that your sofa feels brand new again with next to no effort at all.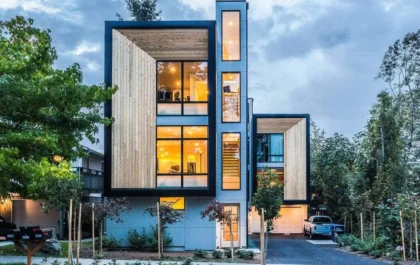 27+ Stylish & Modern Townhouse Designs for Urban Living.
The townhouse's first impression is normally too small, too compact, too narrower, and the list is endless. Well, let us…