Living rooms provide a place of comfort and relaxation away from busy environments. If selected carefully, a minimalist couch can act as the centerpiece of your living space, adding a sense of comfort and sophistication. When you enter the room, you can escape and calm your thoughts.
Modern sofas offer smooth contours, stylish patterns, and a wide range of options to suit any style. In this way, you can select the one that matches your aesthetic preferences perfectly.
Here, we'll explore some of the best sofa set designs that will help you achieve a tasteful and sophisticated ambiance without having to make major changes.
1. Embracing Simplicity with a Double-Sided Sofa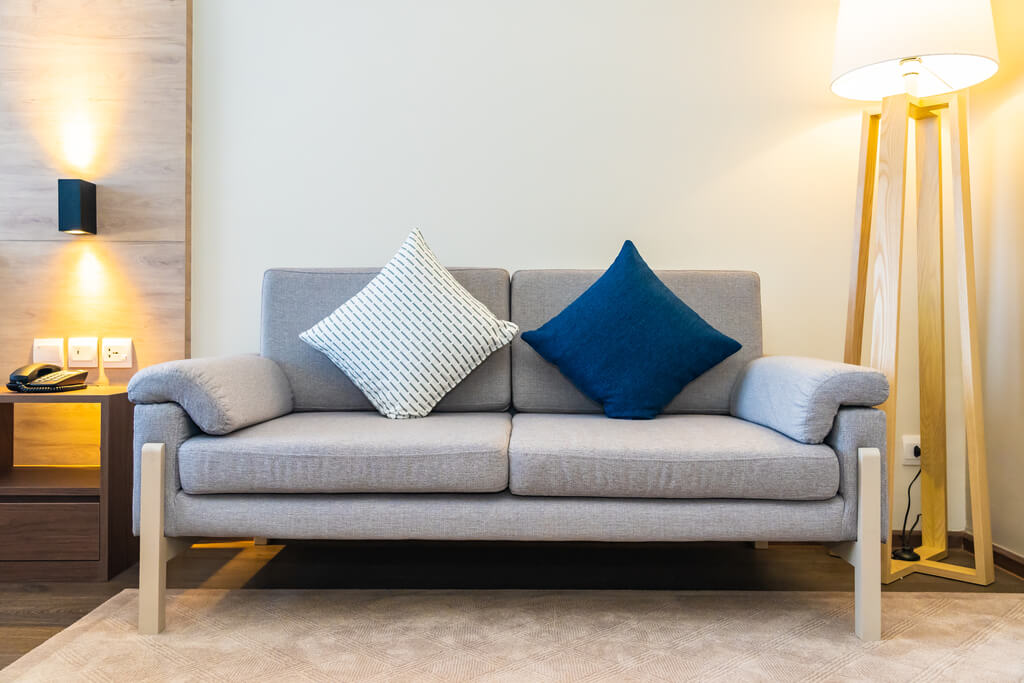 Introducing the alluring double-sided sofa – A trend that has taken over urban living rooms. This creative sofa design presents an abundance of seating areas, catering ideally to individuals in search of a blend of comfort and elegance within their dream home.
What makes this trend is its selection of a vibrant color palette, granting you the opportunity to craft an environment that makes an impression over guests To amplify the allure of your living room, complement the Double-Sided Sofa with a well-matched coffee table.
2. Bringing Comfort with a Corner Sofa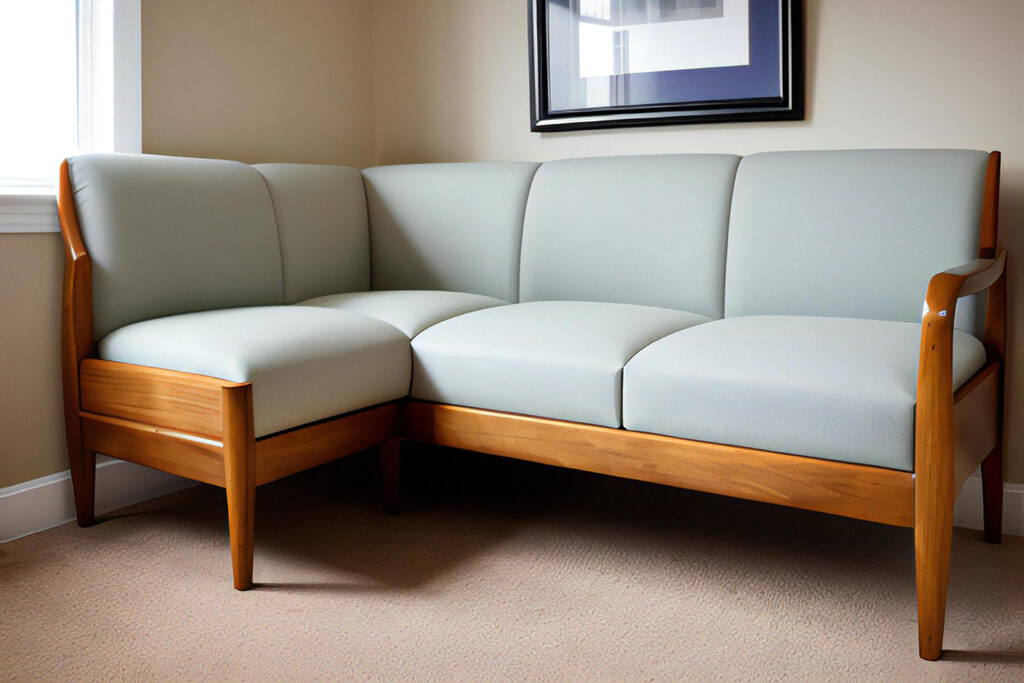 If you have many people living together, a two-seater sofa might not be enough to accommodate everyone comfortably. Nonetheless, if you take pleasure in throwing gatherings or welcoming friends and relatives, then a sectional sofa emerges as the ideal selection.
This expansive and inviting furniture item offers a generous seating room for you and your loved ones to snuggle together, engage in games, and relish movies collectively. It's also ideal for guests, as everyone can sit together and engage in conversations.
The corner sofa set design is versatile and fits nicely in a corner, making the most of the room's space. To enhance the room's appearance, you can opt for a contrasting color tone for the walls, creating a sense of openness and brightness. Adding a quirky piece of art or a traditional mural will add a captivating ambiance to your living room.
3. Adding Beach Style with a Rattan Sofa
If you live near the sea, rattan sofas become even more relevant as they effortlessly complement the coastal climate around you, creating a serene and relaxing atmosphere. The beauty of rattan sofa sets lies in their versatility. These sofas boast contemporary elegance and trendiness, while also being versatile enough to serve both indoor and outdoor purposes.
This characteristic contributes to their pragmatic nature and cost-effective value. To amplify the bohemian atmosphere within your living area, strategically position potted plants throughout the room and contemplate integrating a rattan swing. By doing so, you infuse your abode with a relaxed and unrestrained vibe, further enhancing its unique charm.
4. Nostalgia with a Vintage Sofa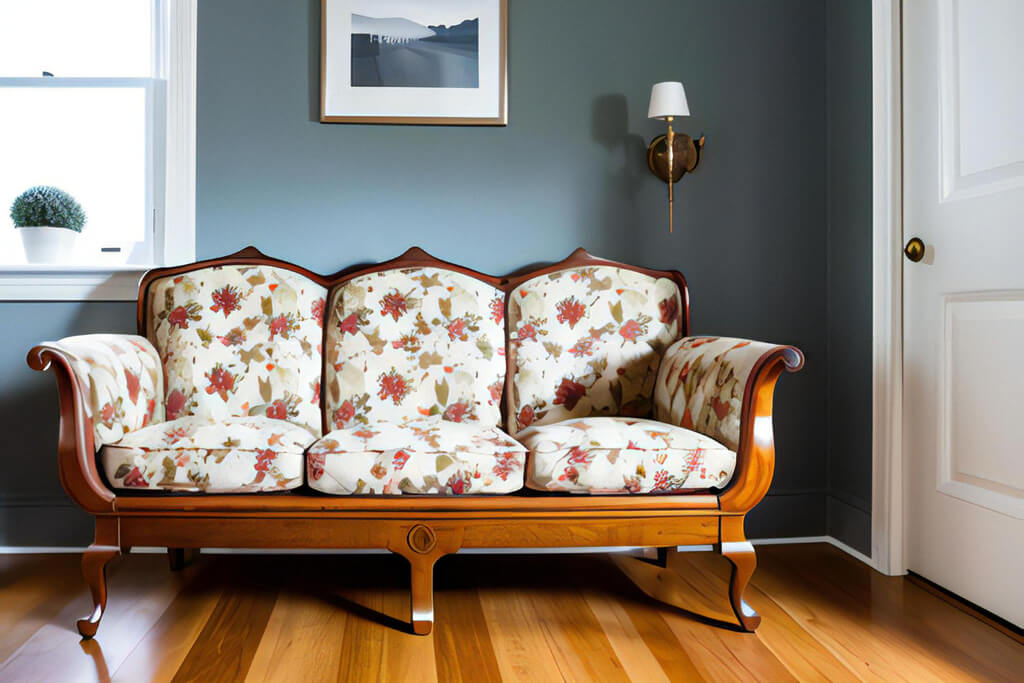 If you are crazy about vintage aesthetics and believe that old things hold timeless appeal, then a vintage-designed sofa is perfect for your living room. They stand out as true masterpieces, infusing your home's interiors with classic, antique, and old-world charm.
To fully embrace the vintage style, complement the vintage sofa with additional antique accessories, mirrors, and other classic decor elements. These additions will further enhance the overall vintage look and create a sense of nostalgia in your living space.
5. Creating a Cozy Nook with Recliner Sofas
Discover the ultimate comfort with recliner sofa sets, designed to infuse your living spaces with a relaxing atmosphere. Not only do these sets offer a cozy retreat, but they also serve as excellent support for individuals dealing with persistent back problems. With options ranging from earthy tones to luxurious leather fabrics, you can easily create a warm and inviting atmosphere in your home.
If you have older parents at home, recliners can prove to be a practical addition, offering them a comfortable seating option. Moreover, these recliners transform your home into a mini-theater, allowing you to relish a cinematic experience right from the comfort of your own home.
6. The Sofa Bed Option
Embrace your living room with the latest trend in modern sofa set designs—the Sofa Bed! Unlike traditional two-seater sofa sets that lack the space to lie down, sofa beds offer the perfect solution for those living in small apartments with limited space. Young people, especially, will love the versatility and functionality of this sofa.
What sets sofa beds apart is their ability to double up as comfortable sleeping beds when needed and then conveniently fold away when not in use. This makes them an ideal choice for families that might not have enough room to host overnight guests regularly. With a futon, you can provide a comfortable sleeping space for your guests without breaking the bank.
Conclusion
The sofa is undoubtedly the centerpiece of any living room. With this piece of furniture, homeowners can blend their interiors and create a chic, contemporary, and classic space.
Keep reading: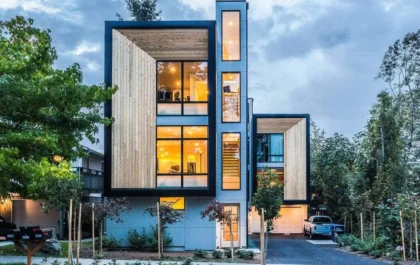 27+ Stylish & Modern Townhouse Designs for Urban Living.
The townhouse's first impression is normally too small, too compact, too narrower, and the list is endless. Well, let us…