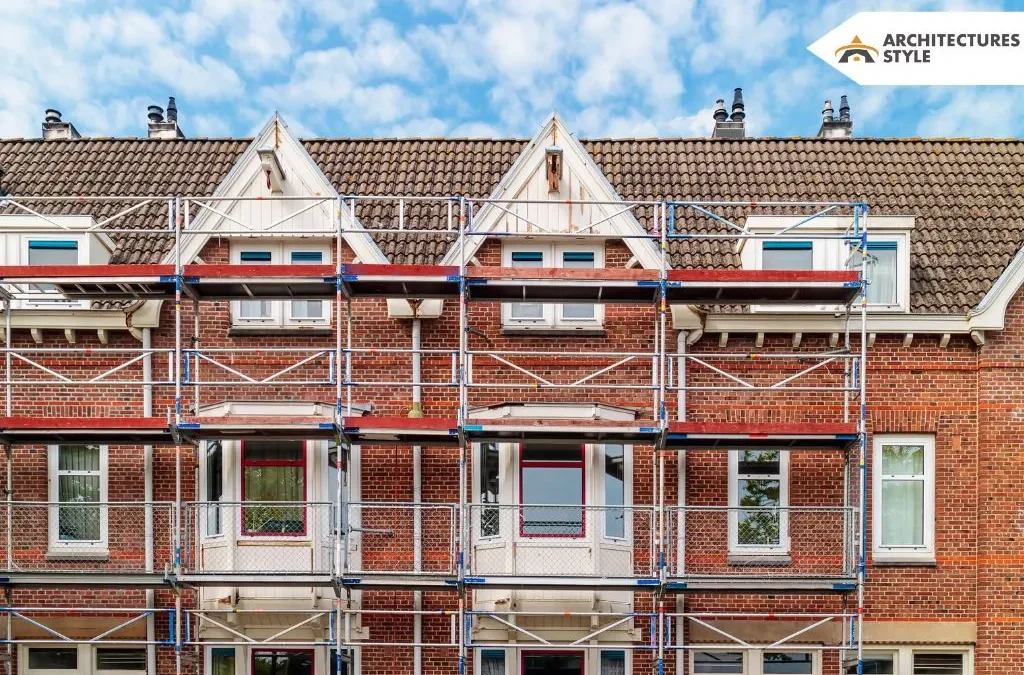 Your home is like your own personal sanctuary where you spend the best and worst most memorable moments of your life. It is a place where you can comfortably come after spending your hectic routine at work or any other place.
Purchasing our dream home is a great feeling as it is one of the biggest investments in our lifetimes, right? For this very reason, you need to put lots of effort into maintaining its look and appearance so that you can live according to your favorite and upscale lifestyle that you have always dreamt of from the beginning of your adulthood.
You can renovate and remodel your house whenever you feel like there is a need for some betterments in your place. This can take a lot of your time, effort, and money, but the results that you will get eventually will be worth all of this.
Similarly, when it comes to renovating your condo unit, each renovation process comes with its own limitations, strategies, and possibilities. That's why no matter whether you want to renovate the exteriors or interiors of your condo unit, it's essential to know everything in detail before going for repairs and renovation.
As an owner of an individual condo, there are a lot of things that you have to consider like guidelines, design, and of course your budget. Many people like to hire professional condo repair services to make this process easy and fast.
This is why here are some of the things that you need to consider before getting condo repair services.
Know the Rules
The first and foremost thing that you need to focus on before planning to renovate your condo is what kind of condo board policies are relevant to the work. This means that you need to inspect the place and find out what kind of balcony tiles would go perfectly with the flooring option.
Every condo building has a certain set of rules that you must follow when doing any sort of construction industry work. Apart from this, you also have to take a permit or approval for your condo board to start any form of work. However, you certainly need to be aware of the policies or rules that are in place to keep your neighbors happy by not exceeding their private space or doing some changes that are going to bother them in the future. 
These policies or rules include what time or days you can make the renovations to your place and what kind of materials can be brought into the building, as well as other similar logistical details that are needed to complete the renovation process.
Stay Flexible
Another one of the many things that you need to consider is that you need to stay flexible about your plans and decisions. This means that most of the time when clients reach out to the renovation service provider, they have all their plans already made about what they want to do or not do.
While some people have a general idea about their preferences, some are also very specific about their decisions. However, being too certain about these details can actually cause some trouble for the renovator or the interior designer.
This means that you need to be flexible about some of these things so that you can find out what you can actually get if you are willing to trade-off in order to realize that some of the priorities are not actually must-have most of the time.
Paint It Out
Nothing can add more charm and drama to your place than going all creative with the choice of colorful shades of paints. This way, you will be able to add an element of fun to your place without having to get into much hassle.
For example, if you do not much like a dark paint job, you can try to go with subtle and light shades so that things can look pleasing to your eyes. Neutral colors like white, beige, and cream are perfect options for small condo units as they create an illusion of a bigger and brighter space. Another benefit is that painting your house would also not cost you lots of money as it is a budget-friendly idea.
You can also add a fresher coat of a fresh and trendy color of paint when you plan to resell the condo. Meanwhile, painting your place with your favorite colors will not only redecorate it in less price but will also make the entire place look fresh and new.
The Bottom Line
So these are the top three things that you should consider before going for any kind of renovation. With a detailed plan and knowing about the local building codes, you can easily complete your entire renovation project.
Discover More