A construction project is like a long journey with several ups and downs. While this makes it interesting, it also invites many challenges. Fortunately, construction companies can now access helpful resources to complete their projects efficiently.
However, managing a construction project is not easy for everyone. You might have all the required skills and knowledge, but they may still not give you your desired results. To overcome such challenges, you must know how to develop effective construction project management strategies.
This article will tell you 8 strategies to help construction project managers successfully complete a project.
Strategies for Construction Project Managers
Construction project managers are versatile. They know how to manage the project, communicate with the teams, and negotiate with the client. Considering their managerial skill set, here are 8 strategies for the construction project manager.
1. Understand the Client's Requirements
Many clients share a brief requirement document, sometimes called a Request for Proposal (RFP). Most clients don't have enough construction knowledge. So they use generic terms while preparing their requirements with concise information.
As a project manager, you must understand those requirements using your experience and foresight if given enough time.
Many companies that focus on generating revenue and ignoring other construction aspects don't comprehend what the client wants. That damages the company's credibility and affects employees' performance because they are the ones who put in the most effort.
Therefore, you must ensure that the construction project manager has enough time to analyze the client's requirements. After that, you can proceed to the construction planning stage.
2. Plan Continuously
Planning for a construction project is significant because poor planning of a project only leads to failure. However, the planning phase keeps going on with the construction activities. You might make errors if you only plan at the project initiation and stop planning for the next stages.
For example, you must plan the excavation and observe where the construction will occur. You must also check that no residential area will be affected when you start working. Such factors are a part of excavation planning.
The construction project manager and the contractor brainstormed to plan similar activities before the schedule. Doing that helps them assess risks and efficiently manage resources.
3. Research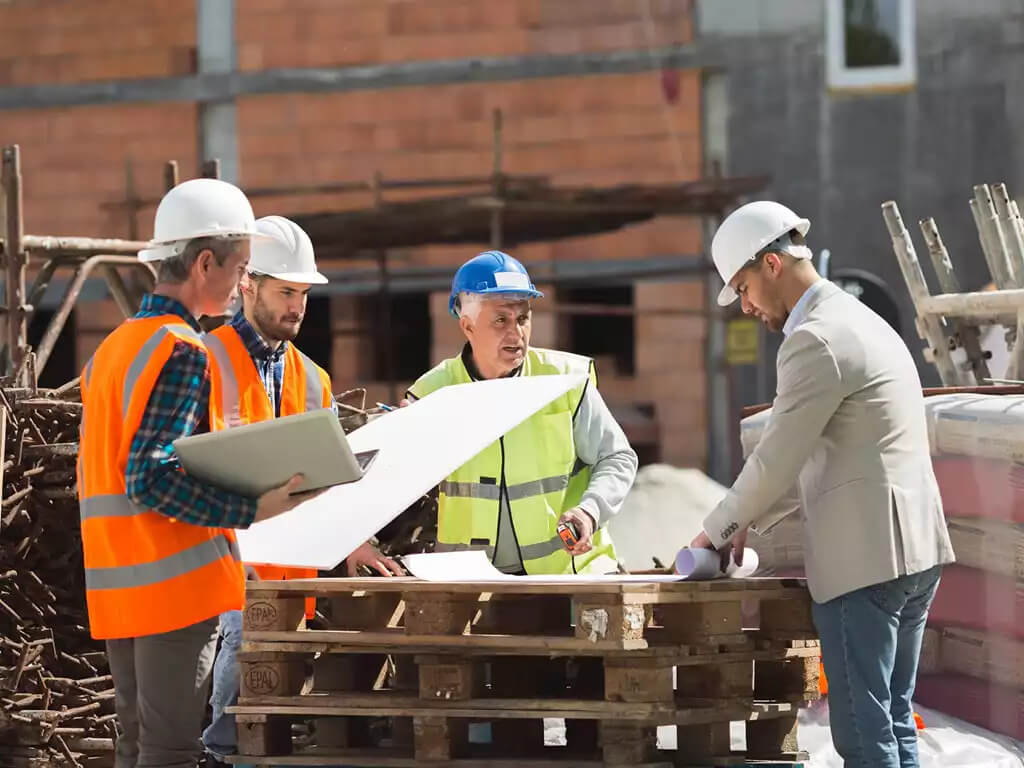 Some construction projects are complex and may require you to pick up some books and learn something new. For example, you might have never worked on a complex construction project in your professional career. You must first research and find the answers to the following project's features:
Equipment

– You must know how to use modern tools and industrial equipment from reliable suppliers like RS Americas to calculate measurements of a complex structure.

Deliverables

– The client might want a simplified version of the complex building but didn't mention it in the document. So, you must ask the client and confirm the deliverables.

Pre-construction requirements

– You might need to hire experts, for example, in the design phase to make an understandable visual representation of the project.
4. Assign Tasks
You can't be a hero by completing a construction job alone because that's impossible. Instead, you must gather a knowledgeable team with diverse skills and delegate tasks to them.
When you assign tasks, you assign responsibilities. Therefore, a construction project manager's job is to delegate. But before that, there's a condition.
You must ensure that a worker is eligible, fit, and qualified to carry out a task. You must also check whether they have the required skill and knowledge. Otherwise, you will be held accountable if anything goes wrong due to a lack of competence.
5. Keep a Smooth Flow of Communication
According to a report, the US construction industry loses around $17 billion a year due to poor communication. The same report also says that mid-sized construction companies suffer an annual loss of $2 billion.
Unfortunately, the importance of communication is often underestimated because no one sees silent destruction. But as the project reaches the closeout phase, the costs become excessively high.
Therefore, the project manager must maintain a communication culture throughout the project. Doing that will reduce the conflicts, and teams will easily share necessary details without delay, saving millions of dollars.
6. Invest in Technology
No doubt, the construction industry survived without technology in the past. However, your company might be out of competition today if you don't invest in the right technology.
You can find many construction management software and cutting-edge equipment to reduce the workforce. The software helps you automate various activities, including:
Payroll

– You can subscribe to construction software with the payroll management feature instead of hiring an additional human resource manager.

Sharing

– The construction team members can share files online, and you don't have to pay for this feature as it's built-in with many construction software suites.

Project tracking

– You can track the project status on your mobile or computer.
7. Negotiate Confidently
A project manager must communicate with the client and negotiate the offer. Since many clients don't have the technical knowledge, you can inform them about the workload and how you will maintain the quality.
Similarly, the clients do have market insights. But again, you can show them the competitive prices and highlight the skills and qualifications of your construction crew.
Remember that you must keep a good relationship with the client because you represent your company.
8. Get Involved in the Hard Work
Being a construction project manager, you can't sit in an air-conditioned office while the employees work hard in the scorching heat. So, the best approach is to leave your comfortable office and get involved with your team on the job site.
That will make you understand the difficulty level the employees and laborers have been working in.
Visiting the construction site is also important because it gives you a better view of the following:
Progress

– You can observe the project status and identify any loopholes.

Safety

– You can check whether all workers follow the safety standards.

Surroundings

– You can look around and analyze the construction's impact on the surroundings.
You can also communicate with the on-site workers and listen to their concerns by getting involved in the hard work.
Conclusion
A construction project manager is responsible for the construction activities from the project initiation to its closure. The above strategies can help you efficiently manage a construction project and boost your company's growth.
Discover More