A house in the suburbs of Kotchin, Belgium with a modern design is the current center of attraction for designers and architect lovers. See, even the images displays is uniqueness and modernity. 
Corten House, the name itself suggests the materials used in its making. The following is the basic information about the artistic Corten House:
Project: Corten House
Location: Kontich, Belgium
Architect: DMOA Architecten
Area: 5,812 Square Feet
Year: 2013
The DMOA Architecten is famous for its unique and artistic style of design, another example of its novel design is the Screen residence project in Bierbeek. Here in this architecture, the exterior and interior are designed in a unique way, be it shape or color.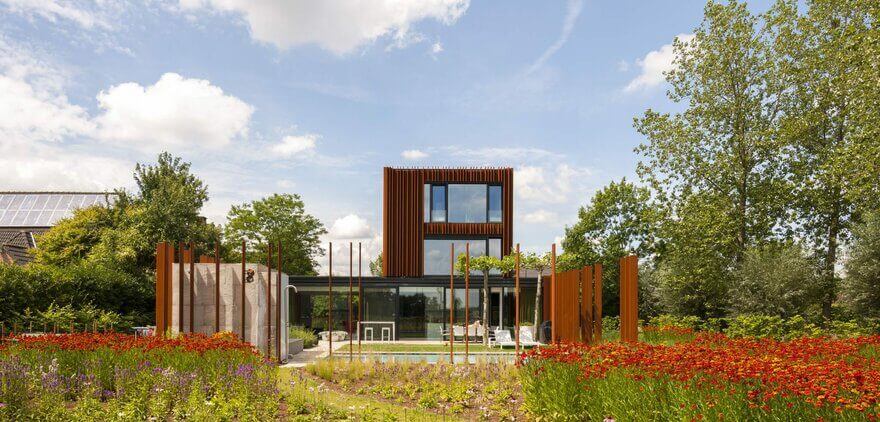 source: homeworlddesign.com
Let's have a look at it,
Weathering steel lamellae are incorporated both inside and outside. The exterior of the house is the main focal point of the viewers, the placement of steel lamellae is done in an unusually attractive way. The spaces are marked out at a certain distance and opening are given on the necessary areas. And the design makes it beautiful. This makes it both functional and decorative. 
The weathering steel is in command and gives out the rusty look when in the sunshine and twinkles in shadows. Here the role of steel is not limited to the structuring of the exterior, it also protects the environment of the residents, shapes landscape and defines interior too.
The far-reaching detailing was used to enable the use of steel lamellae cladding to use for the gate of garage, as the rusty floor around the ginkgo tree, and as the single steel lamellae around the garden.
The residence has its own garden, library, and swimming pool. The interior of the house reflects and blends with the exterior. The base color of the interior is black and is complimented with pop colors such as red and green. To see more architectural style houses, visit Architecturesstyle.
Look at the photos below to get awe-inspired: 
source: internimagazine.it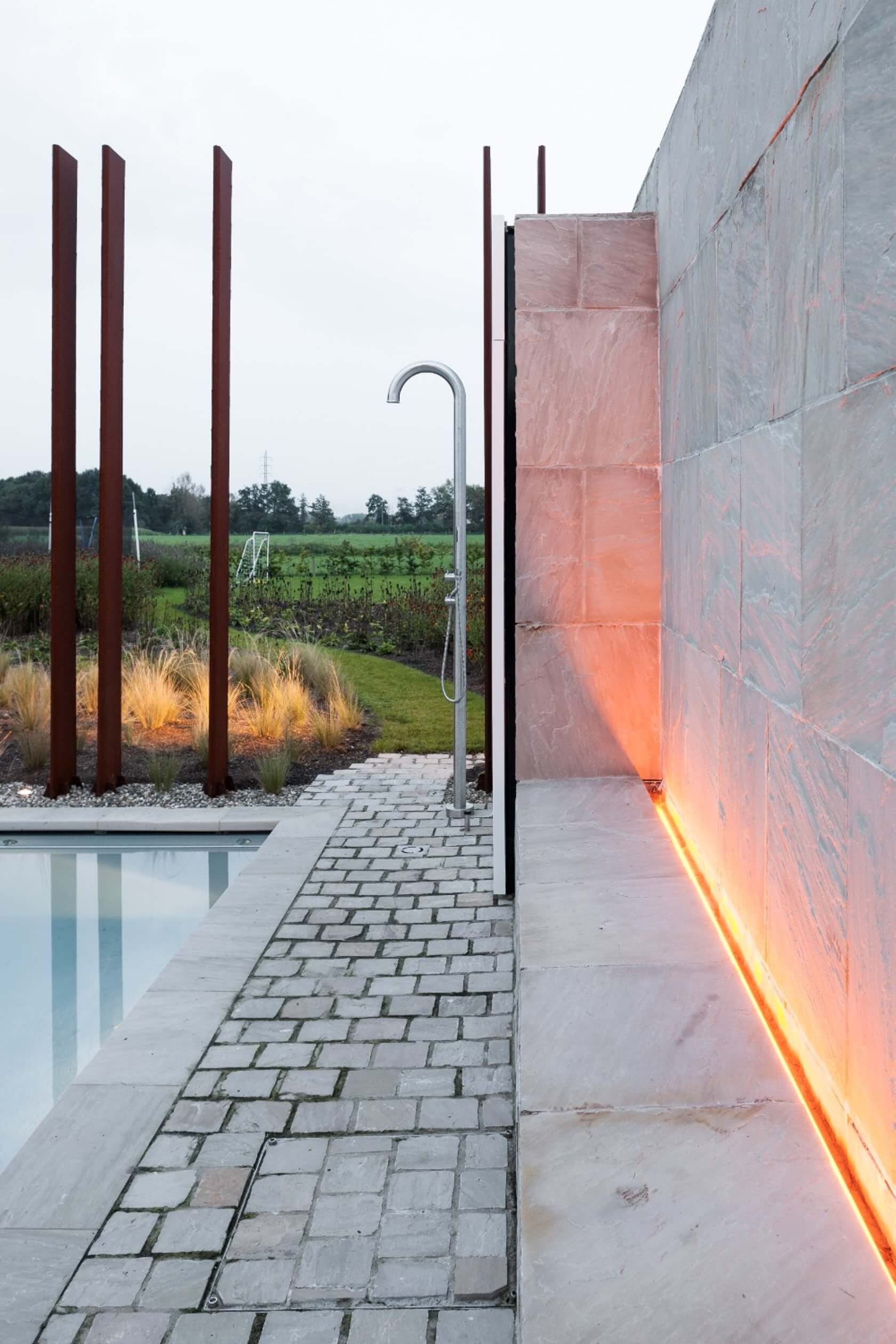 source: architizer.com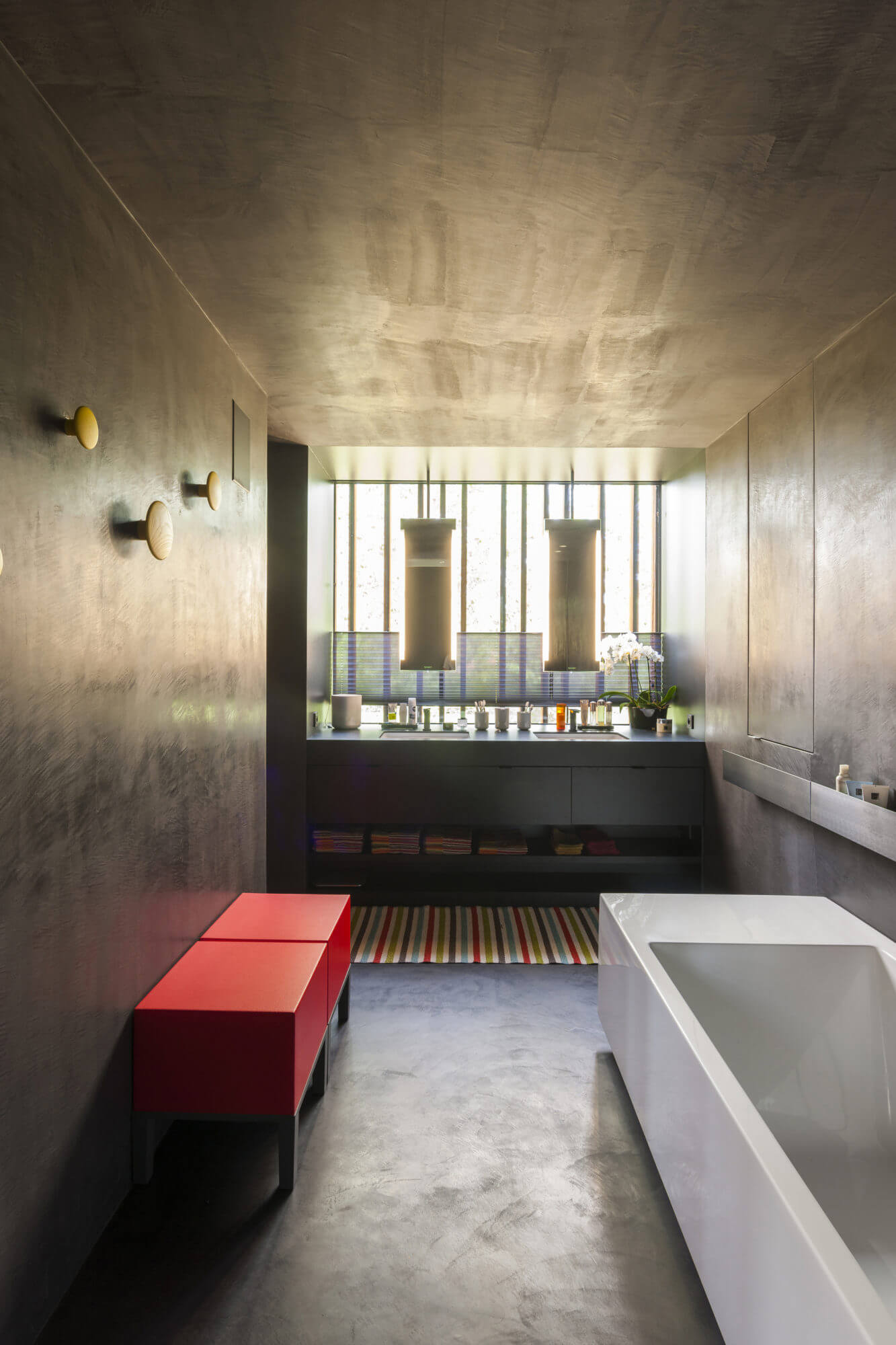 source: myfancyhouse.com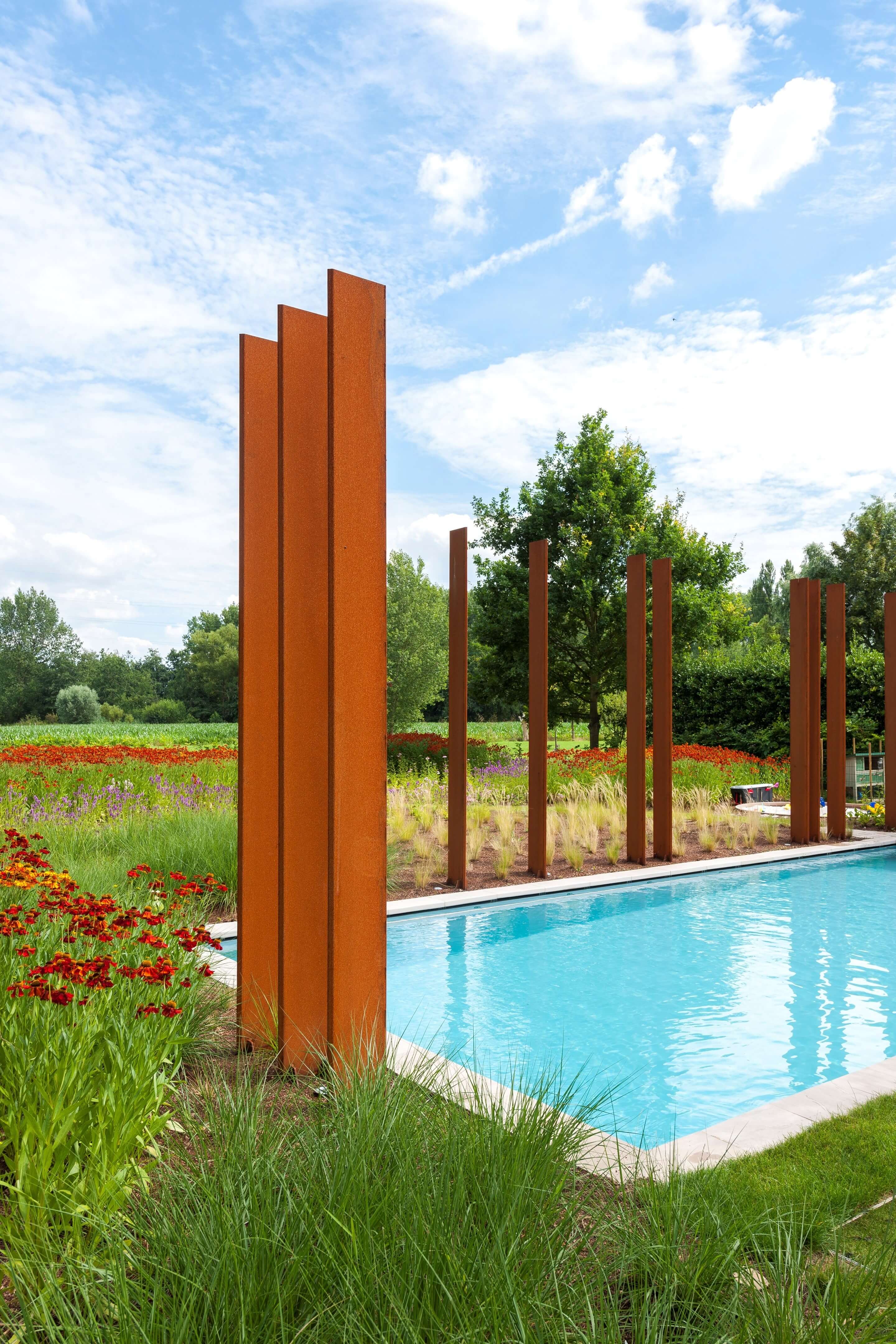 source: archilovers.com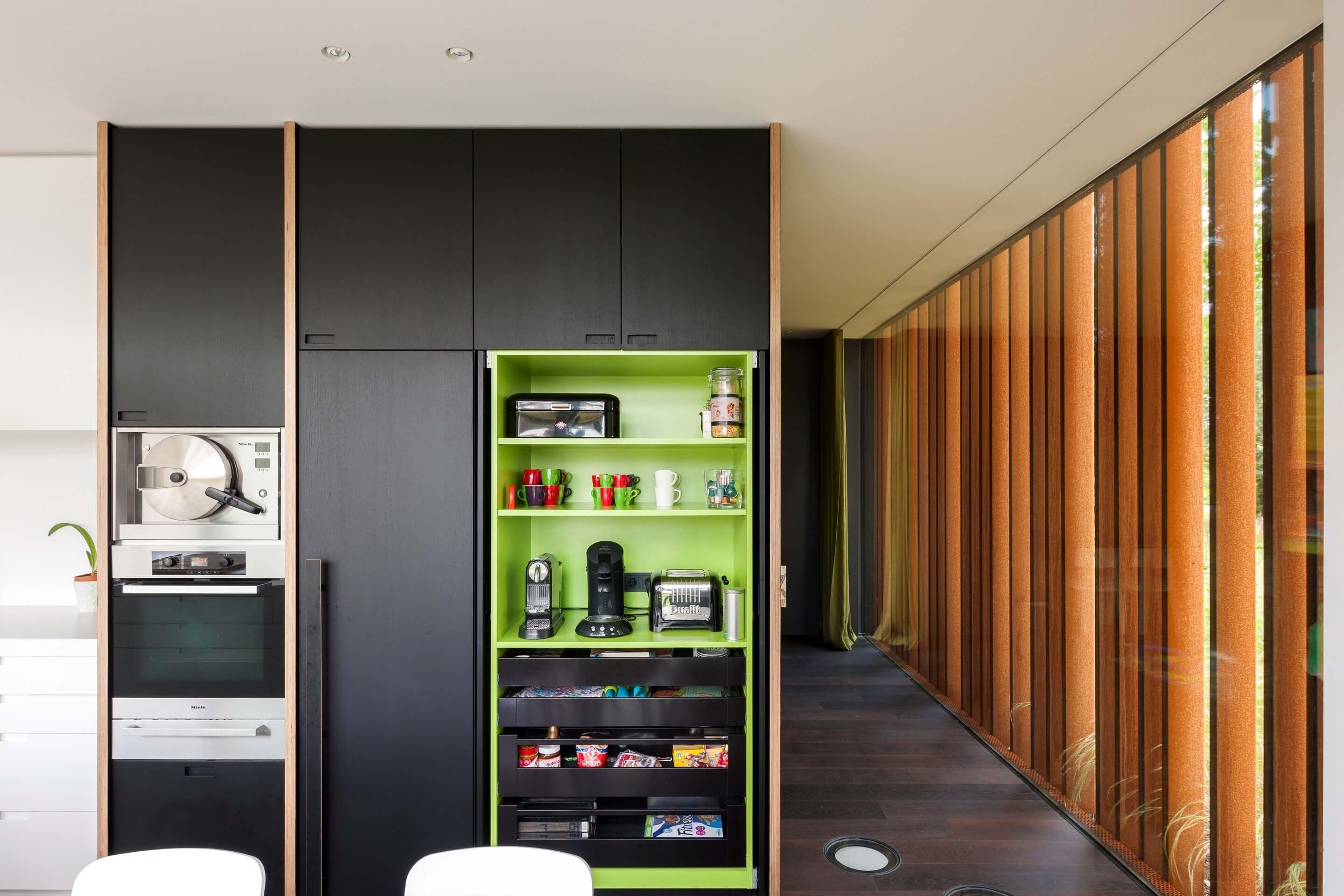 source: dmoa.be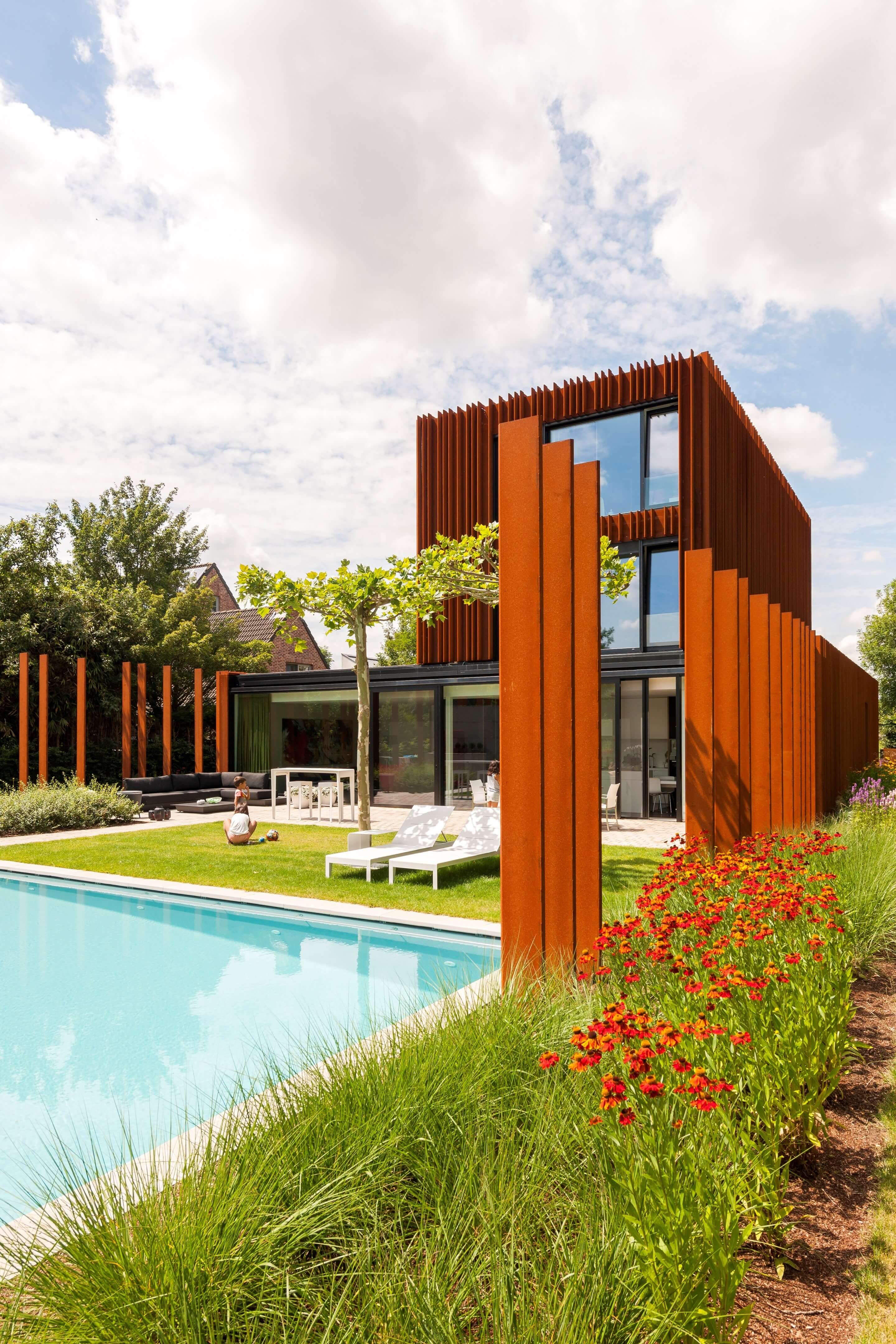 source: archilovers.com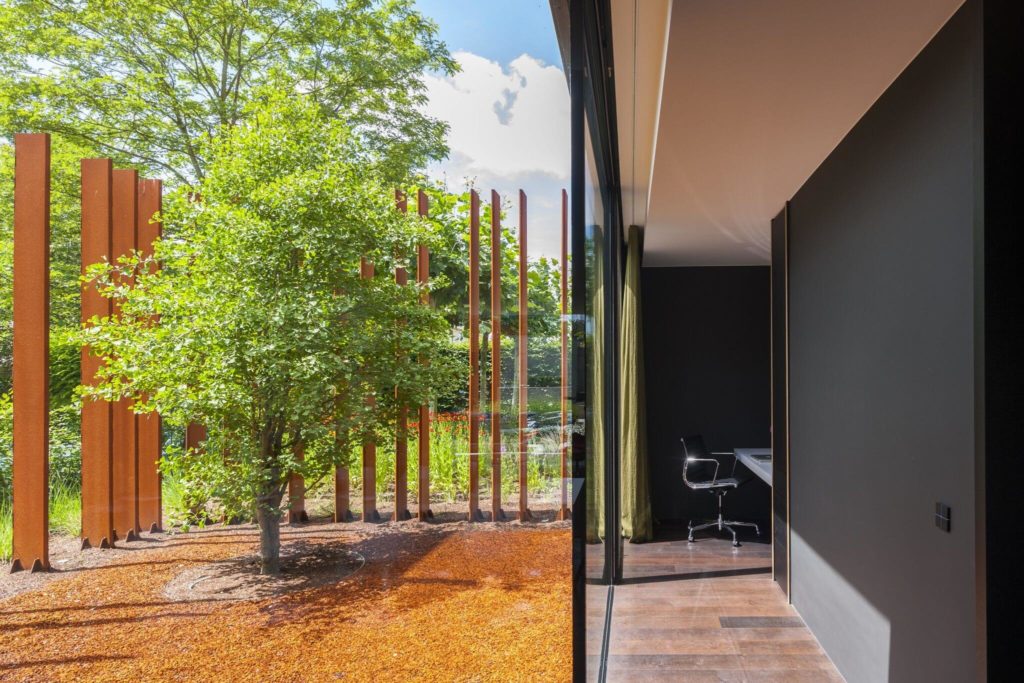 source: pinterest.com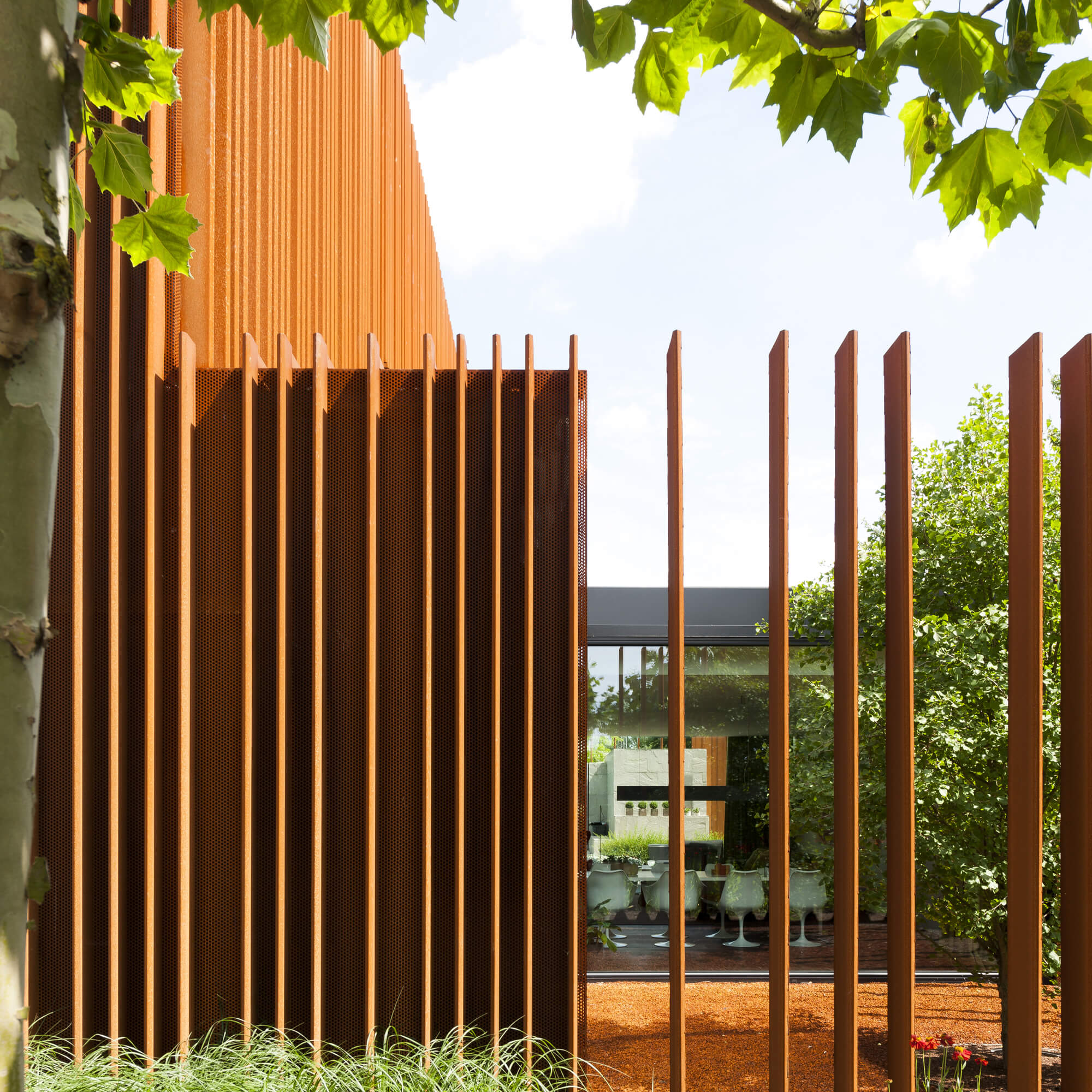 source: myfancyhouse.com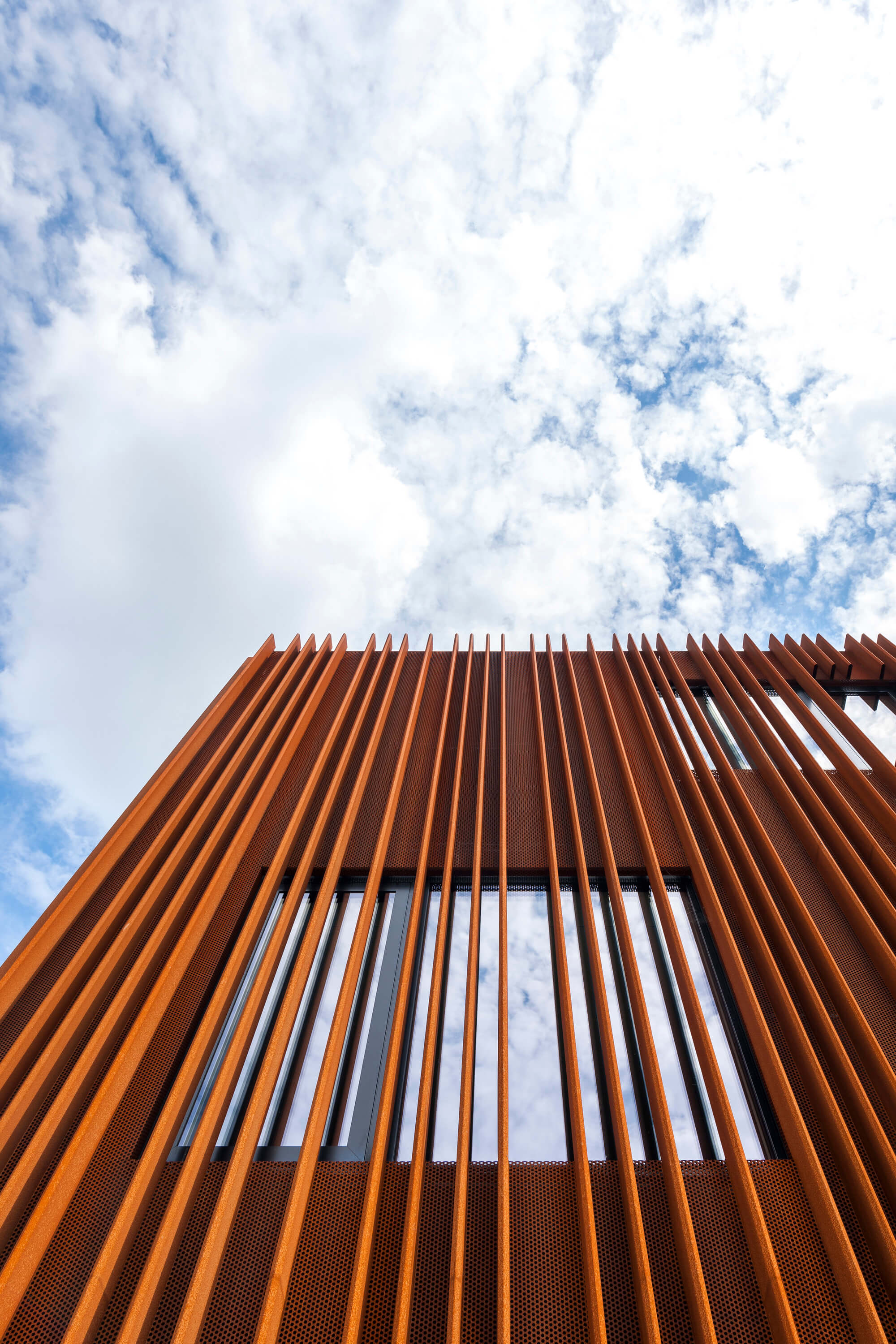 source: archdaily.mx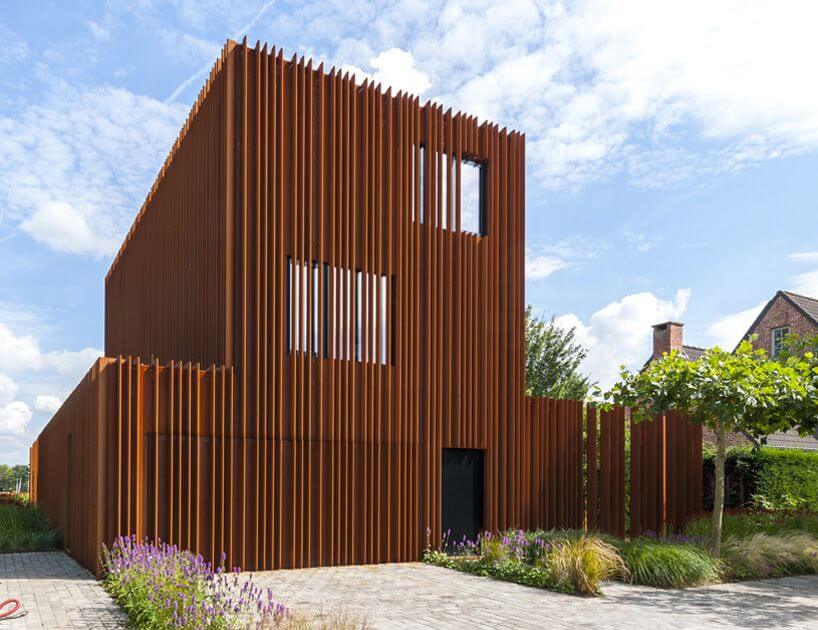 source: floornature.com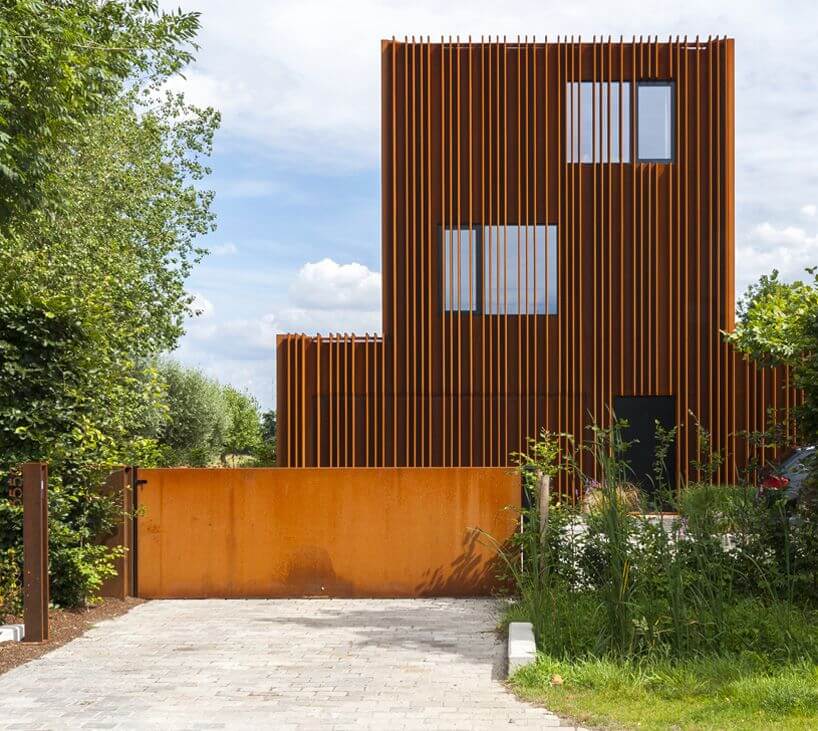 source: pinterest.ca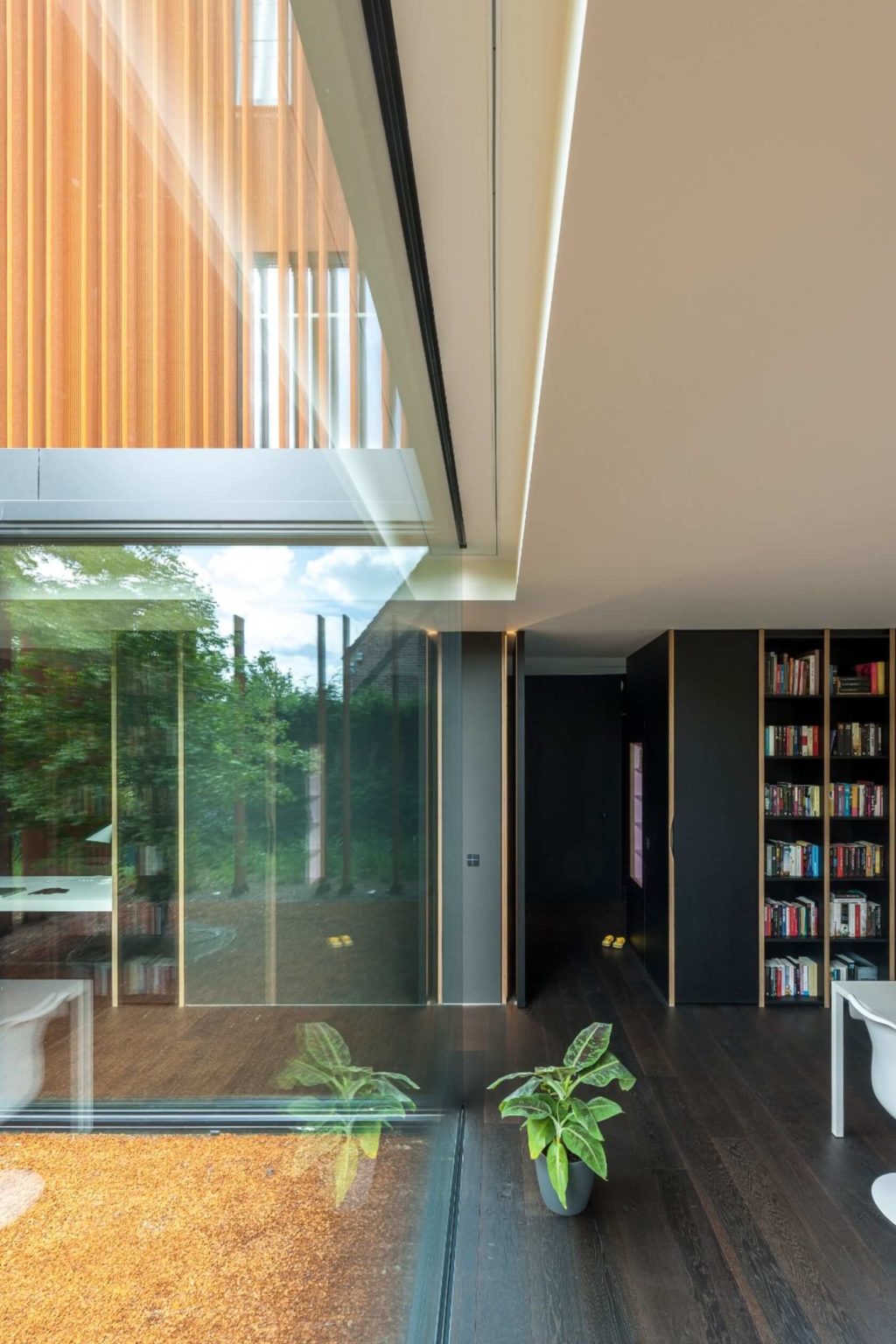 source: architizer.com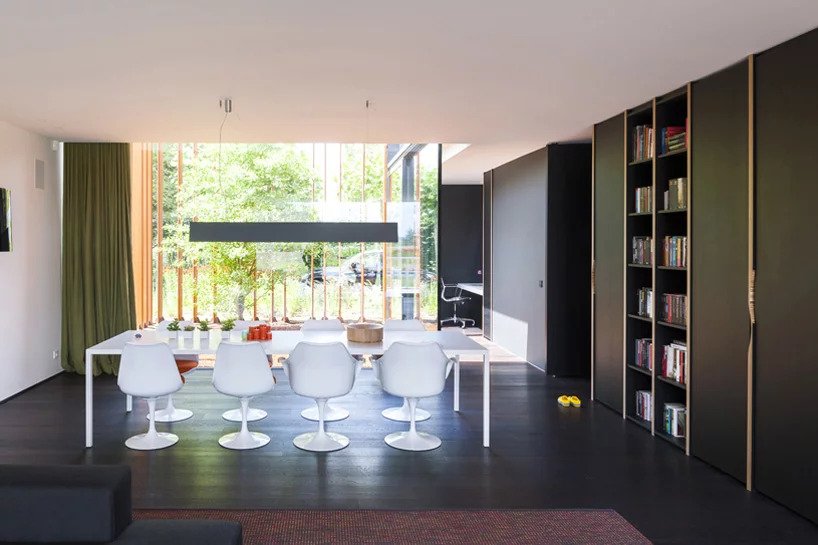 source: designboom.com
Related posts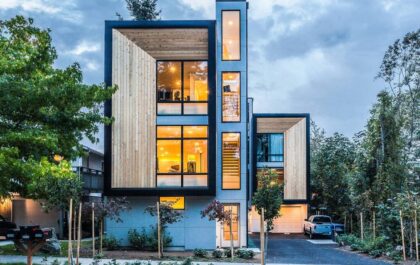 27+ Stylish & Modern Townhouse Designs for Urban Living.
The townhouse's first impression is normally too small, too compact, too narrower, and the list is endless. Well, let us…