Knowlton Residence is constructed by Thomas Balaban Architect, the popular architect of Canada. It is a wonderful and beautiful house located in Quebec. It was earlier an aging country farmhouse and now has been renovated and designed newly by the architect in a two-story home.
The house is spread over an area of 3299 sq foot. The client had the wish that the country house should be converted into a full-fledged residential house and so here it is; developed into a two-story building. Instead of expanding its space horizontally, the architect had decided to expand it vertically to get a great view of the Mont Sutton and Brome Lake Valley.
The outside view is really amazing, one can see the snow-covered trees from the second story. The interior of the house is really elegant and attractive too. The transparent glass panels of the walls give a clear view of the inside as well as the outside.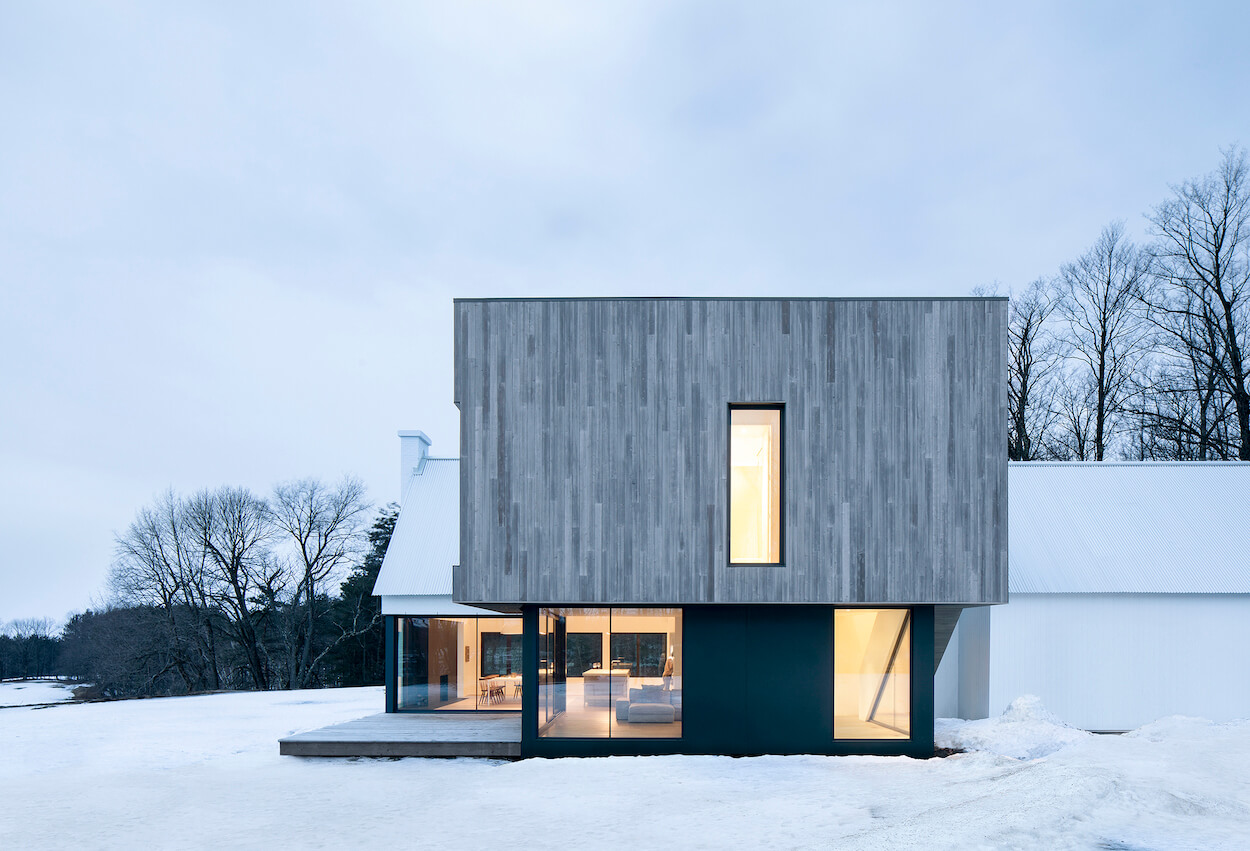 The living area, dining area, and bedrooms are quite spacious and the arrangement of the various items is done in a proper manner as seen from the pictures. Wooden flooring adds the modern trend to the house. The shade of white, black and grey seems perfect for the house making it look simply fantastic.
Lighting inside the house is good enough giving a bright ambiance. Yellow lighting adds beauty to the interior at night and looks really charming when viewed at a distance from outside. The best part is the surrounding of the house, i.e. nature. Trees, sand, and snow can be seen outside of the house. Living there will be an altogether great experience for sure for the homeowner. 
The roof design is beautifully done giving a white painted look that looks as if it is covered with snow. The new addition shows the construction of custom cedar cladding. Window frames of the upper storey provide a great view outside too. The architect has tried to give the house a modern touch by letting it minimalistic which is great!
The owner will be having a really good time at this extra-ordinary house for sure!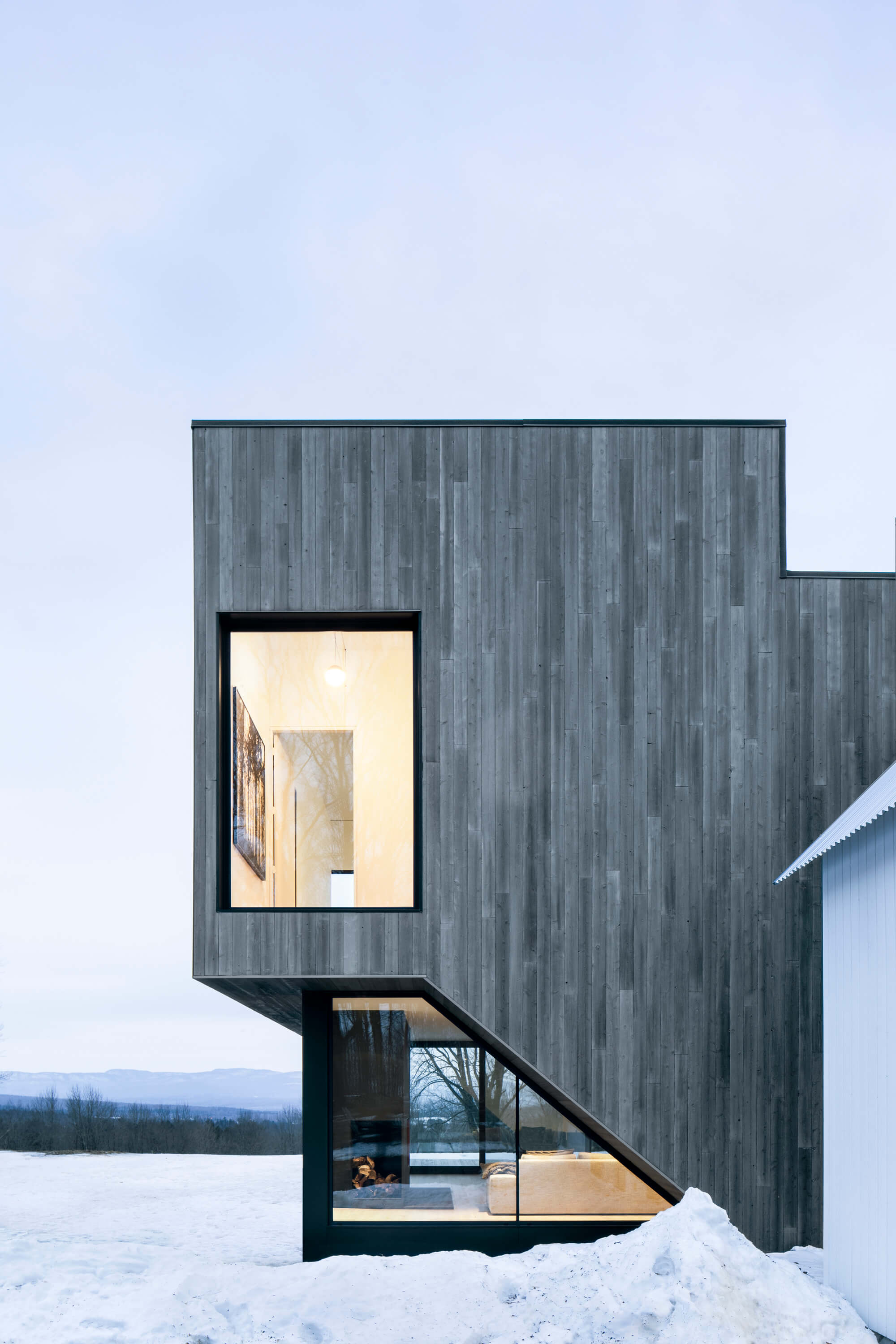 Read More: