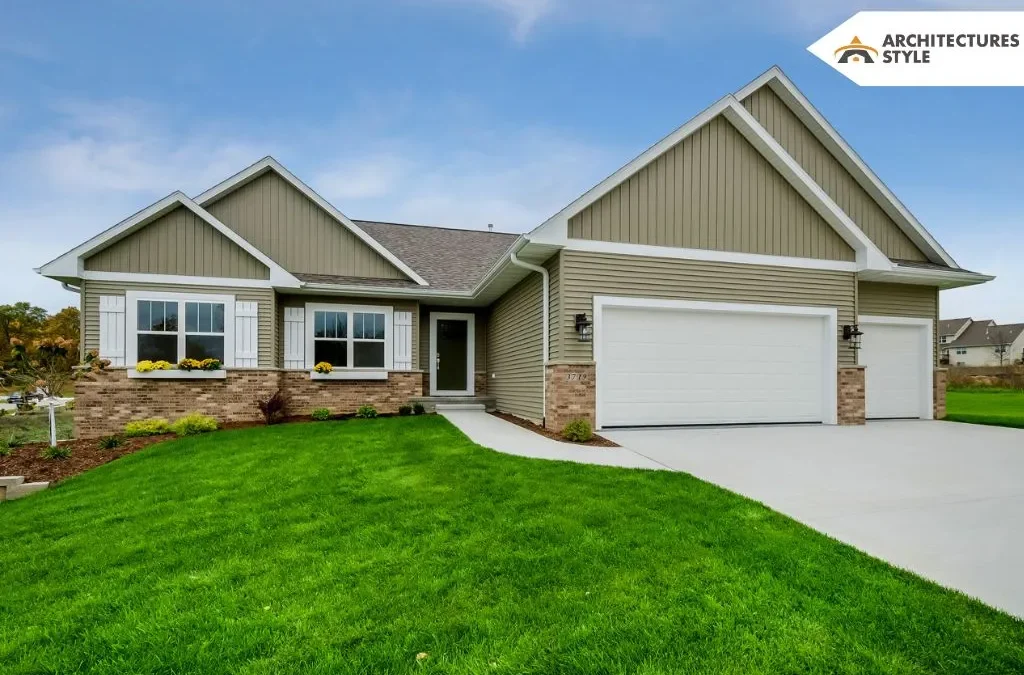 Our house is a place which is very close to our heart. It is the place where we spend most of the time of our life and so it has to be designed and constructed in the best manner. The design and interior beauty of our house should be such that it should motivate us in every aspect and provide us peace, positive energy, and relaxation at all times. So here are some of the one-floor houses shown to you.

Its plan should be designed with the help of the best architect who can help us place the bedrooms, bathrooms, kitchen, living room and other parts of the house appropriately with proper spacing and orientation. After the plan gets ready, we need to consult a good builder who can build our house perfectly on time.

Then comes the role of an interior designer who will help us to elegantly design the complete house and make it look as beautiful and attractive as they can.

Are you currently looking to build a new house? Then, let us congratulate you first as you have taken a good decision. You can build a one-story house or a multi-story as per your requirements. If you have a big family then a multi-story house will work for you as you can have a separate area for your family members on each story that provides privacy.

If your family is not that big then a one-story house will suffice your needs. You can cover your bedrooms, living room, kitchen, bathrooms, balcony area and other parts on a single story completely so you don't need to worry about it.

You can plan the architecture of your single story house depending on the square foot space you have for your house.

We will show you some of the good one-floor house plans that are preferred by people currently and then you can figure out that what kind of plan will work best as per space you have to build your house and also keeping in mind your specific needs.

Let us have a look at the floor plans now.
1. Rectangular Floor Plan
A rectangular plan is the most common and most of the houses have it these days. When you have a top view of the house, you will see a complete rectangle. All your house segments like your bedrooms, living room, kitchen, garage, study room, bathrooms, garden area, and any other requirement can be covered in the rectangular-shaped floor plan.
You might need to compromise on some parts of your house depending on the area that you are having. If your house area is big enough then your architect will easily fit everything that you want to have and if it is small then you can let go of those parts which are least important.
2. L-shaped Plan
The l-shaped plan is another common floor plan that is seen in most houses. The turn in the house can be on the left side or the right side depending on the house area that you are having.
In an L-shaped plan, you can have a living room in the entrance of the house, then the kitchen and then a series of bedrooms either on the left side or right side.
3. T-shaped Plan
The t-shaped plan is similar to the L-shaped plan, just the difference is that you will be having rooms or other stuff on both sides, left and right.
You can have a walk-way at the beginning of the house, then a living room at the middle portion of T, and bedrooms and kitchen on both left and right sides. Having a top view of your house will give a perfect T-shape.
4. Square-shaped Plan
The square-shaped plan will also work well for your house. Whatever the size is, you can include all the house components over here.
5. Customized plan
It is not mandatory to have any particular shape for your house plan, you can have any customized plan of any irregular shape as well. The shape doesn't matter until you have proper orientation and planned structure of your house components.
If you are going to have a house in a hilly area or somewhere else where there is not a flat land then probably you will be having an irregular house plan; you can choose and settle the house components at the desired place as per your wish.
Consult an Architect
It is really important to consult an architect for getting your one-floor house plan ready. They have the expertise of doing this and so they will be the best person to let you know that which house component should go where.
You can sit with them and provide your suggestions that you want to change the location of your bedroom from this corner to that corner or anything similar and take their advice at every step of preparing the floor plan.
Let them know what all components you want to cover in your dream house and they will come out with the best plan feasible. Check out the floor plan with your family as it is very important to know everyone's opinion and make sure they like it and are satisfied with it.
After you confirm the plan from your end, let your architect know about this and then it is time to start the work on construction.
Elegant Exterior Design
Make sure that you give proper attention to the outside design as well. The façade of your house is the first thing that your guests are going to see so you have to make it elegant for sure. You can have a wooden touch, metal, stone, concrete, or glass for the façade and it will look amazing.
Conclusion:
So, it was all about the one-story house plans. Brainstorm for a few days, take a pencil and a paper and draw a rough sketch to know what kind of dream house you want to have and take robust steps immediately to get it to build!
Continue Reading: