It is rightly said that the presence of an attractive and cozy bed within your home contributes to a sense of comfort. Considering the substantial amount of time you dedicate to your bedroom, the choice of bed design plays a vital role. Although you possess the liberty to personalize your bedroom in alignment with your tastes, the choice of an appropriate bed design holds immense importance.
Making the right decision in this regard is paramount, as it's a choice you'd certainly want to make without any mistakes.
One prevalent mistake people make when choosing their beds is prioritizing aesthetics over comfort. Opting for a visually appealing bed that looks great on Instagram or a charming cottage-style bed popular on Pinterest is not a bad idea, but it shouldn't come at the cost of your comfort.
Nowadays, with the availability of modern design options, you can prioritize your health without compromising the bedroom design of your house.
Read our article to learn ways to choose the perfect bed design for your bedroom to strike the perfect balance between elegance and comfort.
Things to Consider Before Choosing a Bed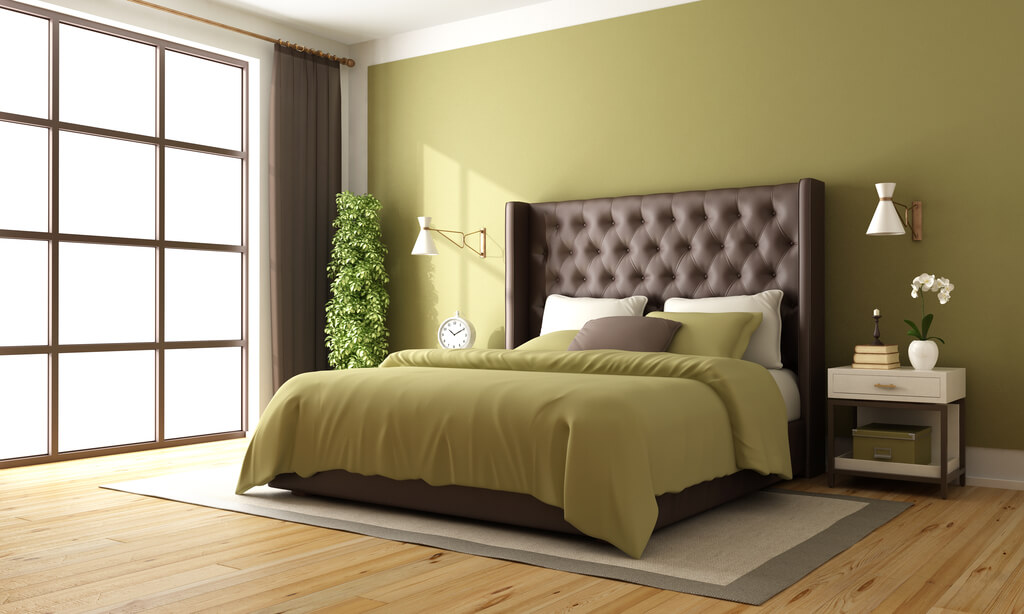 Instead of splurging your hard-earned money on random bed designs, take a moment to identify your needs and personal style. Before you scroll through pages of different websites and get overwhelmed by conflicting choices, consider the following things:
Space Utilization
Evaluate the size of your bedroom and the space available for the bed. Measure the dimensions accurately to avoid overcrowding.
Sleeping Habits
Take a look at your sleeping patterns. Whether you tend to sprawl or prefer a cozier setting, this will guide you in selecting the right bed size and style that complements your comfort needs.
Storage Requirements
If you struggle with bedroom organization, consider beds with built-in storage solutions to maximize space efficiency.
Mobility and Flexibility
Are you someone who frequently rearranges furniture or moves houses? Opting for a bed design that is flexible and mobile can be a wise choice.
Exploring Bed Design Styles
Beautiful Wooden Bed
A beautiful wooden bed exemplifies timeless elegance and natural charm. Crafted from various types of wood, such as oak, mahogany, timber, or walnut, these beds showcase the inherent beauty of the wood's grain patterns and textures.
The design often features a sturdy frame with intricately carved details on the headboard and footboard. With their warm and inviting aesthetics, beautiful wooden beds can seamlessly blend into both traditional and contemporary interior styles. These beds offer durability and longevity, making them a worthwhile investment that can last for generations with proper care.
Cottage-Style Bed
The cottage-style bed is reminiscent of quaint countryside homes and cottages. Typically crafted from reclaimed wood, these beds often showcase a distressed finish or subtle paintwork that imparts a weathered and vintage look.
The headboards of cottage-style beds often feature a combination of vertical and horizontal slats or paneling. The cottage-style bed design complements shabby-chic, farmhouse, and country-inspired decor themes.
Sofa Cum Bed
The sofa bed, also known as a convertible bed, is a versatile and space-saving furniture solution for compact living spaces or guest rooms. This innovative design serves a dual purpose, functioning as a comfortable sofa during the day and transforming into a bed at night. The sofa bed typically features a foldable or retractable mechanism that allows it to convert easily.
Beds That Go with Your Interior
While the bed design is undoubtedly a focal point, achieving a harmonious bedroom decor with other elements is essential. Consider the following tips to create a cohesive and visually pleasing space:
Color Scheme
Coordinate the bed design with your bedroom's color palette. Opt for complementary or contrasting colors, depending on your desired ambiance.
Material Selection
Choose bed materials that resonate with the overall decor theme. From the warmth of wood to the sleekness of metal to the opulence of upholstered fabrics, select materials that align with your style.
Bedding and Accessories
After you've chosen the bed that matches your taste, the subsequent phase involves discovering the ideal mattress for a restful night's sleep. Dedicate ample time to examine different choices while you shop, ensuring that your decision is well-informed and aligned with your preferences.
Enhance the bed's aesthetics with luxurious bedding and accessories. Throw in some decorative pillows, cushions, or a cozy duvet to add layers of comfort and sophistication.
If possible, test the bed in furniture stores to ensure it aligns with your comfort preferences.
Conclusion
Beds play an important part in your bedroom, so choosing the right one is important. When choosing a bed, consider your bedroom space, sleeping habits, the design of the bed, as well as accessories and you will be able to pick one that fits your needs and preferences.
In case you missed it!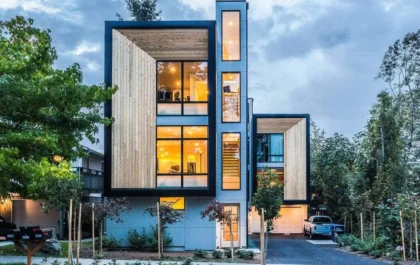 27+ Stylish & Modern Townhouse Designs for Urban Living.
The townhouse's first impression is normally too small, too compact, too narrower, and the list is endless. Well, let us…