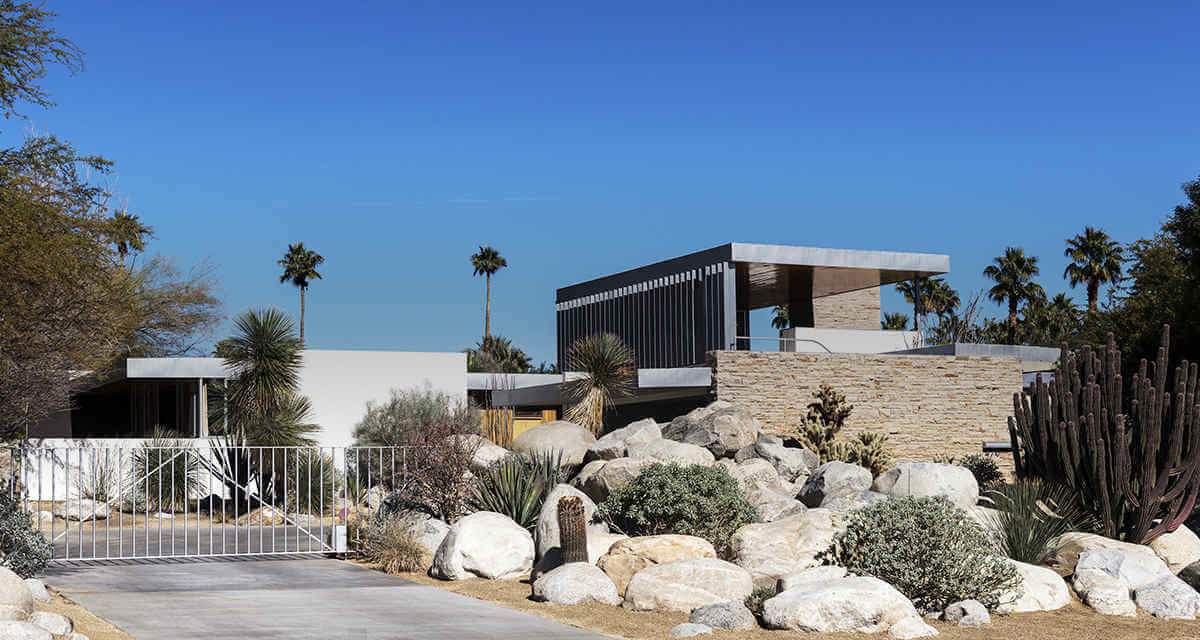 See Classical Architecture Building Around The World  
archistyladmin ,

Updated on 20th September, 2021
5 min

read
6371
If we would look around we would get to know about so many different architectural buildings. When we say architectural buildings we literally mean those buildings of old days. That has a history associate with it. Even if not history then also old architectural designs could be seen through those buildings. Which is a great thing for sure. Now if you are not into vintage houses that much then you may move to classical architecture.
Which literally means the architectural buildings that were a classic hit of that time but now as time is passing by so people are not into that much of classical buildings rather people are more into modern classical architecture buildings which possess the beauty as well as look of the classical architecture and at the same time these building have advanced technological touch into it.
These houses would literally have everything that a modern house requires but at the same time they look classical and moreover, these houses are so beautiful so for the coming generation these houses would be the classic architecture of this generation which feels exciting isn't it?
Fortunately, there are so many such buildings construct in recent times which would make you inspired to make your house look something like that. If you are wondering about some of the best modern classical architecture buildings of the present-day then here are some of them listed below that you can check out and at the same time you can also try following the design for your home:
Glasshouse:
This house has been created by the very talented architecture Philips Johnson and so this house is also known by the name of Johnson house but it famous by the name of glasshouse and you might already guess the reason behind the popularity of this house and yes you guessed it right, it is because of the glass architecture of this house and this house is entirely covered with huge glass walls with the iron framing. The house has been created in between the woods of Connecticut so the privacy was not at all a problem but of course, if you want it to be in a city then you would have to get huge walls or curtains around the house so that your privacy could be intact. The house is made up of superior quality glass so it is quite safe and sturdy as well and it took about 19 hectares to get constructed which seems to be a huge area.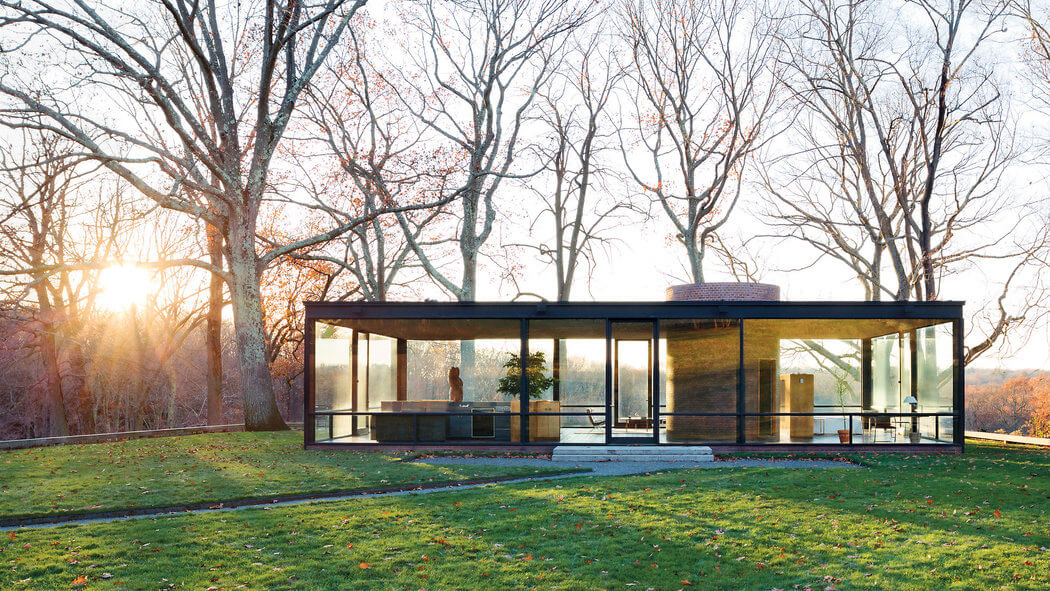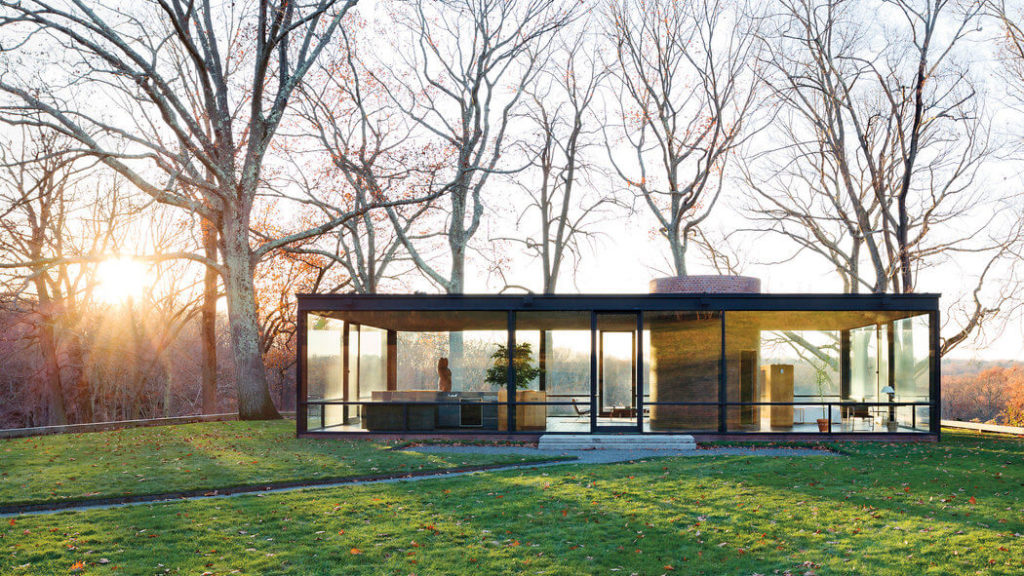 Source: nytimes.com
Farnsworth house:
This is again another classic house of this generation. This turned out to be so gorgeous as well as smart. That you would simply fall in love with this building at the very first sight. This house was constructed in the year 1945. By the end of the year 1951 this house construction was all done. This definitely turned out to be a beautiful house which is unique to see.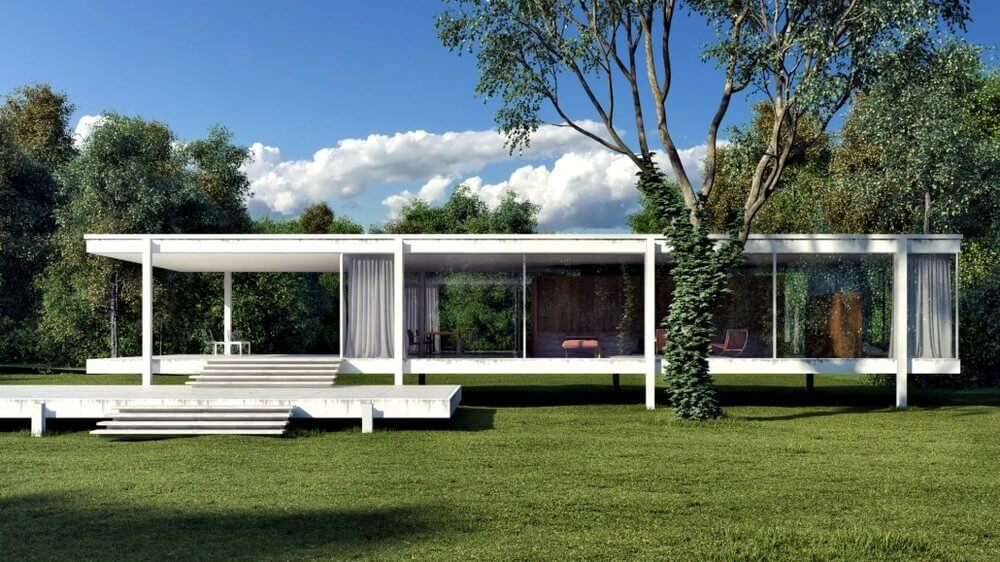 Source: christinevieira.com
If you are into modern yet classical unique buildings then this is the one you would love. The best thing about this house is that Ludwig Mies van der Rohe kept the overall design of this building so simple. That anyone can actually copy or at least get their home to inspire by this one. Which is a great thing.
This house is constructed in the USA and it took about 3 hectares to get constructed properly. There is greenery around the house which has to be the best thing for sure. This white building is a single-story one that feels like a dream. The fact that it is entirely make up of woods makes the house even classier. As well as beautiful which is a great thing for sure.
Kaufmann house:
This is a luxurious villa which came into being in 1946 and this house seems so stunning that it can give competition to many modern houses of the present generation and it can be said that the idea behind such design was beyond anything. The credit of such a beautiful villa goes to the very talented Richard Neutra. Who not only designed this house but at the same time turned. This house to a classical hit of the 90s.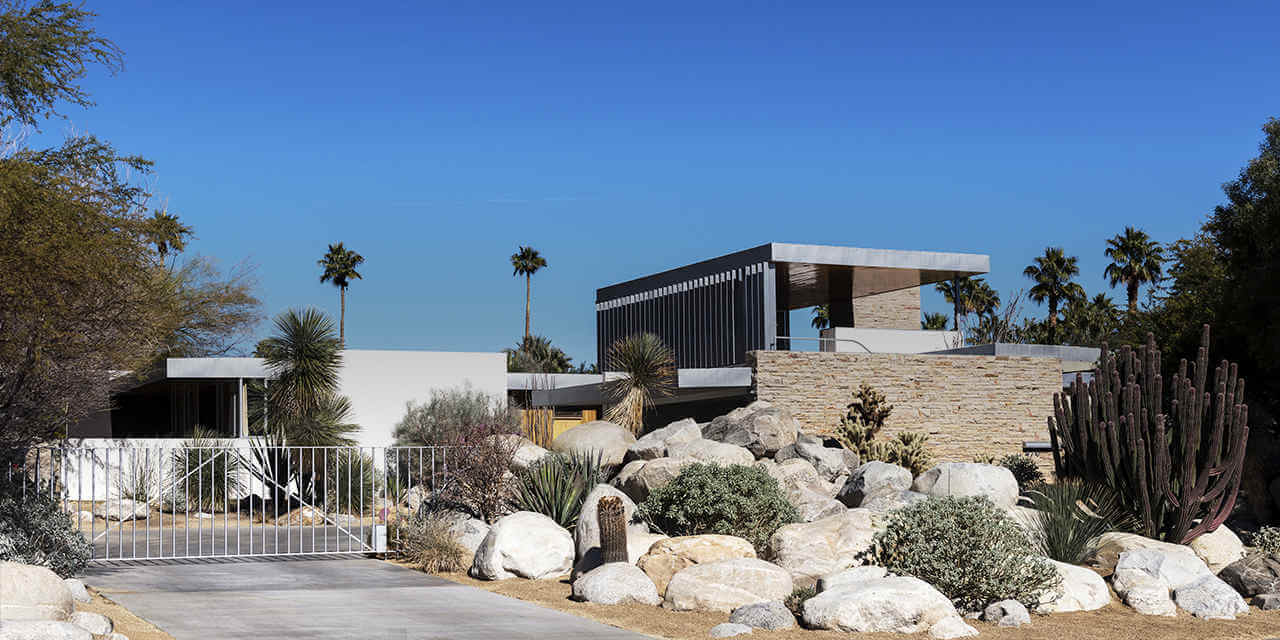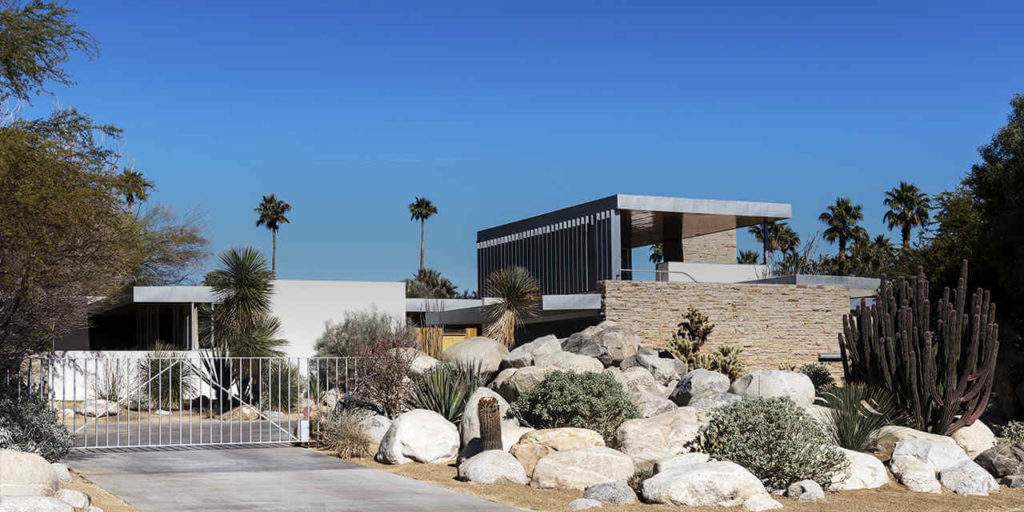 Source: visitcalifornia.com
This is a huge house rather than a bungalow which has a swimming pool of its own. It is a great thing and those this concept is common in this generation but back then it was rare. This house is basically constructed in California. Which comes under the United States of America and you would be amaze to know. That this building has been listed among the best international building design. Which is a great thing for sure. This house seems to be a double-story building. Which is, of course, spacious enough for a big family.
Eames house:
This house is a classic hit of the 2000s and now it has been turning into a museum. This is again a big hit and this house is exactly located at Pacific Palisades. That comes under Los Angeles. There since 1949 and it was a residential house of the couple Ray. As well as Charles Eames and later they converted the house into their studio. Which is now famous as a museum and if you would see it then you would find that this is kind of a simple architecture. This simplicity made it look so beautiful. This house has literally taken about 5,666 square meters.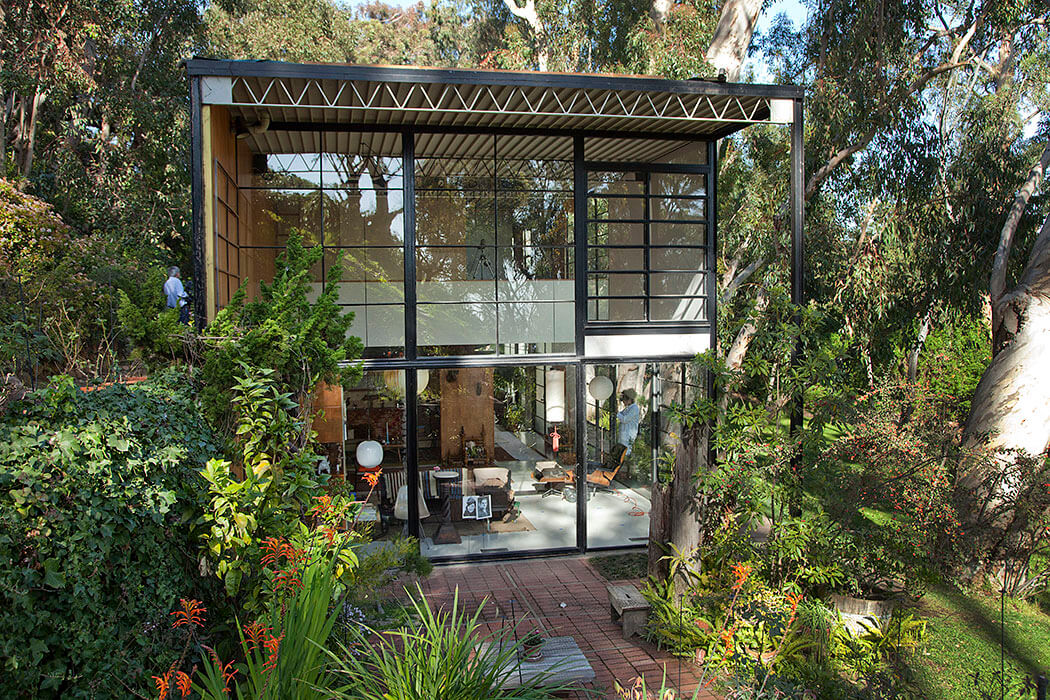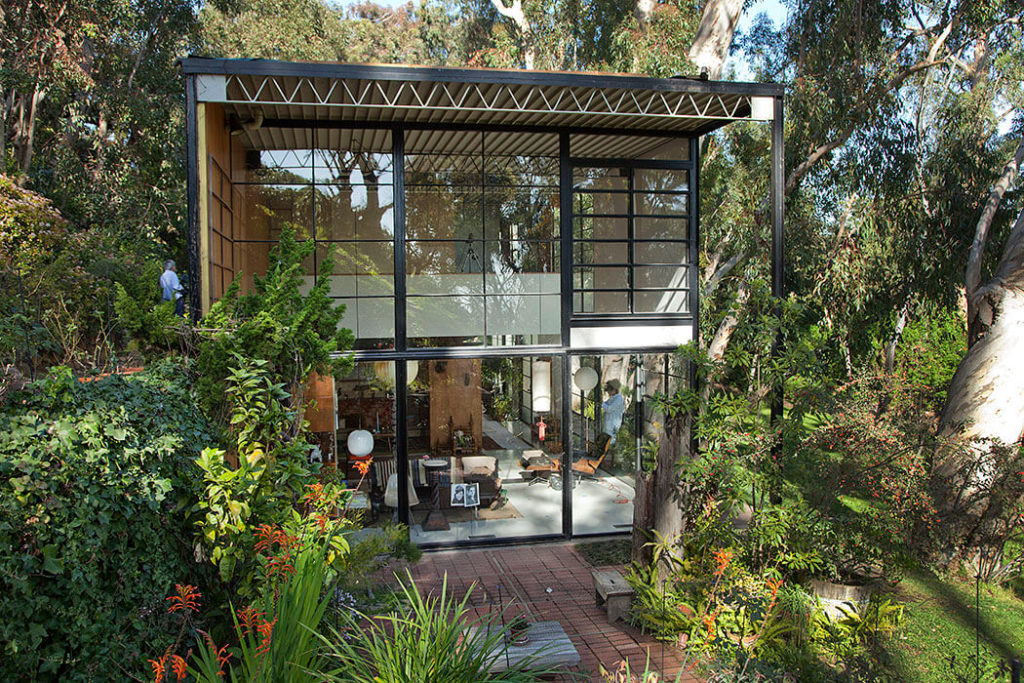 Source: getty.edu
These were some of the best modern classical architecture buildings around the world though there are so many other such buildings as well and to know about more such things you can browse through architecturesstyle.
Related posts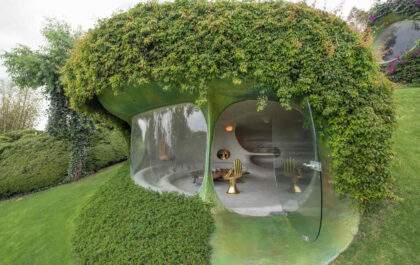 Javier Senosiain's Organic House: A Unique Architectural Wonder 
Project Credits: Project name: Organic House Architecture firm: Javier Senosiain Location: Acueducto Morelia 26, Vista del Valle, 53296, Naucalpan de…