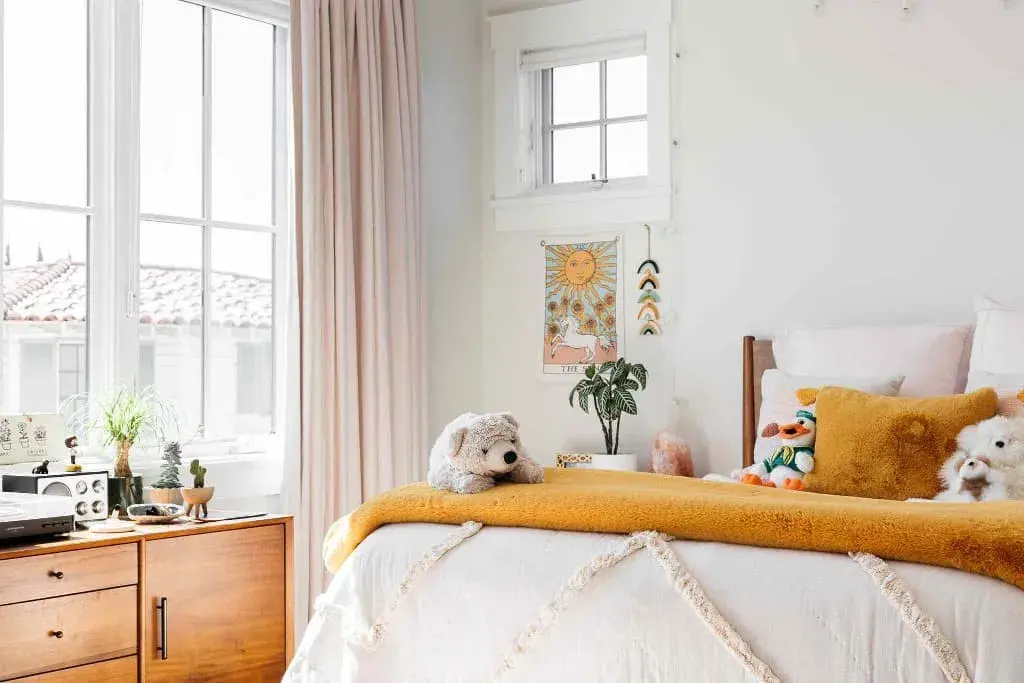 When children grow into their teenage years, it is normal for them to want to revamp their bedrooms. Often the more childish elements of décor no longer interest them, and they will want to start showing their individuality and maturity in the decoration of their rooms. For teen girls, this could mean a significant overhaul of their bedroom to suit their more grown-up preferences.
There are a lot of things you can do to change the aesthetic of your daughter's bedroom.
Whether you're designing a new home from scratch or renovating an existing property, there is a lot to consider. Naturally, you'll need to work with her to find the décor changes that will best reflect her personality. It is vital to give your children the opportunity to express themselves and their individuality as they get older, and there are options that can suit all budgets.
Use Vertical Space for Storage
Source: hearstapps.com
Storage can always be tricky in a family home, and as your daughter gets older, she will start acquiring more things of her own. Providing extra storage in her bedroom can be a great way to keep her room – and the wider house – from getting cluttered.
Vertical space is often under-utilized, so this can be a great option to help her keep her room tidy. You could include plenty of shelving, hooks on the wall, and stackable storage containers to help her keep her room neat and organized.
Work with Her to Choose a Theme and Colour Scheme
Source: pinimg.com
Anything you do to the décor of your child's room should be done with their consultation. Naturally, there may be limits you have to impose on what they can choose, but ideally, you should let them have as much control over the redecoration as possible.
The colour scheme and theme can be crucial for the overall aesthetic, so you should work with your daughter to decide on the right options. It is best to order a wide range of paint swatches to help you and your daughter determine which colours to use.
Invest in Wall Decals and Posters
Source: thespruce.com
Posters, artwork, wall decals, and more can all help your daughter put her stamp on the room. This can be one of the most fun parts of a room redecoration, as your daughter gets to choose all the finishing touches for the space.
An excellent place to start could be with posters of favorite actors, musicians, and characters. She might also enjoy more generic wall decorations that add to the overall aesthetic and theme.
Hire a Professional Painter
Source: ohmeohmyblog.com
Giving a bedroom a fresh coat of paint can be the perfect way to revitalize the space instantly. Painting a whole room might be harder than you think, requiring the correct technique to get it right. It could be beneficial to hire a professional painter to ensure the job is done right. You can find quality local painters and decorators for your teen daughter's bedroom using MyBuilder's handy search engine.
Build Bespoke Furniture for Awkward Room Shapes
Source: wp.com
If your daughter's room has slanting ceilings or a stair bulkhead, you might need to get creative with furniture. Oddly shaped rooms can make it hard to maximize the space available, so it could help to have bespoke furniture built to make the most of the area available. You could consider specially designed slanting wardrobes for slanted ceilings or a bed that covers over a stair bulkhead.
Put Up a Corkboard
Source: futurecdn.net
A corkboard can be a great addition to a teen girl's room. She can display different things on the corkboard and switch things up easily as her mood changes. A corkboard can also be a great way to help your daughter with her organization skills so that she can pin up letters and reminders of upcoming events.
She could also use it to organize her homework deadlines and study schedule. Look for a sturdy, good-sized corkboard that will fit all of the things she might want to add to it.
Use Mirrors to Maximise Natural Light
Source: thespruce.com
For smaller or darker rooms, mirrors can be an invaluable tool. They are beneficial not just for getting ready but can reflect the natural light in a room and make a darker space feel light and airy. In addition, mirrors can give smaller rooms the appearance of being larger, which is perfect for any child with a small or box room.
Also Read: 6 Ways to Bring Your Sofa Back to Life: Best Tips to Know
Buy New Sheets for the Bed
Source: wp.com
As your daughter gets older, she'll likely want to put away more childish-themed bedding in favor of more mature and fashionable options. You could consider taking a trip to a local home store to look at the bedding options available.
It is a good idea to invest in all-new bedding for your daughter's room, including two or three sets of sheets, blankets, and throw pillows to help make her new room extra cozy.
Conclusion
Redecorating a teen girl's bedroom can be a great bonding experience. As kids enter their teenage years, it is normal that they begin to express their personality more. By working with them to help create their perfect teenage bedroom, you can show them you care about the person they're growing up to be and that their well-being is your priority.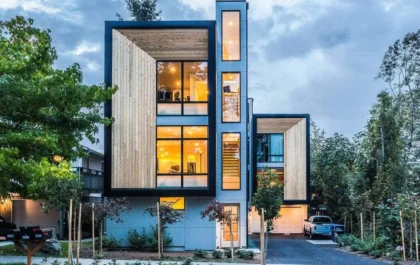 27+ Stylish & Modern Townhouse Designs for Urban Living.
The townhouse's first impression is normally too small, too compact, too narrower, and the list is endless. Well, let us…