Project Details:
Name: Mango Teen Store

Location: Barcelona, Spain

Typology: Retail interiors

Designers: Masquespacio

Area: 120 sq m

Year of completion: 2022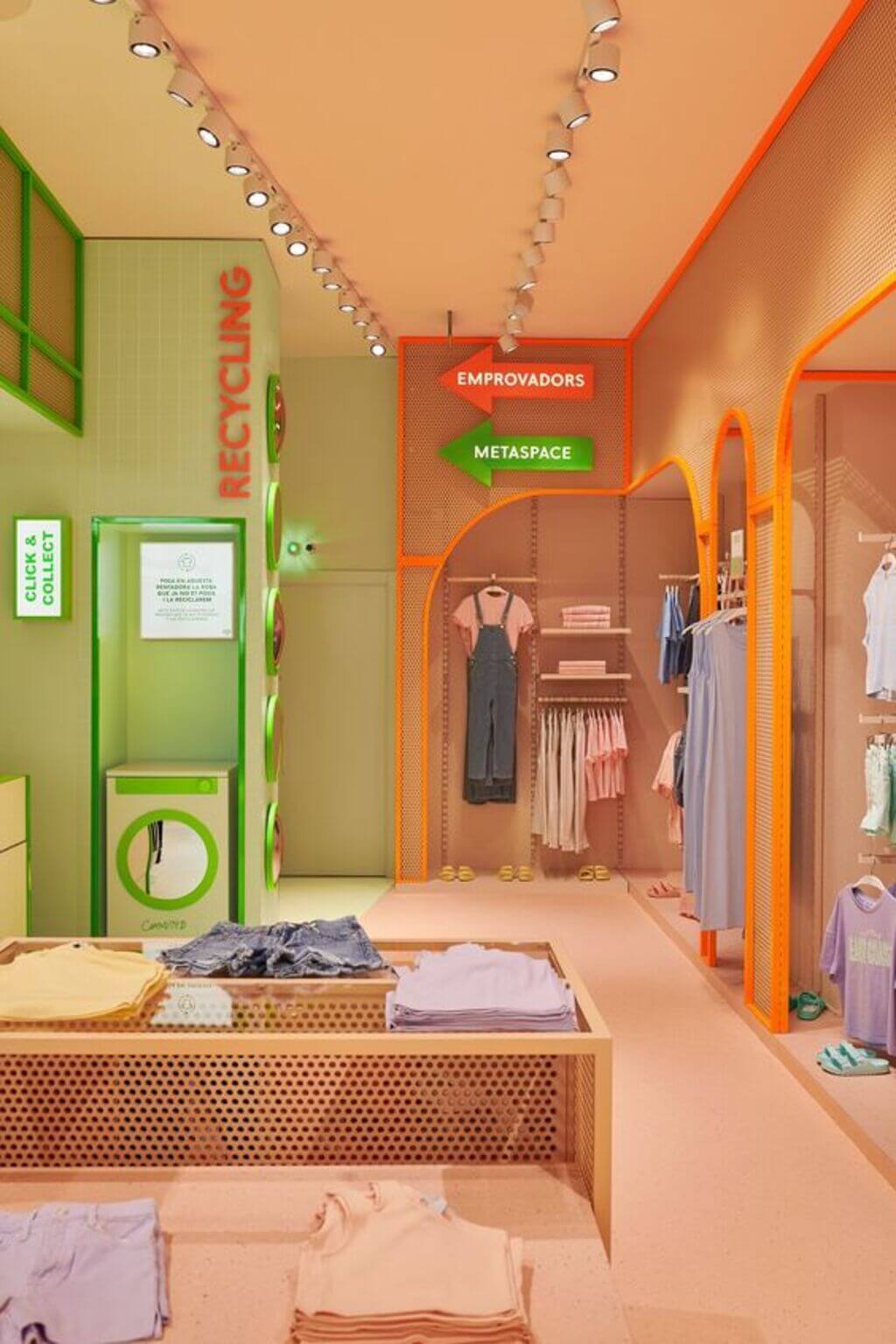 Retail design is often used as a tool to market and impact the customer experience. The latest retail space design for the clothing brand, Mango Teen in Barcelona generates a surreal ambiance. The design attempts to depict the lifestyle of the brand's teenage clientele. It may be described as a vibrant space with a metaverse twist.
Masquespacio, the design consultancy firm created a perfect blend of surrealism and glamour. The space is packed with exhibits that encourage viewers to use their imaginations by having things perform surprise tasks. The creative, interactive features may make the products more enticing and unique.
Design Brief and Response to Site: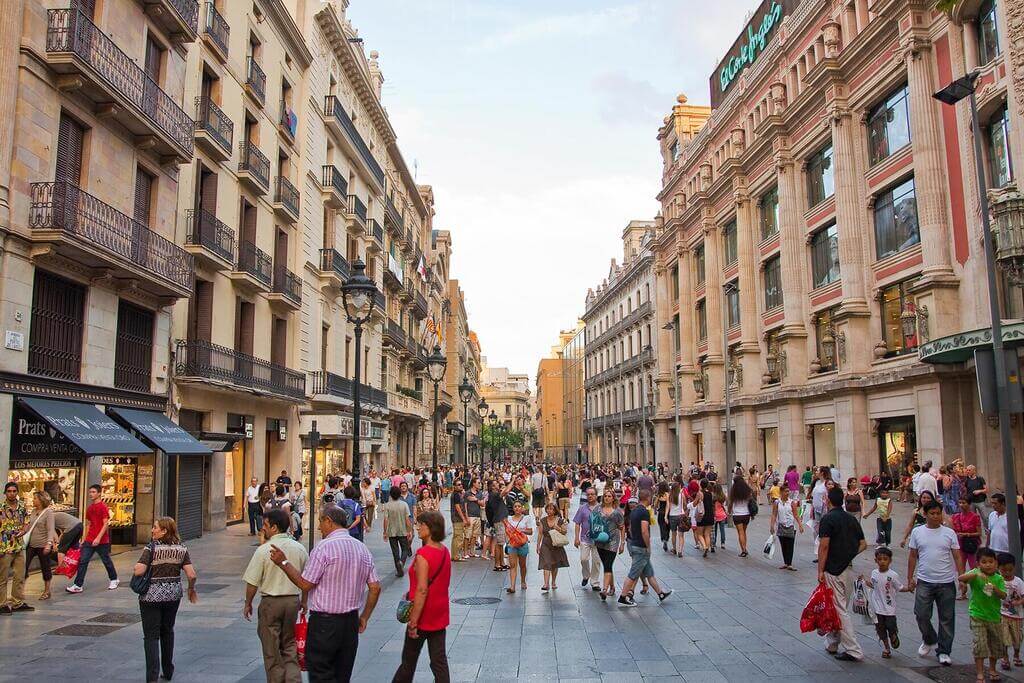 Barcelona can suit a variety of shopping preferences and age groups. The city is a perfect tourist destination catering to shoppers on retail therapy and others who prefer to buy simple and affordable products. The Mango Teen brand opted to create a brick-and-mortar store in Barcelona's Westfield La Maquinista shopping centre after exploring the Mango Teen store concept pop-up stores in Seville, Madrid, and Barcelona.
The designers studied Mango Teen's clients to find a method to interact with their interests and establish a new architectural identity with the electric city. The design brief specified that the store should have a good degree of immersive and engaging appeal.
Architecture
Mango Teen is designed as a realm of fantasies, with its many views and whimsical elements. The store is defined by brilliant colour tones and dramatic curves. It has a dreamlike ambience with an unusual juxtaposition of analogue elements, such as a swimming pool, mid-century hotel lobby, and washing machine. Each of these characters has taken on new meanings within the store, where references to a metaverse world interconnect the past and the present.
The 120-square-meter boutique is adorned in mint green and bright orange and has been particularly curated for children aged 11 to 13. Masquespacio, the design studio, imagined the interior as a metaverse-inspired dream world, equipped with tunnel arrangements and metal frame archways. The designers incorporated graphic forms to highlight product displays and a colour palette for the interiors.
Highlight Design Elements:
The design sought to contrast the traditional shapes used for the various exhibit features, such as the cabinets and racks, by creating a mix of linear and organic forms that seeks to be universal. Right at the entry tunnel transports us back to that whimsical dream you experienced, to a future where classic elements from the past are deemed innovative for coming generations. The strip lighting guides the customers within the store.
On the store floor, shelving displays have tiled floors and metal step ladders. All of the odd components have distinct purposes. For example, the swimming pool serves as a display island and the hotel reception themed cashier/pick-up desk. Another quirky feature is that a washing machine serves as a recycling station where customers can drop off unwanted garments.
The Mango Teen store's changing rooms are where the metaverse is truly present. New age teenagers interact with the digital world through Tik Tok and Instagram. These trial rooms are also equipped with selfie points, tastefully curated in the vibrant decor. Children are welcomed into a game of holograms that distorts their world as reflecting walls and art-deco-inspired mirrors take control of the experience.
The Eclectric Material Palette:
Matte surfaces are used in conjunction with reflective surfaces to create a dynamic conversation. These two types of finish typologies have been used for the application of colour. An interesting mix that adds a beautiful touch to the modern digital world is created by having the traditional matte surface on one side and a reflecting tint on the opposite side.
About the Firm: Masquespacio
Masquespacio is a multi-award-winning design company headquartered in Valencia, Spain. Ana Milena Hernández Palacios and Christophe Penasse founded the firm in 2010. They have a diversified portfolio of domestic and international projects. The Spanish edition of The New York Times' T Magazine named them 'Interior Designers of the Year' in 2019. Masquespaci was recognised as the 'Young Talent of the Year' by Elle Decoration International Magazine in 2020.
The unique aesthetic of the Mango Teen shop is created by Ana Milena Hernández Palacios and Christophe Penasse. Ana Milena Hernández, the company's founder and creative director, is enthusiastic about design and everything associated with lifestyle design.
As a marketer and co-founder of Masquespacio, Christophe Penasse places a premium on each brand's identity and authenticity. They like taking on new projects and diving headfirst into each new design with passion and enthusiasm. In each project, the designers aim for authenticity, working closely with their customers to create a one-of-a-kind experience for the consumer reflecting the context.
Masquespacio is launching Mas Creations, a brand through which the design firm intends to convey its unique vision by emphasizing spaces, products, and furniture items. Mas Creations' goal was to acquire a handcrafted product made by them or by local artisans, rather than merely a decorative artifact. Unique designs that do not intend to be sold in bulk, but rather a genuine product that displays their journey as designers and their signature style and evolution.
Mango Teen Store is an Art-deco Wonderland with a Metaverse Twist!
Masquespacio's design seeks to generate a unique brand presence as the very first Mango Teen shop to launch in Barcelona. Visions are made a reality in this place by design features that play with your imagination and inspire the user to engage with the items around them, bringing the virtual (Metaverse) world to life. One may interpret the design as a juxtaposition of vintage and metaverse worlds.
Discover More :