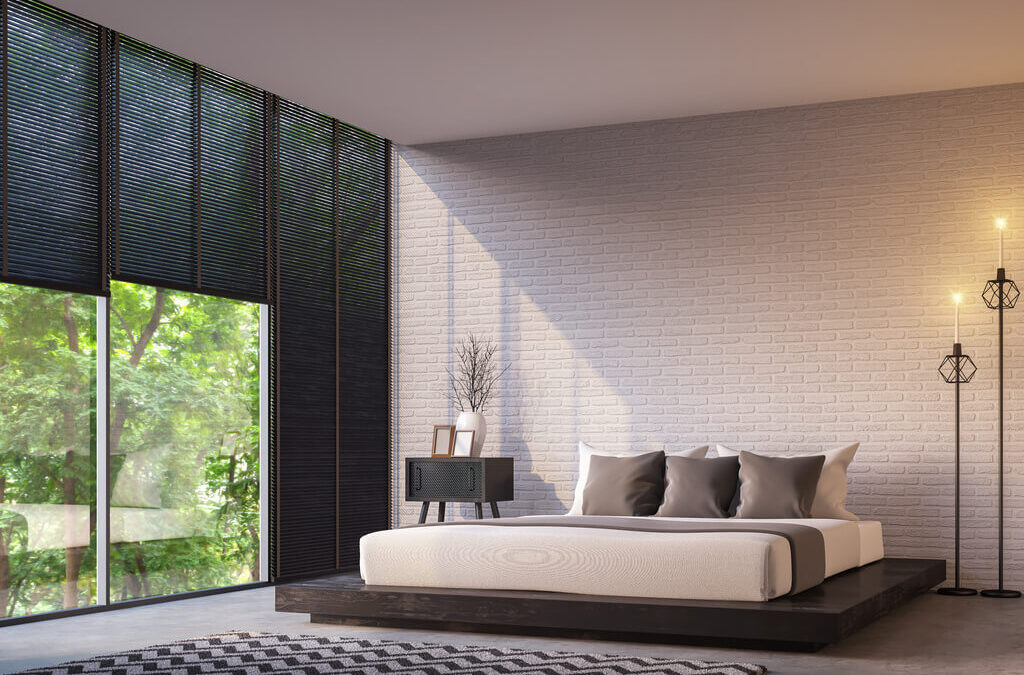 Window blinds treatments can make or break the look of a room because they need to go with your home's overall theme or décor style.
It can be tricky because there are so many designs and material variations of blinds; the certainty that you'll make the appropriate choice the first time isn't guaranteed. But it doesn't have to be complicated. You'll learn what kind of blinds will fit perfectly for your home design and interiors in this feature.
How to Choose Window Blinds for Your Home Style
Source: shgcdn.com
What window blinds can you use that'll blend well with your living space's aesthetic and feel? Continue reading to learn more.
Traditional Home
You can use neutral shades and patterns of roman shades, custom blinds, Venetian blinds, or plantation shutters that can add a charming and elegant touch to your home. Roman shades are classic blinds that are known as soft fabric window covers. You can lower and raise their blinds with a cord mechanism via the rings attached to the fabric's back.
Modern Contemporary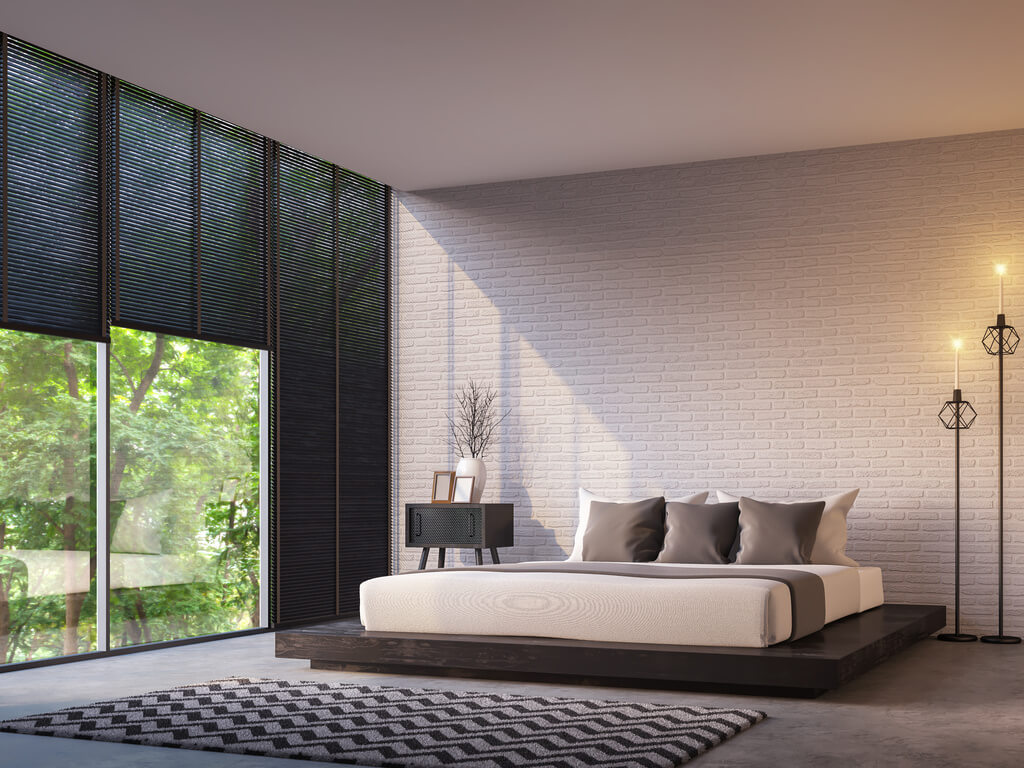 Source: twimg.com
You can't go wrong with roller blinds for contemporary houses. They're the type of blinds you'd want in a modern environment. Its fabric is wrapped around a casing and adjustable by a pull cord attached to the blind's bottom.
Using roller blinds would look great in skylight windows. Roller blinds come in different sizes and colors to match the home's interior. They're easily customizable to fit windows and patio doors as well.
Tiny Home
A tiny house is a mobile dwelling with a floor area measuring 400sqft or less. It's built to look like a mobile home with a minimalist design. The goal of tiny home builders is to create smart ways to utilize a small space's functionality and efficiency. Little house windows need blinds like Venetian and motorized models for protection.
Country-French Style
One of the most popular home styles in the country is the country-French theme style. Country-French houses are made of brick or stucco with sturdy sidings and a timeless atmosphere. These homes will also have balconies and French doors.
You can install faux wood blinds on the windows instead of natural wood to avoid fading and warping. Faux wood also doesn't attract heat. Add-on or integrated blinds will work with French doors to protect the glass from dust.
Considerations for Choosing Blinds for Each Room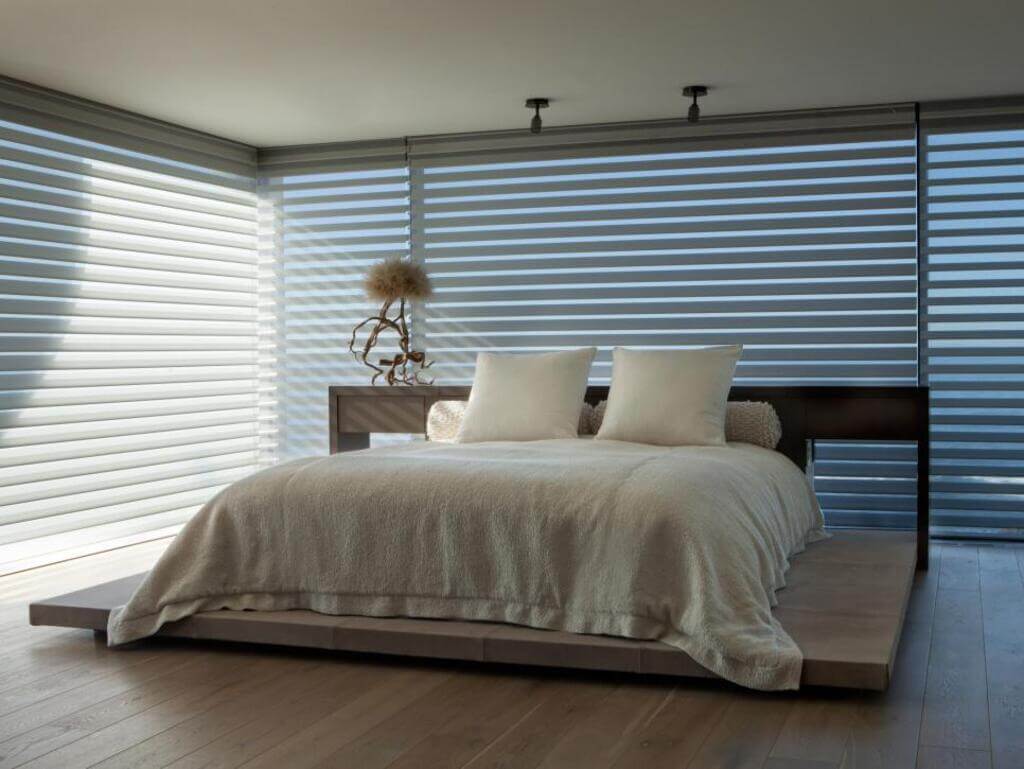 Source: essexapartmenthomes.com
To choose the perfect blinds for your home's rooms, you need to keep in mind the following:
Size Of The Window
A home can have varying sizes and styles of windows depending on the type of the home and where they're positioned.
Will you have a hall window? Do you have a sliding glass window leading to a patio or deck from the dining room? The blinds you need must be easy to adjust to and should fit the size of the window.
You can get custom blinds that are budget-friendly and safe for children and pets. Some shops will help you get the right-sized blinds or other window treatment types for which room or hallway you want to place them in.
Humidity And Sunlight
If your address experiences a high humidity level, it's essential to select blinds that can bear the moisture. In this case, purchase blinds made of metal or faux wood. These blinds will also suit bathrooms and kitchens that retain moisture more than any other room.
Window blind types that can withstand the heat outdoors are advisable. Homeowners with windows getting more sunlight because of their position must pick the right long-lasting blinds for installation.
How They Control Light
Source: essexapartmenthomes.com
Before purchasing blinds, go through each room and note the direction of the windows. Note that windows facing the north will hardly receive direct sunlight. But the rest of the windows will have daylight and heat passing through, so they'll need coverings. The right blinds will help you control how much light the room needs and will help you identify what type of blinds you'll need to consider.
Color And Aesthetic
There are ways for blinds to blend into the room without choosing neutral colors. Go and match your blinds with the color of the wall. Lighter shades will also make a good alternative that brings a similar effect to the room.
Privacy
The kind of blinds you'll need will also depend on the proximity of the neighboring structures outside of your home. No doubt, like any homeowner that requires privacy, your blinds should be able to adjust to a setting that'll block the sides of the windows from the inside.
Conclusion
Window treatments such as blinds vary, and their design can help liven up your space or become another problem if they don't serve your needs. Fortunately, some blinds are customizable, and the shops you get them from can customize the size. You can get advice from sellers of blinds if you need more details on the subject.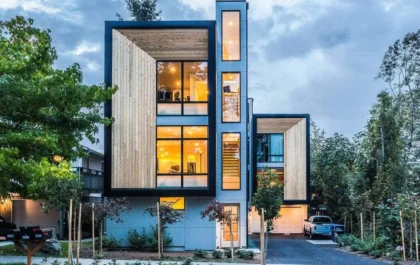 27+ Stylish & Modern Townhouse Designs for Urban Living.
The townhouse's first impression is normally too small, too compact, too narrower, and the list is endless. Well, let us…