Starting your new house design and building process can be exciting, but it can also be overwhelming at times. It should also be done very carefully to ensure you end up with a home that meets your needs and tastes and has all the features you desire. You might think you just need to focus on the architectural design itself.
Still, there are several key considerations that you should make early on in the process in order to ensure that you have the best possible outcome when the time comes to move in. This will be even more important if you plan on building your home in Auckland, New Zealand, with the help of design and build specialists. This article will discuss 8 things to consider when designing and building a new house.
1. Post-And-Beam
When you build a house from scratch, you need to decide what kind of foundation to build it. The glulam (glued laminated) beams are part of the Box™ standardised kit set of features.
They are the framework of a flexible building system, the structural skeleton that makes putting together the homes much quicker than the regular 'stick built' method.
2. Cross-Bracing
One of the most important aspects of building an addition to your home is making sure that it's strong enough to support.
X marks the spot for both structural integrity and an aesthetic that Box™ has become known for. They strengthen the frame to give a more incredible seismic performance.
3. Full-Height Glazing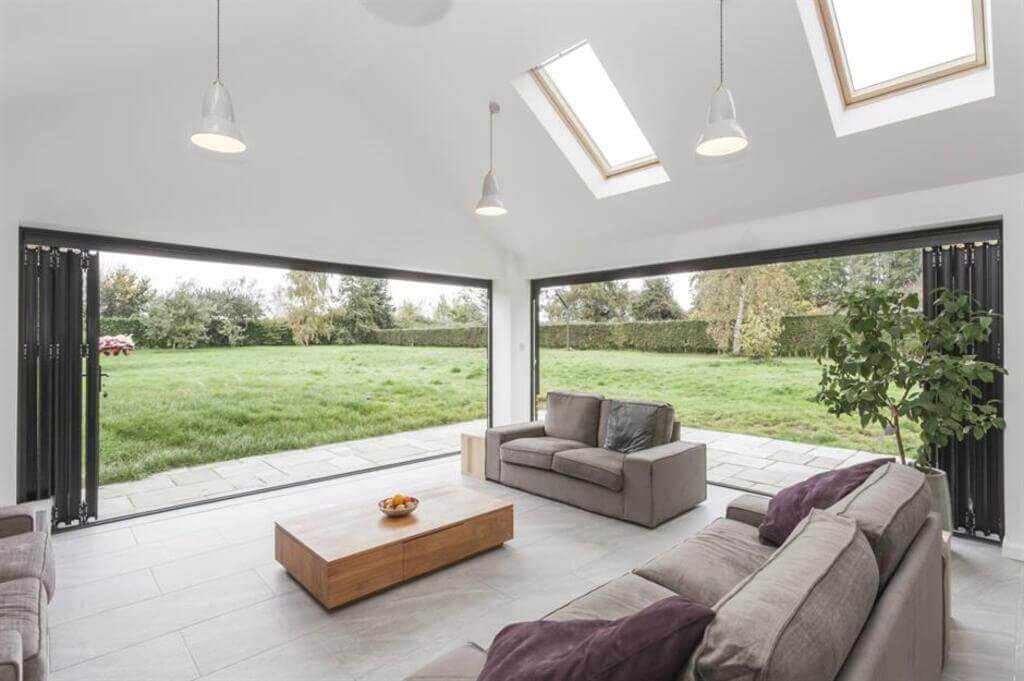 A floor-to-ceiling window can be one of the most striking and dramatic elements in any room. This allows a greater sense of spaciousness and lends an elegant-yet-contemporary look to our homes.
The glass panels create an illusion of lightness and openness, as if the walls themselves don't exist, creating a beautiful sense of space for any room.
4. Minimal Circulation
As residential architects, we believe that a smaller is better is a more eco-conscious way to design. We aim for no wasted space in the internal planning of our homes.
To make every centimetre count, you'll find no (or minimal) corridors and hallways. Step straight into the living room and rooms leading directly off one another.
5. Restricted Material and Detail Palette
Box™ houses look good, yet they don't cost anywhere near as much as bespoke designs. We keep costs down by selecting a few essential materials and keeping details refined. We believe in quality, not quantity.
Extraneous details such as unnecessary trims and mouldings can be avoided. Instead, we'll design structure, spaces and fittings to speak for themselves. Kitchen cabinets may feature routed handles, so there's no need to buy hardware.
6. Vertical and Horizontal Planning
Our modular design methods mean we work to a consistent grid which not only means less waste to landfill (since we use standard sizes of building materials) and allows the proportions of a home just to feel right.
For example, our ceilings have a 2.4-metre stud which is the standard sheet size for many products and the maximum height for many joinery profiles. In turn, allows us to have full-height windows and doors without extra cost and is efficient vertical planning. Our horizontal plan is worked in iterations of 1200mm – again for standard sizes and to maximise efficiency.
7. Built-In Furniture
From vanities to kitchen units to shelving, storage units, bench seats and bedheads – all of this comes as part and parcel of the design-and-build system.
It makes your life easier and provides an attractive addition to your home décor at the same time. We often design these fixtures from plywood. It makes economic sense and keeps the look consistent and contemporary.
8. Colourful Front Doors
There is no need for a welcome mat when you have a bold, bright front house door to greet guests. Like the defining X of the cross-bracing on many Box™ homes, these have become one of our trademarks.
Final Words
For us, the idea came from the Eichler houses built in California in the 50s and 60s. These were usually painted in natural shades of dark brown or green on their exterior to blend with the landscape but featured a pop of bold orange, red, or yellow on the front door as an accent.
Finding a reputable architect-builder isn't easy, but it's important. If your new home is going to be well built, you want someone who has years of experience in building high-quality houses. Look for references from past clients or check out online reviews to see what other people say about them before choosing your builder.
Discover More