As real estate is getting expensive day by day, people are turning sides to more affordable and small houses. Nowadays, these incredible tiny homes have set a new trend in the market. From adults to young ones, everybody is now thinking about living in these types of houses. Adults want a peaceful compact place, whereas young people are worry about their student loans and bills. So, these homes are the perfect solution for residence problems for every age group. Incredible tiny homes are a very interesting concept.

They have many benefits, such as fewer bills, low maintenance, and their prices are also meager. When you compare the living standards in a typical house to the small house, you will see many benefits. That's the main reason people are opting for these tiny homes. But here we're not talking about the simple small apartments in the city; we are talking about the ones which are situated at one of the best locations in the world.

Today we are going to tell you about the five most incredible tiny homes in the world that will surely steal your heart. And if you don't buy one, you can spend your weekend there. Some of them are also portable, so you can also park them anywhere.

So, take a look at the incredible tiny homes in the world. These houses will leave you amazed.
1. Macy Miller's house
Location:

Boise, Idaho

Architect:

Macy Miller

Size:

196 sq. Ft.
This owner of this beautiful house is Macy Miller, and she is also the architect of it. When she was tight on cash, she decide to build this house. She design and built this all by herself. She is enjoying living in this cute tiny home with her dog.
The house is about 196 square feet, which is place on the top of a flatbed trailer. You'll be amazed after knowing the overall costing to build this tiny house – just 11,500 dollars. Yes, this is the total construction cost. The only expensive component in this home is the composting toilet. It alone cost around $2000, because it rarely uses water.
Don't think that it only has basic living things; it has all the modern facilities such as radiant heat floors and green roofs. There is also an additional storage room where Macy stores all the extra things.
2. Minimalist Small House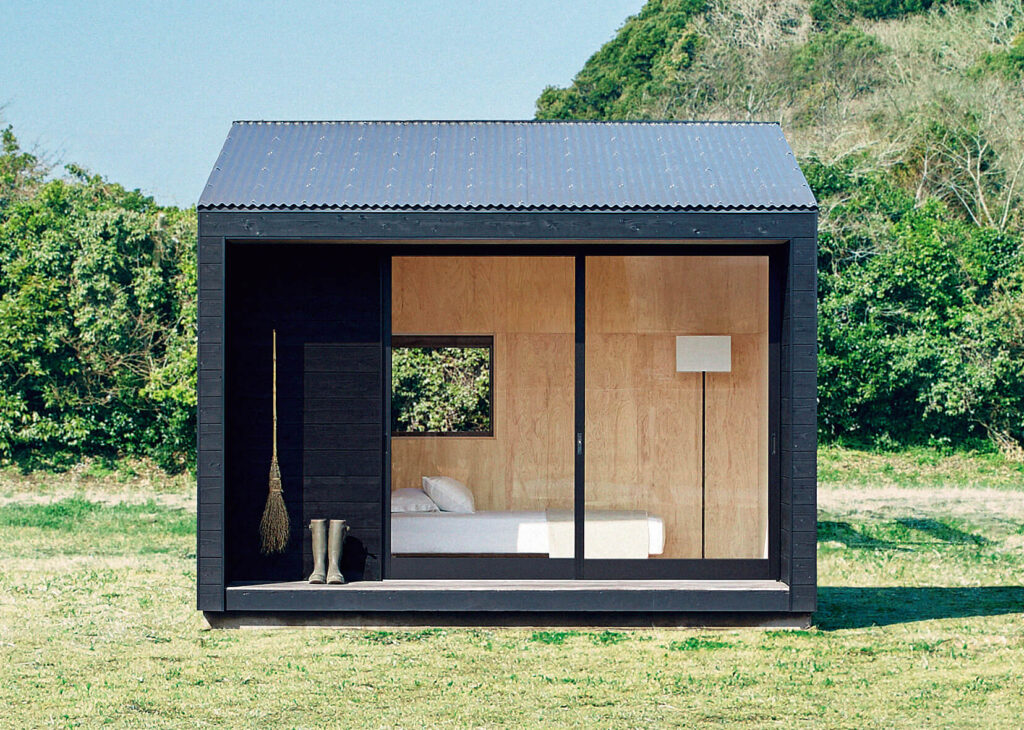 Location:

Japan

Architect:

Muji

Size:

98 sq. Ft.
You may have already heard about the famous brand Muji. It is a Japanese design firm, which is not only popular in Japan but everywhere in the world. They usually sell minimalist-style clothing and home goods, but recently they've launch a small house design.
These small houses are decorate from beautiful but durable materials. They are specially meant for owners who like to spend a vacation in remote places. These houses don't have any electricity and plumbing. You can also place them in the backyard of your residence if you have enough space. This 98-square-foot small but cute house has a price of $27,000.
3. Futuristic Egg-shaped Tiny House
Location:

Bratislava, Slovakia

Architect:

Tomas Zacek and Sona Pohlova

Size:

120 sq. Ft.
Look at this house, this house is definitely different from the rest of the houses, right? This futuristic-looking house is known as Ecocapsule. Two brilliant architects Sona Pohlova and Tomas Zacek came together and design this remarkable house plan.
It is a self-sufficient and nature-friendly house that can be move from one place to another. Not only the designs are unusual, but there are also many unique features such as it generates its own power and it also collects water from the nearby surroundings. Pretty amazing, right? Two people can comfortably live in this for up to one year. The cost of each house is around 90,000 dollars. So what do you think about this incredible tiny homes?
4. House On A Rock
When we were kids we all want a house on the top of the mountain, right? Well, this house can fulfill your childhood dream. This one-bedroom house is situated in Serbia. It is placed on the top of a rock which is in the middle of the Drina River. This is not new construction, it was built around 45 years ago. Despite the challenging weather conditions, this small house is standing bravely.
All the building parts were transport on the site by boats and kayaks. This house belongs to a family who spends their vacation here. It also has the most breathtaking views because it rests on a spot overlooking a forest. Yes, the Tara National Park, which is a natural forest, and it is also protect by UNESCO. So, not only it is one of the smallest houses in the world but also one of the most fascinating.
5. A Rotating House: The rEvolve 
Location:

San Francisco, California

Architect:

A

team of students from Santa Clara University.

Size:

238 sq. Ft.
What…A rotating house? Yes, the rEvolve is a solar-power small house that rotates in the direction of the sun. This wonderful project is design and built by a group of students who study at Santa Clara University in California. Actually, Sacramento Municipal Utility District organize a house competition, in which these students came up with this house plan.
The cost is a little high as compare to the other small houses in the world, but they also have unique features. The total amount in building this project was roughly 86,000 dollars. Because, only about 25,000 itself went into the tracking ring, which rotates the whole structure. And even it has only a 238 square foot area, but still, it is surprisingly roomy. Other than the rotating ring, there are also eight super powerful 330-watt solar panels install on the roof.
There are no plans to build similar kinds of houses, and in fact, this house is denote to Operation Freedom Paws. Currently, this house provides temporary residence to disable veterans, who come to visit the bay area.
In the End
Would you live in these tiny houses? All these incredible houses are well made and equipe with modern technology. If you love to travel, you should go for these types of portable tiny homes that can be a move to any part of the globe. So enjoying spending your weekends or vacation in these wonderful tiny homes.
If you're interest to know more about different types of houses in the world, you read our blogs like insanely beautiful underground houses and modern glasshouses.
For More Information: