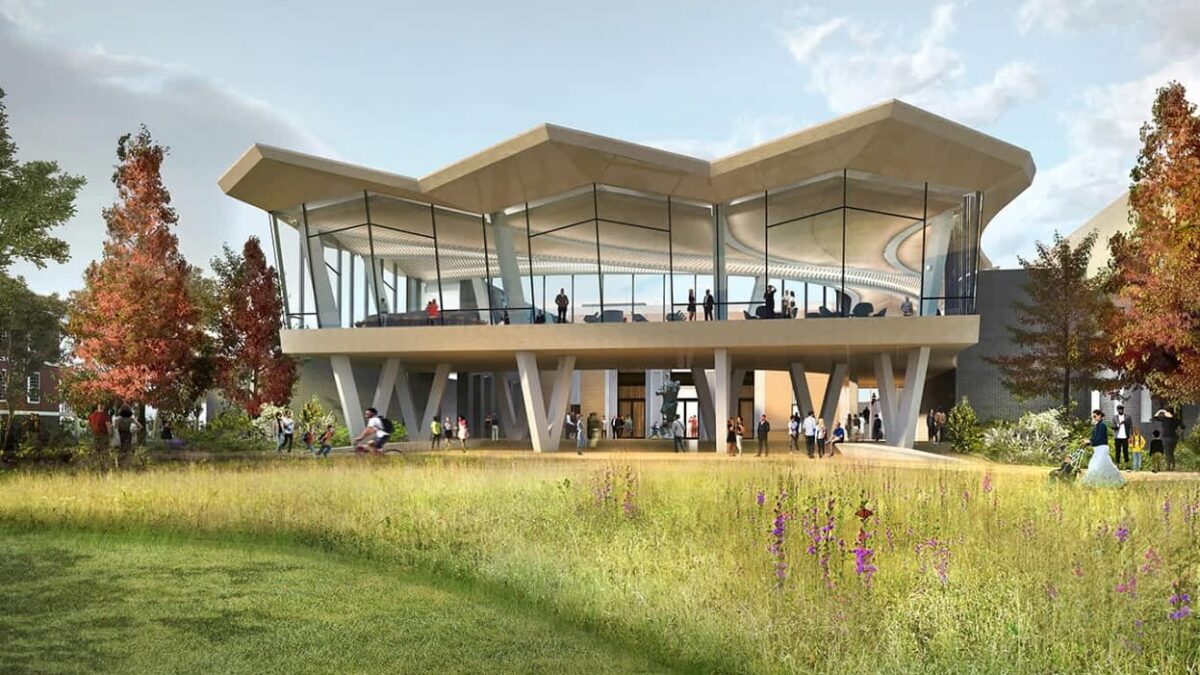 Studio Gang Reveals The Groundbreaking Designs For The Arkansas Arts Center
archistyladmin, 4 months ago
0
5 min

read
329
Arkansas Arts Center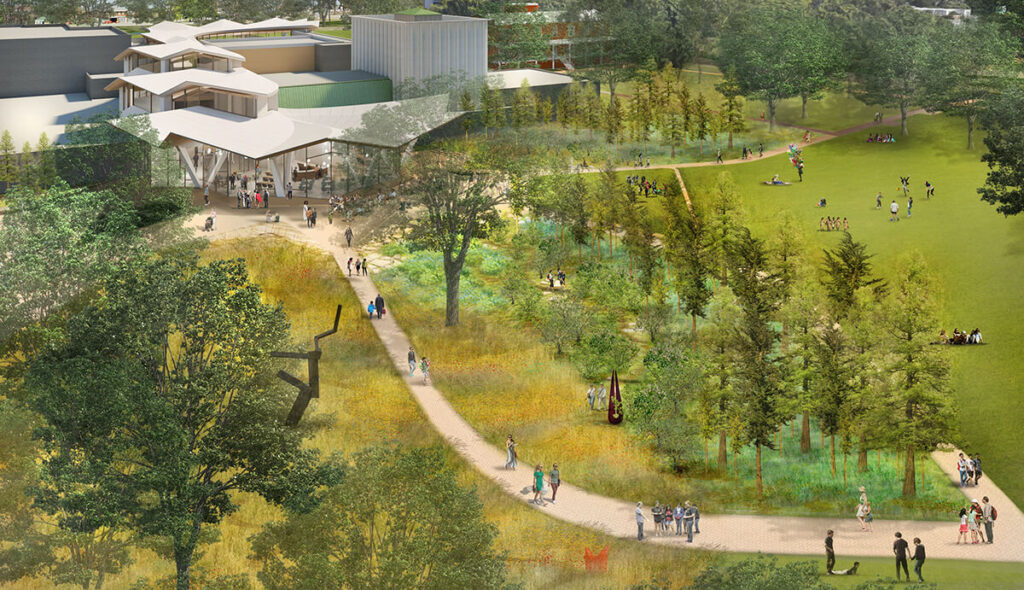 source: archpaper.com
Location:  Little Rock, Arkansas
Architect: Studio Gang Architects
Year: 1960
Size: 127,000 sq. feet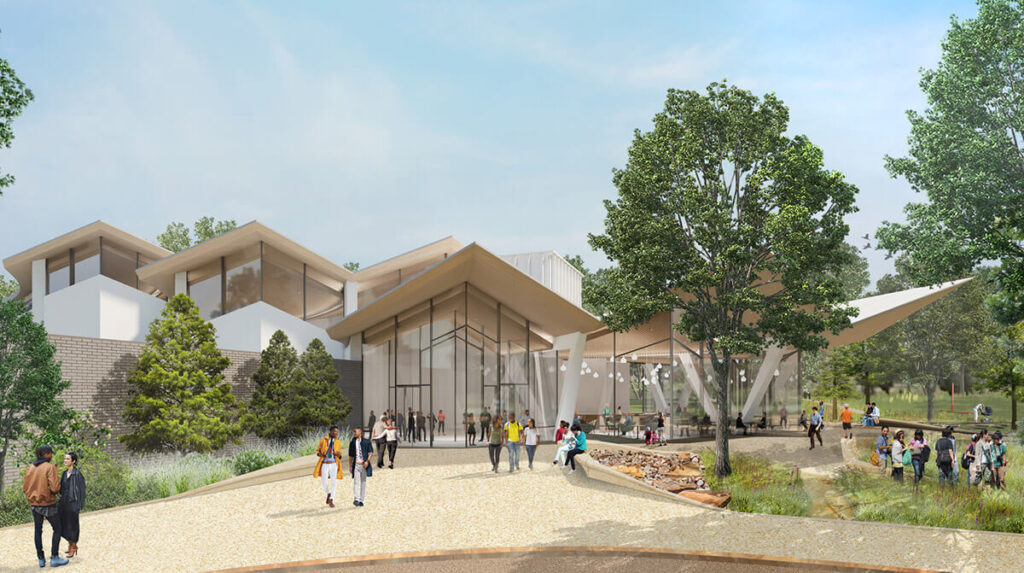 source: studiogang.com
Arkansas Arts Center (AAC) is an art museum and also an active center for the visual and performing arts. In fact, this project was made to embrace the Arkansas Arts Center's history. Established in 1960, this museum has a permanent collection of art, and many exhibitions are also held in this place. This place features a world-class international collection of art, art classes, lectures, films, live theatre productions, and so much more.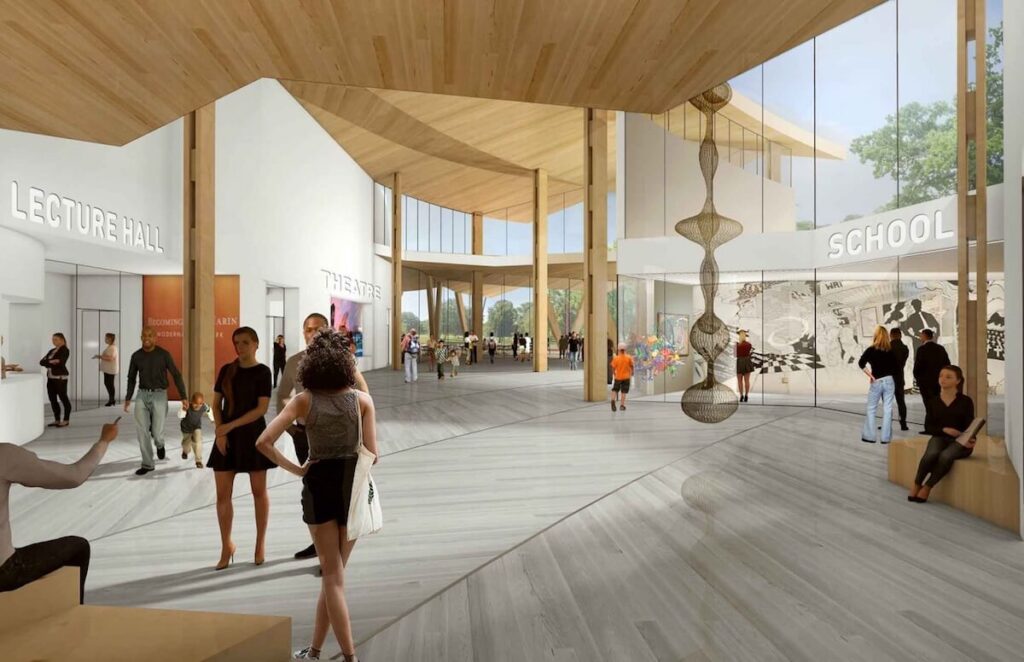 source: archdaily.com
In October 2019, Studio Gang and SCAPE came together to re-envision the prestigious Arkansas Arts Center (AAC) and adjacent MacArthur Park situated in Little Rock, Arkansas. The new project includes a simpler landscape design that will connect these two places effortlessly.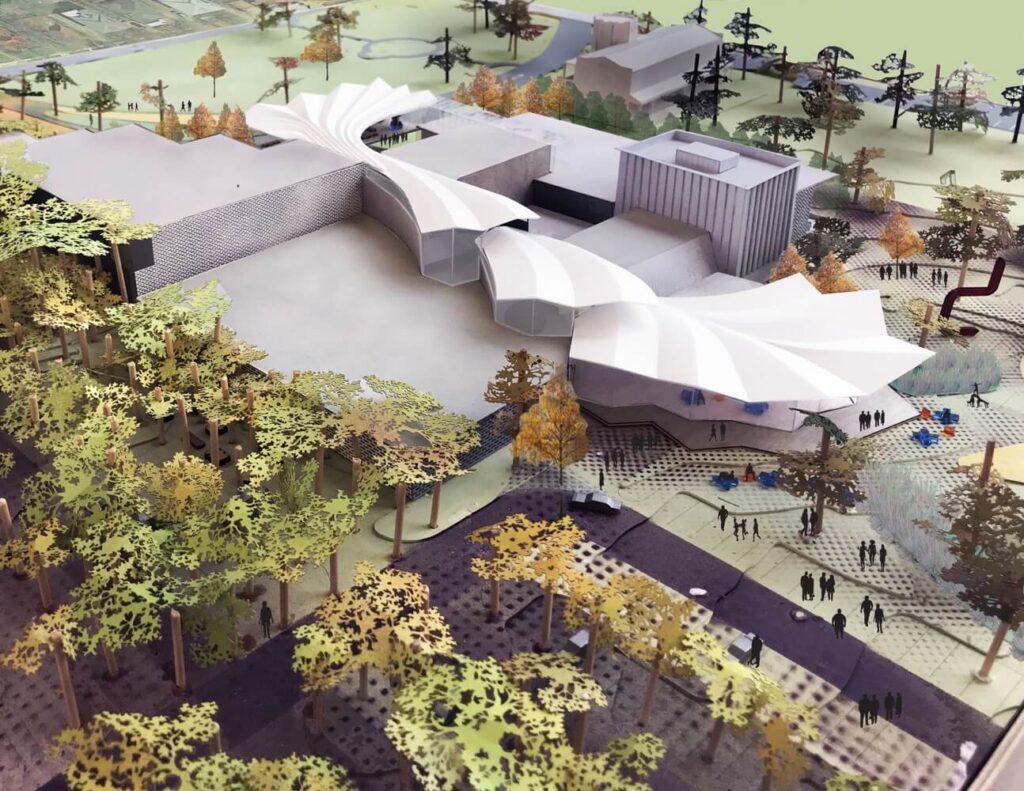 source: pinterest.com
Studio Gang is an architecture & urban design practice based in Chicago, New York, and San Francisco. Whereas the SCAPE is a design-driven landscape architecture & urban design studio based in New York. Both are known for their creative and innovative works.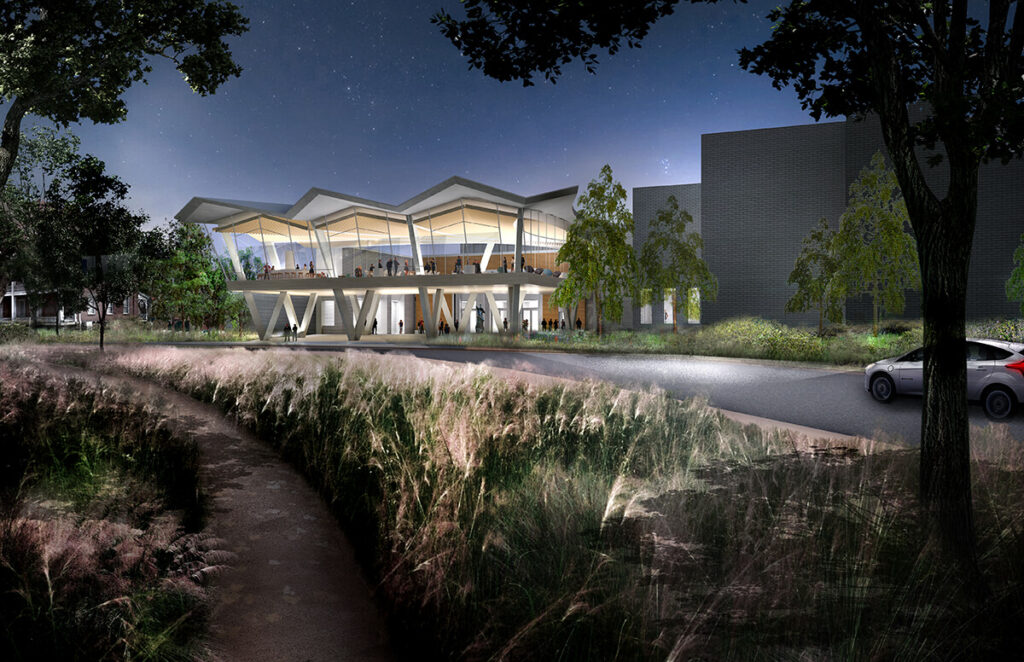 source: archpaper.com
Along with the landscape architect Kate Orff of SCAPE and architect Jeanne Gang of Studio Gang, Herman presented an incredible idea that will set the real connection between the visual and performing arts in an inclusive space that will welcome a diverse community.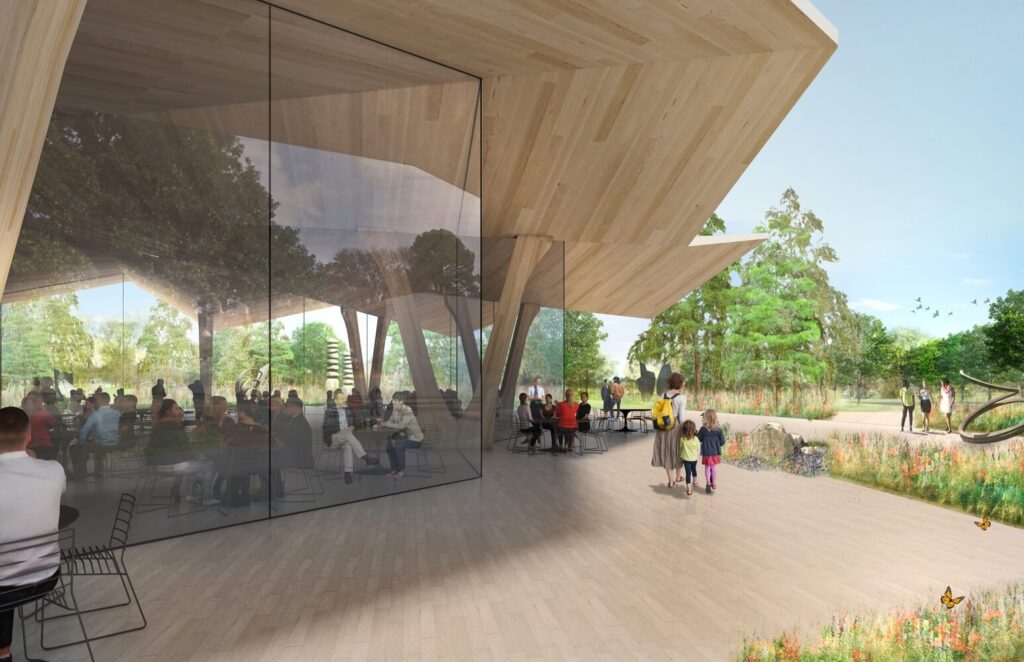 source: archdaily.com
In the Groundbreaking Ceremony, Herman said. "The reimagined Arts Center will be a welcoming place that encourages prolonged and meaningful interaction with the collection and programs at the Arts Center. It is intended to be a gathering place for the community that highlights the interplay between the AAC and the surrounding park."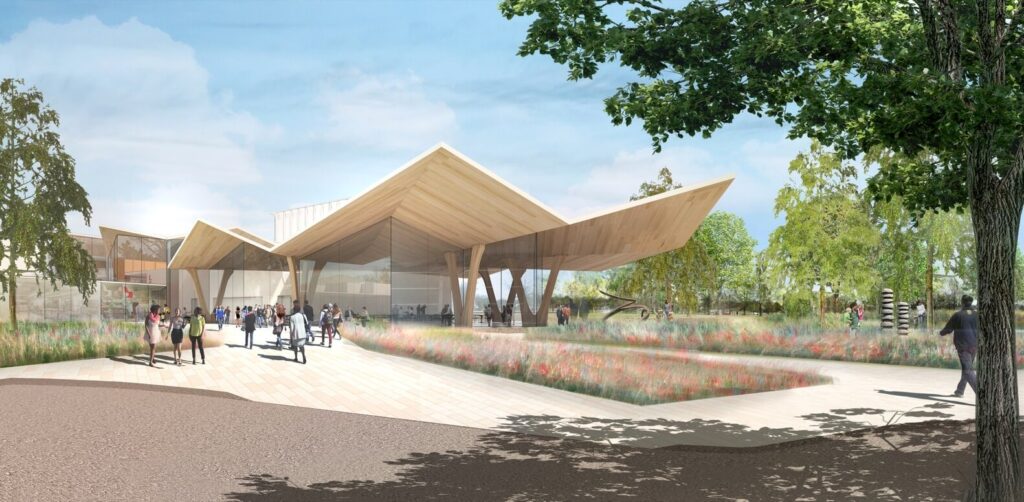 source: archdaily.com
Do you know that more than 200,000 people come in a year to visit the historic MacArthur Park? Every year around 40,000 children & families and over 200 schools from various places of the United States use the Children's Theatre. Besides that, the museum is also a member of the North American Reciprocal Museums program, and it was listed as one of the top 10 attractions in the state of Arkansas in 2011.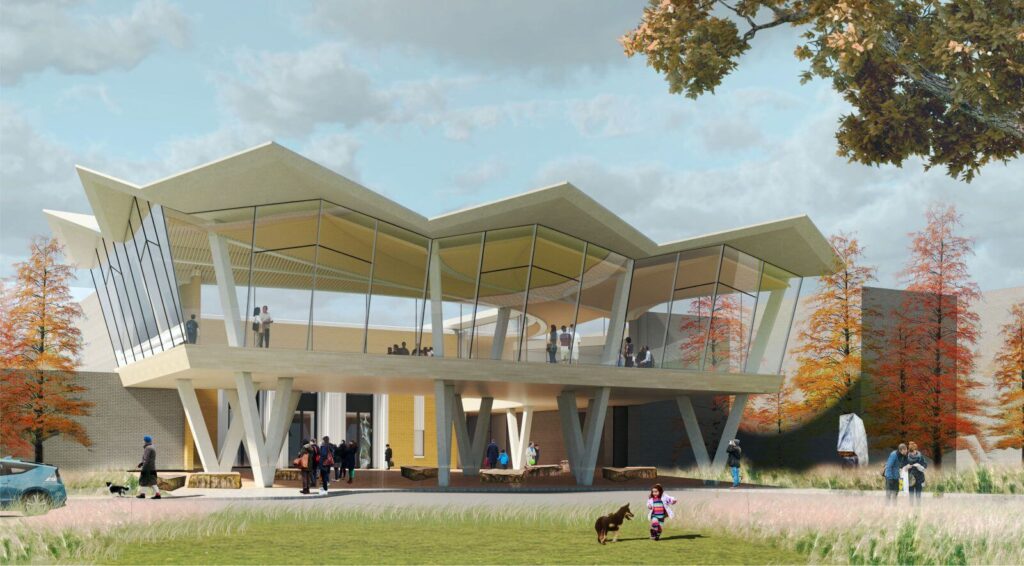 source: aasarchitecture.com
Now, this 127,000 square-foot project is set to break all the records in terms of both renovation and creativity. This new construction will help modify the 104-year-old cultural institution interiors. This will also amplify its contemporary visual identity in the historical landscape.
One of the significant things in the core concept of the building is the thin-plate structure, which is running through the existing museum complex. The new aim is to give a new architectural identity to the AAC by this Plate Structure. The new construction is not just about designing the new elements but also about creating a design that will reflect the original 1937 facade as part of new construction. There will be an open axis of pedestrian circulation through the building from MacArthur Park to Crescent Drive, which makes the existing spaces more usable. Everything will be constructed to create sustainable areas in such a way that the public will easily explore and enjoy the programs of the AAC.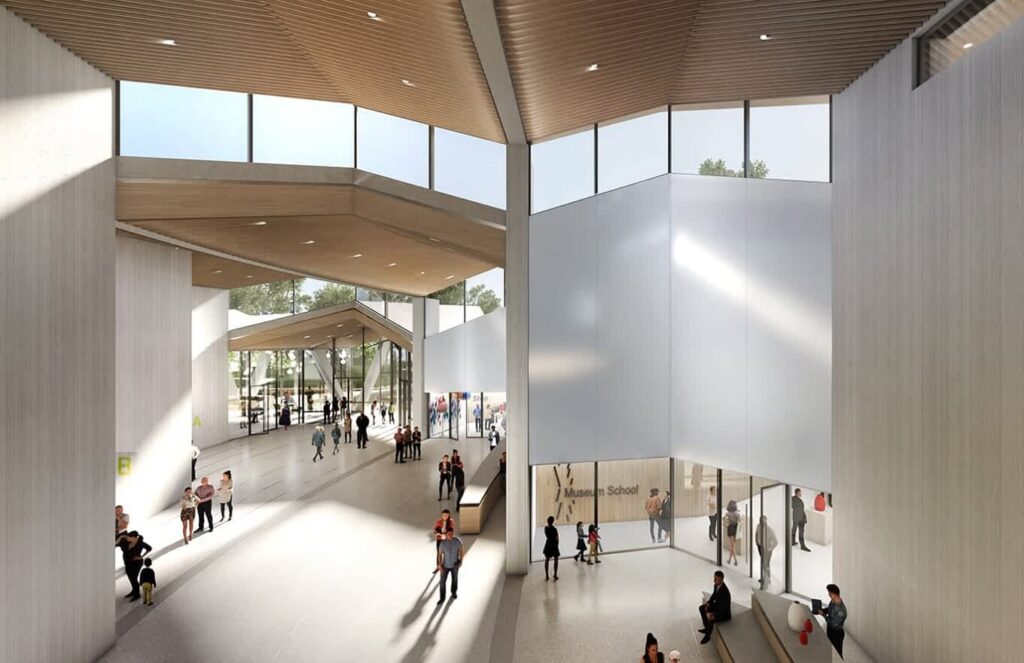 source: studiogang.com
Jeanne Gang said, "The design for the reimagined Arkansas Arts Center features new and renovated spaces for gathering and community events to create dynamic connections among the state-of-the-art galleries and exhibitions, renovated Museum School, and upgraded Children's Theatre. One of our main goals for the project is to allow the architecture to invite interaction, discovery, creativity, and learning." 
The new design will definitely increase the exhibitions and collections management by 25 percent, education, public programs & the Museum School by 50 percent and in total the visitor services by 81 percent. Isn't it great?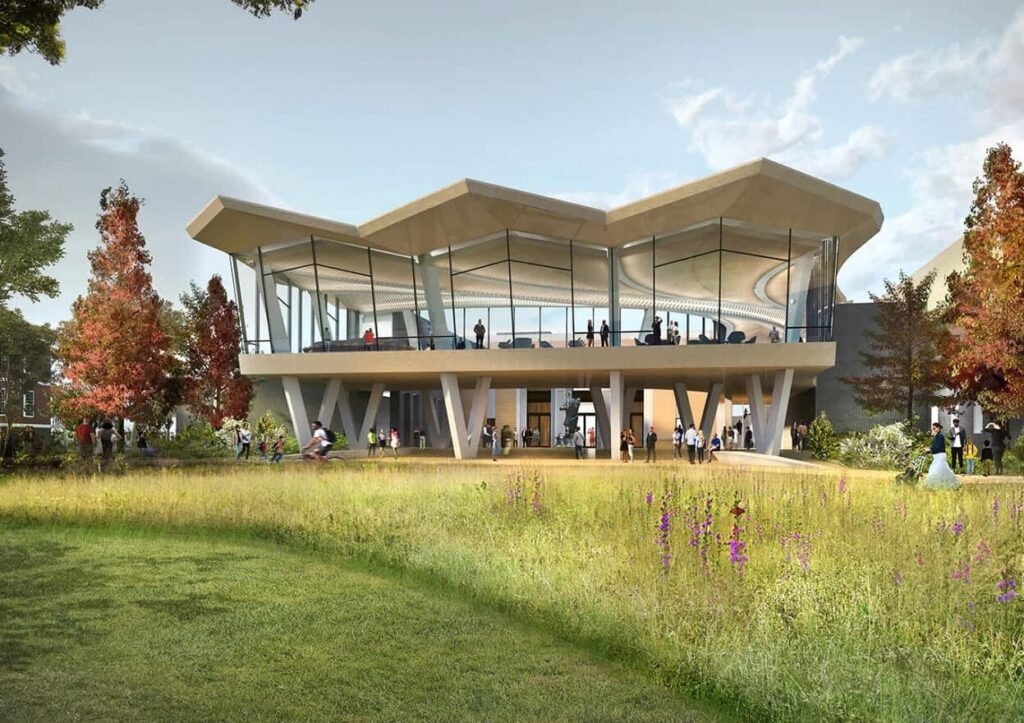 source: studiogang.com
Studio Gang has also designed a 10,000 square-foot outdoor pavilion underneath the structural canopy with room for dining. This transparent skin of the shade will provide visitors with a direct connection to nature. The new construction also includes 2,200 linear feet of new paths and trails and 250 trees.
Kate Orff also explained SCAPE's approach, saying that through native plantings, a tree canopy, walking paths, and a lawn for events, the landscape design will provide usable and accessible space for visitors.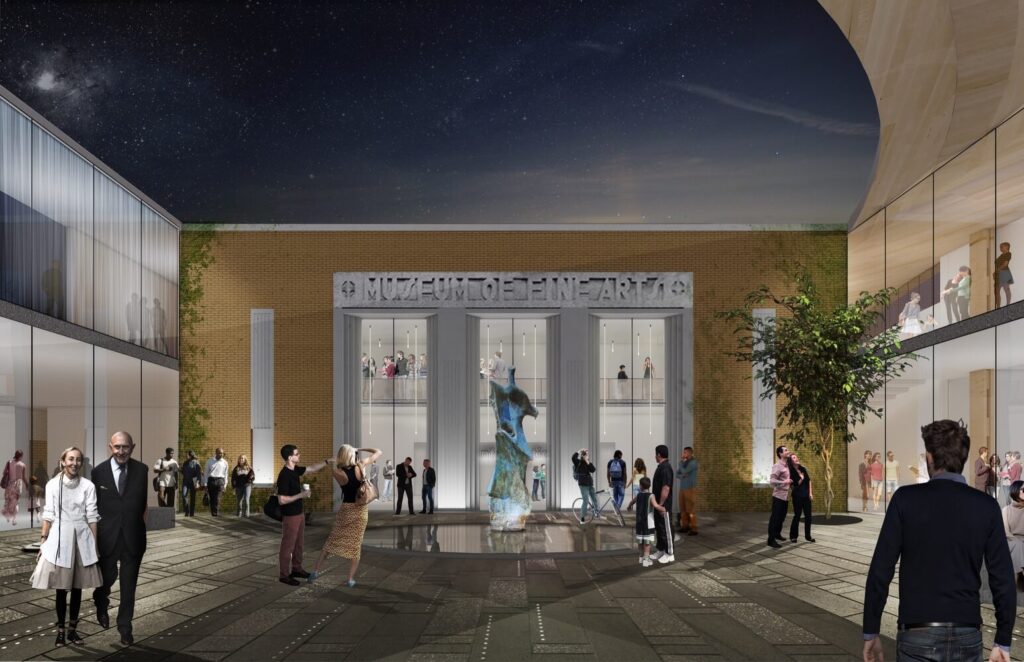 source: archdaily.com
The original 1937 Museum of Fine Arts facade will also be renovated by the Studio Gang, which currently serves as the northern entrance. Up to 1963, this museum had an art library, 5 galleries, 4 studio classrooms, and a 381 seat theater. But space is suffering from inefficient operational adjacencies. Now, architects will open up the areas for the visitors so that they can be easily accessible. For example, there will be a "Cultural Living Room" on the north end, which will cover 5,500-square-foot. It can be used to host special events or just a gathering space. 
Talking about the budget, it is as grand as the new building. Yes, this massive cultural project is supported by an ambitious $128 million fundraising campaign. One hundred eighteen million dollars has already been raised that also includes a $31,245,000 from the City of Little Rock.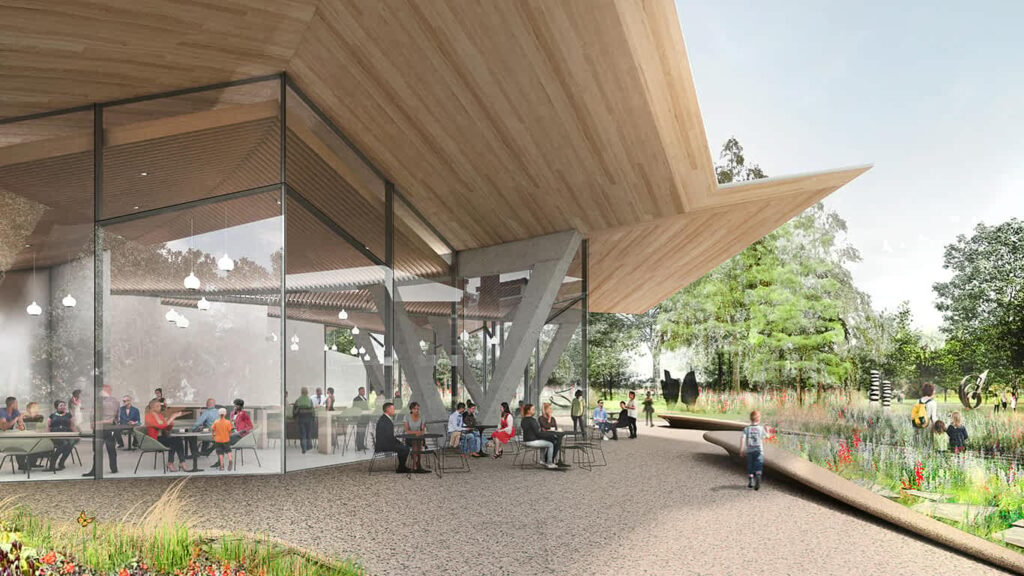 source: worldarchitecture.org
Campaign Co-Chair Harriet Stephens said that "The project is grand in scope and impact and will need the participation of many to reach an ambitious goal. As we anticipate the Grand Opening in 2022, we look forward to involving many more people in the campaign."
So this is all about the renovation of the Arkansas Arts Center (AAC). This cultural project is expected to be completed in 2022. For more architectural information, keep coming to Architecturesstyle.
Related posts
Condo Vs Apartment: Which One Should You Go For? (Full Guide)
Buying or renting a house is one of the biggest confusions in the world for people. We often get caught…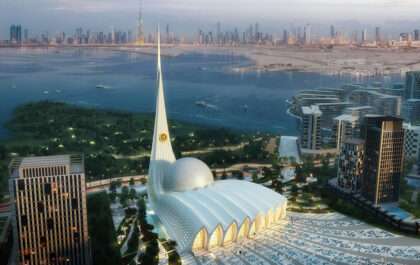 Crescent – The Iconic Mosque in Dubai by Design Plus Architects & Rat[LAB] Studio!
The Iconic Mosque   Source: amazingarchitecture.com Project name: Crescent – The Iconic Mosque, Dubai Location: Dubai Creek Harbour, Dubai, United Arab…