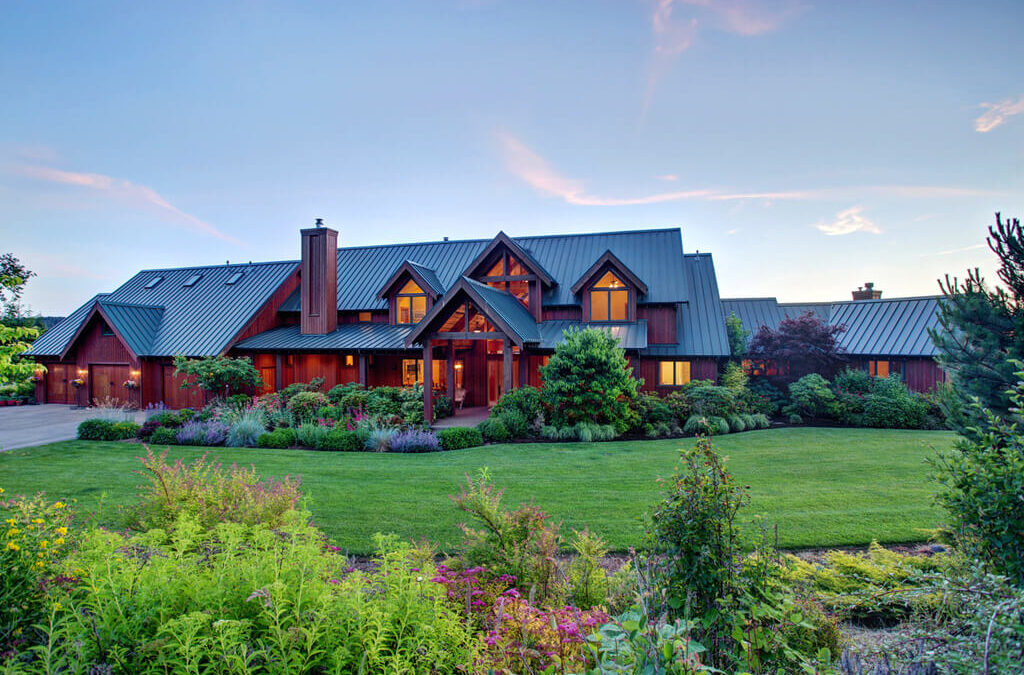 Chalets, whether on the lake or in the mountains, are an excellent alternative for both vacation homes and year-round living. Chalet-style residences, which hint at their origins in Europe's Alps, are now common in mountain towns and lakefront properties across the United States. And it's easy to see why. It's simple and beautiful. They provide the ideal setting for taking in the view and enjoying nature.
Because of their rustic charm and magnificent architecture, This becomes an ideal home that any family will love for years to come.
What is a Chalet Style House?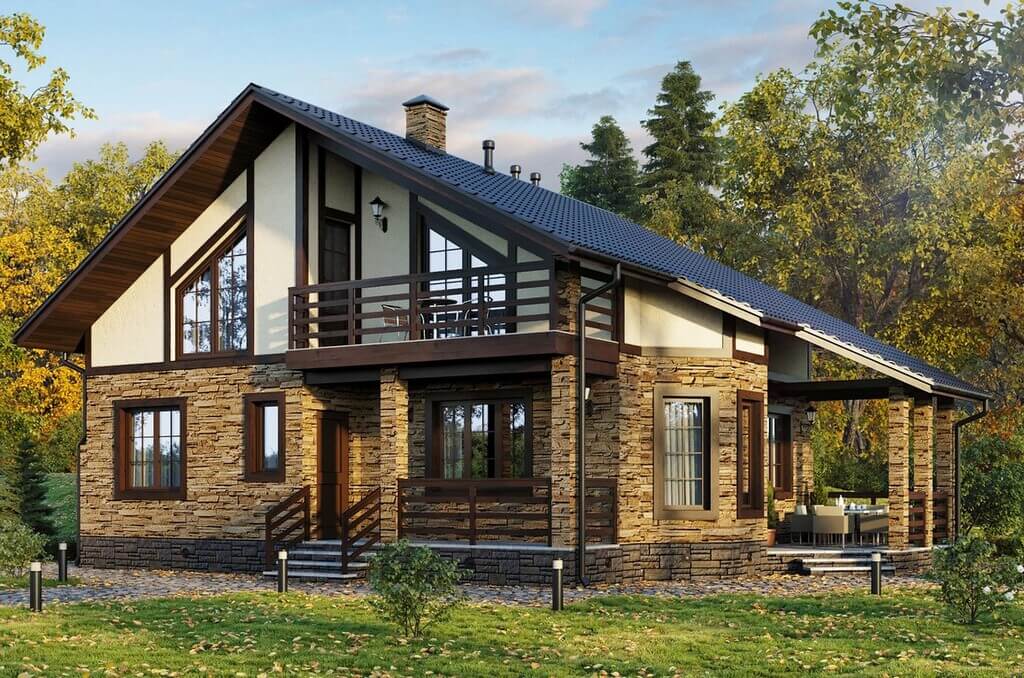 Source: sdelaipotolok.ru
Originally, the name "chalet" referred to any modest mountain house. Later, chalet house plans were repurposed into holiday houses for mountain activity lovers. The roof of a chalet-style residence is gradually sloping, and the eaves are overhanging. In the 18th century, projecting roofs and ornate façades were fashionable.
The unique architecture of a chalet-style house became popular in the northern United States, where their design complemented the cold, snowy climate. The reason why a swiss chalet style house was majorly built in the United States between 1885 and 1910. Even some of the resort-style residential houses near a lake or the mountain are described as shally houses or chalet-style homes. Most modern chalet-style homes have excellent views, whether they are lakeside or mountains, thanks to construction style.
History of Chalet Style Houses
Source: associateddesigns.com
The history of chalet home plans started when dairy production was done in chalets in the European Alps, with cows transported up from lowland pastures during the summer. To preserve the milk produced, the herders used to live in the Chalet and manufacture butter and cheese.
The architects found this spectacular building style with rich carvings that matched themselves as a model for a new wood architecture in the Alps. These characteristics made the Swiss style suited for Norwegian conditions, and it was swiftly imported and eventually immersed in Norway. Many architects studied at German universities and learned about this new system
Charming chalet homes that were initially used to offer refuge became a popular destination for skiers, hikers, and other outdoor enthusiasts in the decades since.
7 Characteristics of Chalet Style House
Source: eplan.house
1. Wooden Construction:
A chalet-style planning is distinguished by the use of natural materials such as wood and stone in its construction. In this construction technique, the wooden planks are cobbled together in the style of a log house or cabin, with wooden timber framing.
2. Several Balconies:
Multiple balconies are common in chalet-style houses. These amazing balconies not only provide an additional opportunity to enjoy the mountain view, but they also serve as decorative components, with ornate carvings and mouldings that resemble a gingerbread home.
3. Stone Walls:
Walls are frequently only partially coated with stone. This material is used to trim corners and the area around the fireplace, as well as to cover other surfaces with textured plaster.
4. Large Windows:
Grand windows are one of the most common features in chalet-style house plans. The large windows let in plenty of natural light and provide stunning panoramic views.
5. Open-Concept Design:
The open layout of a chalet-style house is ideal for a family vacation since it allows everyone to rest while still feeling connected.
6. Vaulted Ceilings:
The vaulted ceilings seen in the chalet-style layout are one of the most stunning aspects of this architecture. The home's high ceilings give an open, spacious feel with views of the mountains. This design feature gives the space a touch of refinement and luxury.
7. Overhanging Eaves:
The overhanging eaves are another key feature of chalets. Overhanging eaves extend beyond the home's walls and are sometimes trimmed with ornate trim, adding to the home's beauty.
4 Examples of Chalet Style Architecture
1. The Modern Chalet Petrus, Agreiter Erich
Source: re-thinkingthefuture.com
The architectural goal in this chalet-style house is to produce a sophisticated and precise intervention. A modern chalet-style house that departs from the traditional rustic image of a chalet. The concept combines a modern and captivating design with the mountain essence that is characteristic of Swiss chalet architecture.
The project is divided into three floors, with the living area on the first floor with a beautiful view, the bedrooms on the ground floor, and a big wellness area on the lower floor. Spruce wood, Dolomite stone, and larch tile were used in this chalet-style house.
2. Chalet Dag, Chevallier

Source: pikabu.ru
Faced with a variety of constraints, the architects came up with a modern take on this chalet-style house. A summer villa that had never been repaired since its construction 80 years ago required winter insulation. The Project was constructed using classic glass, aluminium, and larch timber, which was stained to match surrounding racecards.
The huge windows open up to great heights, providing spectacular views of the Alps and forging a strong bond with the Alpine forest in which it is situated. By re-functionalizing the attic and isolating the building, the purpose of the refurbishment was to employ as much surface area as feasible as a living area.
3. Chalet Style Mountain House, Studio Razavi
Source: dezeen.com
The building's typology is also a modern re-proposal of internal function distribution. A farm animal plant on the main floor, feed upstairs, and housing above are all being replaced. Car parking, mechanical room, and ski storage are located on the first floor, bedrooms are located upstairs, and living areas are located on the top story.
This enabled a natural progression from the darker and compressed spaces of the ground floor to the gradually more open ceilings, Architectural freedom is limited in this carefully conserved Alpine region due to tight architectural standards. The architects then researched the history of chalets and combined it with a modern design while still adhering to the heritage protection standards and rules.
4. Villa Genolier, LRS
Source: homedsgn.com
With big, warm, and welcoming architecture, the architects create a rich experience of life inside this chalet-style house. This modern minimalist Swiss chalet departs from traditional Swiss chalet design in favour of contemporary and fun construction. The chalet-style house takes advantage of the topographical insertion of gorgeous surroundings.
The living rooms, which are accessible from the plot's upper side, develop beneath the roof, with views of Lake Geneva and the Alps. The attractiveness of this exquisite Swiss house is enhanced by the mix of beautiful natural views, simple design, comfy furnishings, and a contrast between traditional and modern.
Pros of a Chalet Styles Homes
Source: logangate.com
Simpler construction:

Chalet style homes appeal to both homeowners and designers because they are simple to construct. These chalet-style plans can also be scaled up or down, allowing you to build a larger or smaller home. Many people prefer them since they are often less expensive and easier to construct.

Picturesque

: Chalet style homes are ideal vacation homes, as many people have discovered. As a result, there are many chalet-style homes in scenic regions. This form of home, whether in the woods or on the beach, levels up our connection to nature.
Cons of a Chalet Styles Homes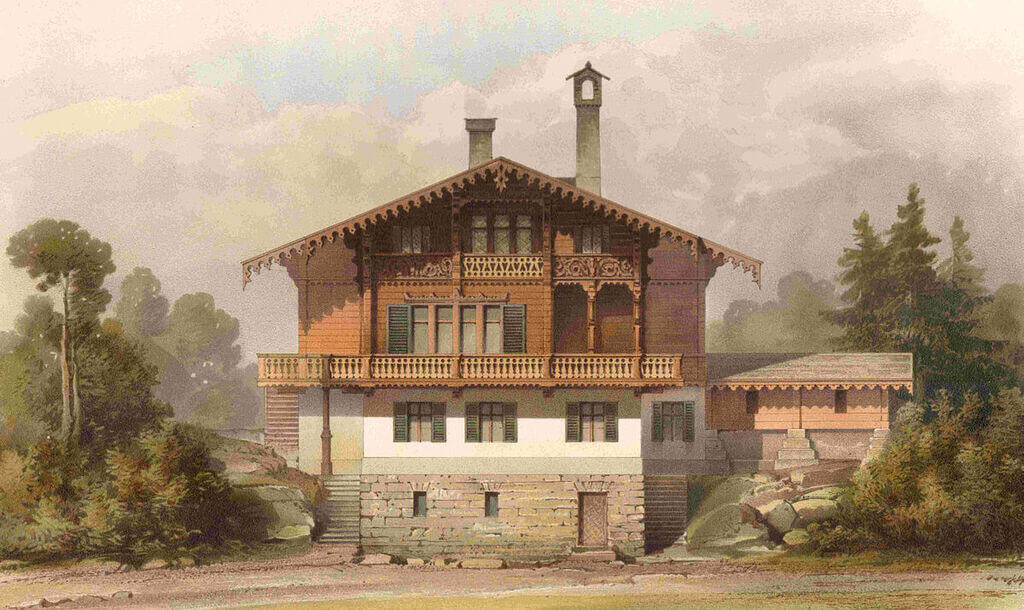 Source: wikimedia.org
Limited Storage:

Because there aren't as many straight vertical walls in chalet house plans, there's less room for closets and wardrobes. If there's a large family or requires a lot of storage space, chalet house plans storage and living may be challenging to adjust to. Because the majority of the space in your home is at floor level, you may need to rely on dressers, floating shelves, or other creative storage solutions.

Difficult Roof Maintenance:

As the roof in chalet house plans is subjected to hail, wind, sleet, snow, and other elements, this requires more frequent repairs and maintenance.
However, professionals are unable to step on the roof due to its steepness. As a result, they'll have to examine other options, such as ladders or scaffolding, to repair or replace them.
Chalet house plans were just temporary shelters utilized for a few months of the year. These structures, being utterly disconnected from today's concept of home, have had a significant impact on residential architecture.
But when it comes to choosing between a traditional four-wall home and chalet house plans, it all comes down to you and your preferences. A chalet-style house may be more to your taste if you desire a modest but unusual home with lots of windows and picturesque views.
Source: homestratosphere.com
Source: footprint.net
Source: re-thinkingthefuture.com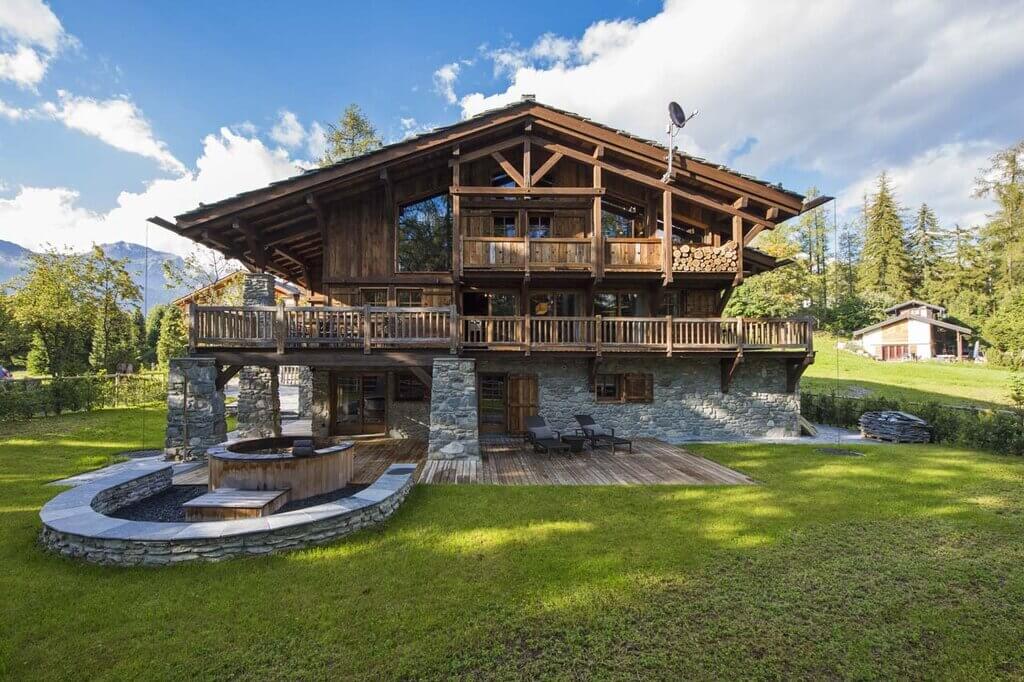 Source: oldhouseonline.com
Source: homestratosphere.com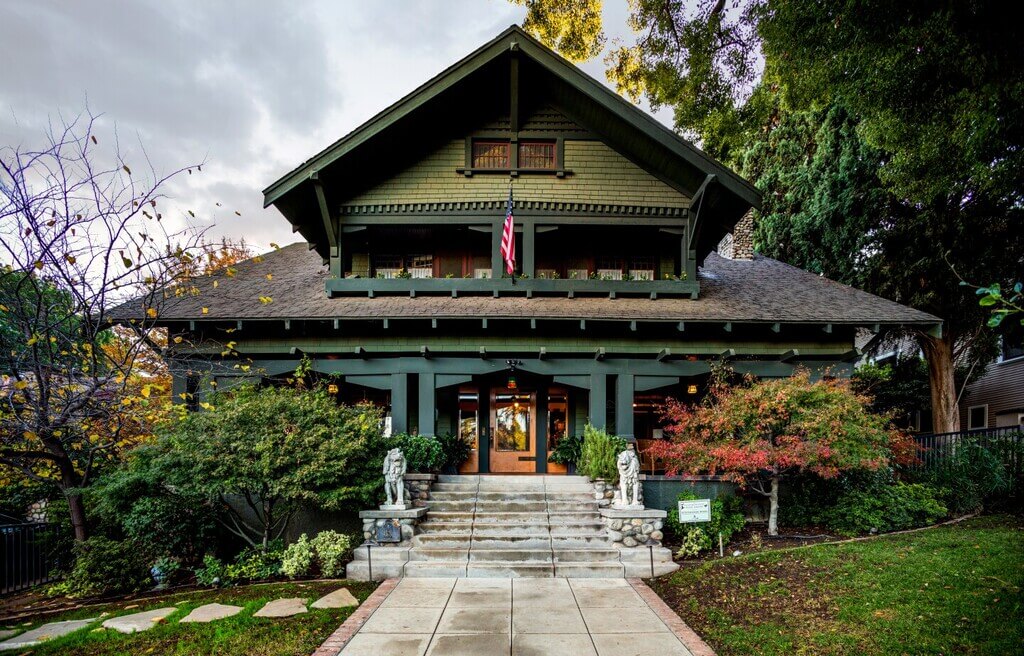 Source: brightspotcdn.com
Source: artsandcraftshomes.com
Source: adsttc.com
Source: pinimg.com
Source: vtskiandride.com
Source: wausauhomes.com
FAQ's
1. What Is a Chalet-Style Home?
A 'chalet,' for example, is a style of housing that is commonly seen in a hilly location. In hilly places, homes are typically made of wood with gently sloping roofs to reduce snow accumulation in the winter. These dwellings, often known as Swiss chalets, are quite popular in Europe's Alpine region. A chalet-style home is a wood-framed house or cottage with a hefty, gently sloping roof and wide front borders positioned at right angles.
2. What Makes a Chalet Different from a Cottage?
A cottage is a tiny dwelling, whereas a chalet is a wooden structure with a sloping roof. The chalet is a distinct architectural style. The roof is usually fairly steep, with at least a foot, and frequently two or three feet, with overhanging eaves. They are designed in this way because they are typically found in areas where it snows a lot. A cottage is a tiny, modest house or summer camp that is similar to a cabin.
People often say "I'm heading to the chalet this weekend to do some skiing" or "We're going to the cottage this summer." These phrases are used to differentiate a chalet and cottage by the season and the location.
3. What Features Define a Chalet?
The characteristics of a Chalet-style home are designed to suit the alpine regions. Like a chalet's roof extends beyond the building on all sides by a significant amount. This is undoubtedly the most distinguishing element of chalet design. Natural Wood and other natural materials such as stone are used to build foundations and walls. There is no attempt to obscure the genuine nature of these materials.
For more information about the latest architectural development, keep coming to Architecturesstyle.
Also, do follow us on our Instagram page, Architecturesstyleideas, to get daily updates.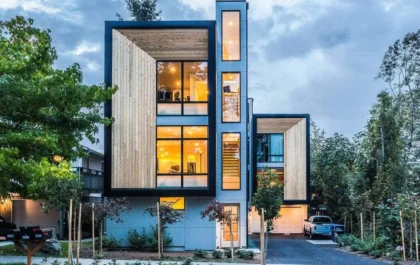 27+ Stylish & Modern Townhouse Designs for Urban Living.
The townhouse's first impression is normally too small, too compact, too narrower, and the list is endless. Well, let us…