Have you ever heard of Ostrava? Yes?? No??
It is the third-largest metropolis city in the Czech Republic, but still, many people don't know about this. Famous for underground coal mines and outdoor sports activities like rafting in the Ostravice River. Even Ostrava has one of the best music festivals in Europe.
If that's not enough for people to remember this vibrant city, there is one thing that will make this city on the tip of everyone's tongue. We're talking about the Ostrava Tower! So, what's so special about this Tower? Actually, it is special because this will be the tallest skyscraper in the Czech Republic.
Want to know more about this upcoming megastructure? If yes, keep on reading!
Ostrava Tower
Source: adsttc.com
Official Project Name: Ostrava tower
Architect: CHYBIK + KRISTOF | @chybikkristof
Location: Ostrava, Czech republic
Year: 2027
Building type: Skyscraper
Building status: Planned [proposed]
Recently, CHYBIK + KRISTOF unveils design of a skyscraper in the Czech Republic city of Ostrava. With a height of 235 meters (770 feet), upon completion, this Tower will be the tallest building in the country. Located just above the heart of Ostrava's city center, this structure will surely become the top tourist spot in the city or probably in the country!
The Ostrava Tower is designed in a specific way that it looks (shaped) like an X, and it shifts on its axis and expands outward. This provides residents with expansive views over the city.
According to the CHYBIK + KRISTOF architects, "The tower echoes the industrial heritage of Ostrava while meeting its new social needs and reactivating a part of the city center and the surrounding public space through a design that alternates levels of publicly accessible functions and private facilities."
Source: adsttc.com
The building will also comprise offices, a congress center, retail services, and a hotel, along with the residential units. Not only this, but there will also be a rooftop café, restaurant, and bar.
"Our intention was to create a simple but powerful form that acts as a beacon into the city center," said Chybik + Kristof co-founder Michal Kristof.
Excited to visit this place? Sorry but you have to wait for at least 5 years as it is due for completion in 2027. But till then, you can know more about it through this post as there are many fascinating things about this project.
Ostrava Tower: Design & Concept
Source: adsttc.com
This project was first initiated by the CHYBIK + KRISTOF architects in 2019. It was a part of the program of rehabilitation and reactivation of the post-industrial town of Ostrava.
It was proposed as the response to the rapid transformation of the Czech city. You can see that in the last three decades, Ostrava has gone through many changes. From a coal-mining city, now it has transitioned to an information-driven industry.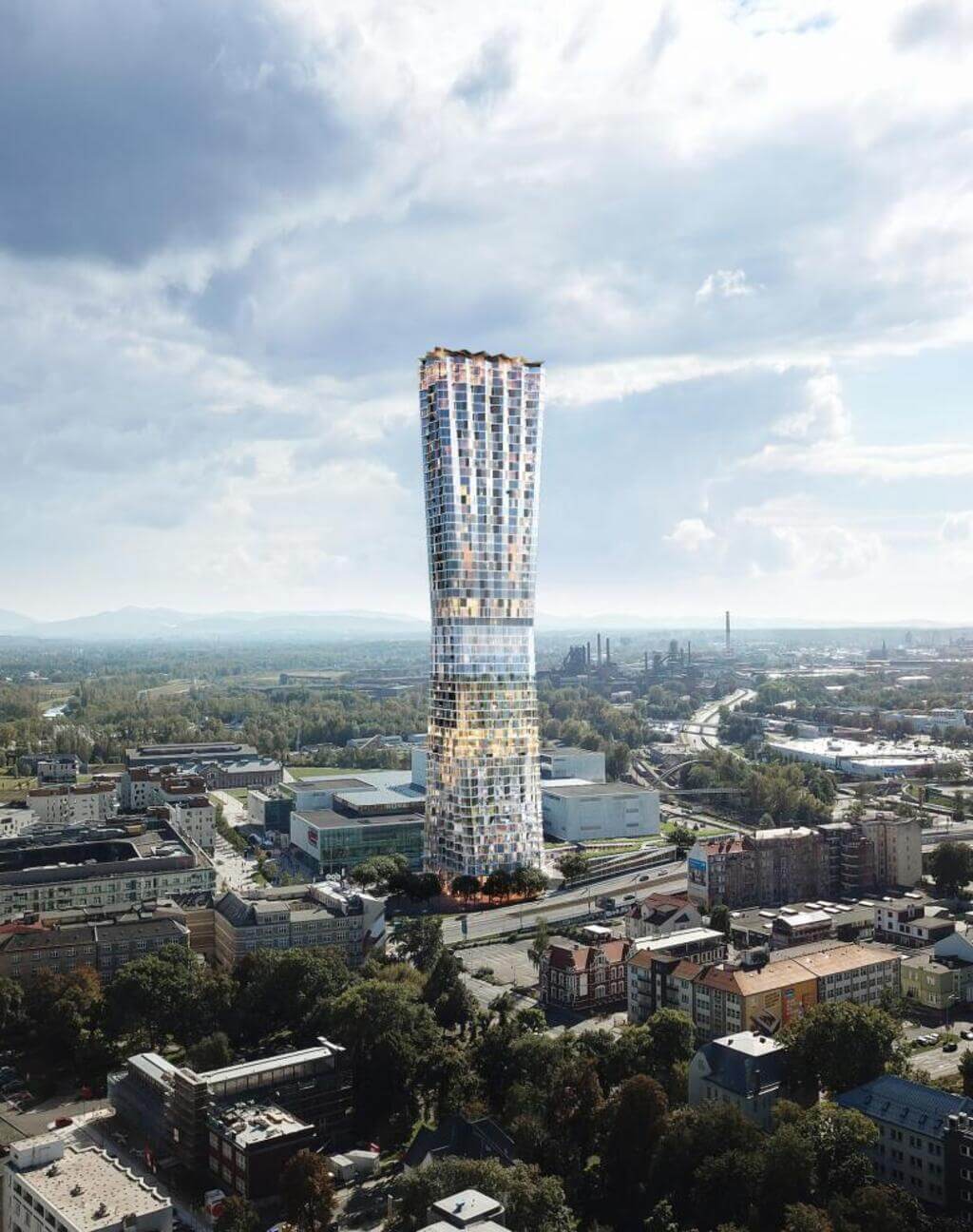 Source: world-architects.com
As Ostrava is the third-largest city in the Czech Republic, it requires a complete rethinking of the design in terms of both architectural design and construction. There have been many developments since then. It includes industrial sites, and cultural and residential buildings such as a new concert hall by steven holl architects, along with museums, university campuses, galleries, and housing.
Source: adsttc.com
According to the architects, "The Ostrava Project reframes the typology of the skyscraper as a dynamic social hub and activates public space in support of the post-industrial city's reactivation and socio-economical transformation."
Source: msstavby.cz
Originally architects came up with a two-tube concept in which there are administrative (60 floors) and residential (48 floors). The lower half of the building was made up of office space, and the rest was for a hotel. The top floor was reserved for a restaurant with city views (which is still the same in the current design).
However, in September 2021, architects came up with a new design concept and changed the appearance of the skyscraper into one separate Tower. Some of the elements and parameters are still the same.
"Rethinking the typology of the skyscraper and its function to serve the public and activate the urban environment, one of our core missions was to create a positive social impact in the heart of Ostrava. The studio's intention was to create a simple but powerful form that acts as a beacon into the city centre." – Michal Kristof, co-founder of CHYBIK + KRISTOF.
Ostrava Tower: Planning & Construction
Let's move on to the construction process and other details.
Ostrava Tower is all set to be built near a shopping centre and former steelworks. Just with a small glance at the Tower, you'll know that it has a unique 'X' shape. Yes, this distinctive shape will be achieved with the help of two stacked triangular forms. And one of these inverted triangles will be 90 degrees to the base.
Source: msstavby.cz
You must be wondering why architects and designers selected this particular X shape. That's because they wanted to expand out the Tower so that habitants can get expansive views with its sky garden. To activate and expand the public space, architects have designed level zero in such a way that it connects the lobby to its new square at the same time.
Architects explain, "its diagonal geometry unifies the entire building, allowing its alternating levels of publicly accessible functions and private facilities to act in harmony. Shifted on its own axis, the design of the building, composed of a complex set of alternating walls and its glass façade, supports the multipurpose functions and enables the residential units' stunning vistas of the city and the surrounding landscape, while also providing privacy and substantial living space."
Source: msstavby.cz
The widest spaces in this skyscraper are the lobby and sky garden that will be used as recreational areas as you can see that the Ostrava Tower is majorly composed of a complex set of alternating walls and its glass facade.
Source: adsttc.com
FACT:
Upon completion, the Ostrava Tower will be Czech Republic's tallest skyscraper building, leaving behind the AZ Tower in Brno, which is about 111 meters and now is the country's tallest building. Apart from this, the New Town Hall of 85-metre-tall, which was built in the 1930s, also comes under the city's current tallest building list.
Ostrava Tower: Other Project Details
Source: adsttc.com
Project Team: Ondřej Chybík, Michal Krištof, Martin Křivánek, Martin Žatečka, Vadim Shaptala, Martin Holý, Denisa Annová, Ivo Stejskal, Ondřej Švancara, Benjamin Daniels, Emanuele Faggion, Jan Šefl, Natália Korpášová, Gabriela Voláková, Roman Chervonnyy, Sophia Tligui, Marek Frait and Anna Serysheva.
Co-author: Anarchitekt – Jiří Soukup
Engineering: Bollinger+Grohmann, VIN Consult, K4 Architects & Engineers, INKOS-OSTRAVA
Facade: MGS Group
Transportation: Atelier Dua
VerticalTransportation: Schindler, KONE
Geology: Baugrund Dresden
Visualization: Igor Brozyna – PLACES studio, NORVISKA, Dousek Zaborsky
Geology: baugrund dresden
Lighting: ATELIER DEK
Development & Marketing Strategy: henceforth
Marketing & Media: SILVER B.C.
Source: adsttc.com
Source: msstavby.cz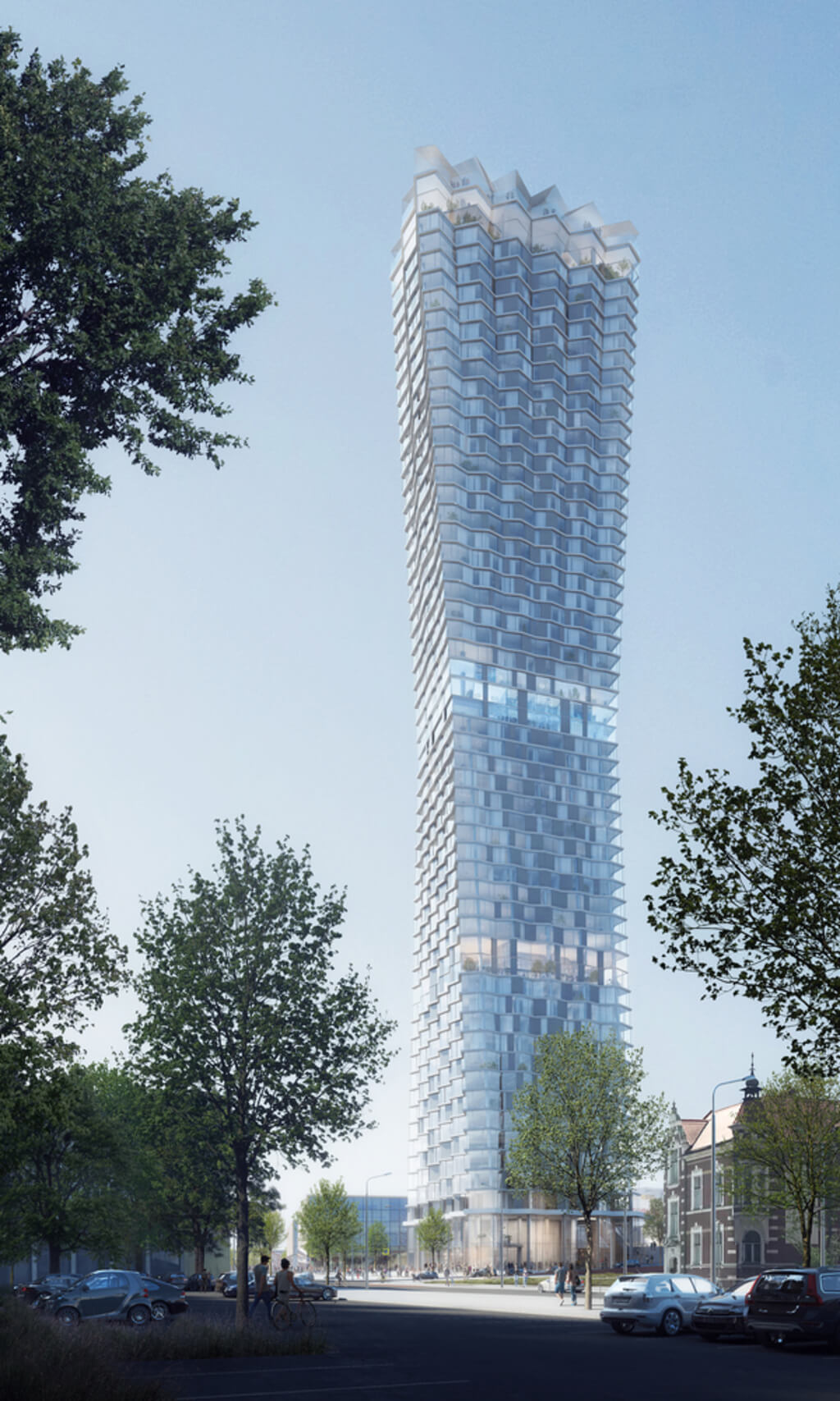 Source: adsttc.com
For more information about the latest architectural development, keep coming to Architecturesstyle.
Also, do follow us on our Instagram page, Architecturesstyleideas, to get daily updates.
Himadri Shakya
Himadri Shakya is an enthusiastic Content Writer and Editor. She loves to create creative, engaging, and SEO-friendly content. Through her extensive research skills and practice, she has been generating high-quality and informative articles, and blog posts for over 4 years.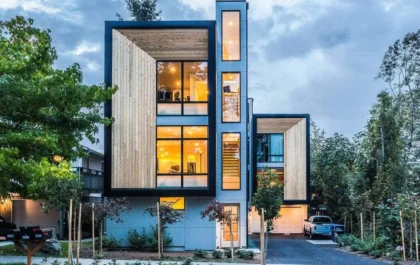 27+ Stylish & Modern Townhouse Designs for Urban Living.
The townhouse's first impression is normally too small, too compact, too narrower, and the list is endless. Well, let us…