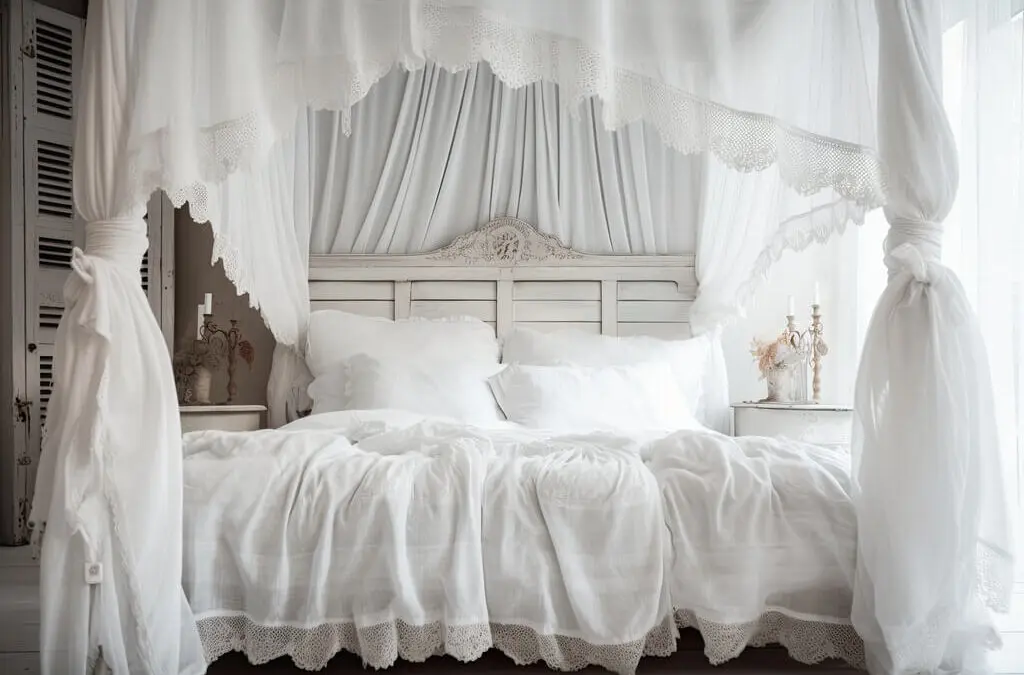 Are you tired of your bedroom's current look? Do you want to bring a vintage charm that takes you back in time? Well, you're in luck!
Vintage bedroom ideas have gained popularity in recent years, and you can easily add this trend to your own space. In this article, we'll explore a few simple changes you can make to achieve that nostalgic vintage feel.
So, without further ado, let's dive right in!
Embrace Soft and Pastel Colors
Have you ever noticed that vintage-inspired bedrooms in magazines often feature soft and pastel colors? But why? Well, the reason is that soft and pastel colors evoke a sense of calm and tranquility.
So, when designing your bedroom for the Victorian era, keep this information in mind. Opt for hues like blush pink, mint green, or powder blue to create a serene ambiance. These colors generally work well as wall paint, curtains, bedding, and decorative pieces.
Just remember, simplicity is key here. So, avoid using overly bold or vibrant colors that might clash with the vintage aesthetic.
Add Character with Wood Paneling
One of the first things that might come to your mind when thinking about vintage design is a cozy, cabin-like atmosphere. But to add this aesthetic to your bedroom would mean making major renovations in the bedroom. Right?
Well, it's quite the opposite. You can use faux wood paneling to transform your bedroom into a vintage haven. All you need to do is cover different areas such as walls, backsplash, furniture, and cabinetry with the paneling, and that's all!
Nevertheless, opt for light or medium-toned wood with a distressed or weathered finish. It'll create a cozy and rustic atmosphere, bringing a sense of nostalgia and elegance to your bedroom.
Invest in Antique Furniture
No vintage-inspired bedroom is complete without antique furniture. Don't you agree? It can instantly add a sense of history and charm to your space.
But antique furniture can you add to your bedroom precisely? Well, look for old dressers, nightstands, or bed frames that have unique details, curved lines, and intricate carvings in the nearby furniture or thrift store.
Also, don't worry if your furniture doesn't match perfectly. You can always mix different vintage pieces can create an eclectic and unique look.
Accessorize with Vintage Décor
It goes without saying that the right accessories can truly make your vintage-inspired bedroom come alive. So, after adding furniture, look for vintage mirrors (with unique designs and textures), antique picture frames, and ornate lamps to add aesthetics to your room.
But where can you find these items? Well, you can visit flea markets and thrift stores and attend online auctions to find unique and affordable vintage décor items. Apart from that, you can repurpose delicate china teacups or antique vases as decorative pieces or for adding fresh flowers.
If you want to experiment and creativity, you can upcycle old items such as bottles, suitcases, or wooden crates. Simply add a distressed paint finish or vintage-inspired decals for an authentic vintage look.
Create Coziness with Textiles
One of the easiest and quick ways to enhance the vintage atmosphere in your bedroom is by using textiles. You can make your bedroom more comfortable and inviting by using different fabrics and materials. This will make your room look sophisticated and ideal for relaxing and unwinding.
For example, you can hang lace curtains to let in gentle sunlight or use a crocheted bedspread to add a vintage touch. Likewise, layer your bed with fluffy pillows and cushions, and consider adding a vintage-inspired rug or a plush carpet to make the floor soft and cozy.
You can even try your hand at DIY vintage textiles. Just use the old fabric or lace and stitch them together to create unique pillow covers. You can easily find stitching patterns online and create multiples of covers.
Add a Reading Nook
If you're someone who enjoys diving into the pages of a good book, how about creating a reading nook in your bedroom? It'll provide you with a cozy and dedicated space to relax and get lost in the world of literature.
Don't worry; it is pretty easy! Simply look for antique bookshelves or bookstands to showcase your collection. You can also opt for leather-bound or hardcover books with aged pages to give them a vintage appearance.
To make this reading nook even more appealing, consider adding a comfortable armchair or a cozy window seat with plush cushions and a soft throw blanket. That's all! Now, you can curl up with your favorite books and enjoy a quiet escape into the past.
Use Lace Canopy on Your Bed
Finally, using a lace canopy for your bed is a simple yet charming way to bring a vintage touch to your bedroom. It creates an enchanting and romantic atmosphere that takes you back to the elegance of the past.
To create this look, select a canopy frame or a sturdy rod that spans the width of your bed. Then, attach it securely to the ceiling above your bed (be careful while doing so or seek professional assistance.) Lastly, drape a sheer lace fabric over the frame, allowing it to fall gracefully on all sides.
In fact, lace canopies not only serve as a beautiful decorative element but also offer functional benefits. The lace will filter the light- creating a soft and dreamy ambiance. They create a sense of privacy and coziness, transforming your bed into a private retreat within your room. Moreover, it adds a touch of whimsy and sophistication to your sleeping space.
Nonetheless, make sure to invest in high-quality lace fabric with unique details or patterns. Otherwise, it can easily tear apart- affecting the design of your bedroom.
Wrapping It All Up
Designing a vintage-inspired bedroom is about creating an ambiance connecting with the bygone era. So, take inspiration from different time periods and styles, and don't feel constrained by rules.
Let your personal taste shine through, and mix and match elements that speak to you. With a little creativity and attention to detail, you can transform your bedroom into a cozy place with timeless charm.
In case you missed it!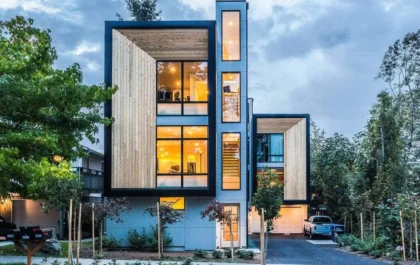 27+ Stylish & Modern Townhouse Designs for Urban Living.
The townhouse's first impression is normally too small, too compact, too narrower, and the list is endless. Well, let us…