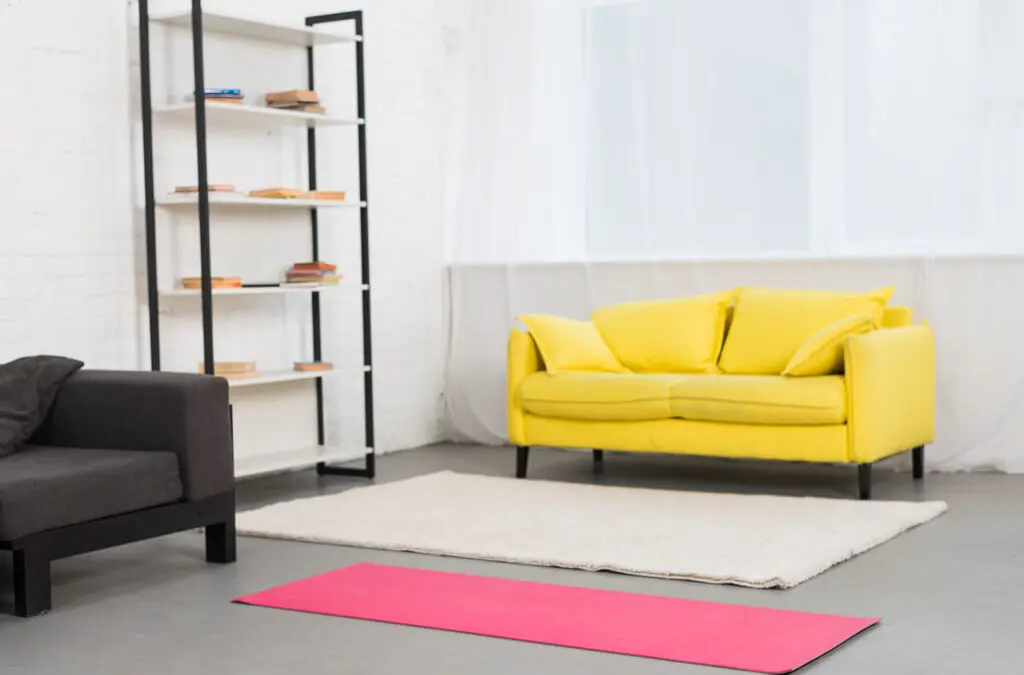 We all shop for rugs to decorate our homes, offices, and other spaces. Today, you can find rugs in any shape, size, design, or pattern. Area rugs are often used in tiles, concrete, and hardwood flooring.
Many of us have rugs in our spaces but have you ever heard of rug pads?
Rug pads are made from materials like rubber or PVC and placed underneath your rugs. A rug pad holds the rug in its place, making it less slippery. This is a buffer that provides a firm base and protects both your rug and floors. These are only a few, but a rug pad has several benefits.
If you're looking for rug pads and want to know how they are extremely useful in your home, keep reading.
This article explains the types, and reasons to buy a rug pad. So, whether you want to decorate your new office, living room, or studio, these rug pads will help you to achieve your aesthetic goals.
Let's dive in.
Most Popular Types of Rug Pads
Today, rug pads are available in various materials, and each one has its own benefits. You can select a rug pad according to the size of your area rug, budget, and material.
Rubber Rug Pads
Rugs often slip and slide, so you can get rubber rug pads to prevent this. These types of rug pads provide excellent grip and cushioning. You can use them in areas like hallways and entryways.
PVC Rug Pads
PVC is widely known for its durability and moisture resistance properties. These PVC rug pads are best for humid or damp environments of your home, such as the kitchen and bathrooms.
Felt Rug Pads
If you're looking for a rug pad for more cushioning and sound-damping, get a felt rug pad. These pads are made from compressed fibers and offer excellent support and cushioning.
Natural Fiber Rug Pads
Natural fiber rug pads are made from environment-friendly materials like jute, wool, or cotton. These rug pads are chemical-free, so they're best for people suffering from sensitivities or allergies.
Memory Foam Rug Pads
These types of rug pads are constructed from high-density foam materials, which provide great comfort. You can use them under your thick or heavier rugs.
Do You Really Need a Rug Pad?
If you are still contemplating whether you should buy a rug pad or not, the answer is yes, you should! Whether you want to add warmth to your floors or make your space more stylish, rug pads are necessary. Remember, no rug is complete without a rug pad!
Top 5 Reasons Why You Need a Rug Pad
1. Extra Cushioning
If you want to enhance the "underfoot experience," don't think much and get a rug pad.
The rug provides slight comfort on the floor, but if you want more cushioning, rug pads are the best. Rug alone can result in sliding and wrinkling, but you will get a strong grip with a rug pad. These pads give you a comfortable and safe surface to walk or sit on.
2. Floor Protection
Over time dirt and debris accumulate underneath your area rugs. Also, heavy furniture like couches or tables can scratch your floor surfaces. Many rugs also have rough backing, which can make scratches or dye bleeds on your floors. These things can severely damage your floor surfaces.
Sometimes moisture can build up, or spills of liquids and pet urine can cause the dye to bleed and easily transfer from your rugs to floor surfaces. You can purchase a water-resistant and spill-resistant rug pad to prevent scratches. These rug pads will provide protection to your carpets, hardwoods, vinyl, or stone floors.
3. Prevents Slips and Falls
Imagine walking unwittingly on your rug, and suddenly it slips. If you're lucky enough, you won't fall or get any injuries, but this will surely give you a tiny heart attack.
Have you experienced something like this before? If yes, it's time to buy a rug pad!
Rug pads are made from anti-slip materials which offer good grip. You can simply attach a rug pad to both the floor and the rug. So, even if you have a hard or slick surface like tile or hardwood, it will prevent shifting.
4. Increase the Life of Your Rug
Rug pads protect your expensive rugs from dirt and debris. Rugs usually shift, and it can cause rubbing and scratching on the bottom. This can also lead to a prematurely aged rug. Imagine spending a fortune on a rug, but it doesn't last for a couple of years. So, to protect your rugs and increase their life, investing in high-quality rug pads is advised.
5. Reduces Noise
Rug pads are also good for blocking and reducing noises. It will act as a buffer and eliminate sound transference from your feet to the floor. If you have hardwood floors or other 'loud' surfaces.
FAQs
1. Is a rug pad necessary under the carpet?
Rug pads are used to protect both rugs and floors. They also prevent slips, slides and control the curling and wrinkling of a rug. Pads also reduce noise and rug wear. This is why having a rug pad underneath a rug is highly beneficial.
2. What is the best material for a rug pad?
Rug pads made from felt, natural rubber, or natural fiber are best for floor surfaces like hardwood, stone, or tile.
3. Does the quality of the rug pad matter?
A high-quality rug offers good support, firm cushioning, and a strong grip on the rug and the floor. Also, the rug pad size should always match your area rug's dimensions. You can buy rugs in materials like PVC, felt, memory foam, or natural rubber according to your requirements or budget.
Conclusion
Rugs are a significant part of our homes, so it's important to take care of them so that they will last for many years. And one way is to put a high-quality rug pad underneath your rugs. Rug pads prevent slipping, minimize edges from unfurling, and protect your rugs and floor surfaces.
In case you missed it!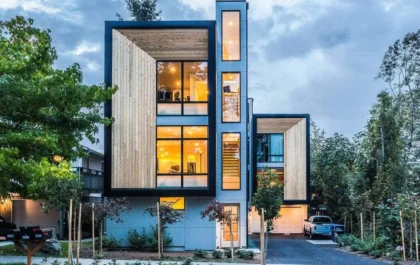 27+ Stylish & Modern Townhouse Designs for Urban Living.
The townhouse's first impression is normally too small, too compact, too narrower, and the list is endless. Well, let us…