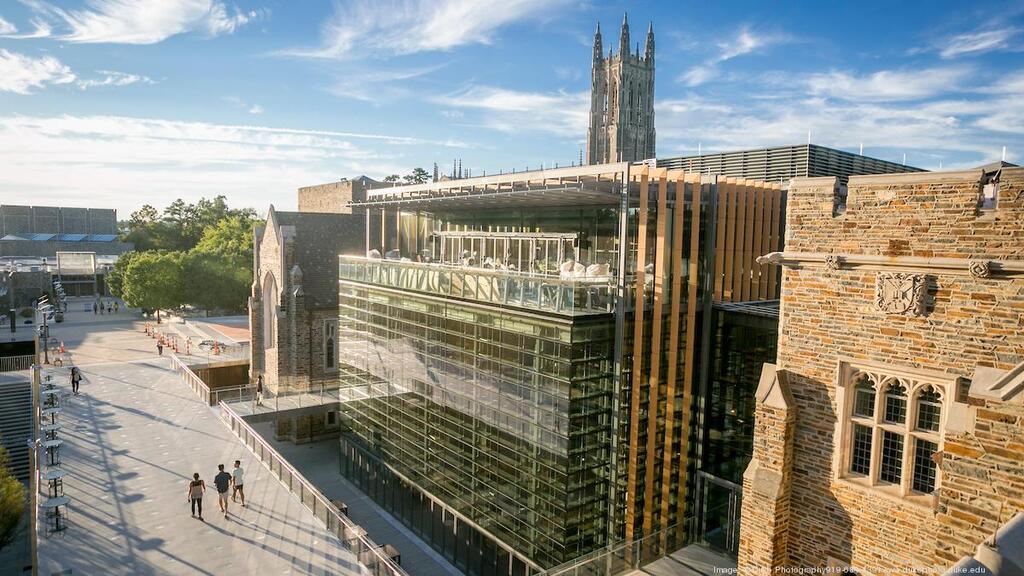 West Campus Union of Duke University got renovated in the year of 2016. Duke west union, the prestigious university situated in Durham, North Carolina is very old and very popular for its quality education.  
Architects Grimshaw renovated the Duke West Union which is a place for student gathering and the new renovation just holds everyone together within its amazing design. It is the communal heart of Duke that fosters social interaction, healthy lifestyles through its dining area and brings excitement and joy among the students as they gather here in mass and socialize.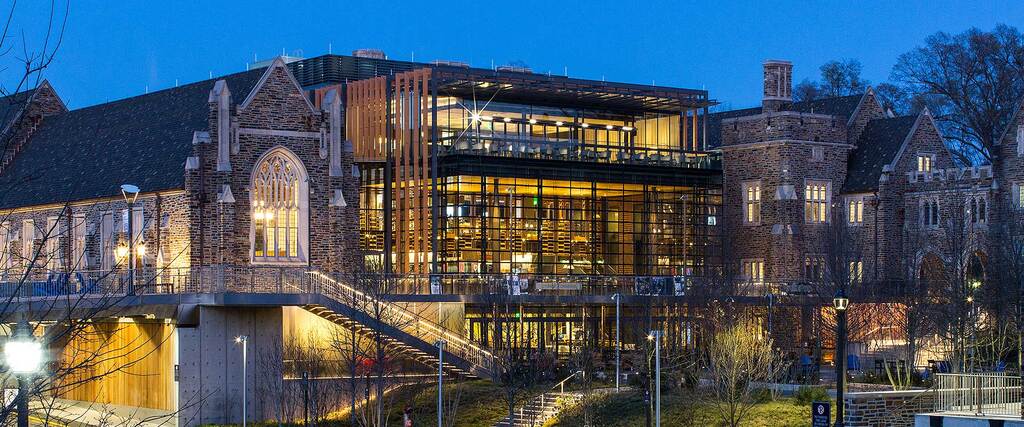 Source: cloudfront.net
West Union Duke building was first designed in 1931.  It was done originally by the office of Horace Trumbauer. Now, it is renovated and expanded to a completely different version. The legacy of the original building and its architectural significance is maintained in some parts of the renovation. The central core of the building has been reimagined completely and transformed. 
The original version was featuring an exterior façade made up of local  Duke Stone. Indiana limestone was used for other decorative elements.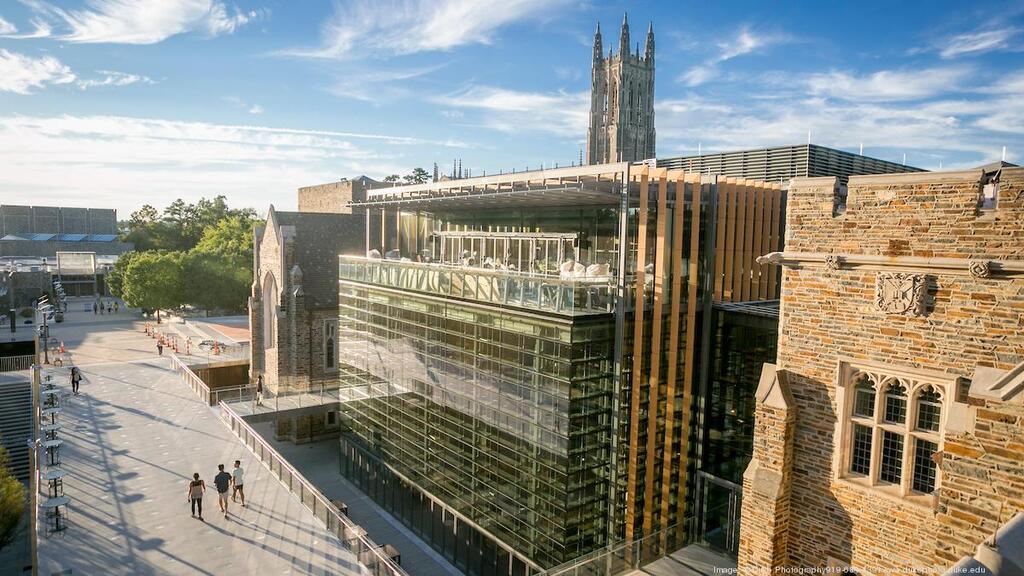 Source: media.bizj.us
Focus is given to bring the natural light inside the building and so you will witness glass walls in most of the parts of the building. It looks really beautiful at night with the mesmerizing lightings inside the building. 
There is a comfortable seating area made for the students and faculties to sit and share knowledge and socialize. This space where students can sit, enjoy, and socialize is no doubt one of their favorite places. This area serves as a place for meetings, presentations, rehearsals, and performances as well.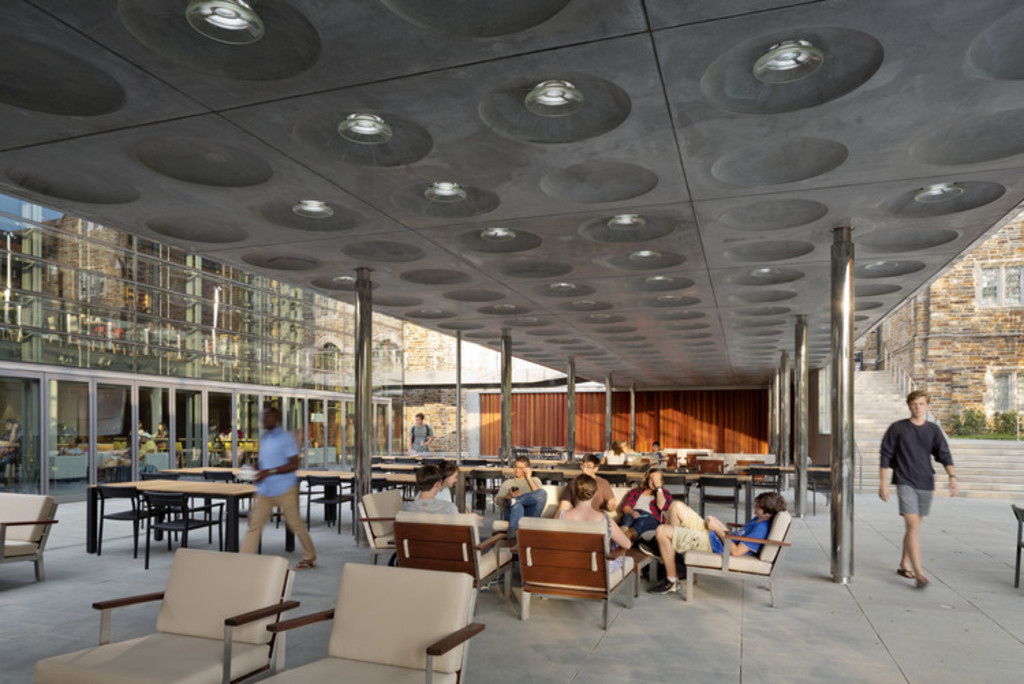 Source: adsttc.com
In short, it has become a special place for conducting co-curricular activities. Various clubs and organizations of Duke University conduct different activities over here. Craftsmanship used for constructing the building is superb and it successfully fosters a great brotherhood feeling among the students of different cultures. 
The steel and glass balconies are perched in the wood trusses. The Gothic style wood trusses are very unique and have become an identity of this place. The isolated spaces are now linked with a series of glass bridges. Due to the linking of the glass bridges, people can easily move from here and there.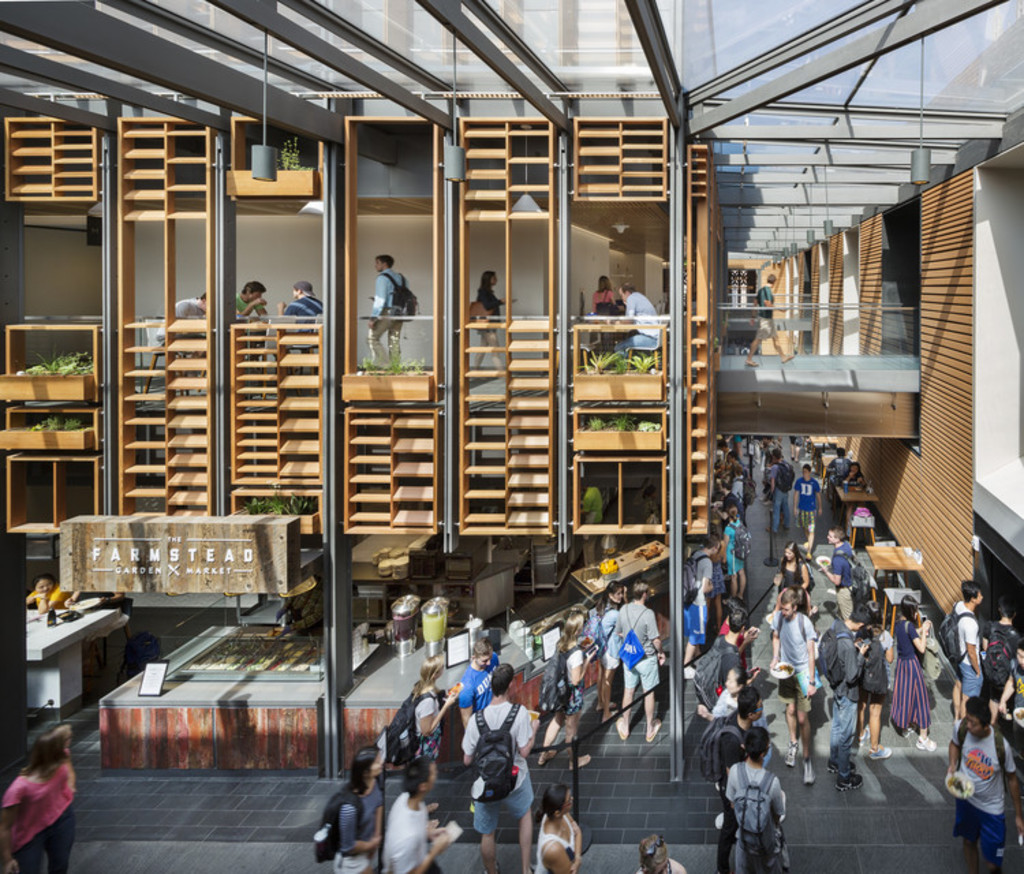 Source: adsttc.com
Apart from the places for social gathering, there are 12 dining venues offering a variety of different cuisines. This brings a great culinary food exploration experience for the students and faculties. 
The dining area provides fresh and healthy food where experienced chefs make it in the open kitchen. There is a newly designed exterior space that gets extends outside of the ground level dining. Outside dining areas make the dining experience just amazing.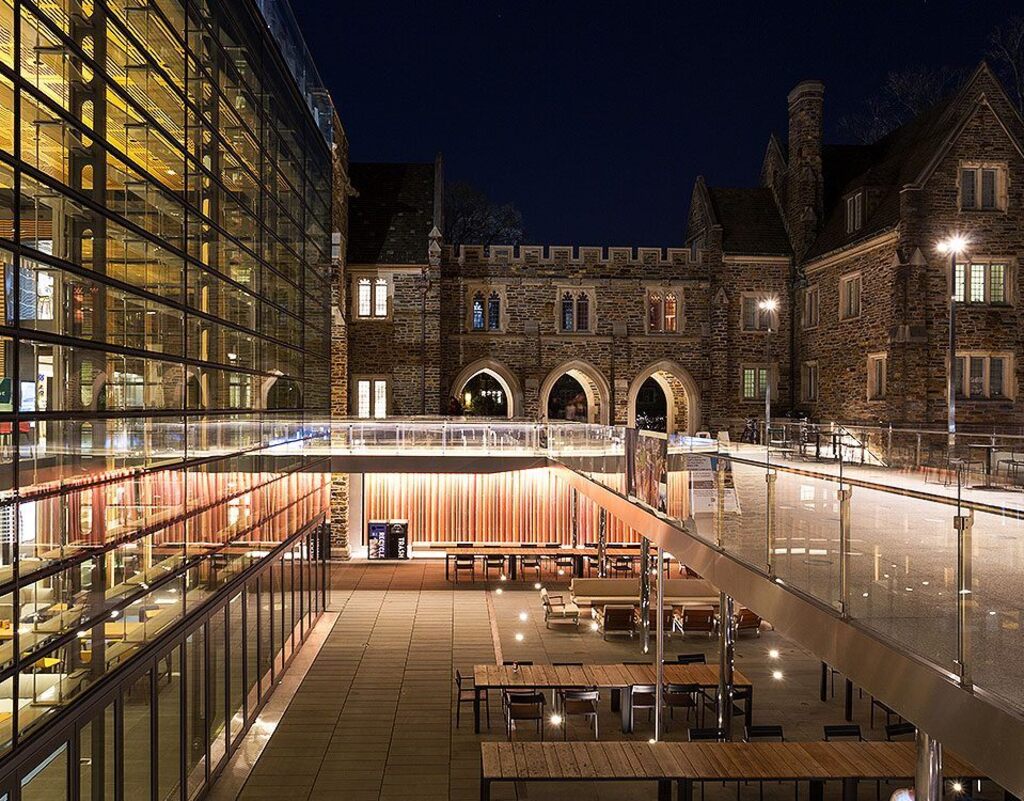 Source: cloudfront.net
There are contemplative seating areas layered with a new bridge. There is a beautiful beer garden as well. 
Also Read: 9 Different Types Of Architecture
Along with the transformation of the building, the surrounding landscape has also been transformed. The transformation of the building is done in coordination with the larger landscape master plan.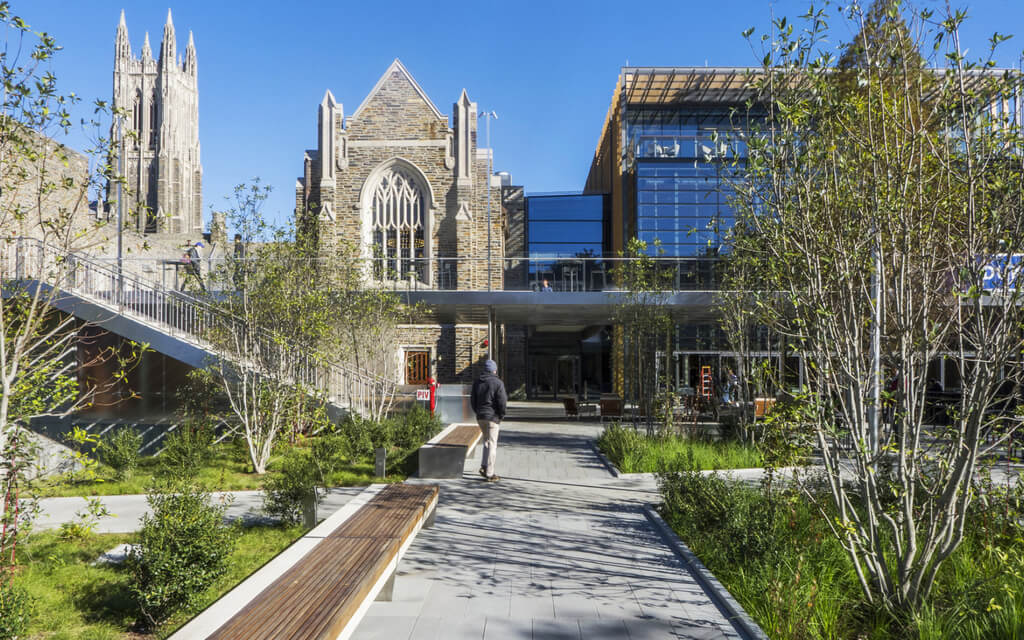 Source: sbp.de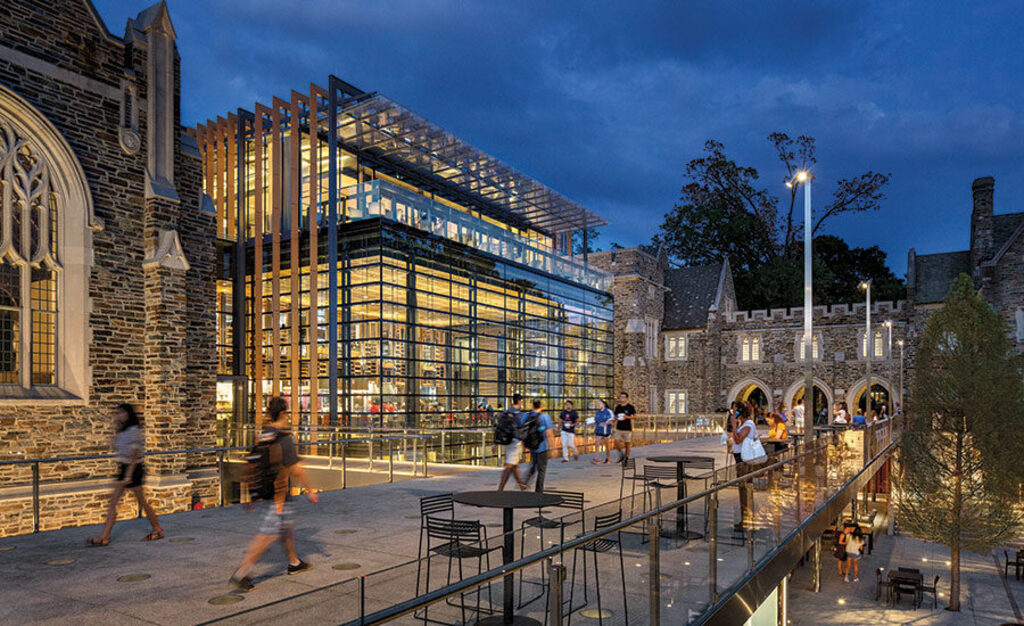 Source: architecturalrecord.com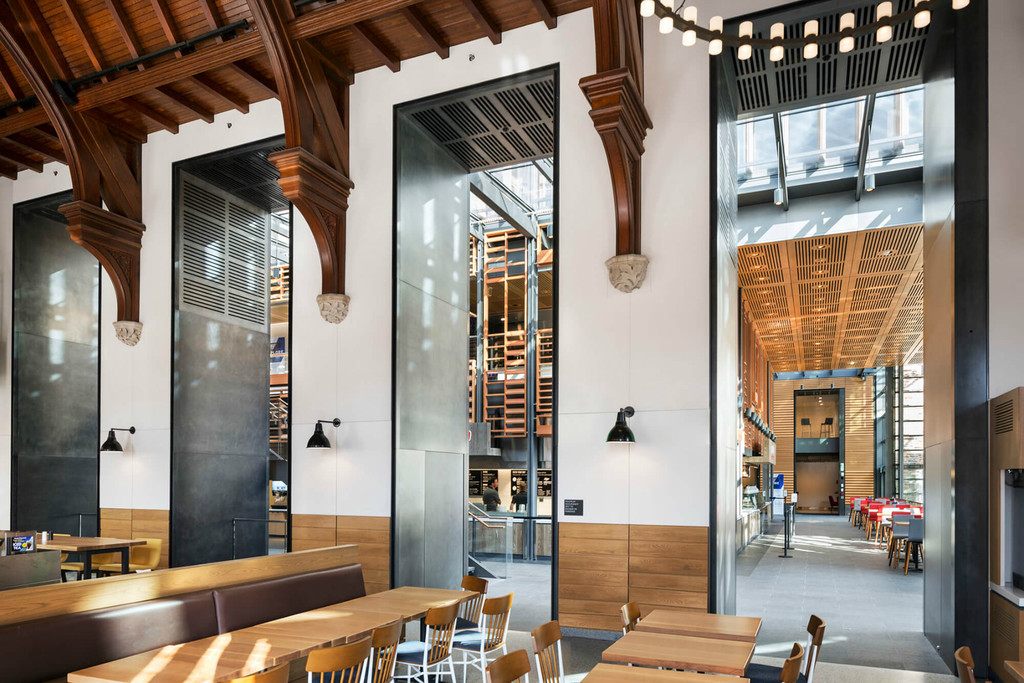 Source: arch2o.com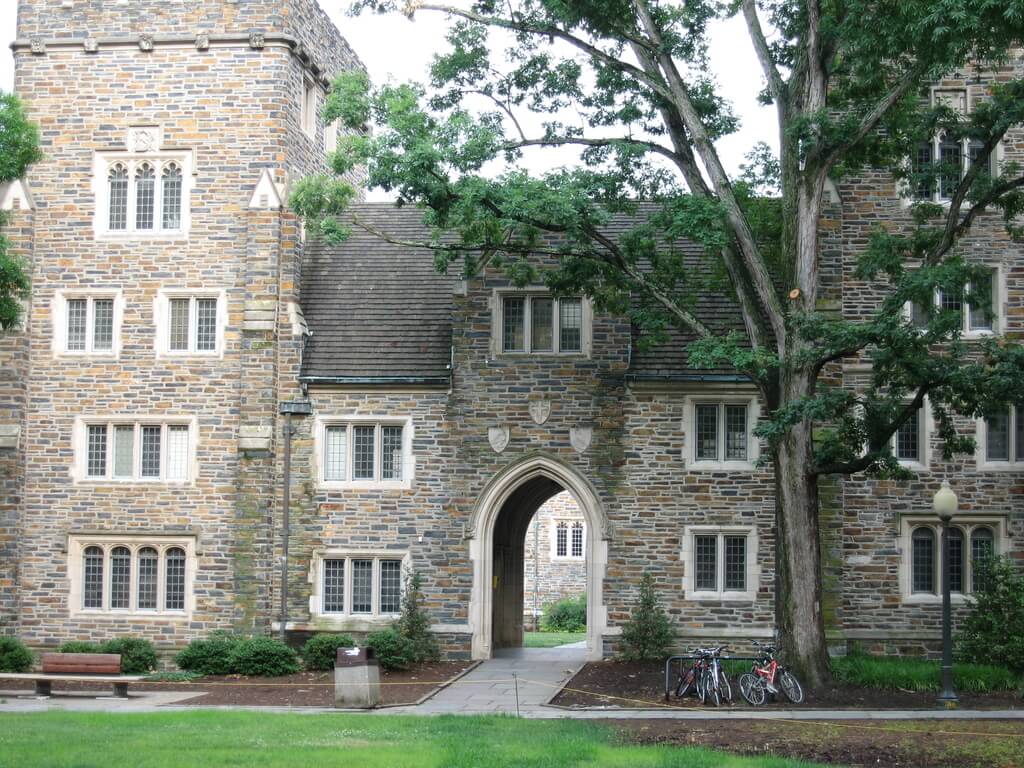 Source: wikimedia.org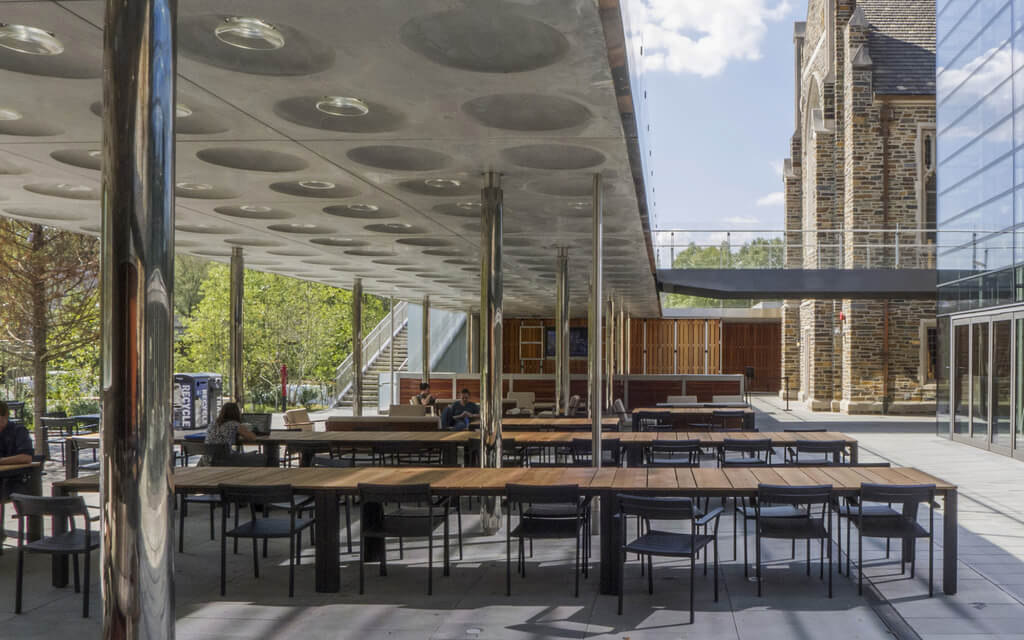 Source: sbp.de
Also Read: Rice University New Architecture Art Building by Diller Scofidio + Renfro Architecture
This newly renovated building of West Union Duke has given new energy and enthusiasm to the young spirits and added a new life to the campus. This work of Grimshaw architects will remain as an inspiration for the budding architects in the future. 
Stay tuned with Architecturesstyle for more amazing architecture design
Related posts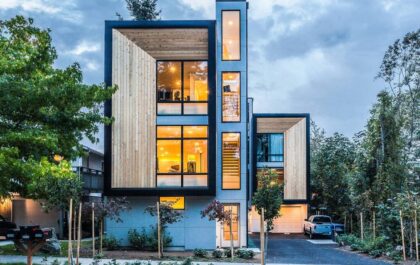 27+ Stylish & Modern Townhouse Designs for Urban Living.
The townhouse's first impression is normally too small, too compact, too narrower, and the list is endless. Well, let us…