There are many ways in which you can do your part for the environment, creating less of an impact and a smaller footprint. It's something that people may not have thought as carefully about just a decade ago, but today the environment has become a leading concern for many – and with good reason. While those day-to-day changes and steps you can take will certainly help, did you know you can also have a positive impact by designing a more environmentally friendly home? From small changes to renovation projects, here's a look at some of the steps you can take.
Use Smart Home Technology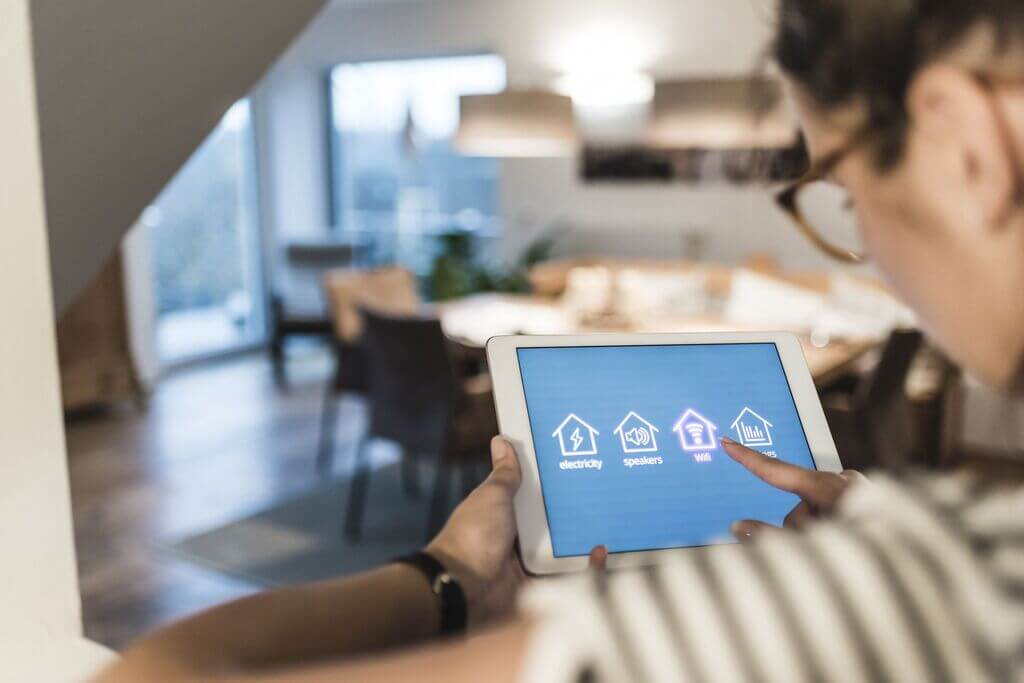 Here's a cool tip that is just as fun as it is impactful. Smart homes can include a huge variety of tech gadgets all meant to ensure the house is more energy efficient. Some of the most common ways in which smart features are using in the home include:
Lighting

Heating or cooling

Home security

An intercom system

Weather information
The fact is that smart home technology is a growing category, so watch for many more products to release in the coming years.
Embrace Composting
How often do you think about the amount of waste your household generates? It can be rather jarring to think about all the bags that end up in the landfill, which can then act as inspiration to reduce your contribution. Embracing composting is one of the top 10 ways to reduce your family's waste footprint. Not only will it reduce the amount of waste you send to the landfill, but it's also really easy to do.
All you need to get started is a composting bin, which can be placed in the backyard. Next, it's time to load it up with any food that you would usually throw in the garbage. As it turns to compost, it can be used as a nutrient-rich fertilizer in your garden.
Choose Recycled and Reclaimed Materials
When it comes to decor, furniture, and building materials, homeowners are being encouraged to use recycled and reclaimed materials. These items use little to no resources to produce and it means you're saving them from ending up in a landfill.
One of the easiest ways to make our homes environmentally friendly is to buy products that are made out of bamboo, instead of paper. Bamboo is far more eco-friendly than recycled paper and is widely used in the construction of paper products. Now, you can buy bamboo paper online for your home that comes with a carbon offset and lowers water consumption.
To top it off, these items can add more character and interest to your home design giving it a customized look. There may be a story behind that reclaimed wood that you used to build a harvest table; making it beautiful and unique.
Hang Window Treatments
Conclusion
Window treatments can provide your home with privacy, add to the overall décor, and bring a design plan together. Did you also know those window treatments can make your home more environmentally friendly?
Blinds and curtains can be used to let the sunlight in to help warm the interior naturally or be closed to keep the heat out without having to blast the air conditioner as much.
It's really about homeowners starting to look at home design in a new way; a way that takes into account the impact on the environment and how you can lessen your footprint.
Discover More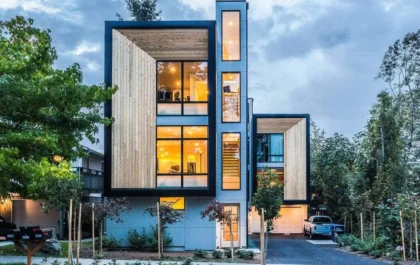 27+ Stylish & Modern Townhouse Designs for Urban Living.
The townhouse's first impression is normally too small, too compact, too narrower, and the list is endless. Well, let us…