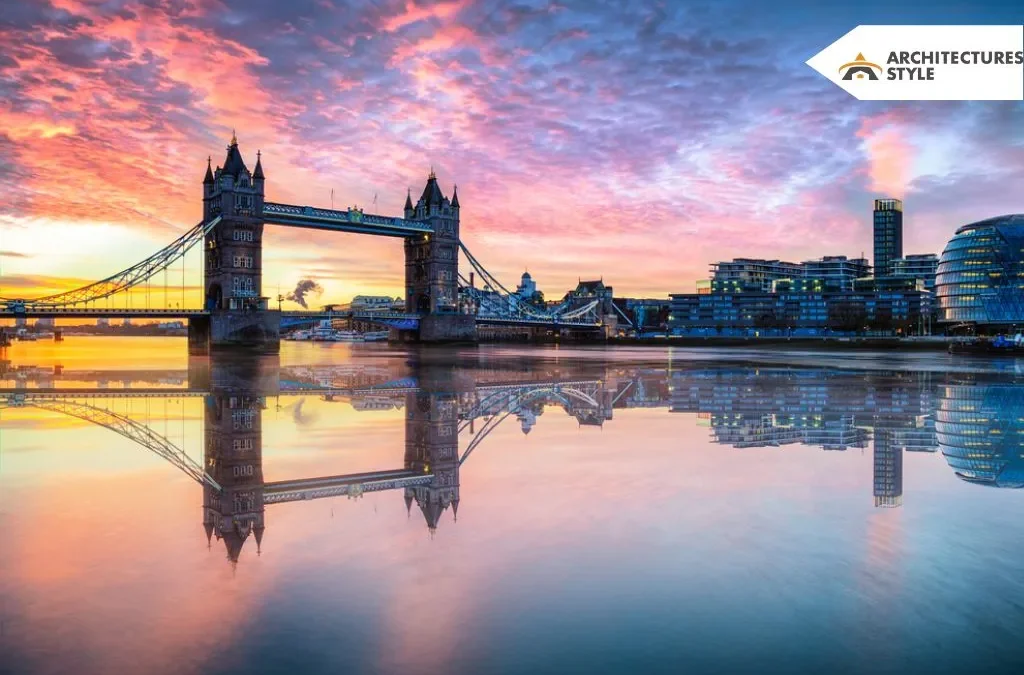 Once in a year, go someplace, you've never been before!! By traveling, not only we get to know about different cultures, but also it is extremely beneficial for our health. So, after knowing this, plan a trip to the most classical place in the world – London( famous buildings in London). Whether it is about the extravaganza living lifestyle, beautiful British accent, or architecture, there's nowhere else like London, Nothing at all, anywhere. Quite right?

A bad day in London is still better than a good day anywhere else!! Don't you agree? So, if you're thinking about a vacation or already decided to visit London, this article will surely be going to help you. Because today we bring you the best London landmarks that are loved by travelers. Whether you love to stare at buildings with great architecture or just want to get lost in the calm atmosphere of the city, we have covered it all. There are many reasons why this place is one of the most popular tourist destinations in Europe. But some of us still don't know what London is famous for or what are the most popular places in London? So, today we bring top 10 most famous buildings in London.
1. The Shard
Location:

London, SE1

Architect:

Renzo Piano

Year:

2013
This structure can be seen from anywhere in the city, so it is quite evident that this is one of the most famous buildings in London. It is 309.6 meters (1,016 ft) tall and has 95 floors. Designed by architect Renzo Piano, the Shard is a definite place to visit. Enjoy your lunch or dinner with your family and friends in the food court, as it has plenty of hotels & restaurants.
2. The Tower Bridge
Location:

Tower Bridge Rd, London SE1 2UP, United Kingdom

Architect:

Sir Horace Jones

Year:

1894
Yes, this is the oldest bridge in London. Built-in 1894, this bridge completed more than 125 years. Quite amazing, right? Wherever you go to London, whether you visit other places or not, just once go to this place. Tower Bridge is the pride of London.
Do you know that this bridge is raised approximately 850 times a year? Yes, it is true, it is still operational.
3. Palace of Westminster
Location:

Westminster, London

Architect:

Charles Barry and Augustus Pugin

Year:

1016 & rebuilt in 1840–76
The Palace of Westminster is the meeting place of the House of Commons and the House of Lords, which directly forms the parliament of the United Kingdom. It was first build in 1016 (which is more than 1000 years ago), but it was demolish in 1834 due to fire.
Did you know that the Elizabeth tower is also located near it? You might have heard about the big ben, but do you know actually Big Ben is referred to the hour bell inside the clock tower.
4. The Gherkin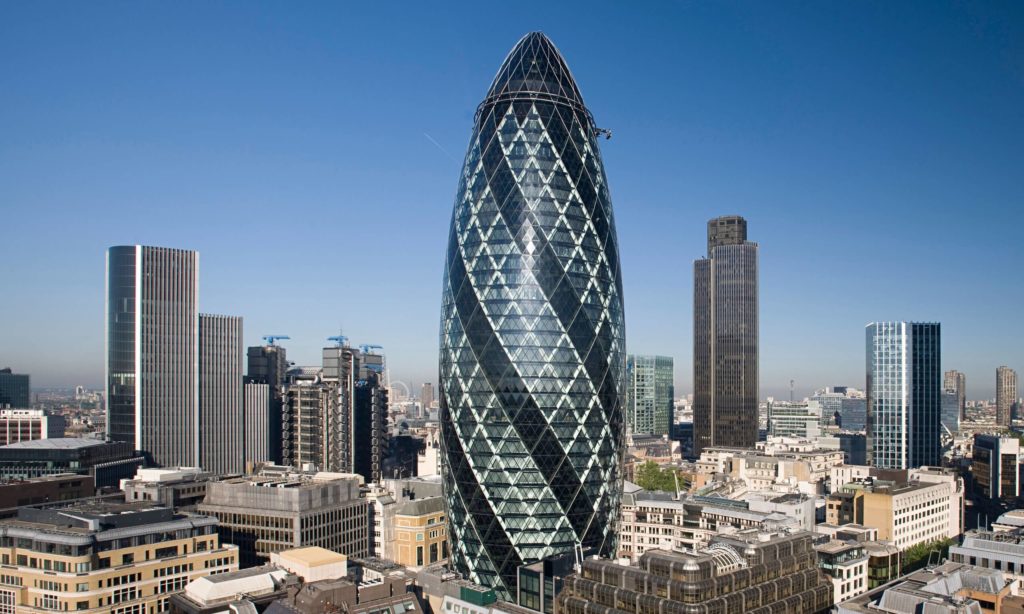 Location:

St Mary Axe, London, EC3

Architect:

Foster + Partners

Year:

2004
Previously this structure was know as the Swiss Re Building and later on 30 St Mary Axe. This bullet-shape skyscraper was instantly hit after the construction. Did you know that originally the height of the Gherkin is thrice as tall as the Niagara Falls? But later the height was scaled down and not only this but also it has a pretty interesting back story. During the construction back in 1955, the body of a Roman girl was discover. After that, the body is reburied near the Gherkin.
5. Buckingham Palace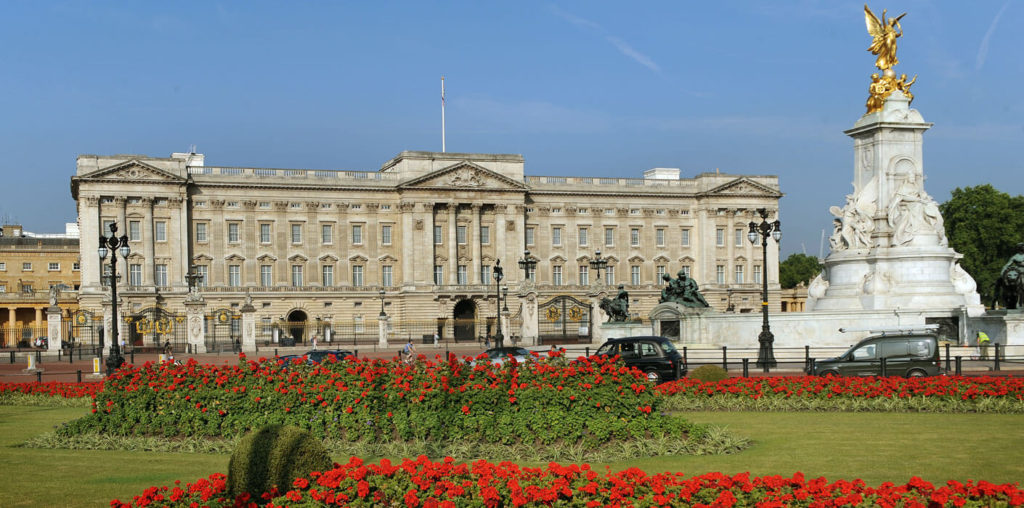 Location:

London Borough of Tower Hamlets, London, EC3

Architect:

John Nash, Thomas Cubitt, Edward Blore, Aston Webb, William Winde

Year:

1703
It is not fully permit to visit this palace from inside, but no one leaves London without getting a peek of this extraordinary palace from behind the gates. It is declare as the official residence of the queen. You can determine whether she's home or not by the overhead flying flags. Definitely, this is one of the most famous buildings in London.
This royal palace has 775 rooms in total, which includes 52 principal bedrooms, 92 offices, 19 staterooms, and 78 bathrooms. Isn't it the true example of royalty and luxuriousness?
6. Trafalgar Square
Location:

City of Westminster, London, England

Architect:

Sir Charles Barry

Year:

1840
Yes, yes, this place might sound a little weird, but did you know the real story behind this? This place is named after the most famous British military victories- Battle of Trafalgar. For centuries, it has been a focal point of attraction for visitors.
When you walk around, you'll find many interesting things like sculptures, monuments, and statues that are important in British history. And in front of the square, there is also an enormous fountain. After 25 years of construction, four lions are in place. These gigantic lions are make by melting the bronze cannons.
7. British Museum
Location:

Great Russell Street, London, WC1, United Kingdom
Did you know that it was the first public museum in the world? It was officially opened for the public in 1753. You'll find here many astonishing things such as Egypt's Rosetta Stone & Assyrian treasures, Elgin Marbles (it was taken from the Parthenon in Athens), and many world's ancient wonders.
There are also colossal wing lions that guard the royal palace of King Ashurnasirpal II. Interesting right? And also, don't forget to take a look at the Great Court, it is the largest covered public square in the whole of Europe. The structure also has a stunning glass roof that covers the world-famous reading room.
8. Lloyd's building
Location:

Lime Street, London, EC3

Architect:

Rogers Stirk Harbour + Partners

Year:

1986
Lloyd's building is also known as "inside-out" because its all services are being placed on the outside to use as much as inside space. The exterior is designed in such a way that it gives a futuristic & machine look. It was build in 1986, it immediately comes in the list of Grade I-list, and "One of the most astounding artistic achievements of our time" was say by the Architectural Review.
This place is sure to give a chance, so add this to your vacation list.
9. London Eye
Location:

Lambeth, London

Architect:

Marks Barfield

Year:

2000
The London Eye or Millennium Wheel is one of the most visited sites in London. How could we miss this on our list, right? So, you also don't miss it. Located near the riverside, it offers the stunning views of River Thame. When it was open in 2000, it was the tallest Ferris wheel in the world. Yes, it is 135 meters (443 ft) tall, and the diameter of the wheel is 120 meters (394 ft).
10. St Paul's Cathedral
Location: St Paul's Churchyard, London, EC4M 8AD
Architect: Christopher Wren
Year: 1675
11. Tower of London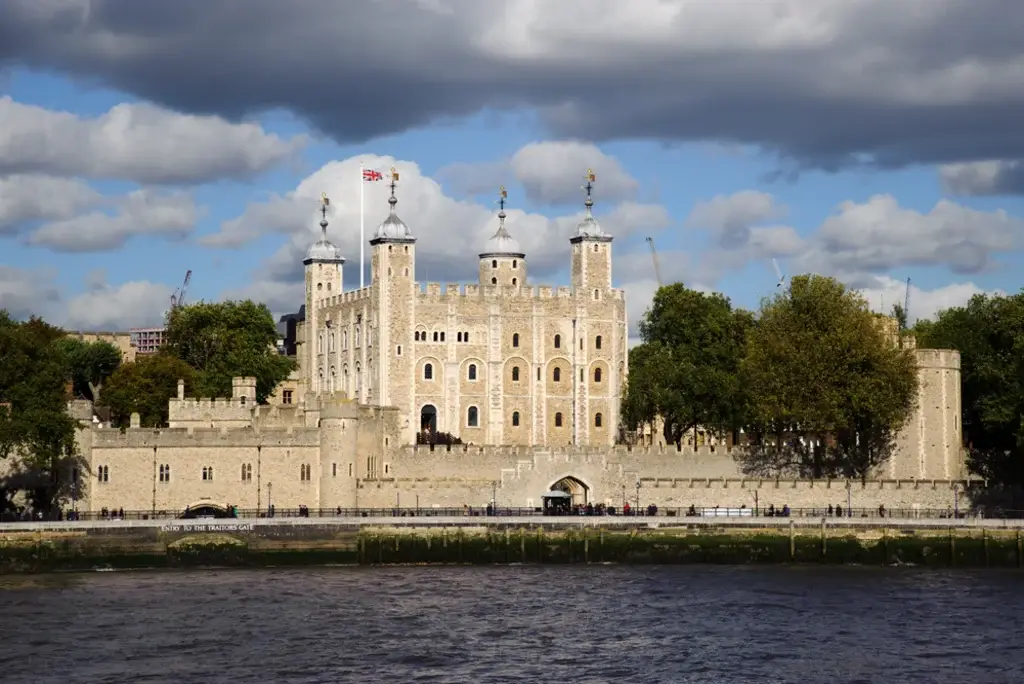 Location: London EC3N 4AB, UK
Architect: William I the Conqueror
Year: 1066
Continue Rading: