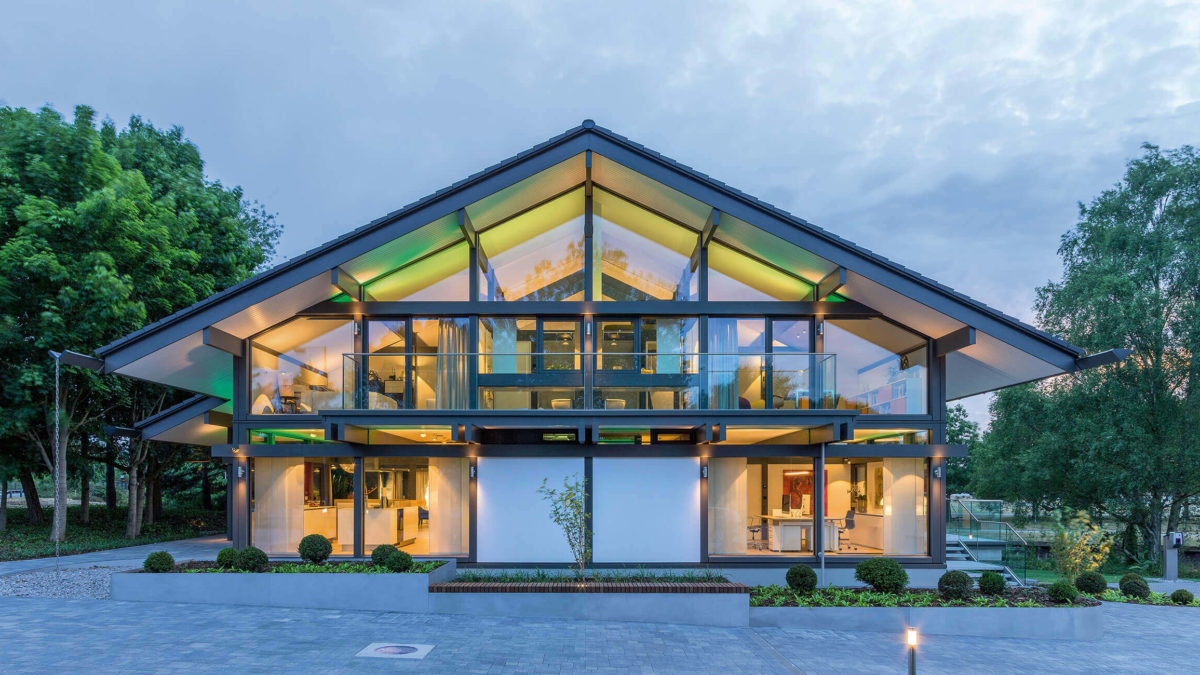 Unique 10+ Glass House Architecture Ideas for a Modern Home  
archistyladmin ,

Updated on 17th February, 2023
6 min

read
13357
As we all know, how much a Glass is important in architecture. No structure is complete without using Glass. No matter at a big or small level, glass is used everywhere. Glass House Architecture got famous after Mies Van der Rohe and Philip Johnson built some glass houses in the 1950s. And there is something magical about Glass houses, they are gorgeous and very eye-pleasing. Glass is a material that can be used to make anything glamorous or elegant or both at the same time. 
You'll be surprised to know that Glass is not used nowadays, it is being used since the 1940s!
You may have seen a mud house, a wood house, but have you ever seen a home that is fully made from glass? If not, keep on reading this blog because today we bring wonderful glass houses around the globe. These houses are not only located in fascinating places but also have unique shapes. So take a look at these mysterious glass house plans and designs and appreciate the work of architects. 
Here is the list of magnificent and luxurious Modern Glass House Architecture
1. Stahl House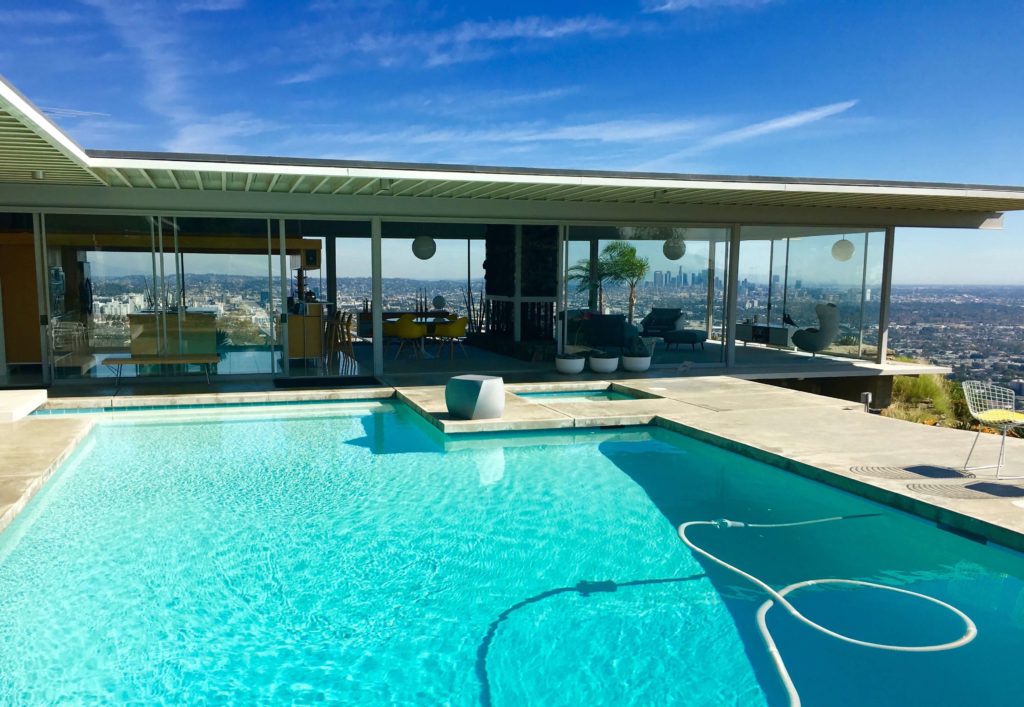 Source: wp.com
Architect: Pierre Koenig
Location: Los Angeles, California
Year: 1960
Area: 2,200-square-foot
Type: Residential
Stahl House is also known as a case study house, or it's better to call it a "Hollywood's Famous Glass-Walled House." Because it is the most popular location for American movies. It was also listed in the National Register of Historic Places in 2013. It has beautiful floor to ceiling glass walls with a panoramic view of the city. This is one of the most beautiful glass house architecture.
2. Glass House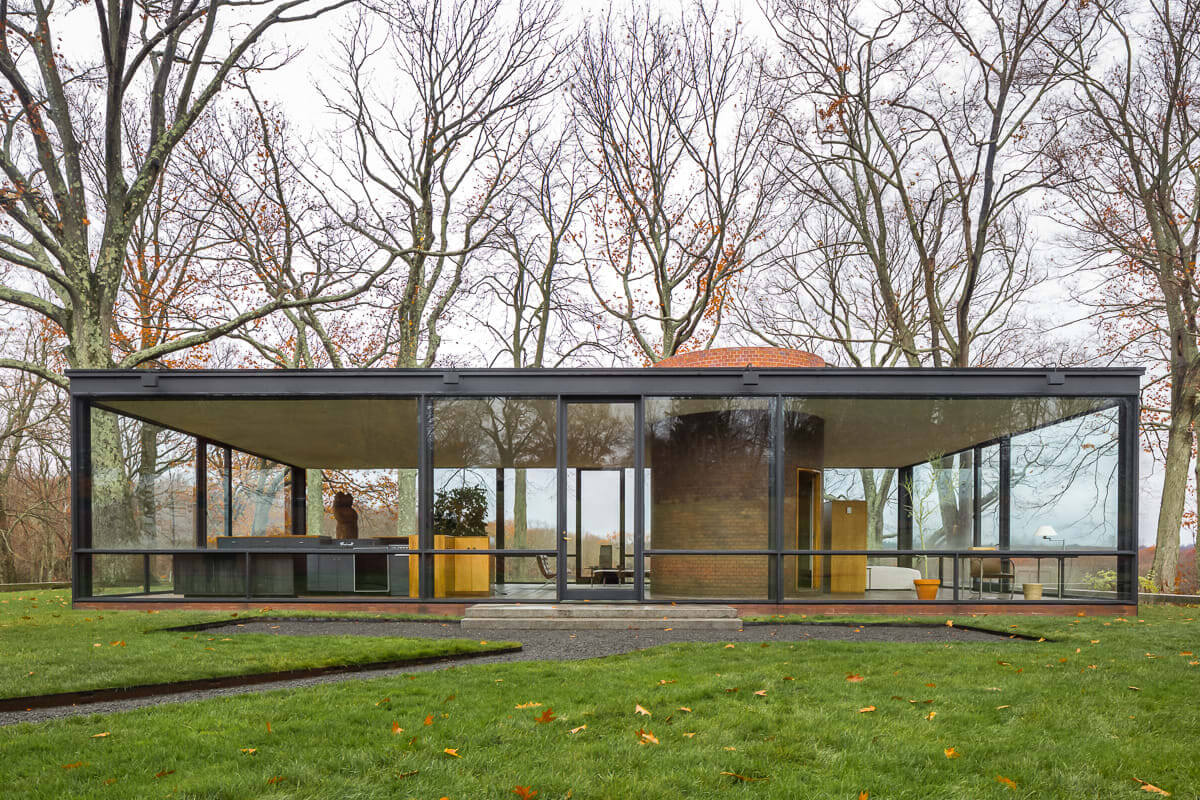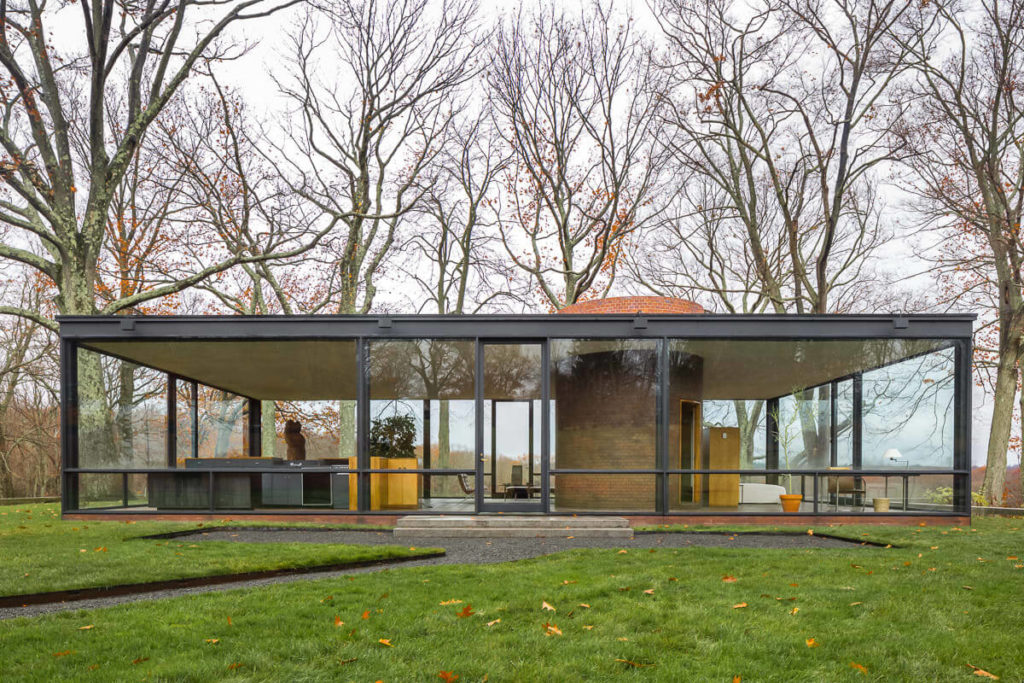 Source: cloudinary.com
Architect: Philip Johnson
Location: New Canaan, United States
Year: 1949
Area: 1,815 square feet
Type: Residential
Glass house or Johnson house is now a historical museum that is situated in New Canaan. The architecture of the house is inspired by Farnsworth House. It is now opened for public for tours and currently owned by the National Trust for Historic Preservation. This is a perfect example of minimalism with amazing geometric designs and glasses that gives magical reflections and also complete transparency.
3. Tower House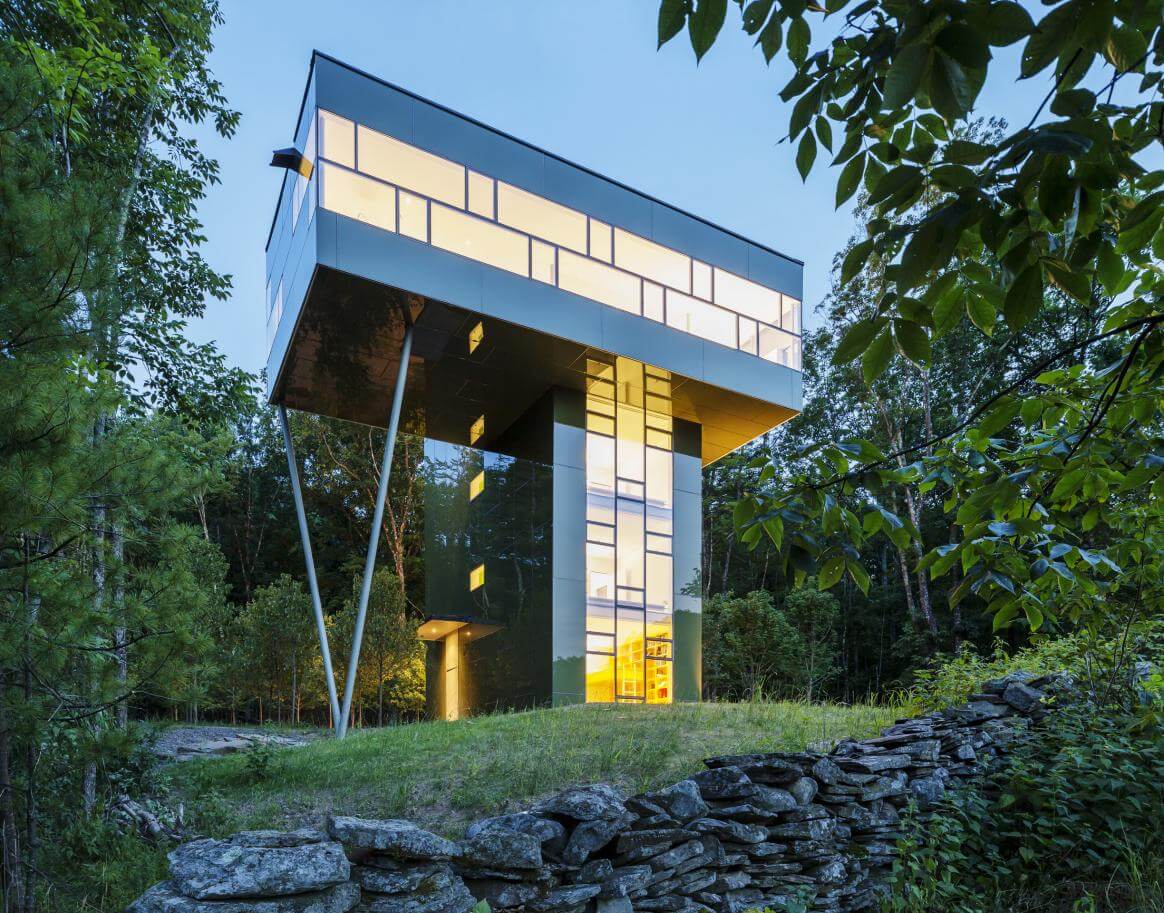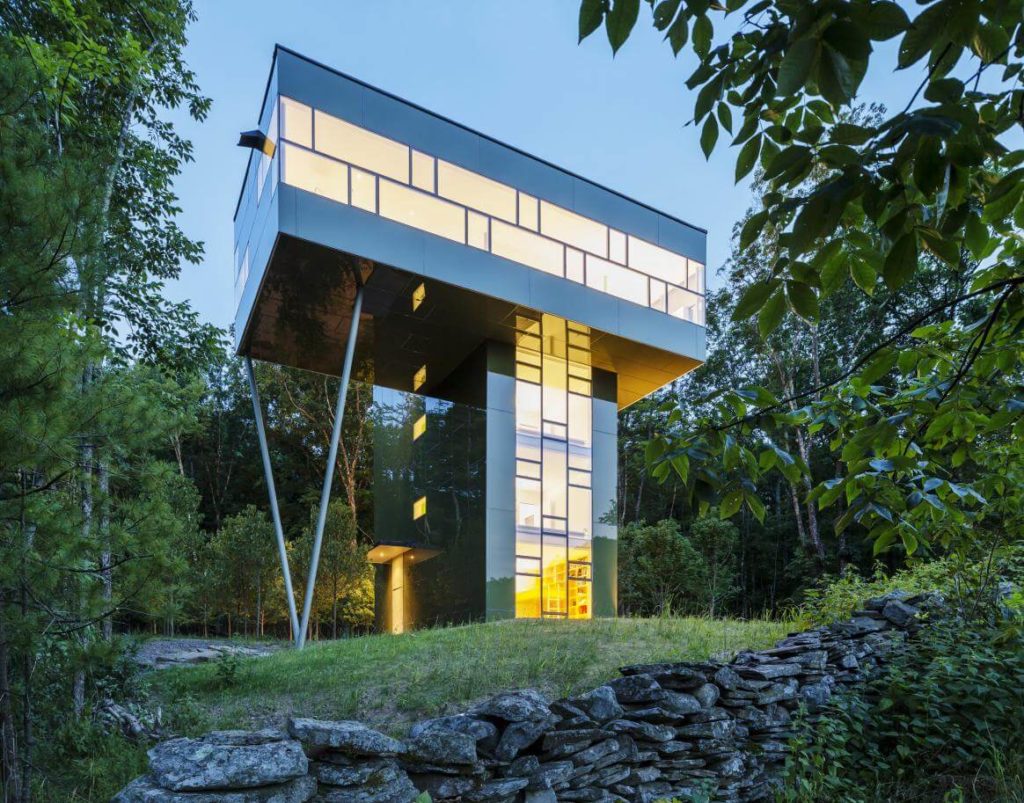 Source: gluckplus.com
Architect: Gluck+
Location: New York
Area: 2,500 square foot
Type: Vacation home
Do you love enjoying mountain views? If yes, this house is perfect for you. It provides magnificent views of the Catskill mountain range. The tower house has 3 levels and has a common staircase that joins all the levels. The house is covered with entirely transparent glass panels, which also has a unique cantilevered design. So spend your next vacation here!  
4. Photographer's Studio Over a Boathouse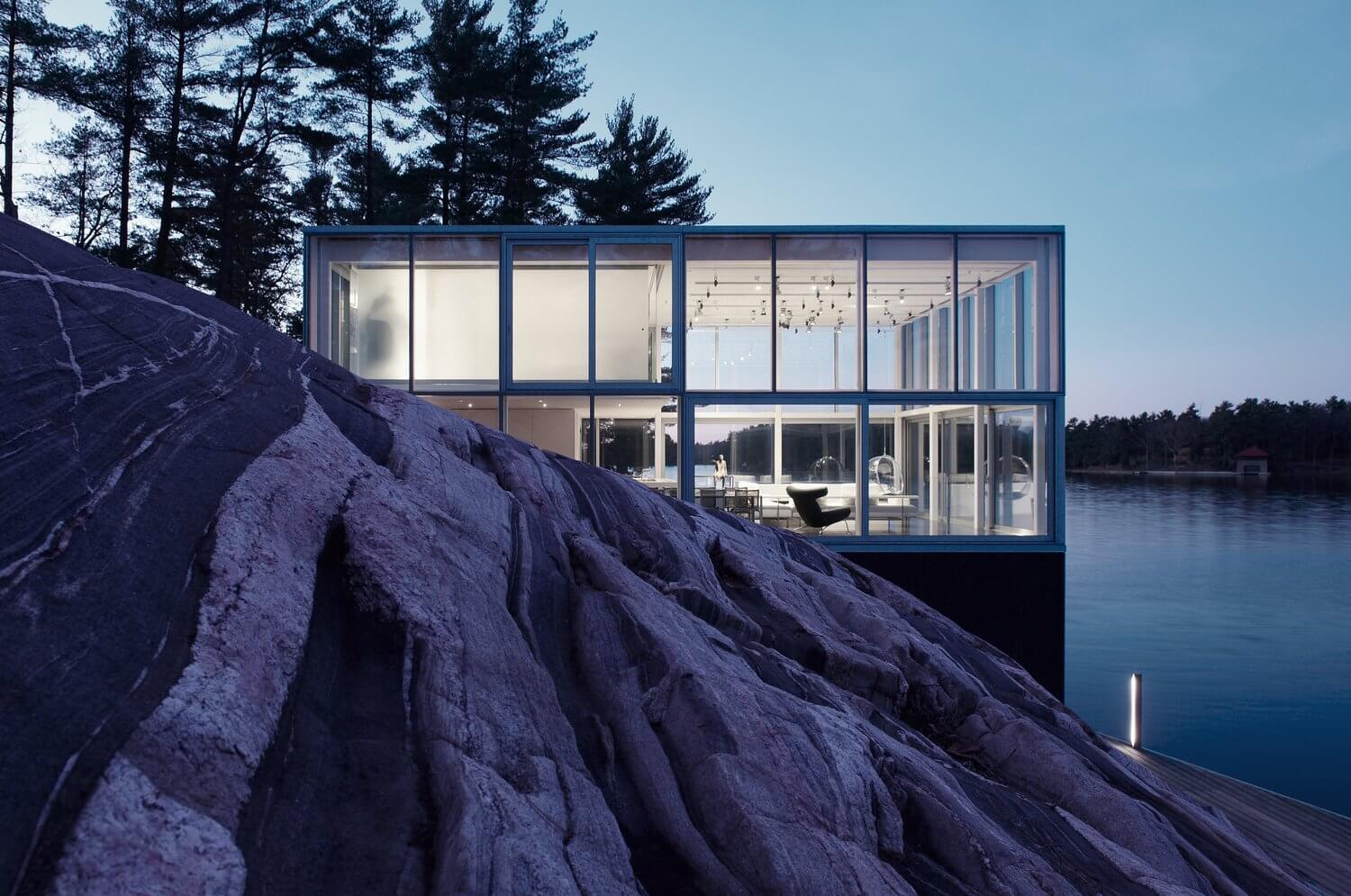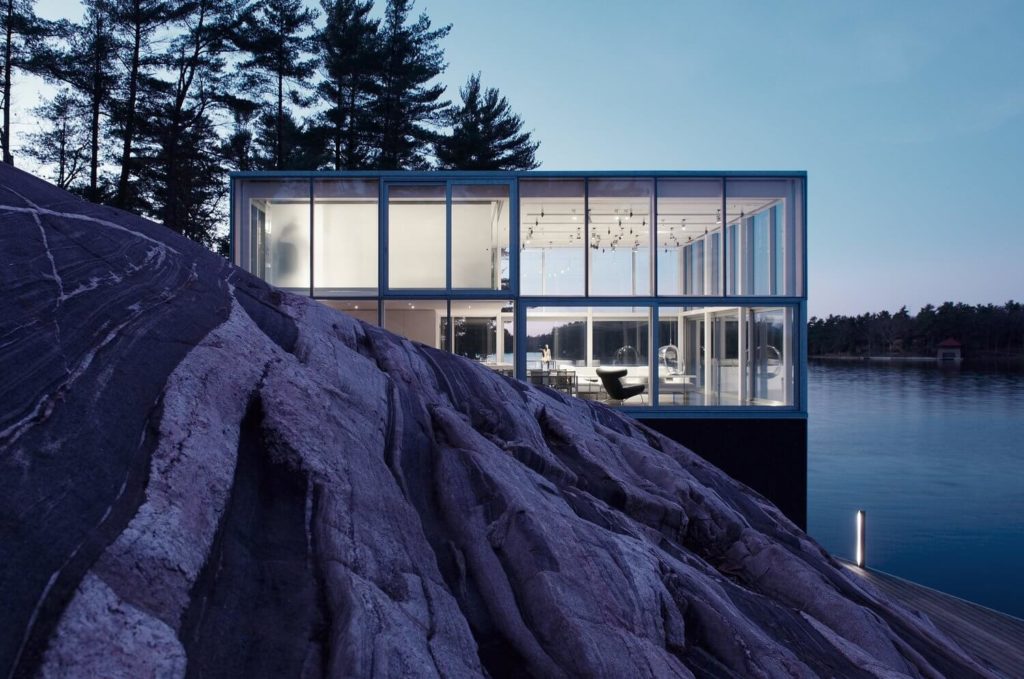 Source: squarespace-cdn.com
Architect: GH3
Location: Canada
Year: 2007 
Area: 167 square meter
Type: Residential/studio
Photographer's Studio house is situated in front of a lake, and it beautifully blends into the surrounding landscapes. It has a marvelous see-through glass facade. It has completely white interiors with the dark flooring that compliments everything very well. Also, the architects wisely use the glass with metal and granite that improves the thermal efficiency of the house. 
5. La Casa del Desierto (The Desert House)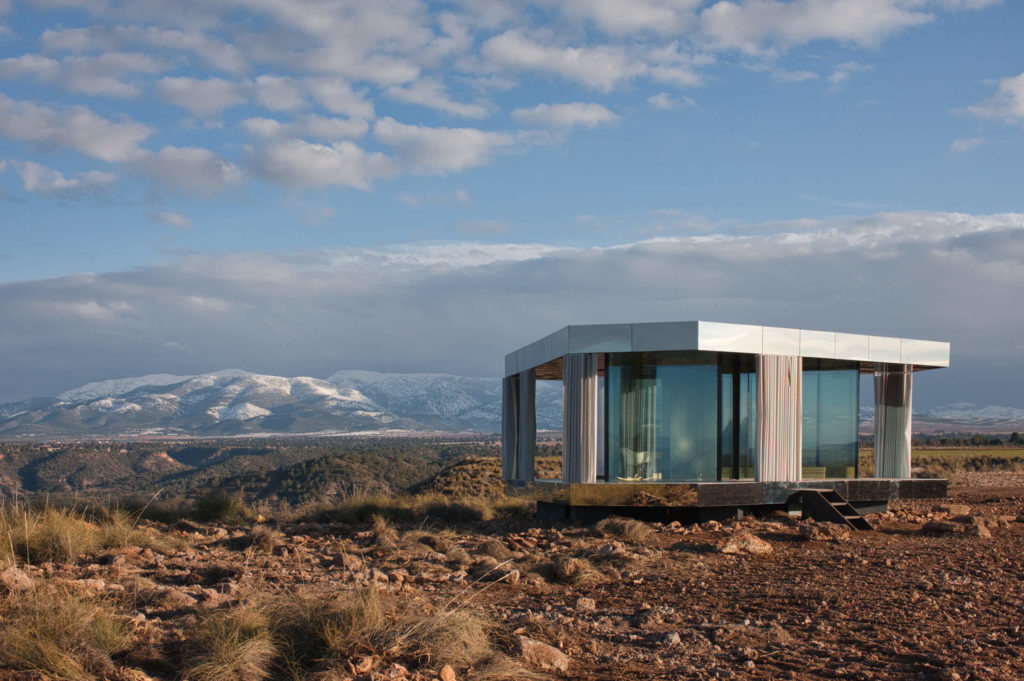 Source: lonelyplanet.com
Architect: OFIS Architects
Location: Gorafe desert, Spain
Year: 2018
Area: 20 square meter
Type: Temporary vacation retreat
La Casa del Desierto is a result of a collaboration project among OFIS Architects, Transsolar, and energy consultants from AKT II. This house is specially designed to have a comfortable and luxurious life in extremely hot temperatures of desserts. 
6. Villa Kogelhof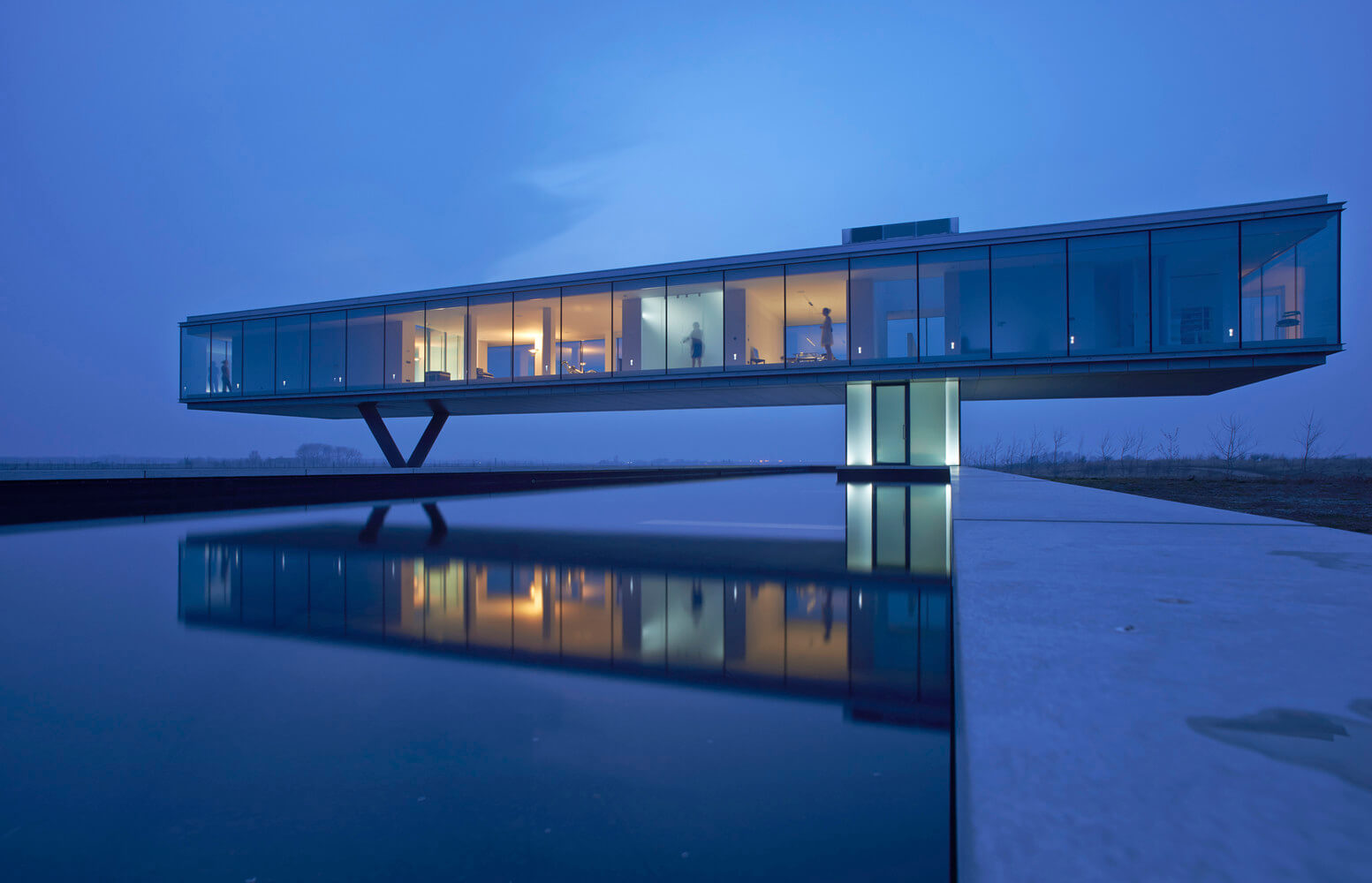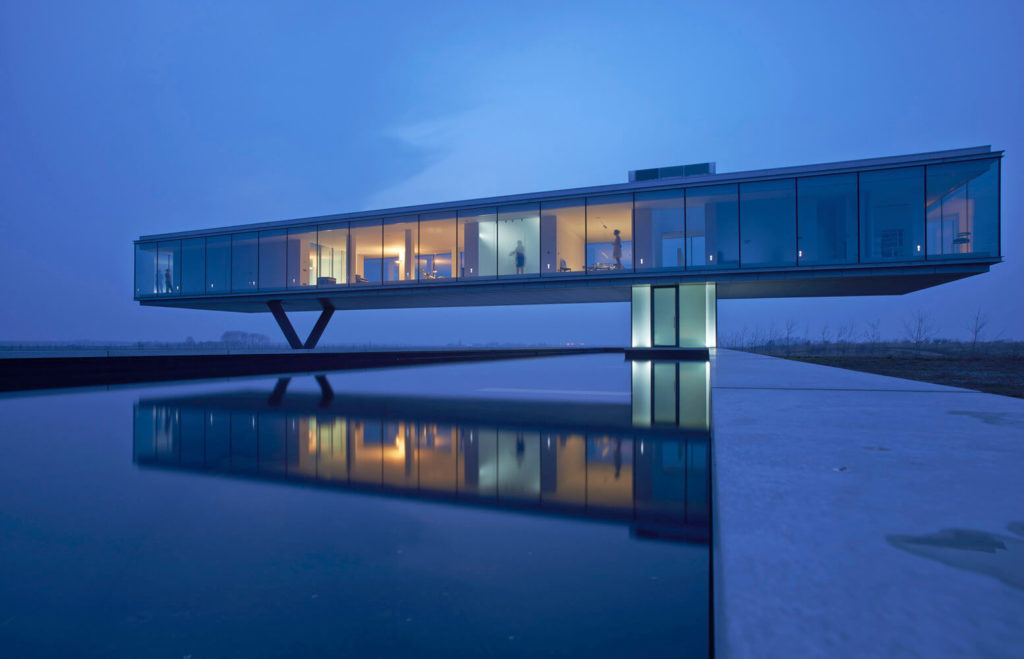 Source: adsttc.com
Architect: Paul De Ruiter
Location: Kamperland, Netherlands
Year: 2013
Area: 715 square meter
Type: Residential
Have you ever seen an underground glasshouse? If not, look at this house, it is mind-blowing. Villa Kogelhof is completely an eco- friendly house. Another amazing fact about this house is that it has a built-in cooling system and it also generates its own energy. As it has all these amazing features, no wonder that it has also won the Dutch ARC13 Architecture award. 
7. The Kay House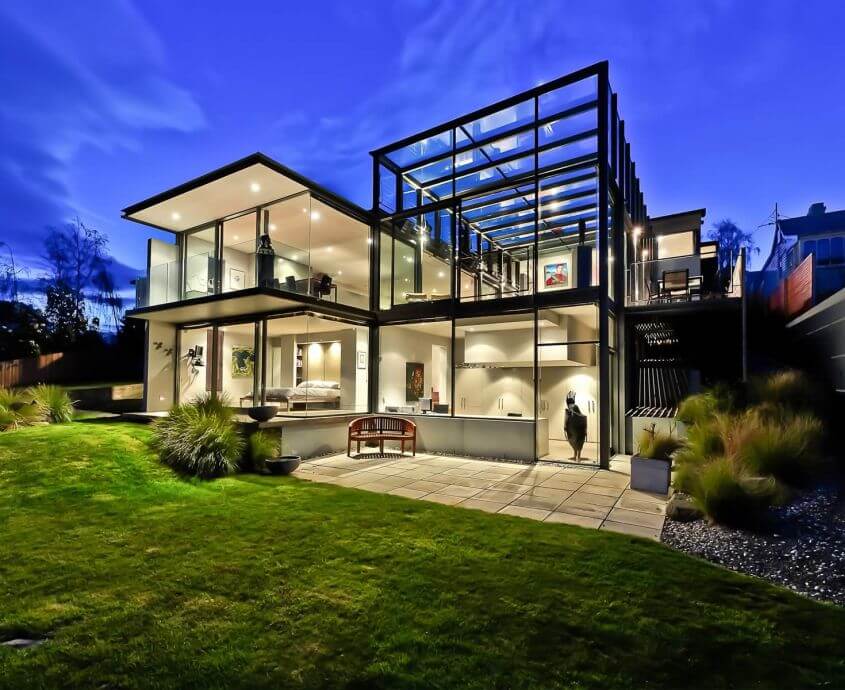 Source: homecrux.com
Architect: Maria Gigney Architects
Location: Battery Point, Tasmania
Year: 2002
Area: 3,895 square foot
Type: Residential
This residential house is everything, it has amazing surroundings, modern architecture, and open roofs (how can we forget about this!). It also has a private lap pool with a cozy lounge area. The smooth facade beautifully blends the indoors to the outdoors, which gives aesthetic vibes and list will go on…
Also, read: ultra modern houses in the world
8. Glass House by Santambrogio Milano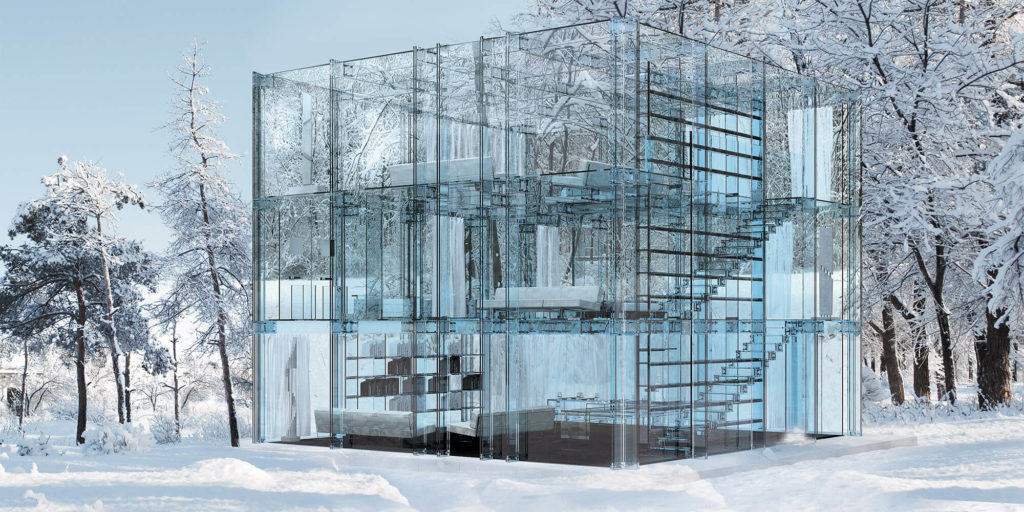 Source: wixstatic.com
Architect: Santambrogio Milano
Location: Milan, Italy
Type: Residential
Love the frozen movie? Just imagine if Elsa wants to build a house by her magical ice powers, then how it will be? It is definitely going to be this house. This house is completely made from glass sheets!! Not only it's interior and exterior, but also it's furniture is entirely made from glass. Shocking right? 
9. Tree in the House by Aibek Almassov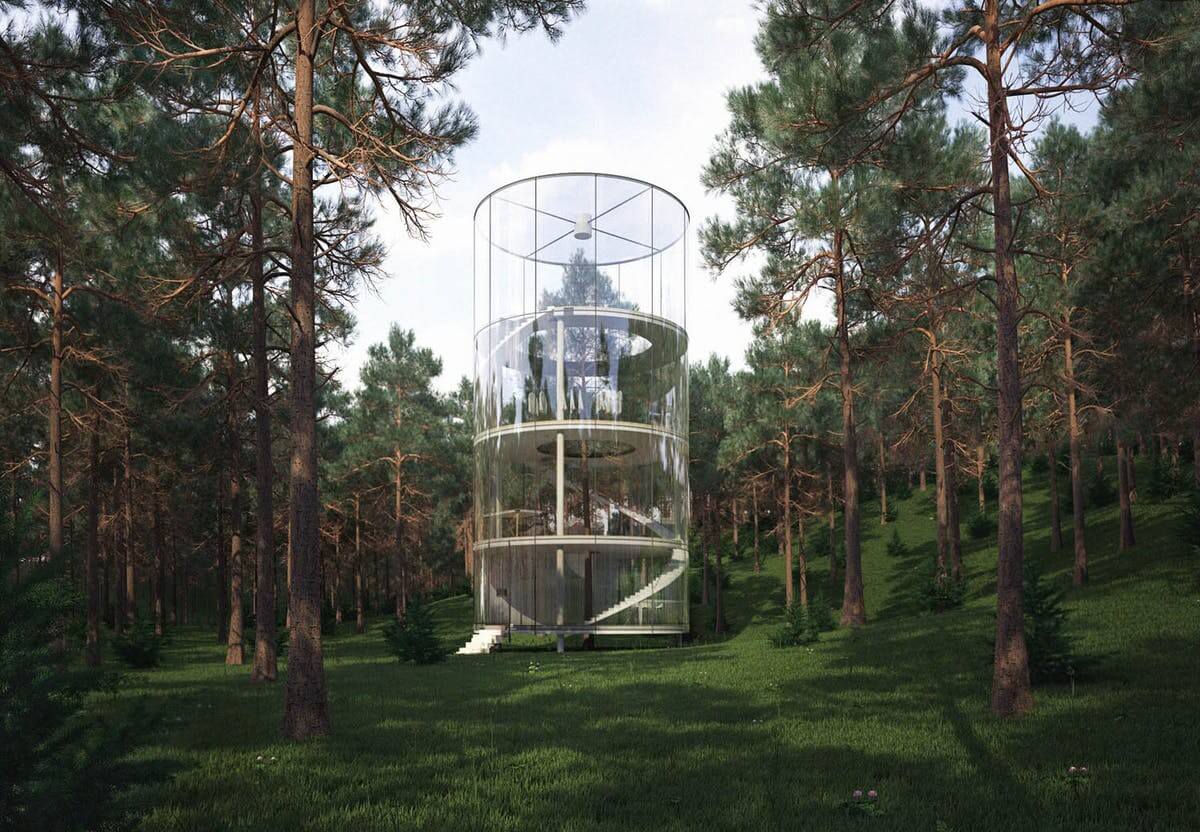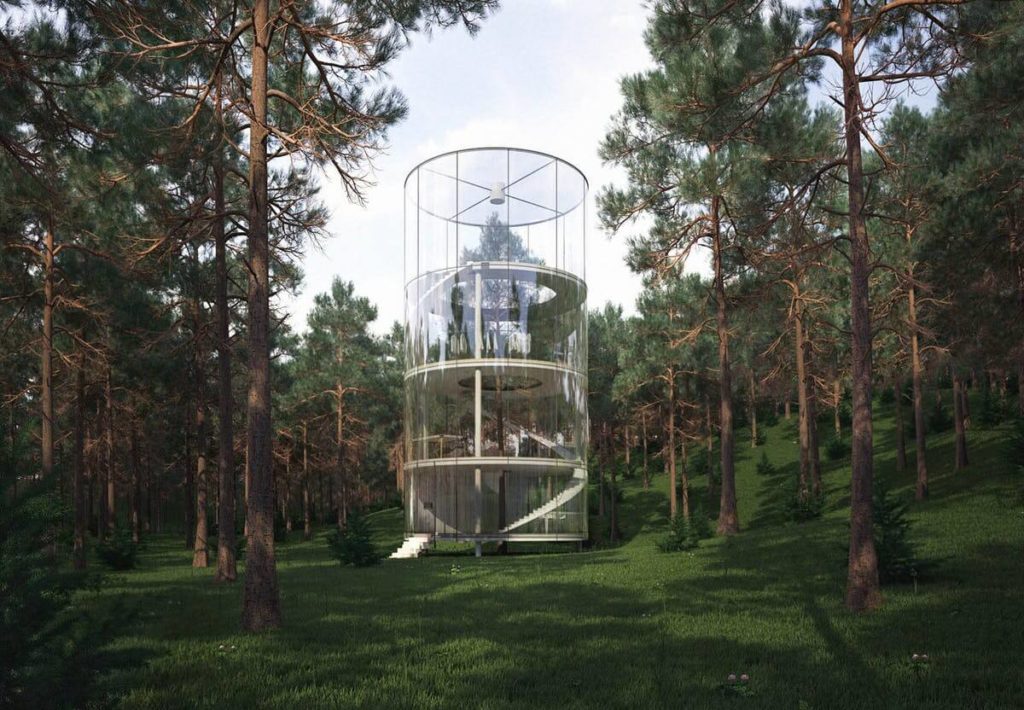 Source: imgix.net
Architect: Aibek Almassov
Location: Kazakhstan
Type: Public space
Architect Aibek Almassov designed this conceptual house, which has a unique shape. It has a tubular shape that is completely made from glass that gives transparent reflections. This house has 4 floors with a see-through ceiling. A spiral staircase connects all the levels, and it also has solar panels and rain harvesting systems. Just imagine the wonderful forest view you'll get from it! 
Sometimes mere words cannot describe a beautiful thing, like this house!!
10. S House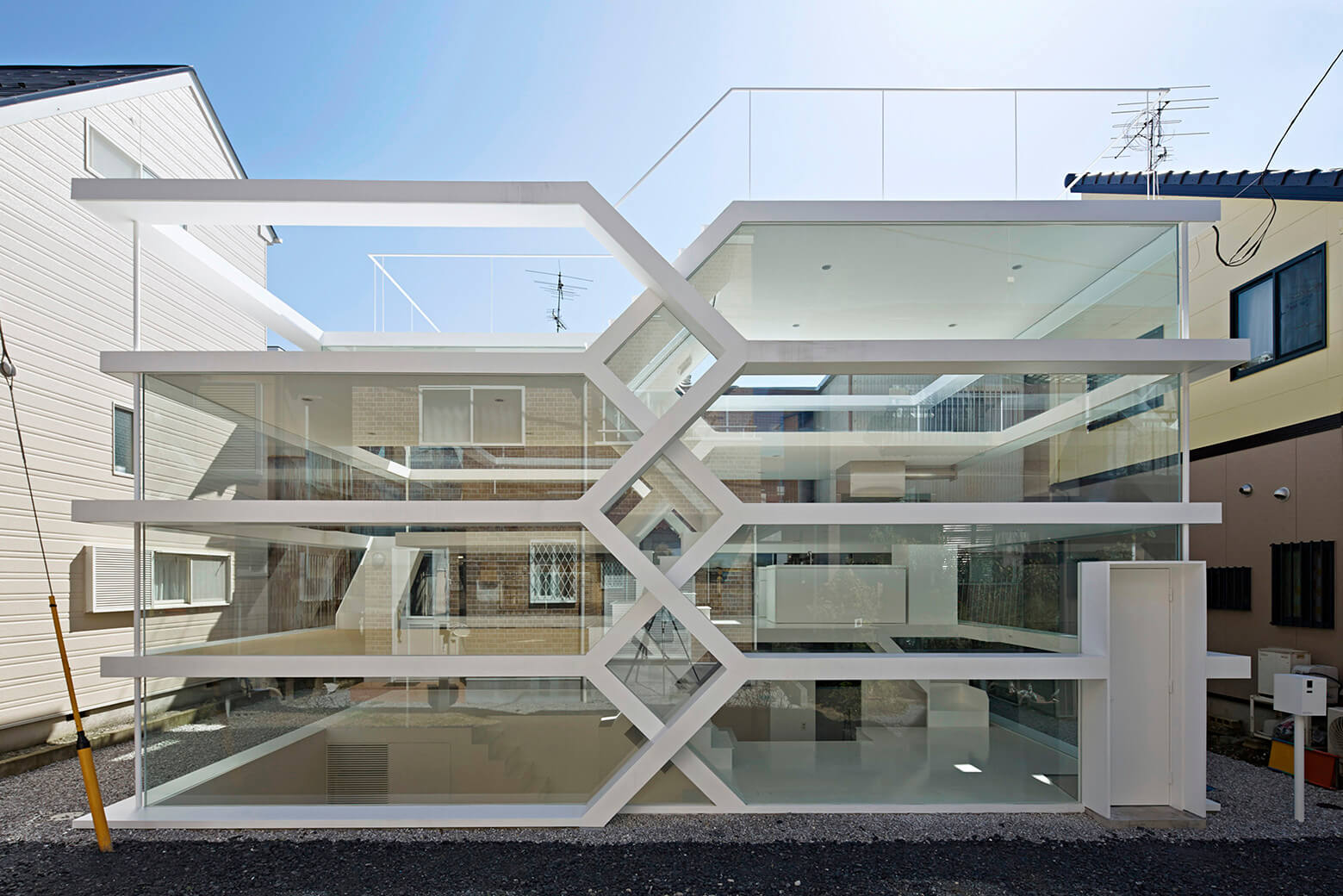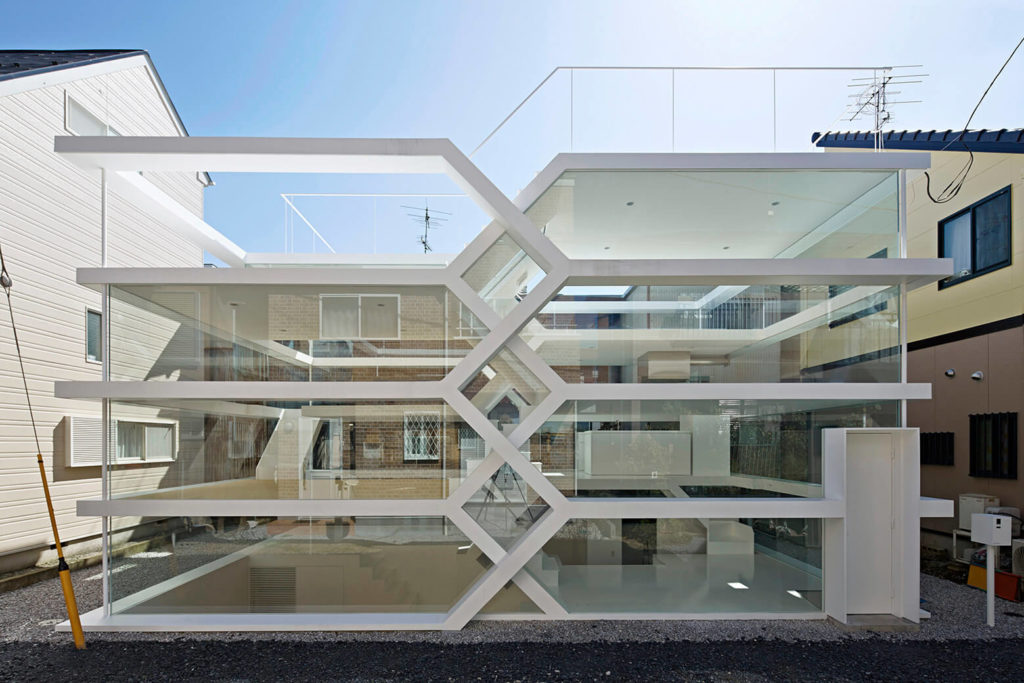 Source: adsttc.com
Architect: Yuusuke Karasawa
Location: Saitama Prefecture, Japan
Year: 2014
Area: 1,117 square foot
Type: Residential
We are pretty sure that you've not seen a house like this in your life! After all, S House is like this. With unique architectural designs and patterns, it will stand out among all the other glass houses. This glass house architecture has two storeys with staircases in a zigzag shape. All the interior is in contemporary white color, which gives a totally luxurious look. 
11. Y1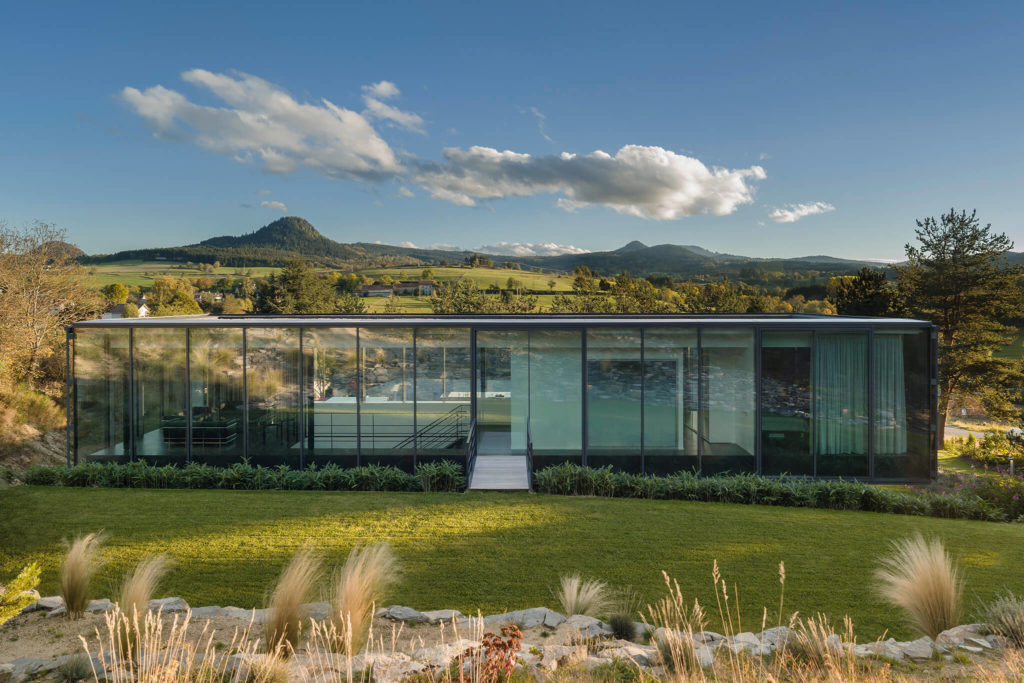 Source: wavecdn.net
Architect: Werner Sobek
Location: France
Year: 2013
Area: 750 square meter
Type: Residential
Y1 house features two storeys- ground floor and a glass first level. The ground level is completely hidden under the landscape, and when you look from afar, you are only able to see the second level. It is a residential house that has a spacious living and dining area.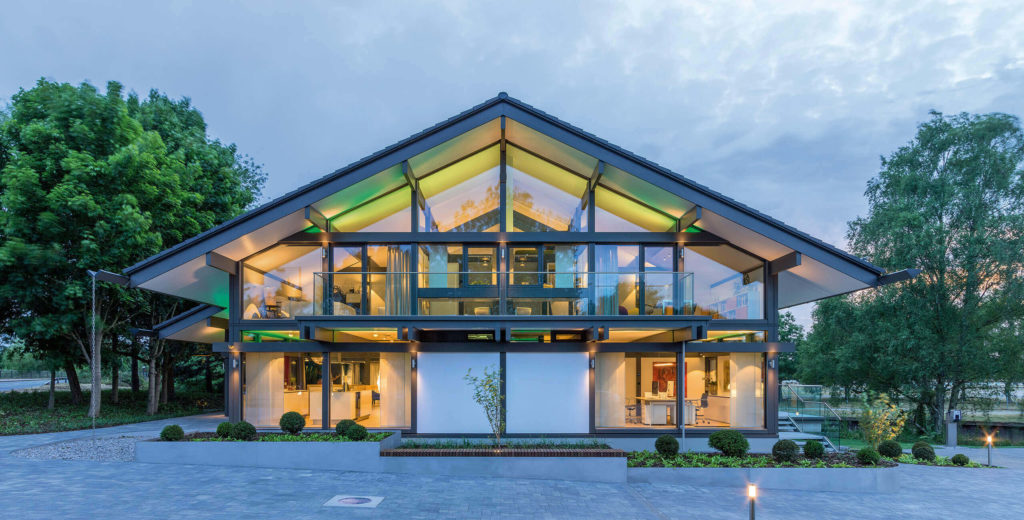 Source: huf-haus.com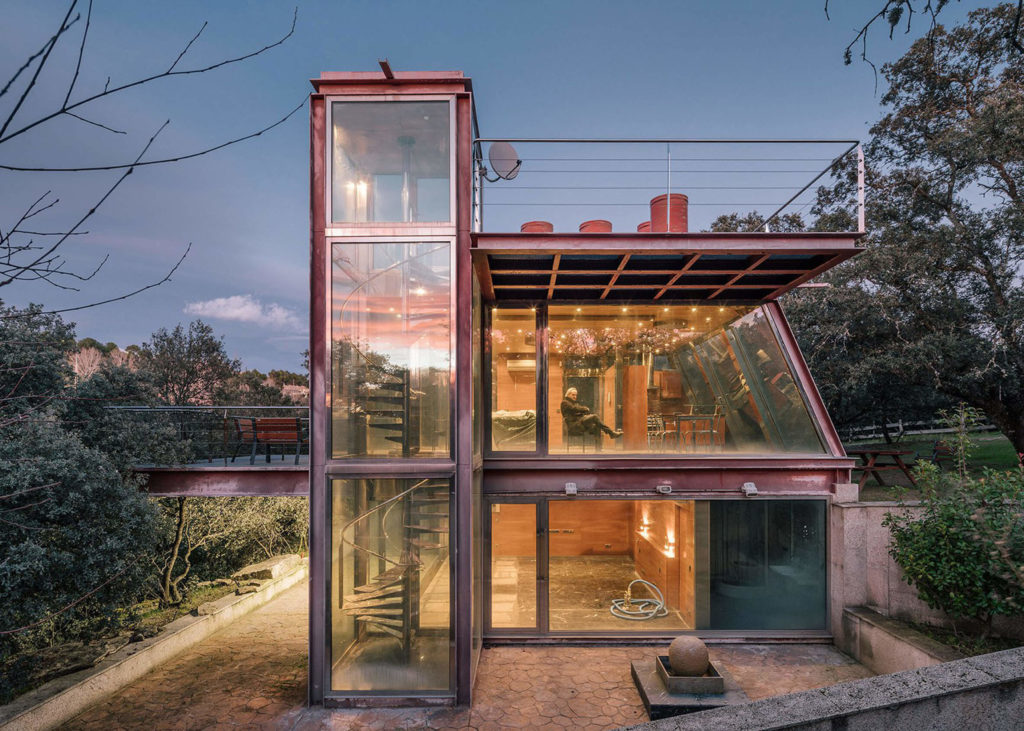 Source: dezeen.com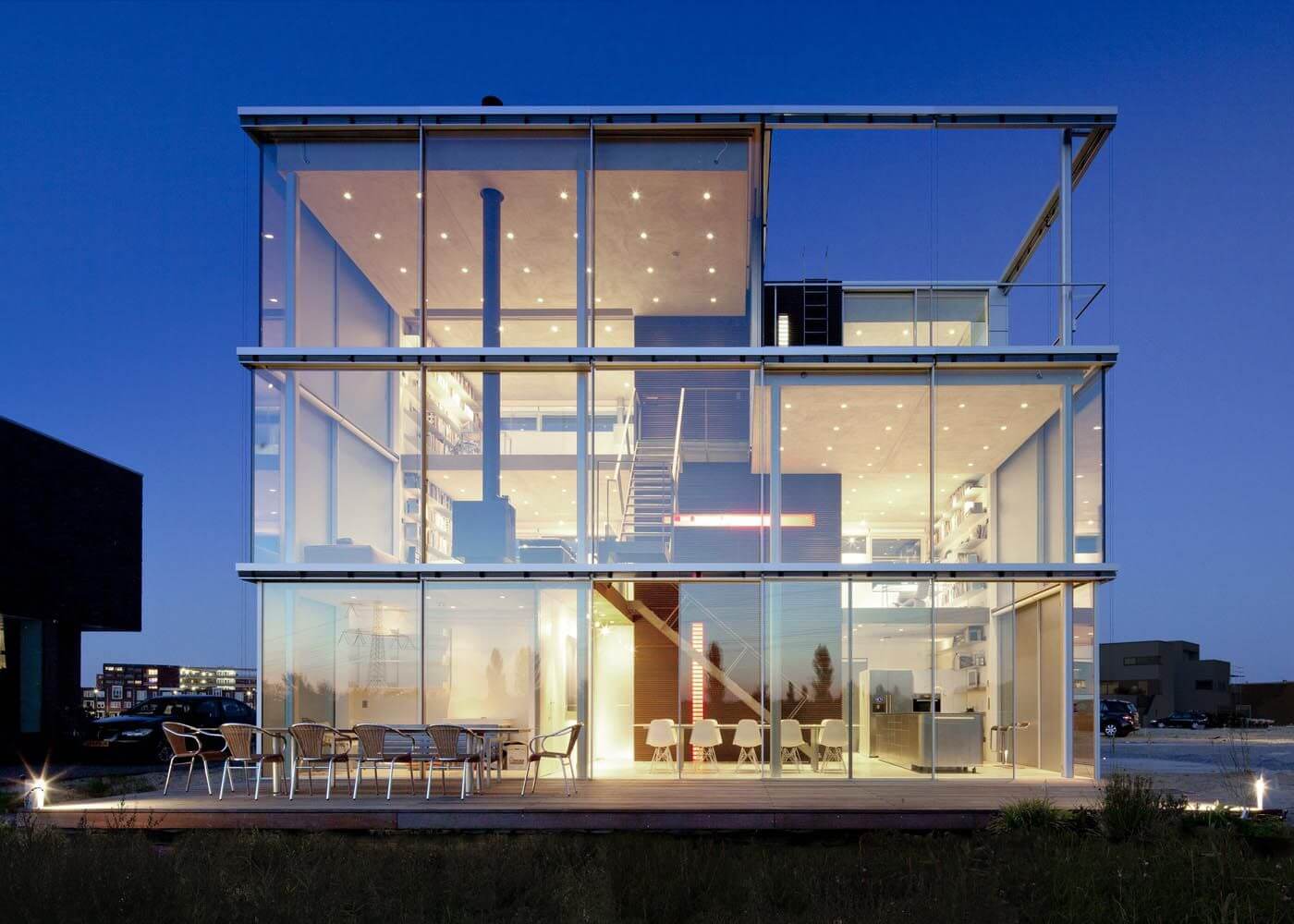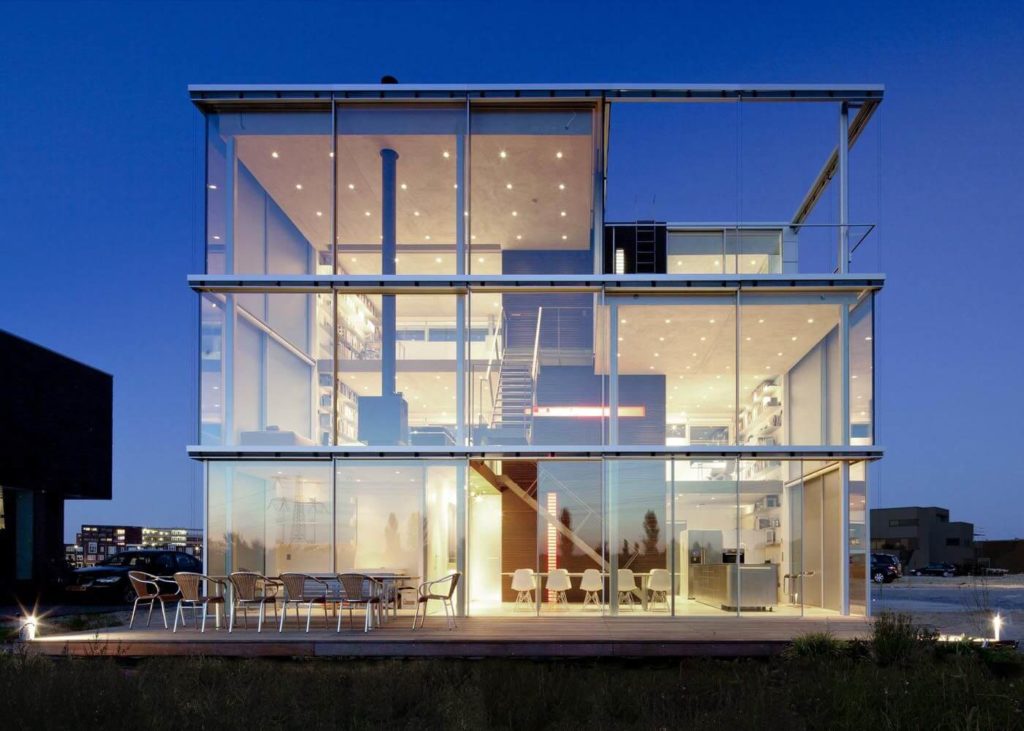 Source: pinimg.com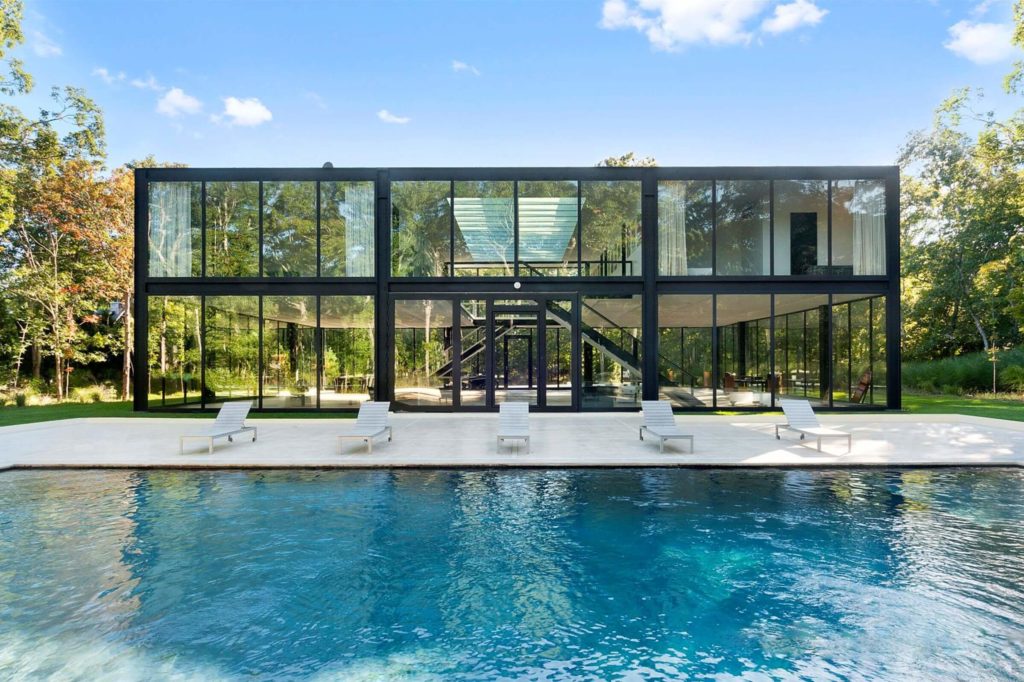 Source: 6sqft.com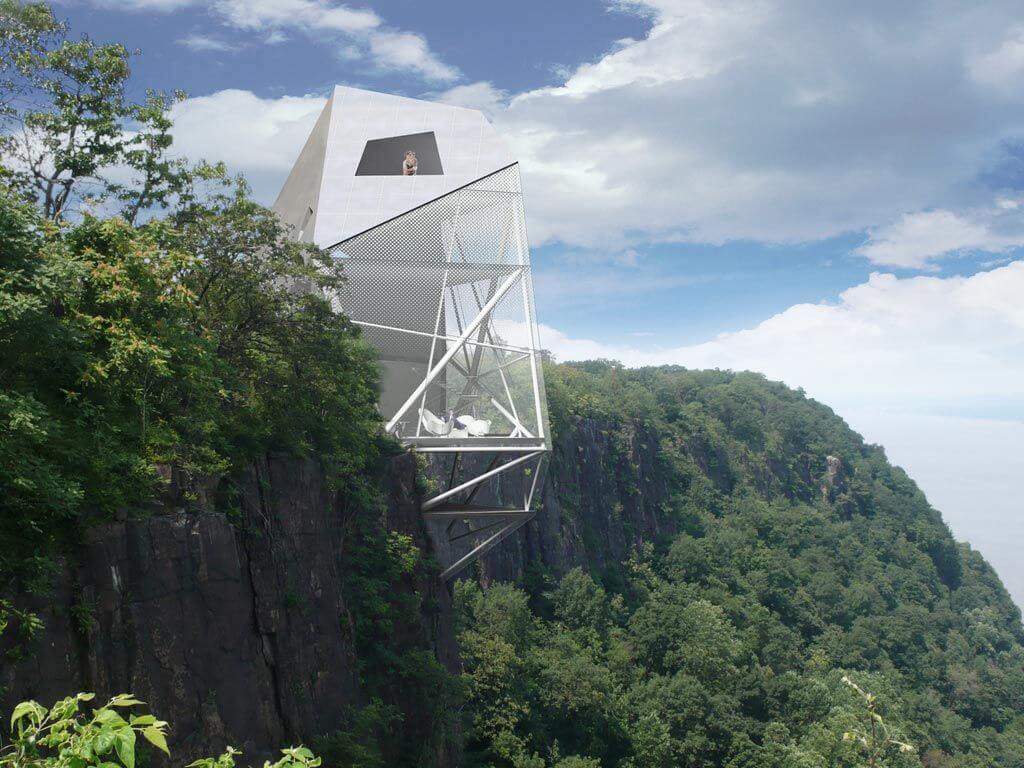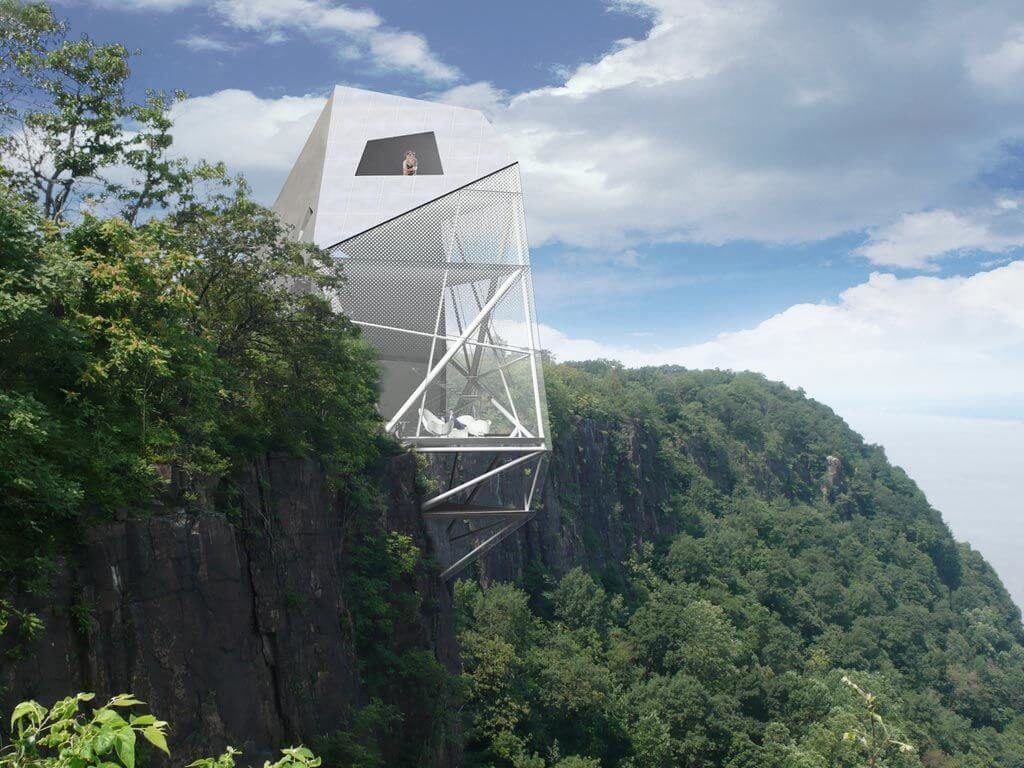 Source: pinimg.com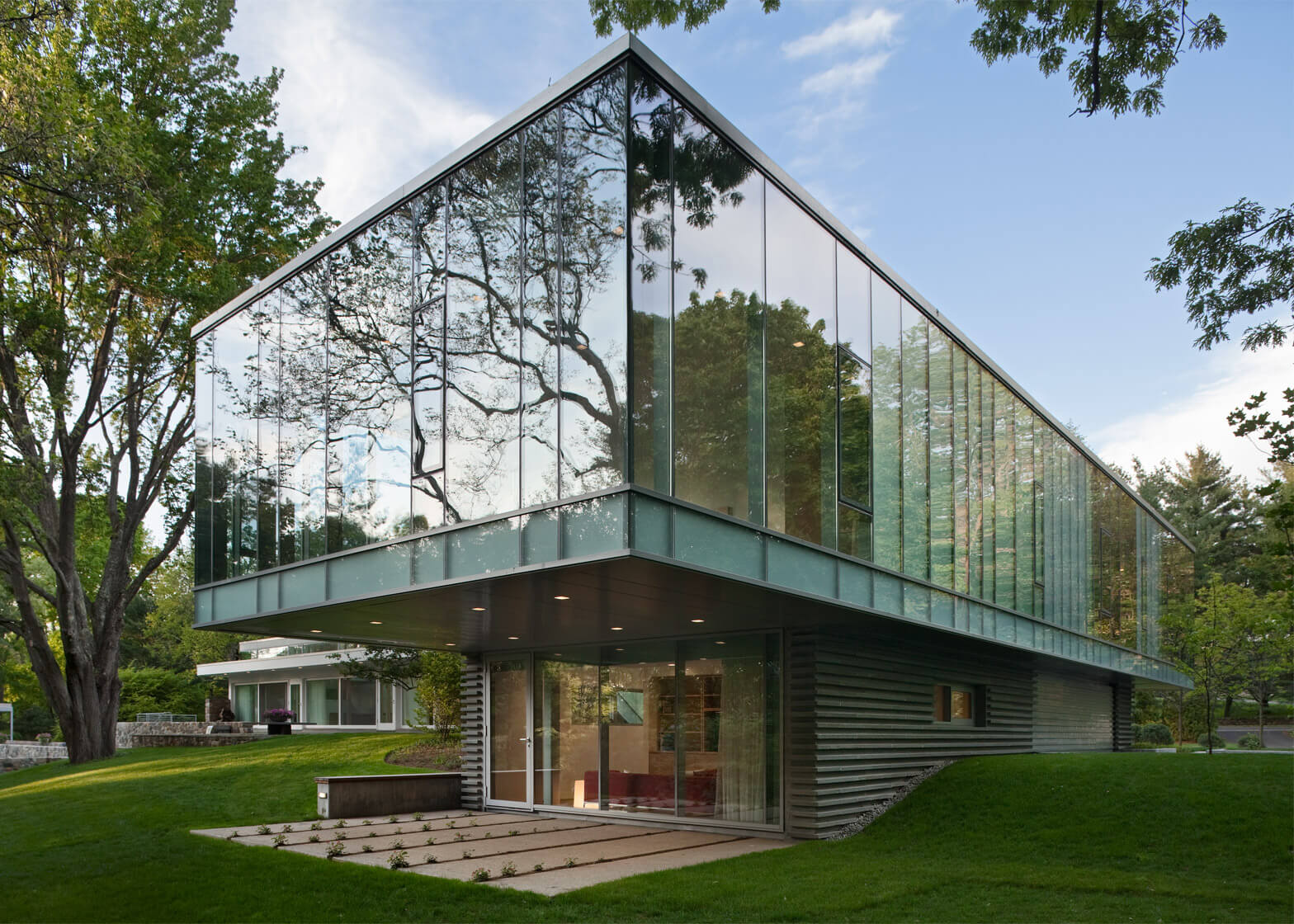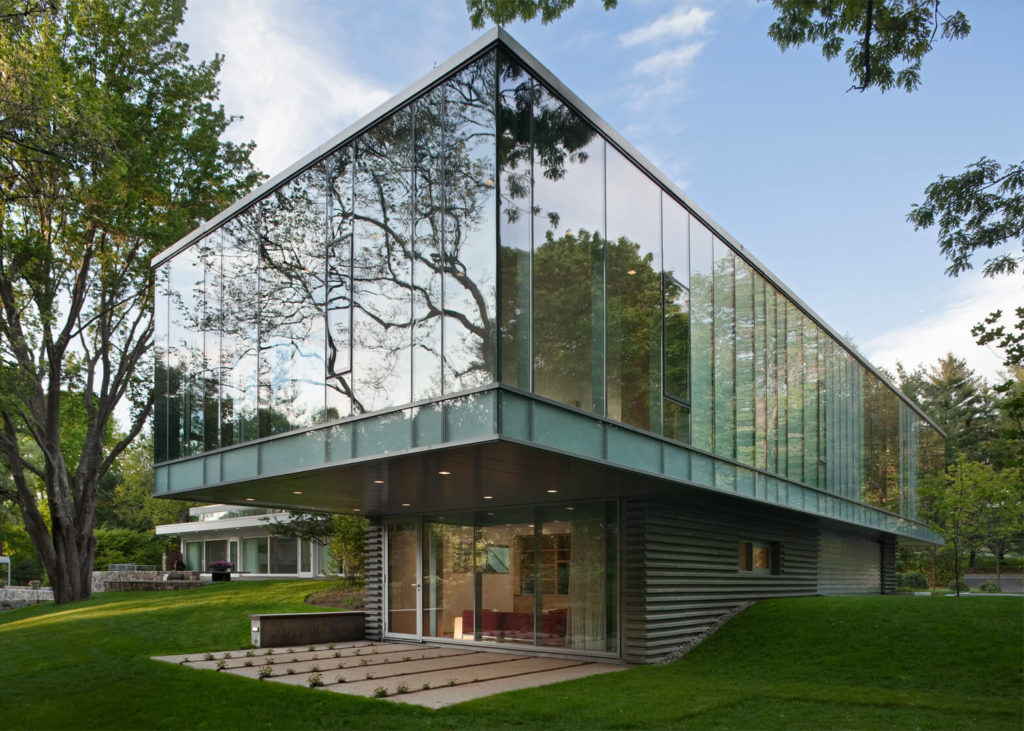 Source: dezeen.com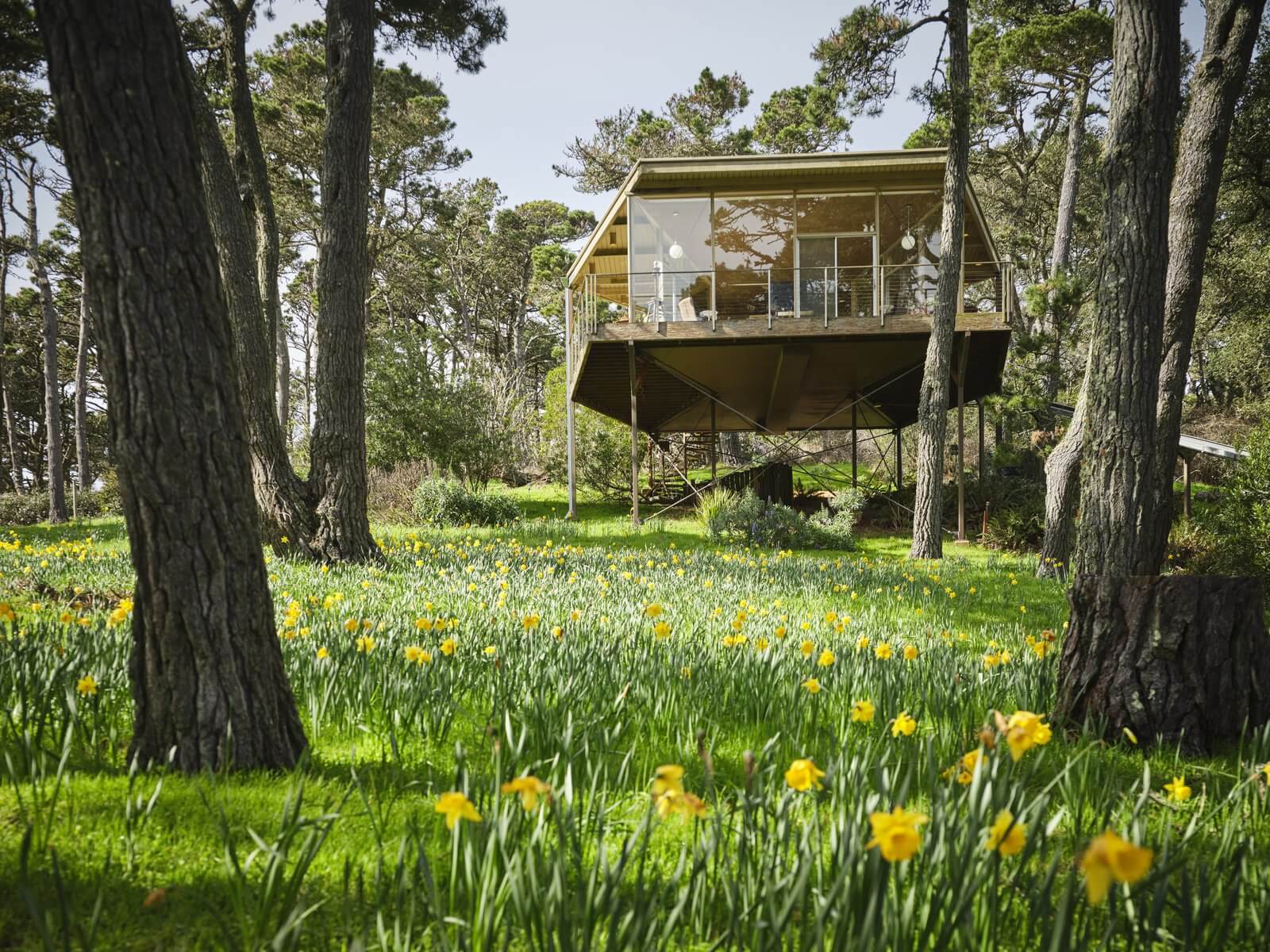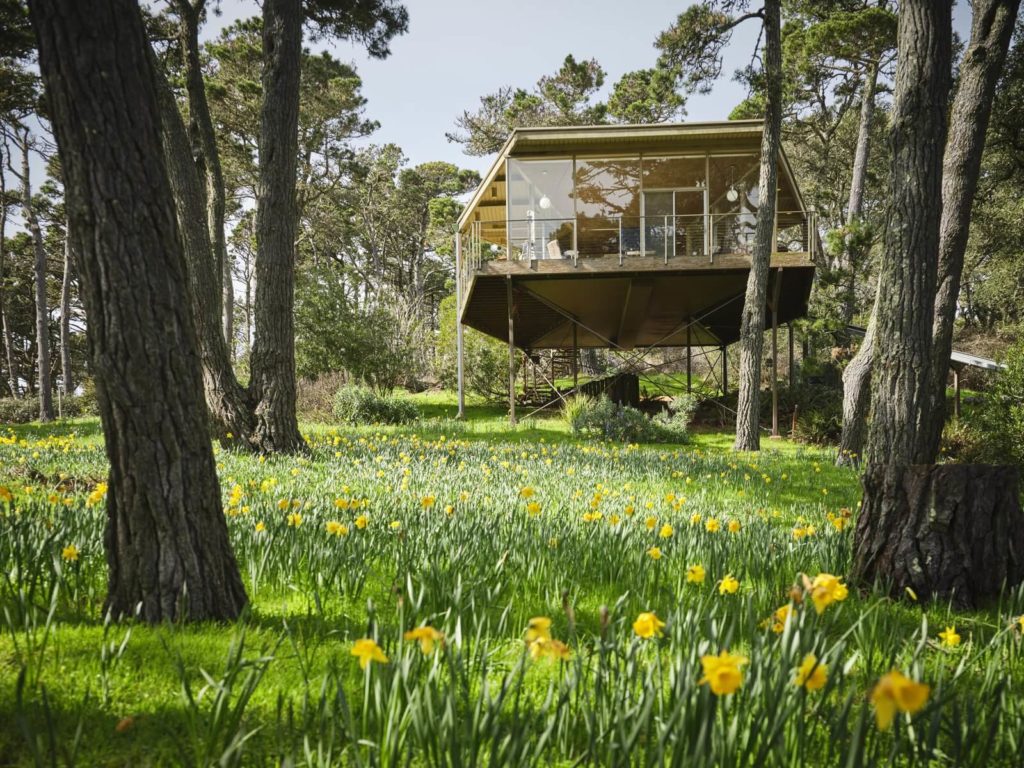 Source: dwell.com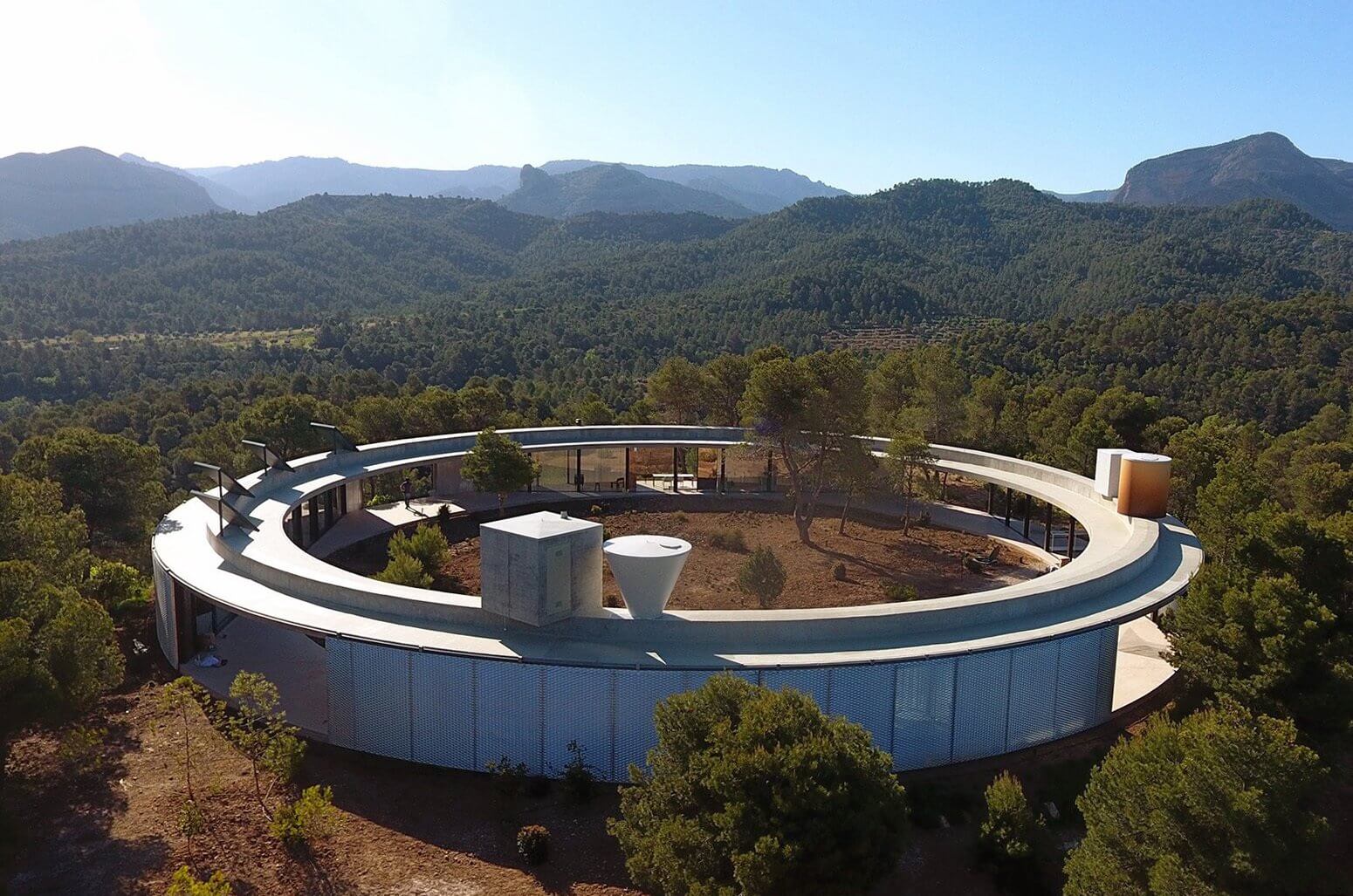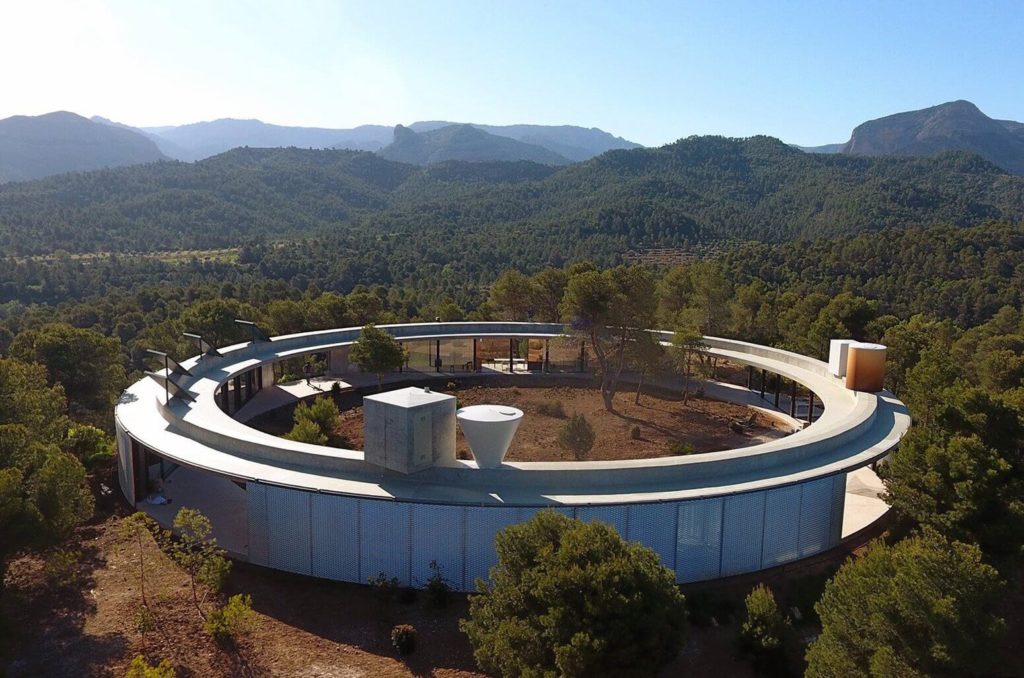 Source: dwell.com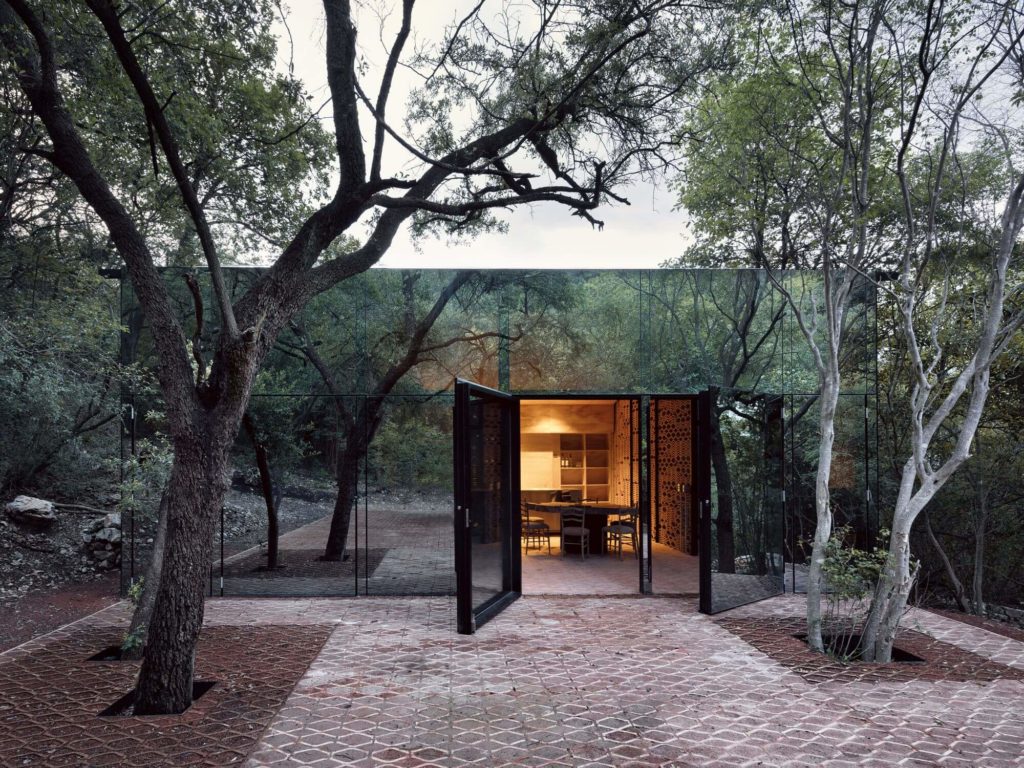 Source: pinimg.com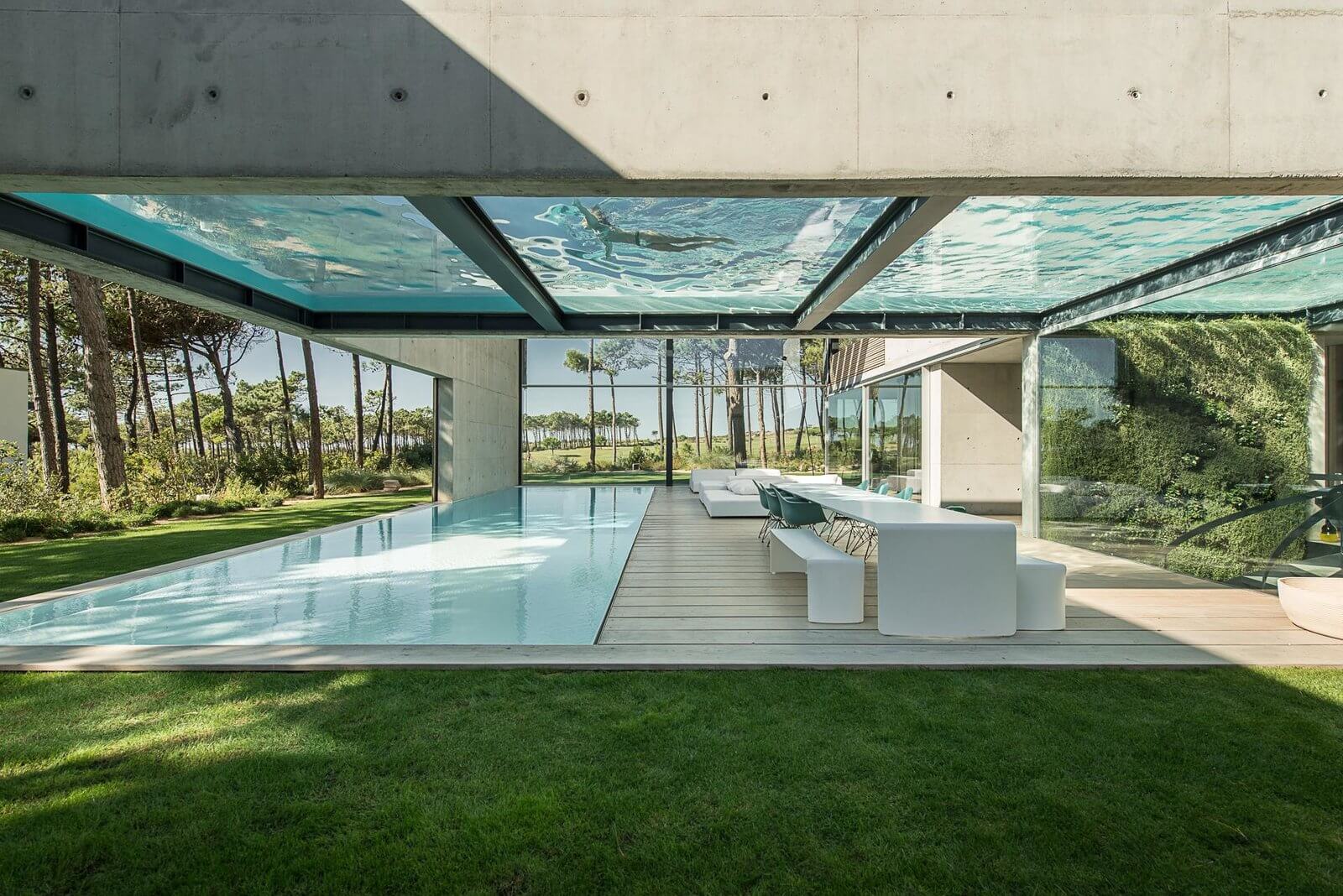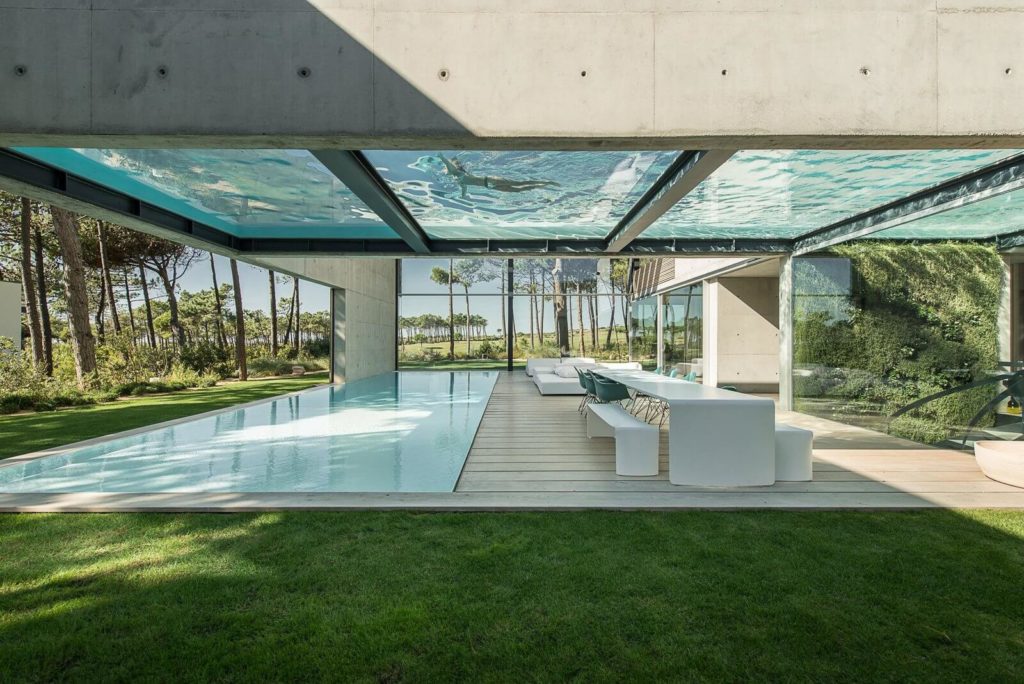 Source: dwell.com
So how do you feel after reading and looking at all these beautiful pictures of glass houses? Definitely, you'll get some inspirations from them, you can always include some of the elements in your home that you like in the glass house architecture. So what if you're not able to live in one of these houses, but you can actually spend your vacation there…Right?
If you want to know more about sumptuous and stunning structures, read our previous blog on Modern hill side homes, and also do not forget to visit Architecturesstyle. 
Related posts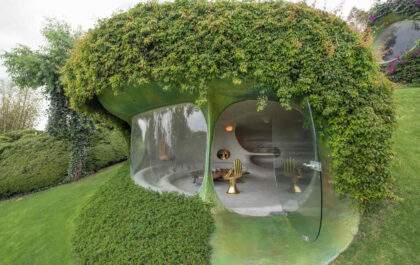 Javier Senosiain's Organic House: A Unique Architectural Wonder 
Project Credits: Project name: Organic House Architecture firm: Javier Senosiain Location: Acueducto Morelia 26, Vista del Valle, 53296, Naucalpan de…