Have you decided to buy a family home or to build one? Or, have you decided to make your current home more family-friendly? Either way, you are looking for some features of a perfect modern family home, right? Of course – that is why you are here after all.
What features you will use for your family home depend on your family's preferences. For instance, if your family is into hobbies, you would incorporate a hobby room. Or, if you have a lot of children, you would incorporate a large dining room. But, we would be lying if we said that there aren't some features all family homes should have. And, that will be our topic of the day. That is, today we will talk about 4 features of a perfect modern family home. So, if this is something that interests you, keep on reading.
1. An Open Floor Concept
Source: pexels.com
First things first – all modern family homes need an open floor concept. This feature is more practical for families – it makes it easy for parents to cook in the kitchen while also paying attention to their children playing in the living room. Moreover, this layout of the kitchen, dining, and living room makes the whole layout look more open and more aesthetically pleasing too! 
Thus, if your budget allows you to add this feature, hire an architect today! Don't even think about doing this by yourself – if you tear down the wrong wall, the whole house (or apartment) may collapse. When working with an architect, you ensure the safety of your home! 
2. Neutral Color Palette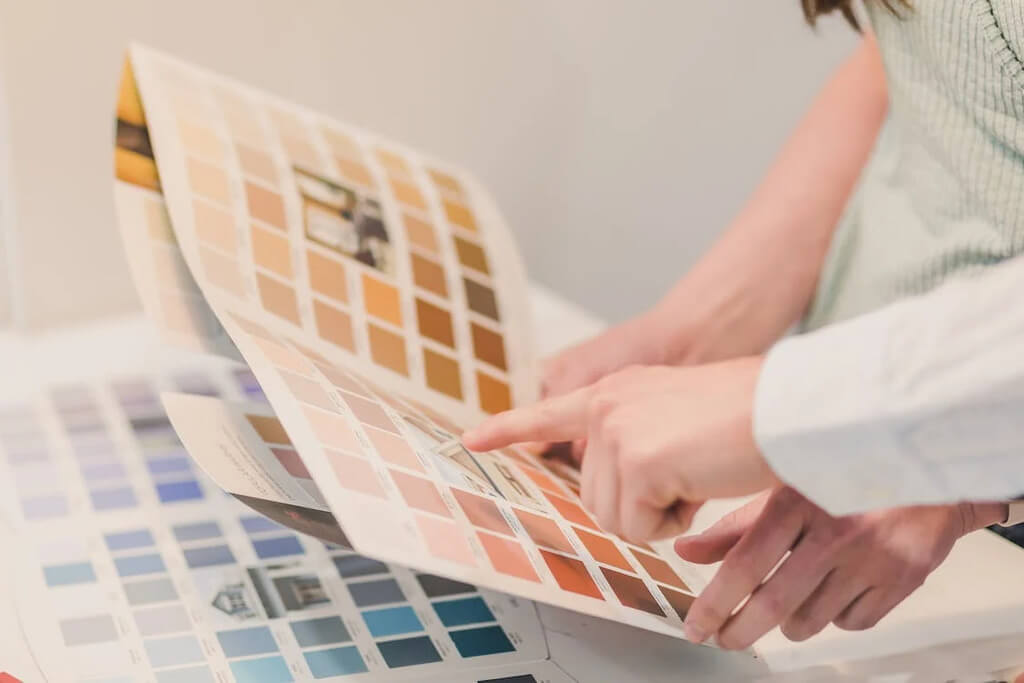 Source: pexels.com
When it comes to the features of a perfect modern family home, we cannot but mention the importance of a neutral color palette. These types of colors are in season! And, according to interior design experts, they will be in season for years to come. So, give your walls and floors a paint, change your furniture's upholstery, and replace your décor with some new, neutral pieces. You can opt for colors such as white, beige, light yellow, gray, etc., and materials such as cotton, wood, and stone. 
However, if you decide to give your family home a makeover of this kind, bear in mind that it will be messy. And not only that – living in a home that looks like a construction site will also be unsafe and unhealthy. So, consider moving away for the time being. You can do it in a stress-free manner by hiring professional movers. All you have to do is find a place to stay and your movers will take care of all your belongings.
3. Big Kitchen 
Source: pexels.com
One of the most important features of a perfect family home just has to be a big kitchen. This is the area where all family members spend the most time in. In there, parents cook, children do their homework, guests come to be entertained, etc. So, make sure you have a big, practical, and modern kitchen. 
You can follow some major kitchen trends or you can design the kitchen to suit your needs and preferences – it is all up to you. The only this that is important is that you make it as big as possible (so that you can do all the previously mentioned things in it) and equip it with as modern things as possible (to make your cooking easier). 
4. A Lot of Natural Lighting 
Source: pexels.com
One of the last but certainly not the least important feature of a perfect modern family is natural lighting. And, a lot of it. So, if possible add as much as windows as possible. Then, ditch those heavy curtains and shades and replace them with some transparent ones. 
However, if having or adding a lot of big windows in your family home is not an option, fear not. You can achieve the same effect with artificial lighting too. Nowadays, there are lights and lighting fixtures that come in all shapes and sizes, just pick the ones that suit your home. Or, if you don't know what to choose – just hire a lighting specialist for your home. This kind of specialist will not only tell you which lights suit your home the most but will also save you a ton of time and energy you would otherwise spend on installing all the fixtures. 
Source: pexels.com
Conclusion 
As you have seen, there are many features of the perfect modern family home you should take into consideration. But, at the end of the day – choose something that suits your family. And, of course, choose something that will suit your budget. If you need help, you can always hire an interior designer, or look for inspiration online.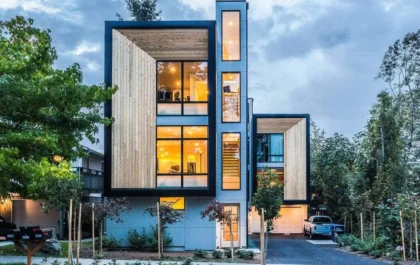 27+ Stylish & Modern Townhouse Designs for Urban Living.
The townhouse's first impression is normally too small, too compact, too narrower, and the list is endless. Well, let us…