Exterior wall cladding has transformed into something both functional and unique. In the past, bricks were known as the gold standard for cladding. Nowadays, though, architects have come up with ways to make the color palette, materials, and other visual elements more versatile. Exterior cladding for houses can be made from a variety of different materials, but you also need to know which ones are the best choices. Here is a list of the ten outstanding exterior wall cladding ideas for your home.

Bricks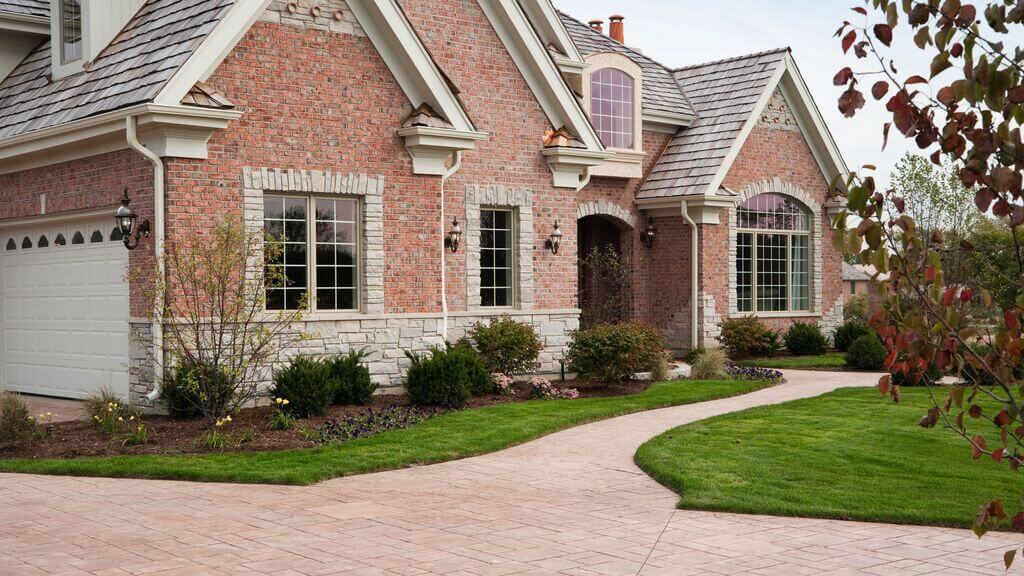 Source: thespruce.com
Why change something that works? If you feel like you want something that speaks to every person, then bricks are the foolproof way to go. If you want to play around with the visual identity, you can ask your cladding contractors to use bricks of different colors. Wear and tear is also less visible on bricks, due to their composition.

Ceramic

Think ceramics are fragile? You might have an outdated concept of the material then. Ceramics have long been used for home decor, although their usage has been confined to vases and jars in recent times. If you are open to an artistic finish, then ceramic cladding systems are an excellent way to add visual elements to your home. They can also be used to create rain screens.

Wood
Source: artfasad.com
Wood timbers have become a very popular material for cladding. There is a good reason for this, as the material is both more sustainable and cheaper than other options. You can also be adventurous with styling, mixing, and matching the type of wood based on personal preferences. Just make sure to select a species that withstands harsh substances and weather conditions. Some break down easily due to their inability to last against chemicals.
Concrete
Source: stackpathcdn.com
Concrete cladding is another popular material for exterior panels. Concrete is widely used in different settings and maybe a way to introduce more intricate shapes to your backyard. If you want an artistic or exquisite-looking output, then consider using concrete to line your exteriors.

Metal
Source: metalconstruction.org
Metal exterior wall cladding is one of the fantastic ideas to spice up your home. If you want something that feels modern and rugged, then you can start by including metal in your cladding design. Cladding contractors typically have a knack for introducing designs that speak to the style of your home. They can mold the metal to reflect whatever preferences you have for the exteriors.
Stone
Source: norstoneusa.com
Stone has gone beyond flooring decorations, a transformative material used for many cladding systems. Nowadays, many designers have come up with ways to incorporate stone into a variety of surfaces. You may work with your cladding contractors to select colorful and detailed stones. Granite, marble, and other materials are staples in many homes.
3D Elements

Have a few more dollars to spare? Want a futuristic look? Then three-dimensional elements might be the way to go for you. More and more architects are experimenting with designs that have a futuristic, almost cyberpunk feel. If a highly stylized look you want, feel free to use 3D cladding. The 3D layering allows you to explore designs that may be too complex for other materials.

Aluminum and Zinc
Source: hzcdn.com
Another combination of materials, these two come out with a very strong coating that requires very little maintenance. If you want cladding that is not a hassle to clean, this material might do it for you. Those that live in coastal areas will do well with cladding systems made of aluminum and zinc since they can withstand the microparticles of salt deposited in the air. They are also waterproof.

Plastic
Do not count this out just yet. Much like metal cladding, plastic is another durable way to come up with exterior systems for your home. They can also help bring out the other elements of your household. In addition, plastic is also cheaper to obtain than most other materials. You can also add brighter shades to the colors.
Composite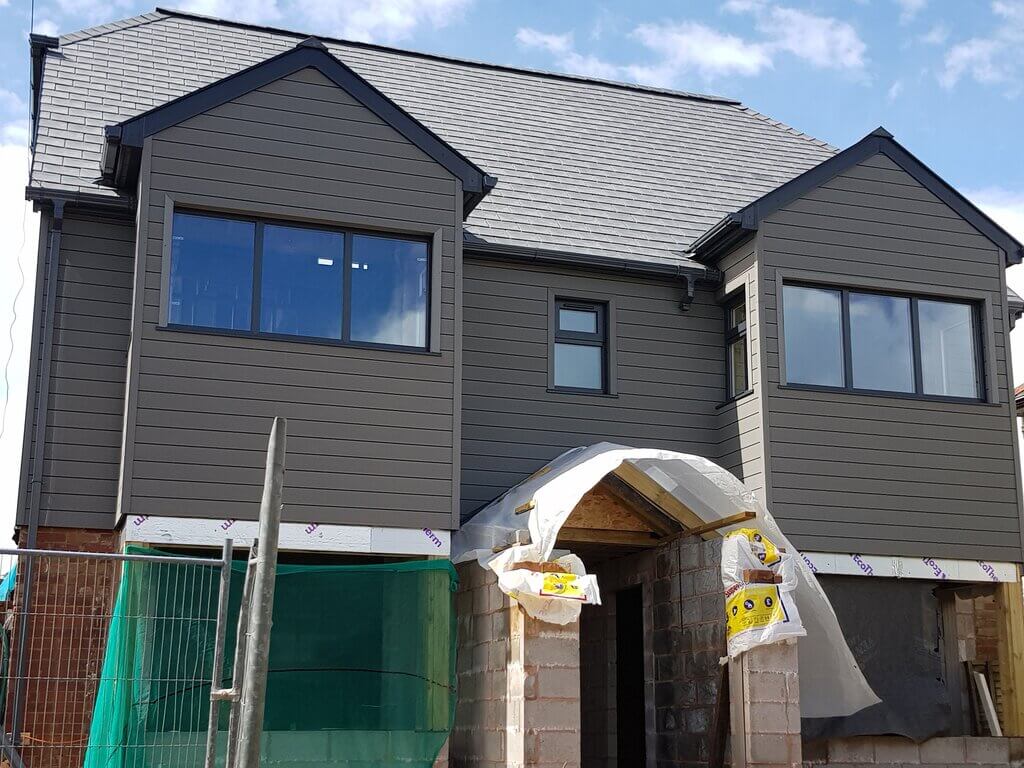 Source: twimg.com
Can't decide between the different materials? You might want to mix some of them together. In this case, wood and plastic are fused to create durable house cladding ideas. The result is a wood-looking finish that lasts much longer, thanks to the carefully engineered plastic. Many homes use composite cladding due to its versatility and visual appeal.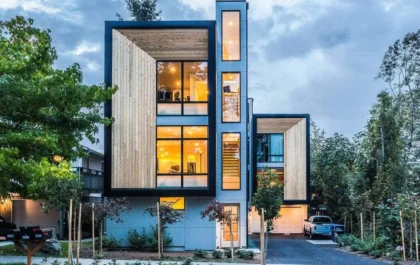 27+ Stylish & Modern Townhouse Designs for Urban Living.
The townhouse's first impression is normally too small, too compact, too narrower, and the list is endless. Well, let us…