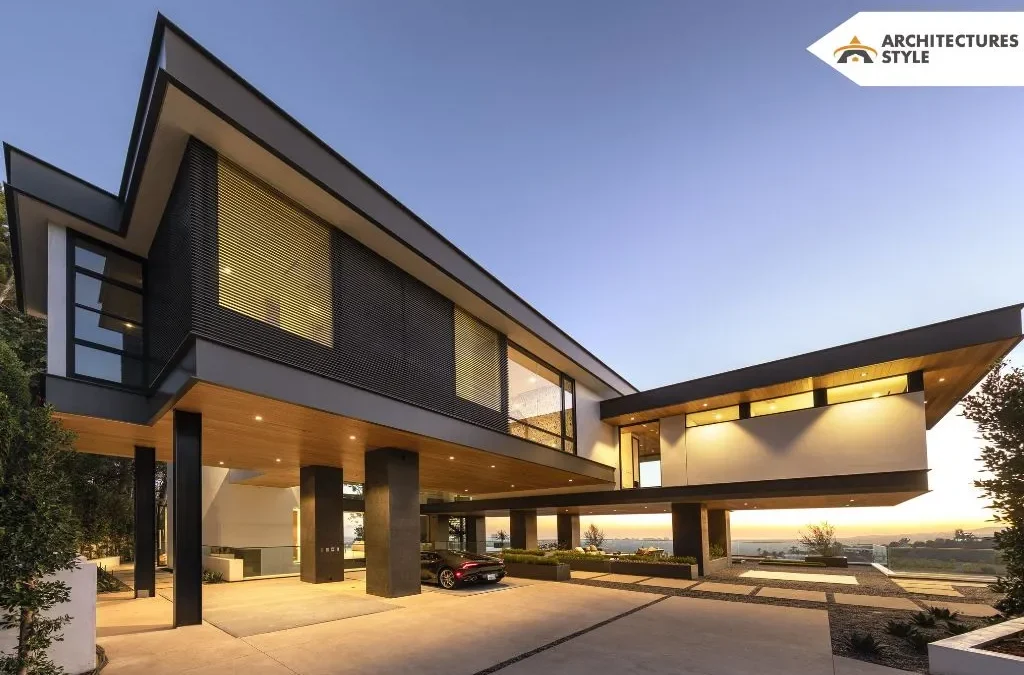 We all love contemporary houses as it is the best design for both who loves industrial homes as well as modern homes. Contemporary housing design is a combination of modern and industrial designs. If you would look around then you would find that most of the houses around the world have a contemporary style.

It is easy to work with such style as it has many options to work with. The contemporary style makes sure that the houses have a beautiful vintage touch and at the same time it allows modern technologies to be in the house. Contemporary homes are easy to create and it is also easy for architects to put on several new ideas on a contemporary designed building project.

If you are wondering about some of the best contemporary architecture homes around the world, then here are some of them listed below that you need to check out:
Pieter Estersohn's Nashville home
This is a beautiful villa that is perfect for a family of 5 or 6 and this is quite a huge home. Apart from the beauty of the home, the surrounding of the home is also very calming as well as, beautiful. It is a double story building which has huge glass walls so that the one sitting inside can also enjoy nature.
To give it a vintage touch there are some sections at the corner most of the home with slanted tin rooftop. The home is made up of brick and cement and the use of iron could also be seen in this home which makes the home look classy. The unique thing about this home is that it has got several small terraces which look beautiful.
Paul Warchol's Greenwich home
This is a compact home which looks unique as well as beautiful and the uniqueness of this homemade it up to this list. This home has got an aluminium wall and that is there not only to make the house look beautiful but at the same time, it also increases the house space. This is a single-storey building which is perfect for a small family of 3 to 4 people.
This home has beautiful nature-oriented surrounding which balances out the overall look of this house. There is even an extended space of this home which can be used for outdoor patio as well as, for living room purpose.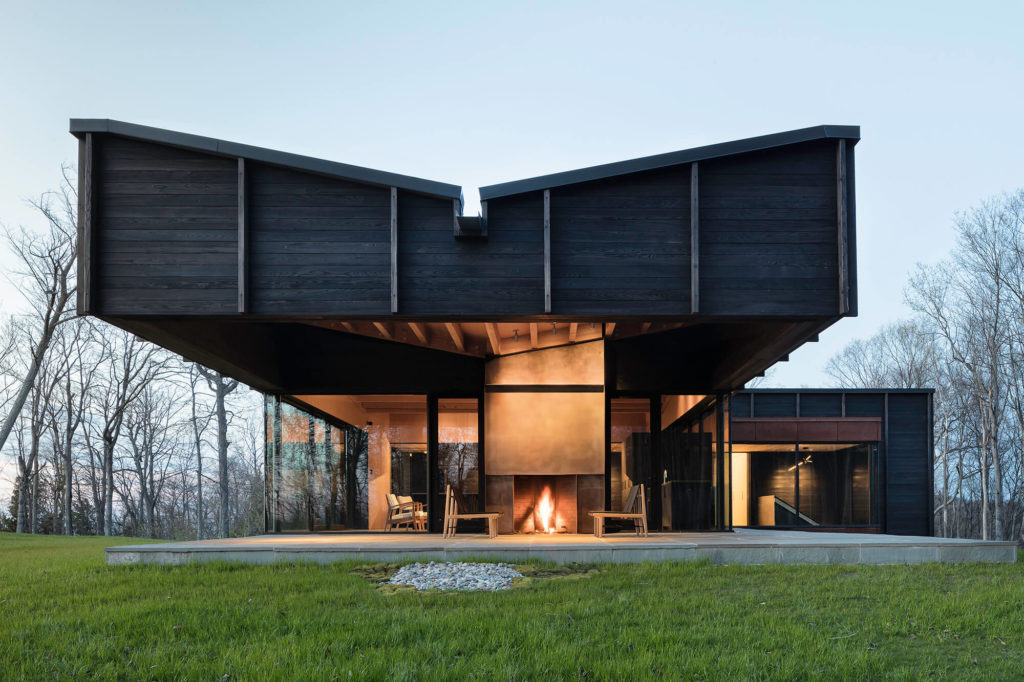 Sharon Risedorph's Napa Valley home
This home looks like a dream and this is so beautiful that you would fall in love with this building. This is a classic white building which has both industrial as well as, modern touch to it. This house is created in between the woods and that is the reason that you would be able to connect with nature while being in this house.
This is a single-storey building which has huge glass doors as well as windows and this addition has given this house a much needed modern look. This house as an extended tin shade which gives it an industrial farmhouse kind of touch and altogether this house turned out to be beautiful.
Robert Reck's canopy home:
This house is situated in New Mexico and this is more like a modern building with an industrial touch. The finishing of this building makes it look industrial and it has got warm colors which makes it look earthy and beautiful. This building has huge glass windows that have been blackened to protect the rooms from excessive sunlight.
It is hard to tell from outside that how many floors are there in this building but from inside there are two floors which are perfect for a family of about 5 members. This looks like blocks of building adjoined together to form this contemporary home. This home, however, doesn't have too much space outside but you can create a small garden there.
Scott Frances's Ron Mann home
This is again a beautiful contemporary home and this house is perfect for those who love industrial building but doesn't want to compromise with the luxury of a modern home. This house is a double story building and it has got stares from outside which makes perfect for two separate families.
It is entirely made up on concretes and cements and there huge glass doors as well as, windows. This house doesn't have any paint which gives it an old touch and at the same time, the addition of a swimming pool makes it look modern. There is huge space at the exterior of this home with some huge seats which makes it look luxurious.
Mary E. Nichol's Dalla's Guesthouse
This house is a perfect example of a contemporary architect with a perfect exterior of the home. This seems like a semi glasshouse as most of the house has glass walls and the rest parts of the home are made up of woods. This house has got a beautiful nature-oriented exterior which looks like a fairy tale and you can, of course, create a patio at the exterior of the home.
It is a single-story building which is not so huge and is perfect for a family of about 4 members. The inside of the home also has got contemporary interiors which looks beautiful. The use of wooden material, as well as, warm tones makes this house look earthy.
Find out more: