You've probably seen photographs of magnificent European buildings with vaulted arches, rose windows, and stunning stained glass. Gothic architecture is a European design that highlights the opulence and exhibits an intricate and exquisite aesthetic. Unlike the general connotation of 'gothic' with gloomy scary houses from the post-medieval age, it is a style with stunning visuals.
The designs were originally developed to add more light to certain areas, mostly churches and public buildings. This unique genre, which dates back to the Middle Ages, still holds people's attention today, as seen by some of Europe's most stunning masterpieces. We'll show you 12 breathtaking examples of gothic architecture from around the globe that will astound you.
History of Gothic Architecture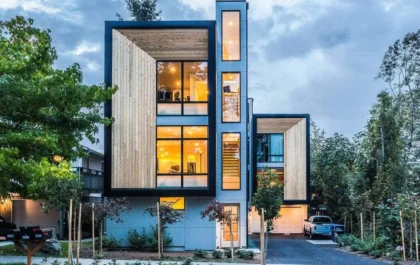 27+ Stylish & Modern Townhouse Designs for Urban Living.
The townhouse's first impression is normally too small, too compact, too narrower, and the list is endless. Well, let us…