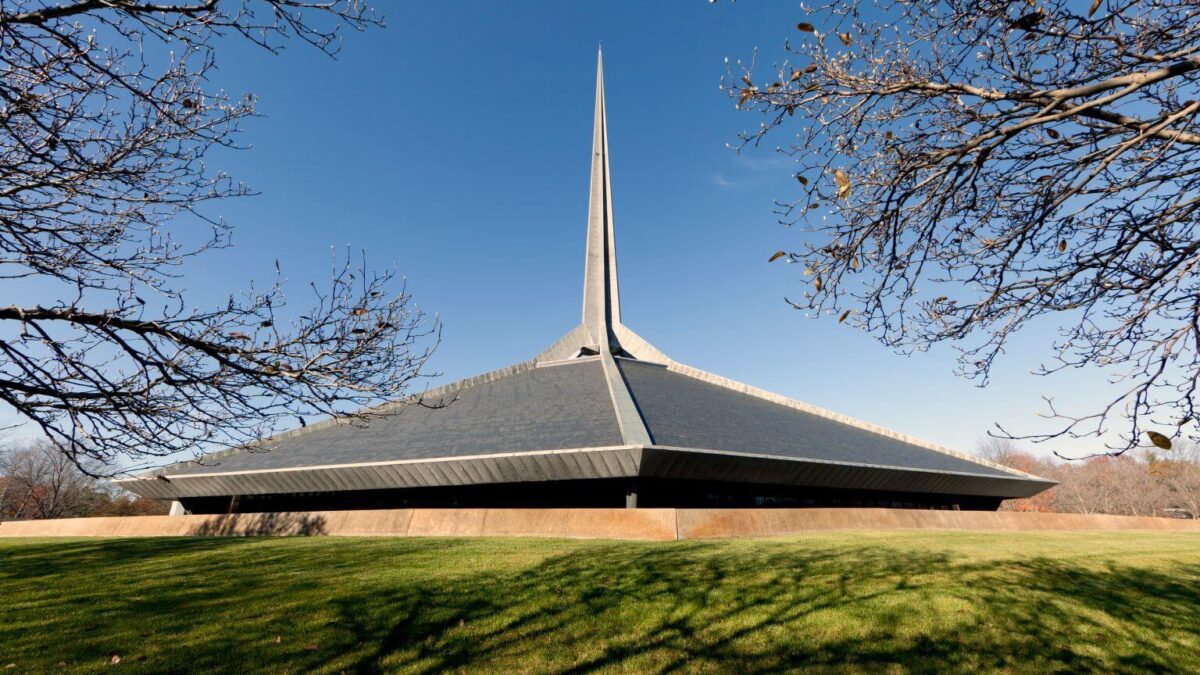 5 Best Modernist Buildings of Columbus Indiana: Check Them Out Today
archistyladmin, 2 months ago
0
5 min

read
201
If you have a look around the world then you will find a lot many amazing pieces of architecture that will amaze you with its great construction. There are numerous constructions in the US that will amaze you and one such city is Columbus in Indiana which is the mecca of modernist buildings. 
The modernist architectures in this small mid-western city of Columbus are very popular and most of them are created by famous architects like Eero Saarinen, I. M. Pei, and many more. 
The origin of these fantastic buildings and structures goes a way back when industrialist Joseph Irwin Miller (head of the Cummins Engine Company) started the construction work of the extra-ordinary buildings to lure the talent from other parts of the nation.
These structures are an inspiration for young architects who are looking to build modern architecture. We have brought the 5 best modernist buildings of Columbus Indiana that you should check out. Let us have a look at them and figure out what's so special about them. 
Baptist Church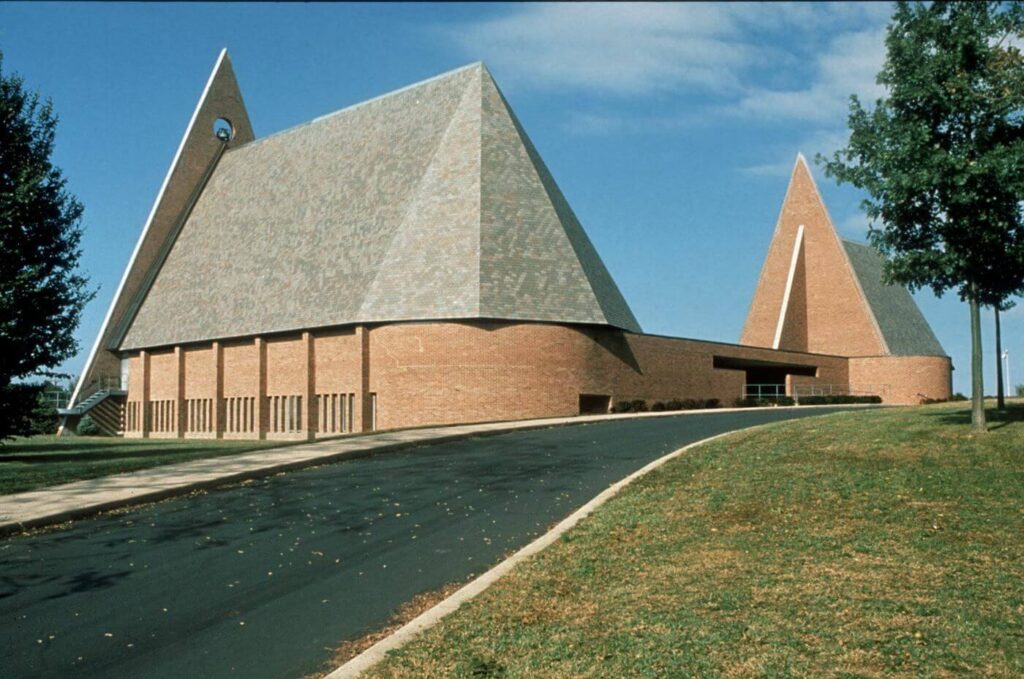 source: pinterest.com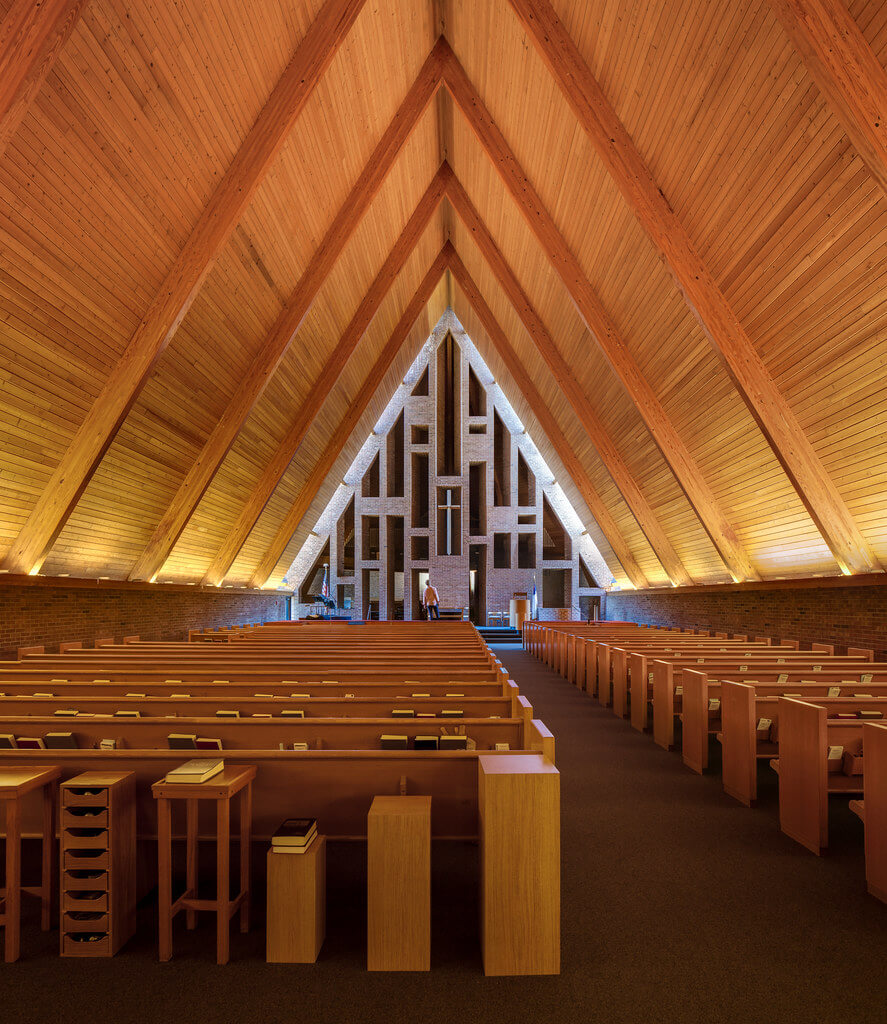 source: flickr.com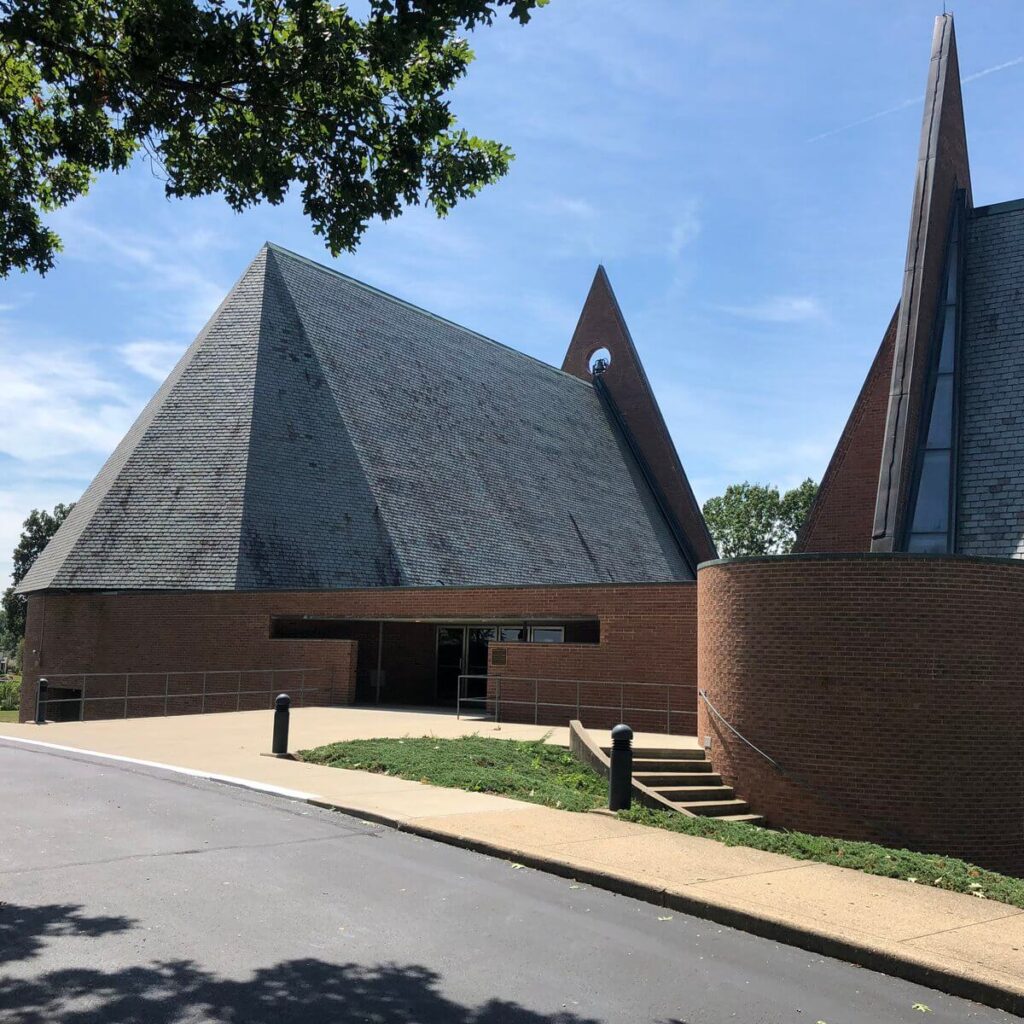 source: pinterest.com
This is the first Baptist Church by Harry Weese built in the year of 1965. The structure of this church is triangular. Construction is done using bricks and slate roofing is used for the exterior. Proper efforts are given to beautify the interior as well. Wood paneling is used in the interior. A single skylight illuminates the interior space. 
Its construction is simple yet modern and creating such a modernist building in the 60s was not an easy task. 
Cleo Rogers Memorial Library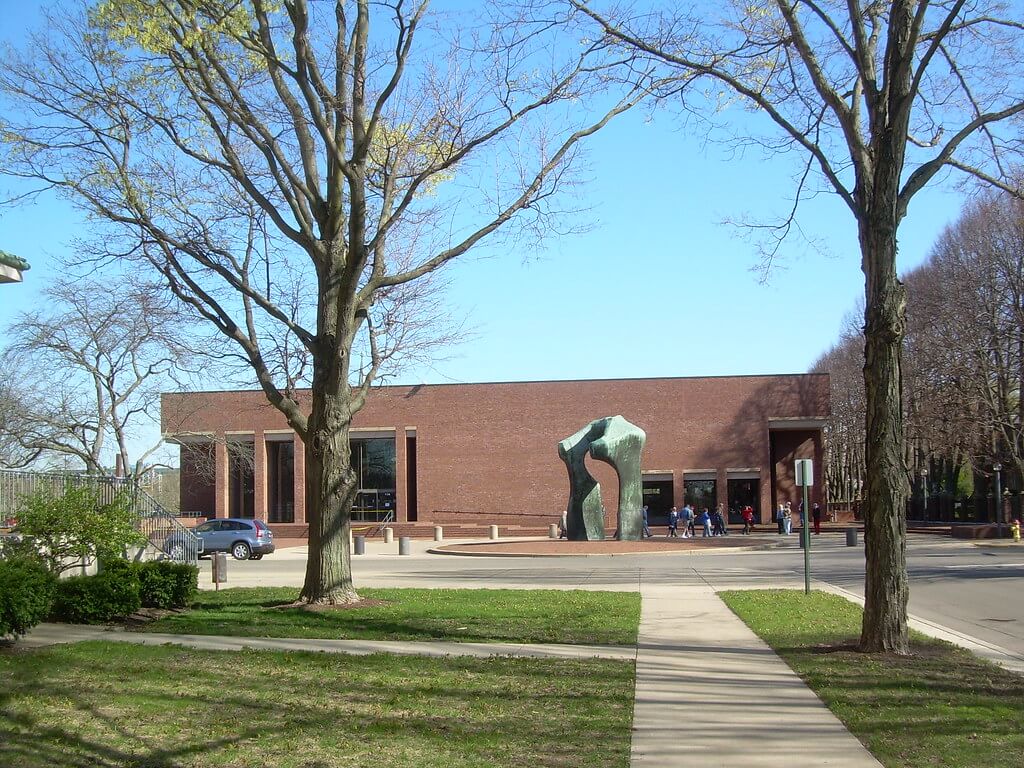 source: staticflickr.com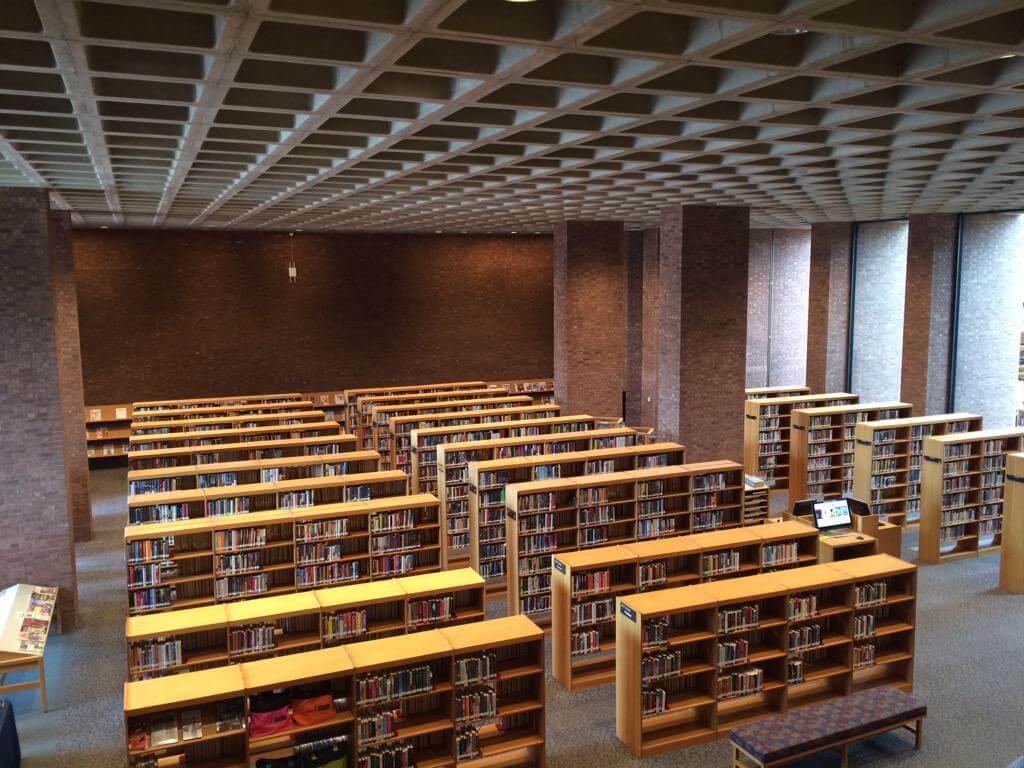 source: redd.it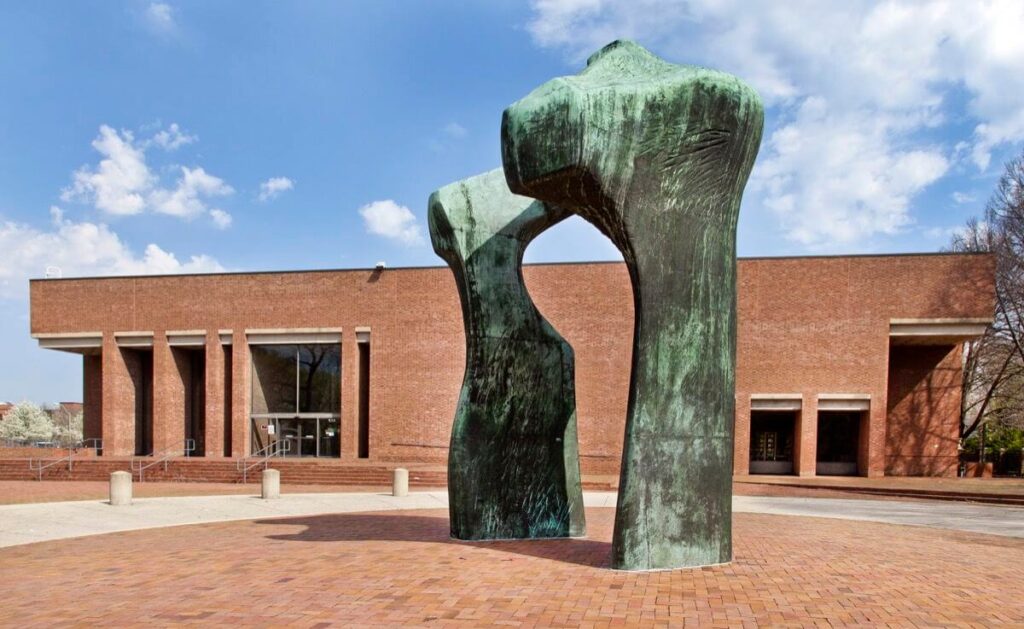 source: pinterest,com
This library was constructed in the year of 1969 and was a result of the ambition, inspiration, and vision of I.M.Pei. It is the flagship library of downtown Columbus. I.M.Pei wanted to make this place look extraordinary and more than a simple another modernist building. 
The structure witnesses inspiration from Irwin House and First Christian Church. This red-colored structure hosts numerous books for avid readers. This building hosts many outdoor events of all kinds as well. Natural light comes in the library through a large canted skylight that runs down the middle of the structure.
North Christian Church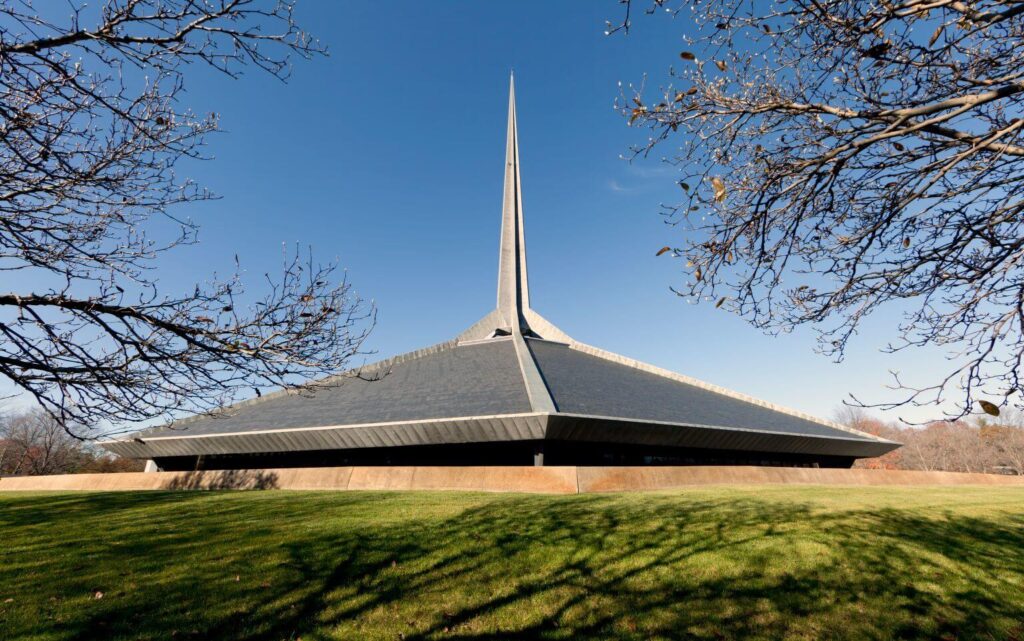 source: loc.gov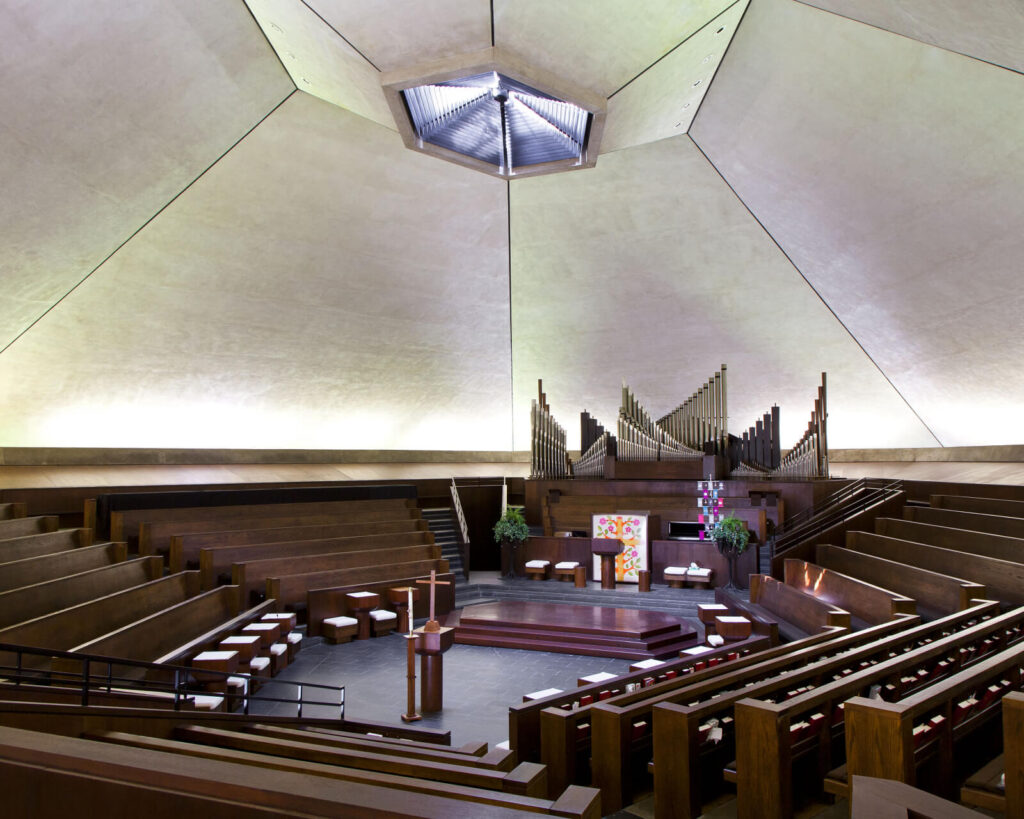 source: docomomo-us.org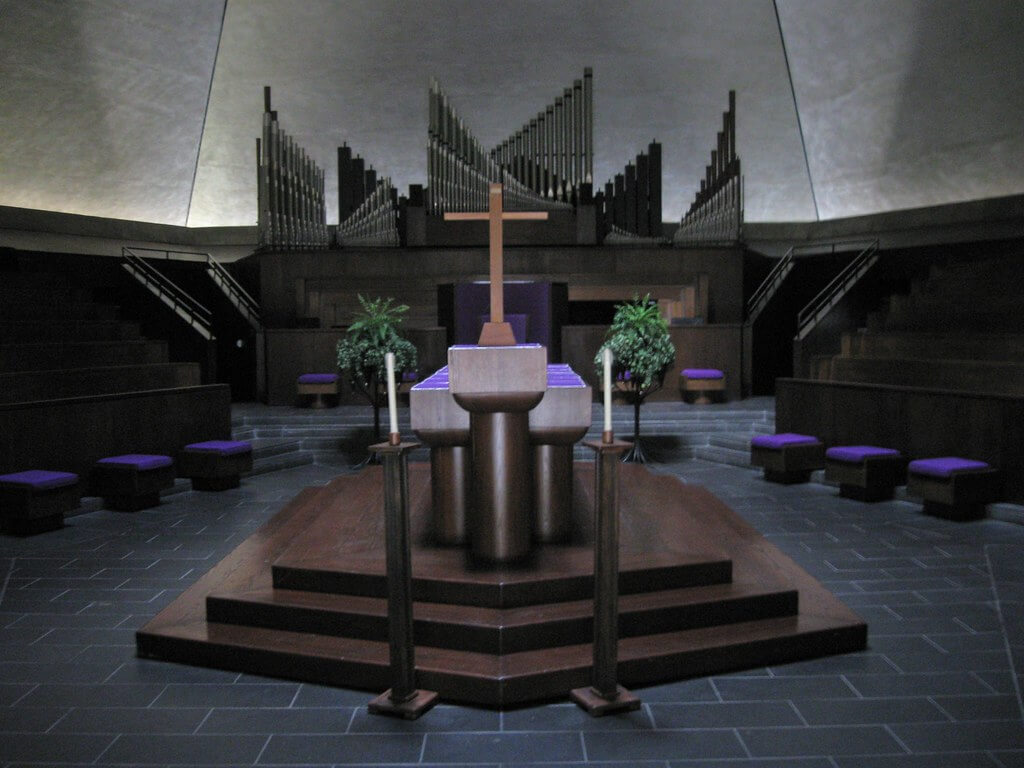 source: flickr.com
The architecture of this Church will mesmerize you and you will fall in love with it just having your first glance on it. No wonder, you will take a lot many pictures with it when you visit it in real life!
The construction and interior designing were done by a pair of father and son (Eero Saarinen and his father) and it became a symbol of great modernist buildings of all times. Its construction got completed in the year of 1964 and till that year to the current year, it has served as an inspiration for the budding architects.
The iconic slender spire on the top of the Church reaches towards the sky and adds magnificent beauty to the structure. There is a small gold-leaf cross at the top. The height of the metal spire is 59 meters. The shape of the base is hexagonal and there is a slope in the roofs. 
Miller House and Garden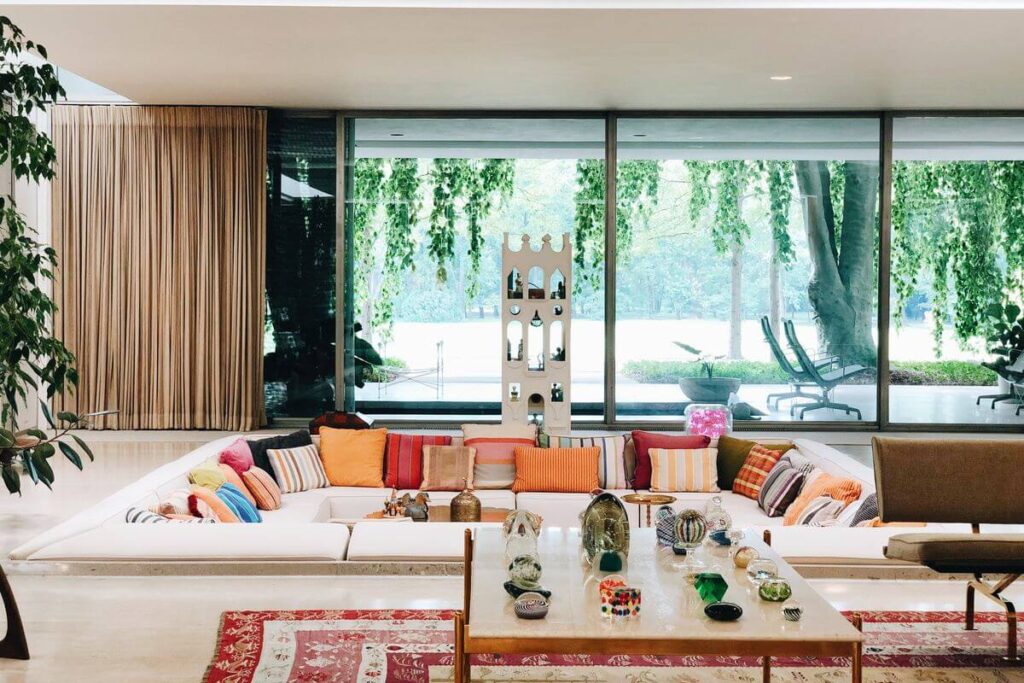 source: cdn.com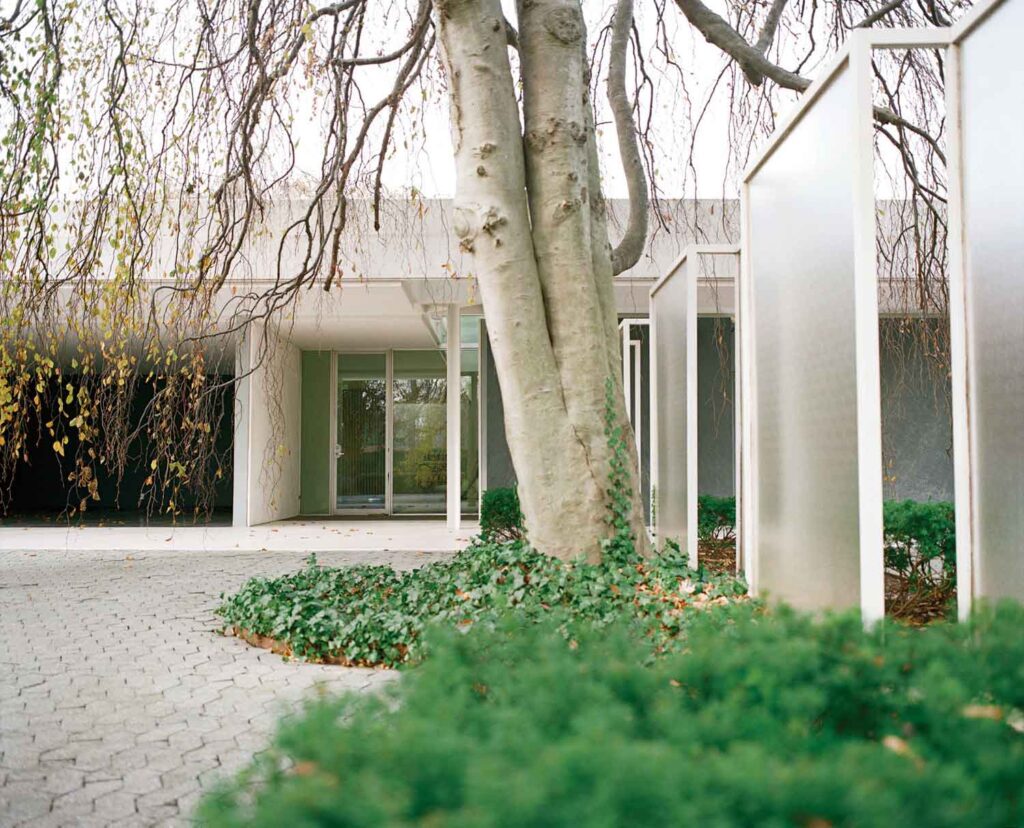 source: yellowtrace.com.au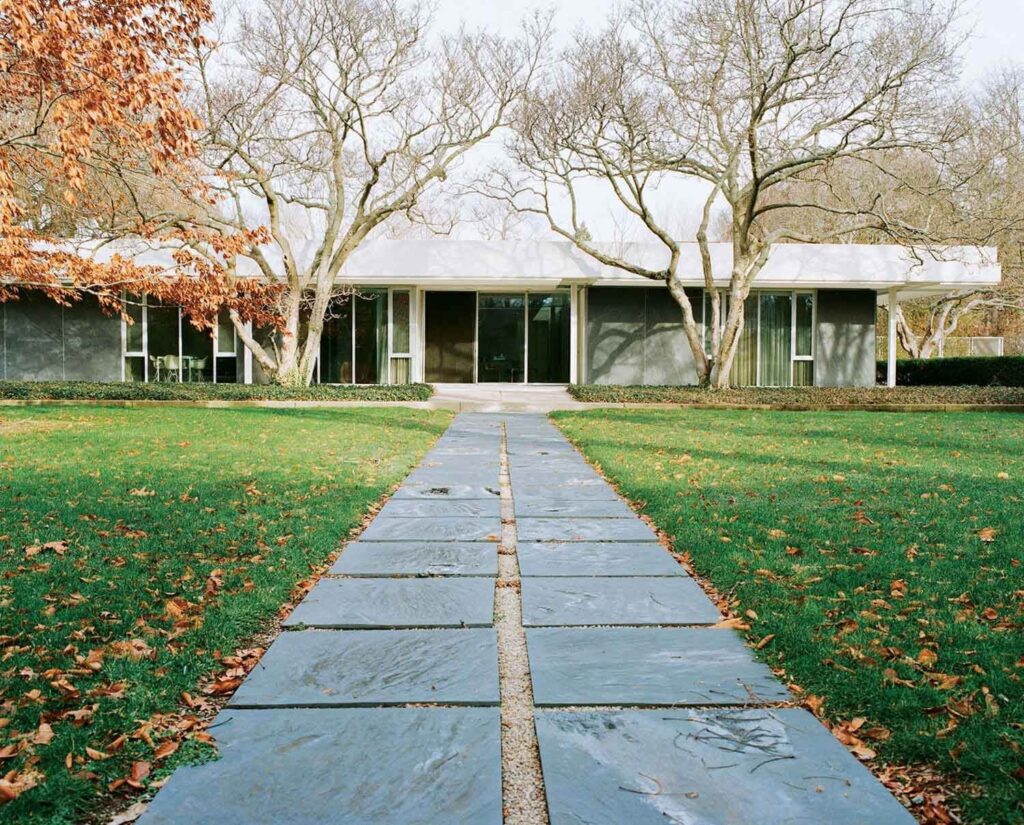 source: pinterest.com
The Miller House and Garden is an epitome of modernist design and is very popular throughout the nation. It has a flat roof and its walls are constructed of stones. Its construction got completed in the year of 1957 and then business magnate J. Irwin Miller and his wife started living here. 
This house was then acquired by the Indianapolis Museum of Art and now the general public can also visit it. 
Interior designing was done by Alexander Girard and the landscape architect was Dan Kiley for the project. The house hosts the world's first living room conversation pit. Built over an area of 6,800-square-foot, the house is illuminated by a grid of skylights. 
Garden area outside the house is beautiful creating a cool atmosphere surrounding the house. 
Also Read: Tiny Home Communities: Check Out the Popular Ones in the USA
Columbus Fire Station 4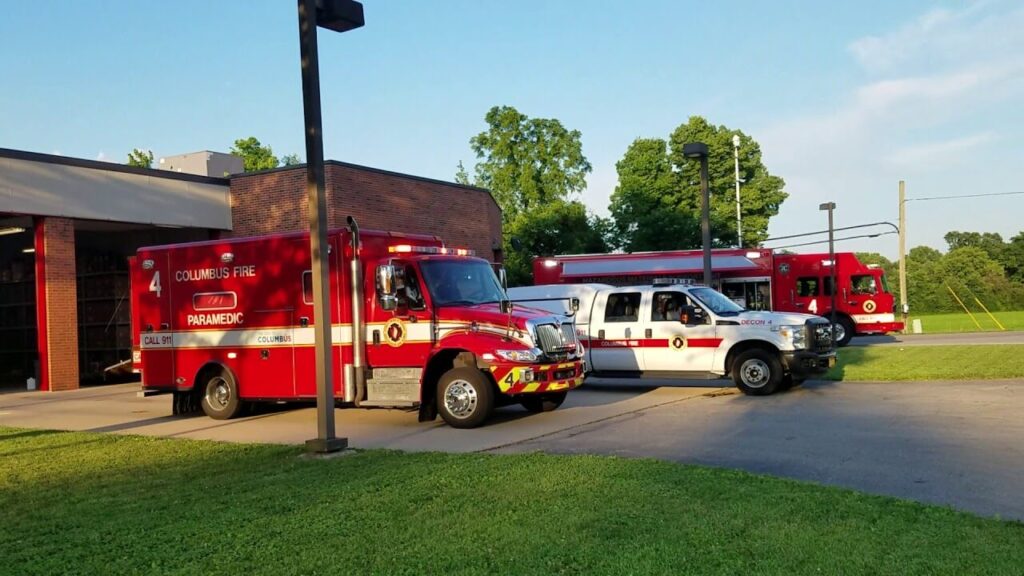 source: pinterest.com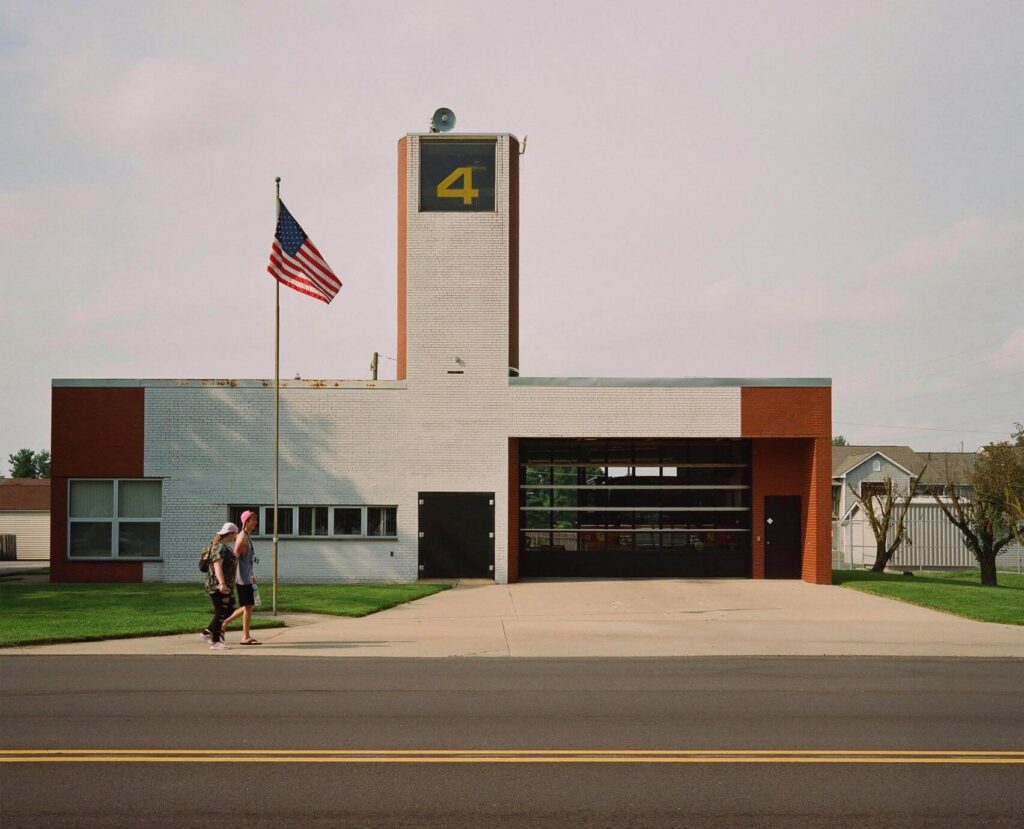 source: youtube.com
You might be wondering what a fire station is doing in the list…right? But, the Columbus Fire Station 4 has to be on the list seeing its unique design. The design of this fire station represents the era in which it was built. 
Robert Venturi designed this fire station and it was built in the year of 1966. There are office spaces on one side and there is a truck garage on the other side. The height of the truck garage is more as compared to the office spaces but Venturi has designed the structure in such a way that it looks symmetrical. 
White and red-colored bricks give a simple, clean look to the fire station. There is an eye-catching tower in the middle which can be seen from long distances. The tower is painted completely white and has a label of Fire Station 4 written on it. 
So, here were the different buildings representing the modernist tradition of Columbus Indiana's architecture. If you are an architect and looking for modernist designs to have an idea and inspiration for your next project then these buildings are the best to go for. Just visit these places and get surprised by seeing their amazing construction! For more information, visit Architecturesstyle.
Related posts
Subscribe Now
* You will receive the latest news and updates on your favorite celebrities!
Cadillac House by Gensler: A Structure with a Bizarre Angled Steel Facade!
Cadillac House Source: archpaper.com Location: Jin Qiao, Pu Dong, Shanghai, China Architect: Gensler Type: Commercial Status: Built Year: 2019 Size:…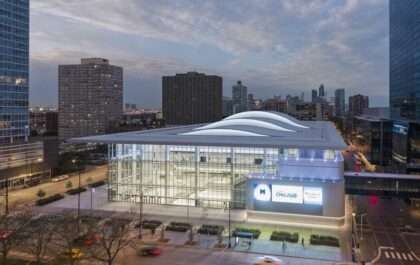 Wintrust Arena, Chicago: Get an Overview of This Amazing Structure
The Wintrust Arena is a multi-purpose event space famous for hosting wonderful basketball matches. Not only basketball matches but it…
Instagram
Instagram has returned invalid data.