Are you looking to re-landscape your yard, use new ways to fill an empty plot in your backyard, or even start a garden? You are in the right place. Remodeling garden rooms in the UK can add an aesthetic touch while making the environment clean. From gardens integrating patios with pergolas, gazebo, or seating areas to thickly-landscaped flower gardens, this collection of 6 innovative garden designs will give your ideas that will inspire your upcoming garden project.
But before starting any garden design in Essex, look at your yard as a whole. Learn as much as possible about the garden position, outlook, and direction. Does it need a water feature like a fountain or a waterfall? How are the pathways? How do the shapes and materials interact with the garden's planting beds? Looking at your garden as a whole will help determine the best design to implement. Below are some of the innovative garden design ideas.
Lead the Way Using Beautiful paving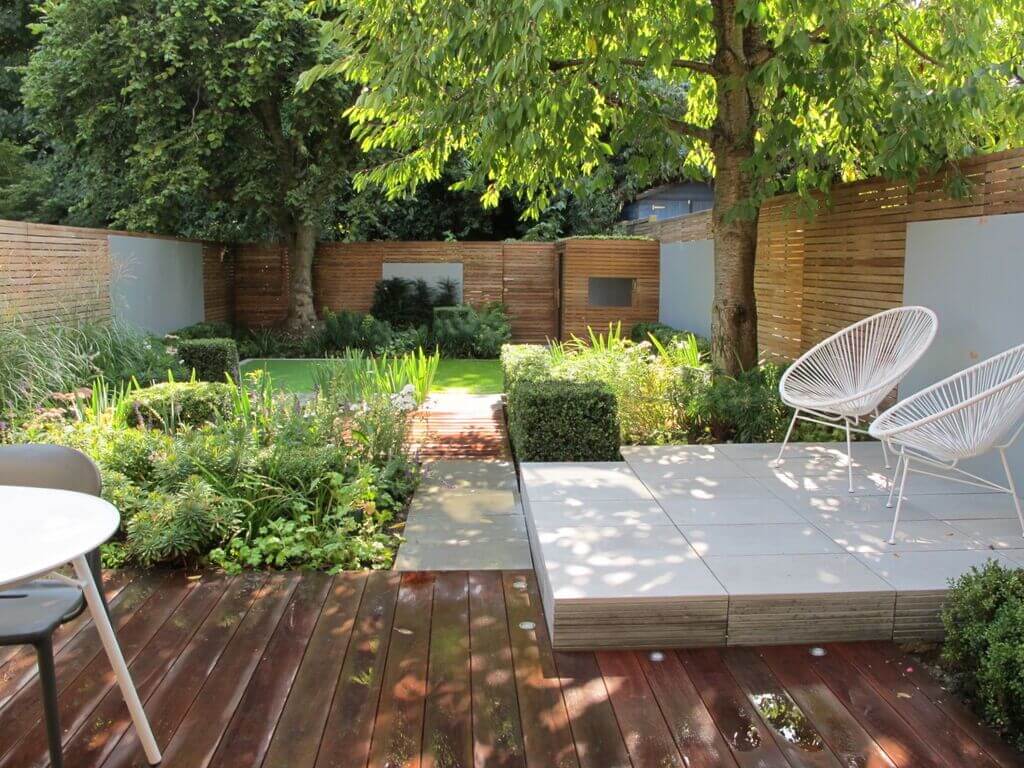 Source: pinimg.com
Pavements are the first sight whenever a person visits your home. The style and color of your paving and how it lays can give design direction for your entire yard. For instance, white or grey stone laid in a pattern will make your garden have a French country look. Silver or black paving laid in a regular design forms a perfect backdrop to a modern and sleek garden. If you want to give your garden an English country feel, arrange white golden stone in a mixed pattern.
Do you want to create a dream garden? Attention to detail is key. Integrate your plants with your paving of choice to create a beautiful scheme.
Create a Luxurious Holiday Vibe with a Bar and Pool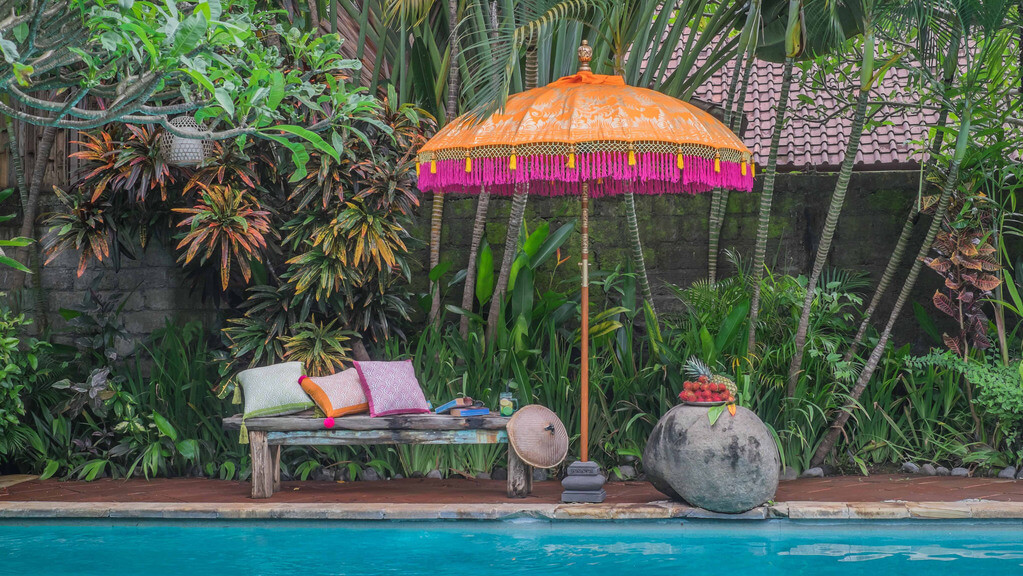 Source: futurecdn.net
Do you want to give your garden rooms in the UK a sense of luxury? Then having a bar and a swimming pool should be at the top of your list. The two fixtures will make your yard feel lively in summer. Keep the color palette and range of materials pared-down for a sophisticated and serene vibe. A pale decking will make a gorgeous complement to your furniture, especially if they are monochromatic.
The Furniture
Source: adelaparvu.com
If you have a small patio or courtyard, install folding furniture or a bench seating that you can tuck under the dining table when not used. Larger spaces can take full seating sets, with tables, chairs, and sofas that match. Day beds, sun loungers, and trendy hanging egg chairs can also make your yard look glorious and comfortable.
Invest in garden furniture sets that are durable. Consider the space and leave enough room where a person can sit comfortably. Remember to leave a room for walking around the table when others are seated.
Plant Lots of Plants to Soften the Brick Features
Source: spazioweb.it
Red clay bricks, the classic choice of various garden wall ideas, works delightfully in traditional plots. But when you adorn them with lots of foliage and chambering flowers, they provide a whimsical charm that reminds you of the bygone eras.
To get an enchanting scene, train colorful clematis or sweet-scented honeysuckle over your walls. Then place an ornate garden mirror or a hanging stone or basket ornament up high.
Mix Soft Planting with Harder Materials
Source: aildm.com
Are you looking to strike a perfect balance between natural yet modern innovative garden design in Essex ideas? Then you should try mixing some plants with harder materials. By separating the paving with areas of soft planting, the garden will look organic, unexpected, and fresh. Weave in the wilder flowers like field buttercups or try ornamental glasses for their soothing textural appeal. Add a few garden furniture where you can relax and enjoy the view.
Creating a Tranquil Water Feature
Fountains, ponds, and other water features will add a tranquil feel to your garden because of their calming sounds and elegant appearance. Do you have a large space? Then recreate a waterfall display to add a breathtaking look to your garden. You can also have a stream winding throughout your plush lawn, water-friendly bushes, and flowers. Have a pond surrounded by bold daffodils to make your garden even more scenic.
Conclusion
When redesigning your garden or starting a new one, look at it as a whole. You will get an idea of what should go where in terms of the various design ideas.
Innovative design ideas make your garden a sight to behold while ensuring comfort and tranquility. Use the above design ideas to get an immediate breathtaking look for your garden rooms.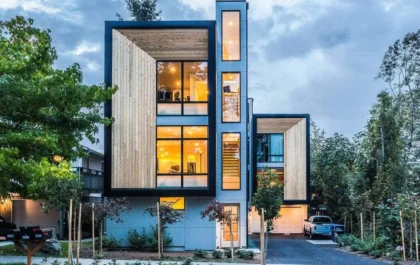 27+ Stylish & Modern Townhouse Designs for Urban Living.
The townhouse's first impression is normally too small, too compact, too narrower, and the list is endless. Well, let us…