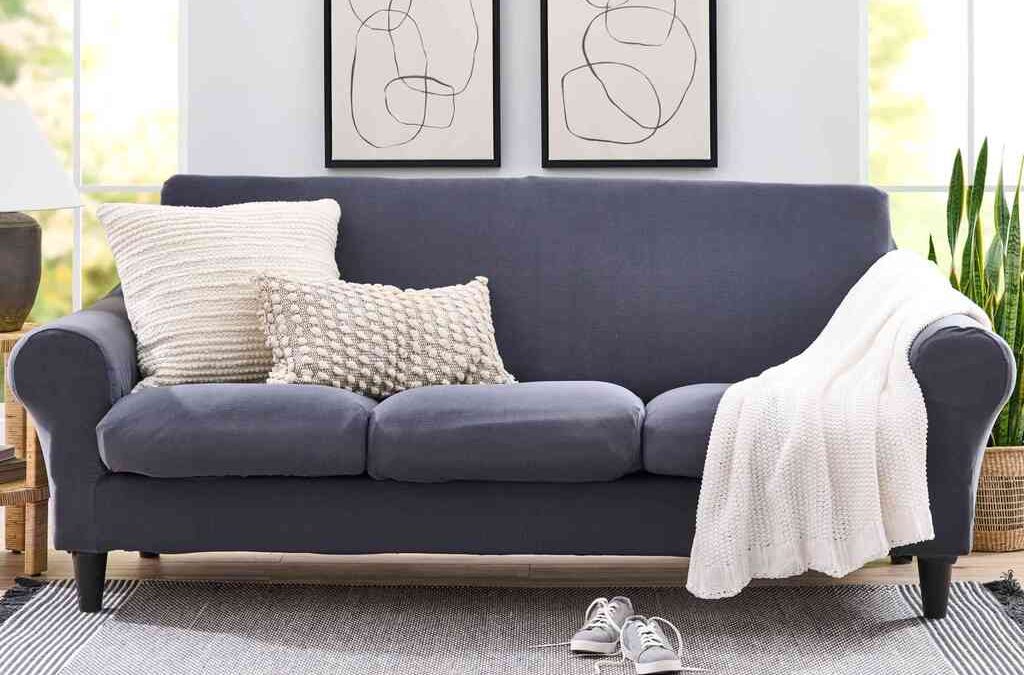 Kitschy beach furnishings and bright colors set against a muted background are typical coastal-style interiors. Contrary to the current trend for simple decoration and striking forms, this is entirely out of sync with the times.
Yet, fusing the two together results in a more straightforward and honest take on the classic coastal look. Adding aesthetically pleasing and practically useful features helps update a seashore setting.
With a bit of help from modern coastal style, you may get the beachy feel without all the tactility. This would imply a simplification of decorative features. The subtle design language has replaced the previous loud style, which may have consisted of brightly colored surfboards or wall paintings. Here are some interior design ideas for coastal homes.
1. Go for Coastal Colors
Source: thespruce.com
When it comes to interior design ideas for coastal homes, colors can make or break them. Usually, these are whites, blues, greens, and beige tones that allude to the sea, sand, and sky. Use soft grass greens, rock greys, driftwood greys, and browns as calming secondary hues. To further enhance the aesthetic appeal of the pastel neutral backgrounds, you may add splashes of color such as yellow and orange.
However, sometimes you want something a little more dramatic than the light, pastel blues that are commonly available. The color scheme here is certain to be a dark ocean blue. Avoid worrying about using black or dark blue. Go crazy with these shades for a coastal home! If you've accidentally used dark blue too much, try combining it with more traditional elements in a coastal dining area, such as rattan chairs and woven jute accents.
You should use textures found in nature to introduce earthy browns and yellows. Materials like jute carpets have a classic aesthetic that will never go out of style. It will blend in naturally with the laid-back vibe of the shore, even when combined with contemporary touches.
2. Upcycle Furniture
Source: hammerandhand.com
You may give your house a beach feel without spending a fortune by repurposing old furniture. The experts from City Movers advise on using the furniture you already own. And, if you're one of the people from Florida who love storing their belongings in storage, check out what you have there!
You never know what furniture you can find that fits your new design ideas perfectly. Then, the only thing you need to do is to give your chosen furniture a bit of a makeover. The whitewashed, shabby chic style is essential with seaside decor, so go for a weathered paint finish. Finish the appearance with complementary nautical accents when you've reached your desired outcome.
3. Stripe it Up
Source: 1stdibscdn.com
Using the timeless blue and white striped pattern for your furniture and soft furnishings is a specific method to transform your room into a coastal design refuge immediately. The striped pattern represents the sea and all its wonders. The hues are reminiscent of the calm blues and whites found in most beach bungalows across the world.
A traditional striped sofa may be the main point of a coastal-themed living room and goes beyond the basics of anchor-printed throw pillows and a shell wall hanging.
4. Go Abstract
Source: amazonaws.com
Do not fall into the trap of using cliche images or artistic depictions of water. In a more general sense, the space resembles an attempt to imitate a seaside aesthetic. You should include abstract art into the setting, despite your natural inclination to display realism in art inspired by the water.
To put it another way, you don't need an accurate depiction of the ocean to enjoy hanging artworks that evoke its mood. You can't go wrong with artwork that displays the predominant color scheme used in coastal design. You can even DIY it!
Homemade artwork is an excellent alternative to stock photographs of seashells on the beach or uninspired water scenes. Even if you're not exceptionally skilled, you can use a paintbrush and some blue paint to create something beautiful.
5. Choose Lighter Wood
Source: ballarddesigns.com
A basic neutral palette may be as successful as the more conventional blue and nautical stripes in evoking the bright, breezy atmosphere of the seaside rooms. Using natural materials and many layers of worn coastal colors creates a visually engaging space. You can even do a DIY project with some wood crates! To maintain the laid-back vibe, place items individually or in loose clusters.
Choose a paler, lighter wood tone for your furniture, like dining room tables, living room chairs, and coffee tables. Wood is not strictly required, although it is a common material rarely thrown away. The wood you choose should make the room feel spacious and bright.
Also Read: Modern Beach Houses: 7 Exciting Designs for Your Dream Come True!
6. Experiment with Slipcover Furniture
Source: thespruce.com
Don't get stuck with boring upholstery fabric patterns like fish and boats. Choose some easy designs like plaids and paisleys in a cool tone if you want to make your area feel more beachy but contemporary. You can find some excellent furniture online! Try to get some pieces that reflect a modern aesthetic while paying respect to a coastal one.
Final Words
Sometimes it's hard to visualize how a room may be updated with today's coastal aesthetic. Hopefully, our interior design ideas for coastal homes have inspired you. DIY seaside decor may be a fun and inexpensive way to update your house, but it's important to make sure it fits in with your existing decor. But why stop there? You can also take it outside!
Create a beachy atmosphere in your garden as well as within your house. Hang a hammock, lay down some checked blankets, and sprinkle the area with festoon lights and lanterns. Good luck!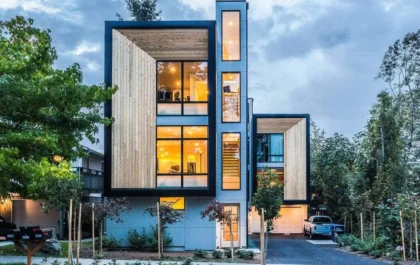 27+ Stylish & Modern Townhouse Designs for Urban Living.
The townhouse's first impression is normally too small, too compact, too narrower, and the list is endless. Well, let us…