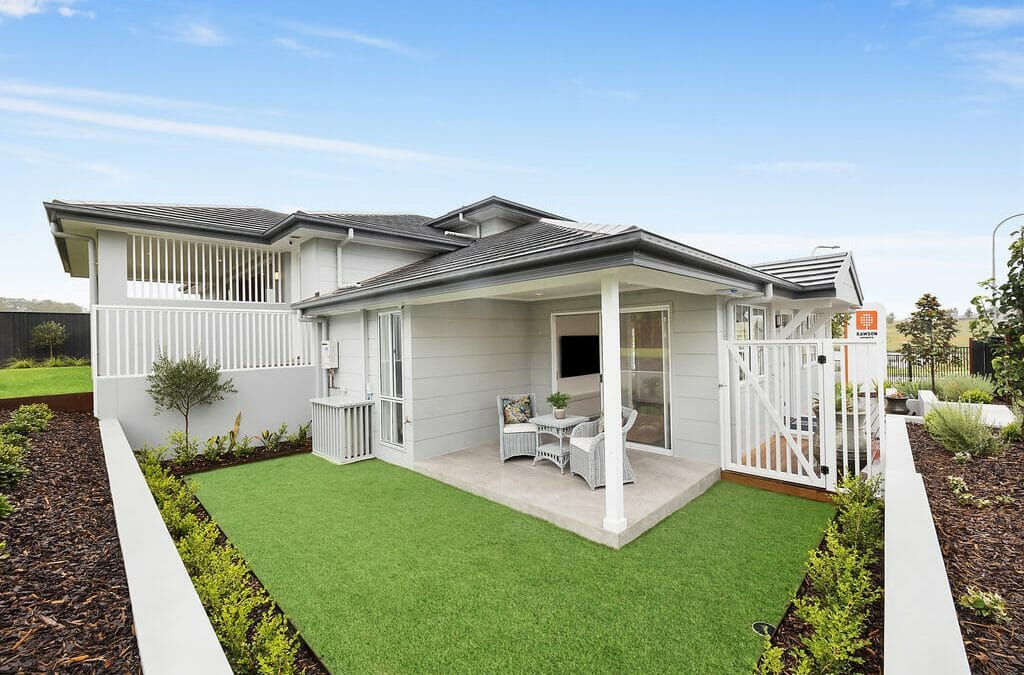 Are you considering remodeling your house but unsure where to begin? You could be the perfect candidate for a knock-down rebuild! With a knock-down rebuild, you can design and build a brand-new house precisely as you want.
As you might have noticed, having your house knocked down and rebuilt has a lot of advantages. Nevertheless, getting familiar with all the specifics is critical before making a significant choice. In addition, there are seven important reasons to rebuild your home
Easier to Design
Source: hallhart.au
A knock-down rebuild offers a clean slate, allowing you to design the ideal house without working around pre-existing structures and features. Everything from the room arrangement and floor plan to the paint color and building materials may be altered. This adaptability makes building a house that fulfills your requirements and aspirations simpler.
You may make the required alterations to the plan of your home before the building starts. You don't have to modify the foundations and walls if you need extra room or want to enhance amenities. You may also easily install bespoke features like an outdoor kitchen or pool to make your home distinctive.
If you go to the US, most homeowners spend an average of about $2,000 per sqm for a knock-down rebuild. In Australia, the same service can cost about $1393.55 per sqm. Whether you're based in Perth, Melbourne, or anywhere in Australia, you can experience quality knock-down rebuild with Montgomery Homes. Working with experts can help you save even more money and create a home that meets your standards.
Get Exactly What You Want
Source: amazonaws.com
Get precisely what you want from your home. You can customize every aspect to suit your lifestyle and needs. This primarily benefits those who want their home to be energy efficient since they can install green technologies and materials during construction.
Adding future-proof features like smart home technology to your new home is much easier. This allows you to create a comfortable and modern living space that won't need frequent updating in the future.
More Affordable Than Renovating
Source: hallhart.au
A knock-down rebuild may occasionally be less expensive than remodeling an existing house. This is especially valid if you are having significant structural issues. Starting from scratch might occasionally be the most cost-effective option for a home renovation.
So, to save money, there are several different things you may skip while building a new home. This involves anything from removing unused spaces and reducing the amount of space to picking construction materials that are more reasonably priced.
Control Over the Process
Source: beachwood-homes.com.au
You can have more control over the entire process. You can work with your builder to customize every aspect of your house's design and construction and ensure it meets your needs. Since everything is new, there are fewer chances for mistakes or unforeseen delays. This allows you to move into your new home quickly and stress-free.
Latest Industry Standards Applied
Source: rawsonhomes.com.au
Ensure your home is built using the latest industry standards. This includes meeting all building codes and regulations and using energy-efficient materials.
A new home built from scratch will have fewer maintenance needs in the future since everything is brand new. This means you can enjoy a safe and comfortable home for years with fewer repair costs in the long run.
Future-Proofing Your Home
Source: akamaized.net
Implementing future-proofing features for your property is easy. This includes various duties, including installing state-of-the-art home appliances and ensuring your house is as energy-efficient as feasible. Furthermore, since you're beginning from zero, you may create the home of your dreams.
Using the knock-down, rebuild technique, you may ensure your property conforms with current industry standards while using less energy and resources. This suggests long-term advantages to residing in a modern, comfortable house.
Also Read: Top 15 Most Expensive House in the US 2023
Quicker Timeframe
Source: completehome.com.au
The knock-down and reconstruction procedure frequently goes far quicker than a typical house remodeling. You may start enjoying all the benefits of your new home sooner if your new home is ready and move-in ready sooner.
Furthermore, you won't have to worry about your relocation lasting longer than anticipated because there are fewer opportunities for errors or delays. Constructing a new house might help you make the most of your time and resources.
Increased Property Value
A knock-down rebuild for your home allows you to increase your property value. You can choose more modern materials and amenities when building your house, adding significant value to your property in the long run.
You can add a pool, a lawn, a garden, or whatever features your budget and space allow you. Moreover, you benefit from a larger house and better features than your previous property. This can be invaluable when reselling or renting out your new home in the future.
Final Thoughts
A knock-down rebuild is an excellent option for creating a custom home. You can enjoy all the benefits of a newly built house with fewer maintenance needs and increased property value. Plus, it's often faster than regular renovations so that you can move into your dream home sooner. A knock-down rebuild can make it happen no matter what style or features you want for your new house.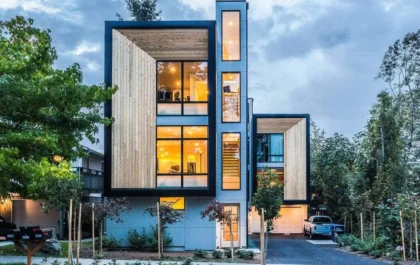 27+ Stylish & Modern Townhouse Designs for Urban Living.
The townhouse's first impression is normally too small, too compact, too narrower, and the list is endless. Well, let us…