La Belle Vue
Project Name:

La Belle Vue

Location:

Cape Town, South Africa

Architects:

Bomax Architects + OKHA Interiors
This is a luxury seaside home located in the small beachfront community of Llandudno near Cape Town in South Africa. It has undergone an extreme architectural renovation and extension. The architects of this remarkable house are Bomax Architects + OKHA Interiors Architecture. They named this beautiful dwelling, "La Belle Vue."
This home is specially designed to provide a tranquil sanctuary away from fast-paced life. When you look around it, you'll only see breathtaking views of mountains and the ocean. That's why architects constructed several balconies and terrace areas so that residents can enjoy the natural, peaceful views.
The front part of the house has this fantastic seating area with spectacular ocean and mountain views. The entire front facade has direct access from the family room, dining, and master bedroom. How cool is this?
OKHA has specially designed the main entrance gate of the house. It is a three dimensional, sculpted front door which is totally inspired by the traditional African motifs. This door totally sets the contemporary tone in the whole interior.
There are many modern and aesthetic pieces throughout the house, but also some traditional African decors. Because the customer wanted to show his African heritage in his home. Therefore, some interior decorative pieces are custom designed to express African modernism and luxury.
The lounge area is at the ground level, which is in the soothing chalky monochromatic palette. There are also many windows in the space so that natural light comes into the house and enhances the interior architecture and stucco walls.
You'll be amazed after looking at the entertainment zone of this house. It has an audiovisual home cinema system. The whole place is decorated with custom graphics rugs and rich African earth-inspired colors, which provide a classic retro feel to the home.
The furnishings of the entire house is brilliantly designed so that it complements the overall theme of the residence. The furniture has strong and clean lines. To create a timeless elegance look, materials like vintage leather, etched raw oak, and satin brass has been used.
There are also many balconies and windows are created both at the front and back of this dwelling. Want to look at more amazing houses like this one, just click on the link to take a tour of beautiful houses: The Shokan House,Merida House, Atelier Alice Trepp, Work Home Play Home.
You can also enjoy these expansive glazing frames, the mountain and sea views while having dinner in the dining area. Because from every corner of the house, and you can see these incredible magical scenes.
Isn't this house completely magical? This home offers a vibrant and dynamic connection between African luxury and minimalist aesthetics. Overall this house is not only spectacular from outside but also from inside. You'll feel an instant connection with this place, and it would make anyone feel right at home!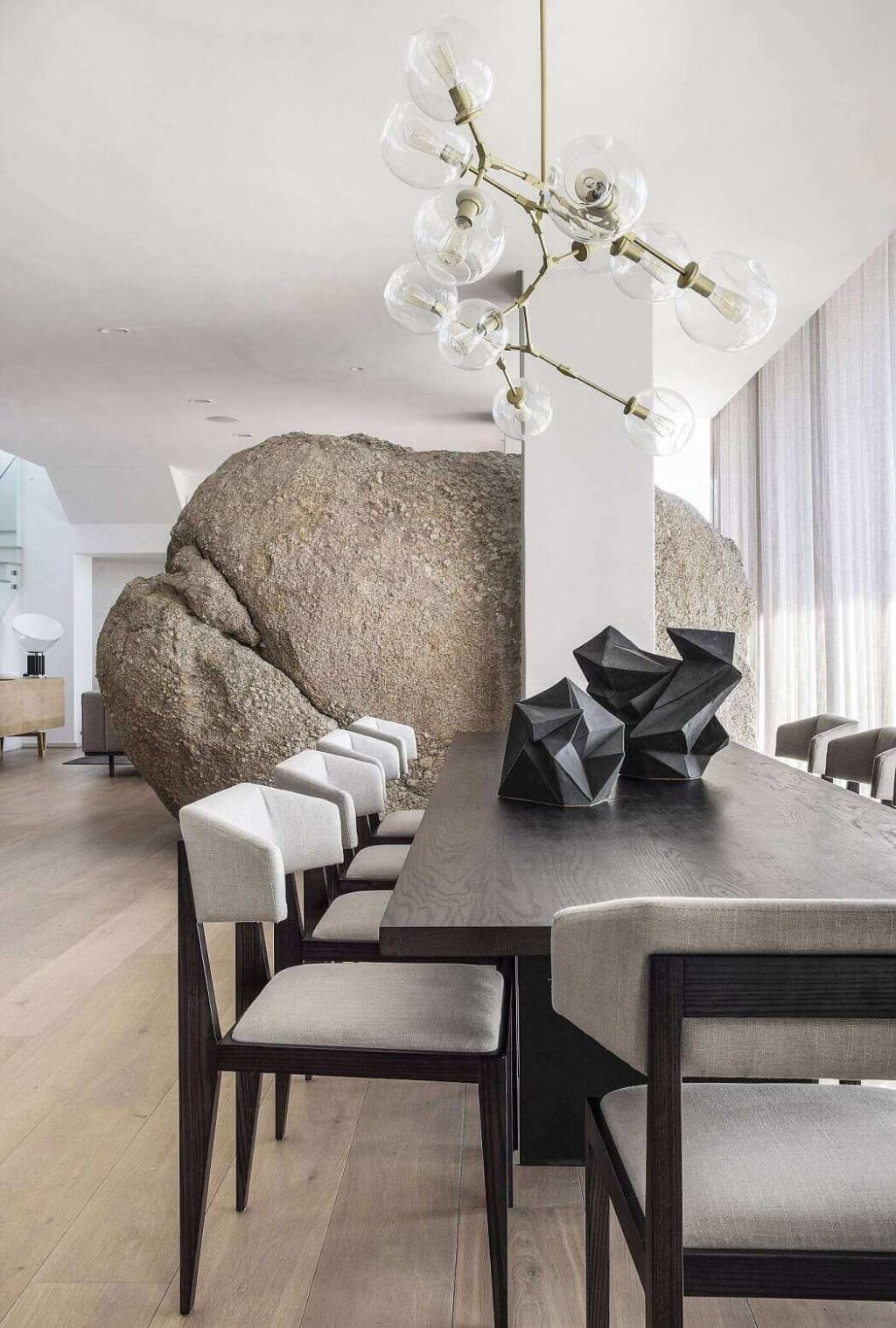 For More Information: