A House with a simple, timeless clean-line silhouette and symmetric layout. A home filled with traditional culture and coziness with a beachy style twist. After reading this, what style of home comes to your mind? Yes, we're talking about the Cape Cod homes. They have been around for centuries; still, they continue to enchant us. Cape Cod architecture is a well-known and easily recognizable style of American architecture. If you ask any kid to draw a picture of a house, surely he'll draw a Cape Cod cottage!

Name after the Massachusetts coastal region, Cape Cod architecture consists of a simple house plan, yet it is quite popular. This architecture is mainly found in New England as it is the signature style there. But they are also found all across the United States. Even today, the original Cape Cod architectural style inspires many new constructions. But what makes Cape Cod houses so unique and timeless?

Keep reading to learn interesting things and facts about this quaint architectural style, including its long history, different types of Cape Cod style house, and most importantly, the key elements & characteristics of Cape cod style homes.

In 1675, Cape Cod houses were a popular style for homes. People use half-timber English houses with a hall as a model to protect themselves from New England's stormy weather. They typically built them around one story (sometimes 1-1/2 stories) with a steep roofline with side gables. There were also a small overhang, wood siding, multi-pane windows, and hardwood floors. All the elements were built for a practical reason. For example, large dormer windows were created to get more space, light, and ventilation. Not only this but there are a lot of things that make them unique. What are they? Let's start with their amazing history.
The Origins of Cape Cod Architecture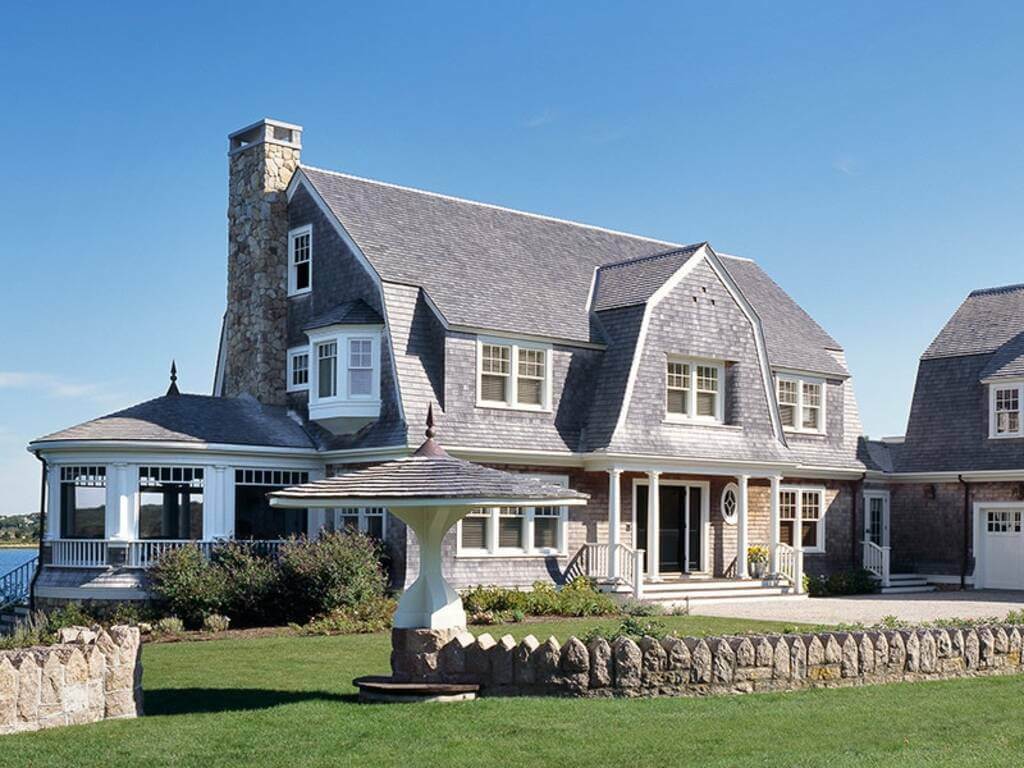 The Cape Cod houses are actually from the time of the earliest Puritan settlers. Believe it or not! But this style was first introduced by the English colonists to the United States in the 17th century. These people came up with the idea of English half-timber halls and parlor houses to accommodate New England's harsh winter climate.
The main cape cod houses start building from 1690 to 1850, but at that time, the name Cape Cod Houses was not given to them. The term "Cape Cod house" was given by the President of Yale University, Timothy Dwight IV, after a visit to these cottages. He observe these structures carefully, and these were also published in "Travels in New England and New York" (1821-22).
The second wave, "Cape Cod Revival," arose from the 1920s to the 1950s. This was the time when this style gained immense popularity across the United States. Because of the symmetrical design, open living space, and arrangement, it was later considered a quintessentially American style. Steep roofs were constructed to minimize the weight of snow settling on the roof, and low ceilings & shutters were meant to conserve heat and also block harsh winter winds.
What Exactly is a Cape Cod Style House?
Cape Cod architecture is one of the popular home styles in the U.S., and there have been a lot of similarities between Cape houses and traditional American Colonial homes.
Originally Cape Cod houses were small, rectangular cottages that were usually one-and-a-half stories high. The Cape Cod structures in the 17th century were modest. They can be described as one-room deep, wood-frame houses with shingle exteriors. They have a steep pitch roof, a big central chimney, and low ceilings. There was also a central door, which was surrounded by wooden shutter-clad windows.
Key Elements 
Now let's talk about the main features of cape cod architecture. What're the things that make them special among all the other architectural styles? Below elements are always an essential part of any cape cod home, whether it a traditional or revival: 
Exterior
These houses have a

Symmetrical appearance

. There is a center front entry that opens to a central hall and dining space.

Every cape cod home has a

large central chimney

in the middle of the structure. It is directly located behind the main entrance door, and all the rooms are clustered around it in a rectangular shape.

Cape Cod style house generally have a

steep, slanted, gabled roof and a shallow roof

overhang (sometimes side-gabled) to quickly shed rain and snow.

These homes always have two

Double-hung windows

with shutters on each side of the door and sometimes have a dormer on each side of the chimney.

The second level can be accessed by a narrow stair, or

'captain's stairway

.'

The other most recognizable elements of classic Cape Cod Architecture are the

weather-grey shingles

.

Overall, cape cod style house plans have a

simple exterior

without any porch or roofline.
Interior:
These homes have a

simple rectangular layout

, that is usually small (one-story) size. But the house plan is always one-and-a-half level or three-quarter Cape.

These places have

extremely low ceilings

, which also help conserve heat.

The overall layout or plan always features a large,

open-concept living space

.

Bedrooms are usually located in dormers or under gables.

The interiors

have clean lines and bold features with a little aesthetic detailing.
Materials Used in Cape Cod Architecture
Talking about basic building materials, all Cape Cod style homes were traditionally constructed using local materials. The reason behind this was to stand up against the harsh weather of the New England winters.
Oak and pine woods are used for post and beam framing.

Oak and

pine wood flooring

All homes have brick fireplaces.

Clapboard or cedar shake roof with side shingles was left unpainted. This can be seen in original Cape Cod cottages.

During the Cape Cod revival in the mid-20th century, black shutters on white exteriors had become a classic color combination.
Variations on the Cape Cod home
There are also some variations seen in cape cod architecture. Smaller variations of the homes were called "single Capes" or "three-quarter Capes. Do you know how these sizes were dictated? It depends on the number of family members and available finances. But whether it was small or big, every classic cottage had a central front entrance with two windows on each side.
Half Cape
Half cape cottages have a front door (just like any other) on one side of the home with two multi-paned glass windows. They're used by small families, and this variation is sometimes also known as a Single Cape.
Three-quarter Cape
Three-quarter cape homes have two multi-paned windows on one side and one multi-paned window on the other side. In the 18th and early-19th centuries, this style of Cape was quite popular.
Full Cape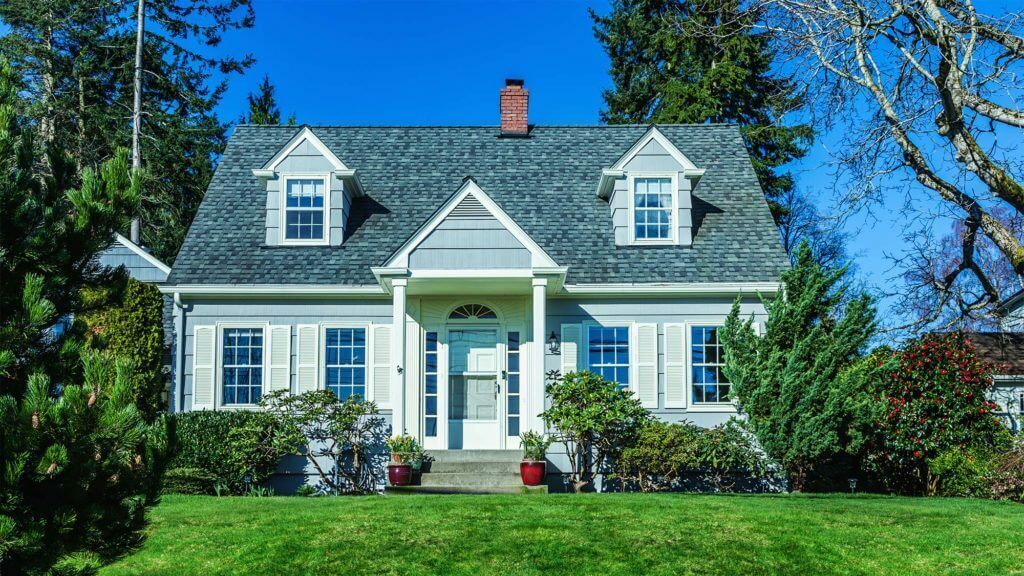 The full cape is also known as Double Cape, and it can also be seen today in many parts of America. This home was constructed for big families by wealthy people. These homes usually consist of two multi-paned windows (placed symmetrically on either side), a steep roof, and a massive chimney.
Fascinating Facts About Cape Cod Architecture
After World War II, Boston architect Royal Barry Willis was instrumental in the spread o

f Cape Cod-style homes th

roughout the United States.

After soldiers return home from World War II, these houses instantly gain popularity because of their affordability, especially during the Great Depression.

Royal Barry Wills adds amenities like bathrooms, kitchens, and garages so that middle-class families could use cape cod house.

The Dugan residence and The Levittown House ( built by William J. Levitt and Sons in Long Island, N.Y) are some of the famous examples of Cape Cod Architecture.

Levittown was the first major housing development company, and it has built more than 17,000 virtually identical Cape Cod homes.
Here are some Cape cod style homes exterior ideas for you to know more about this classic architecture: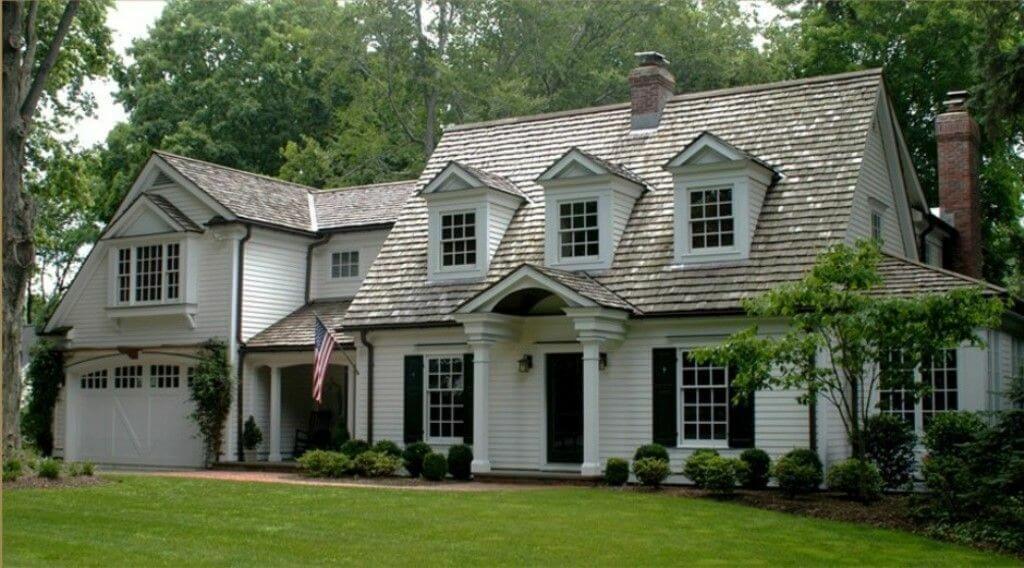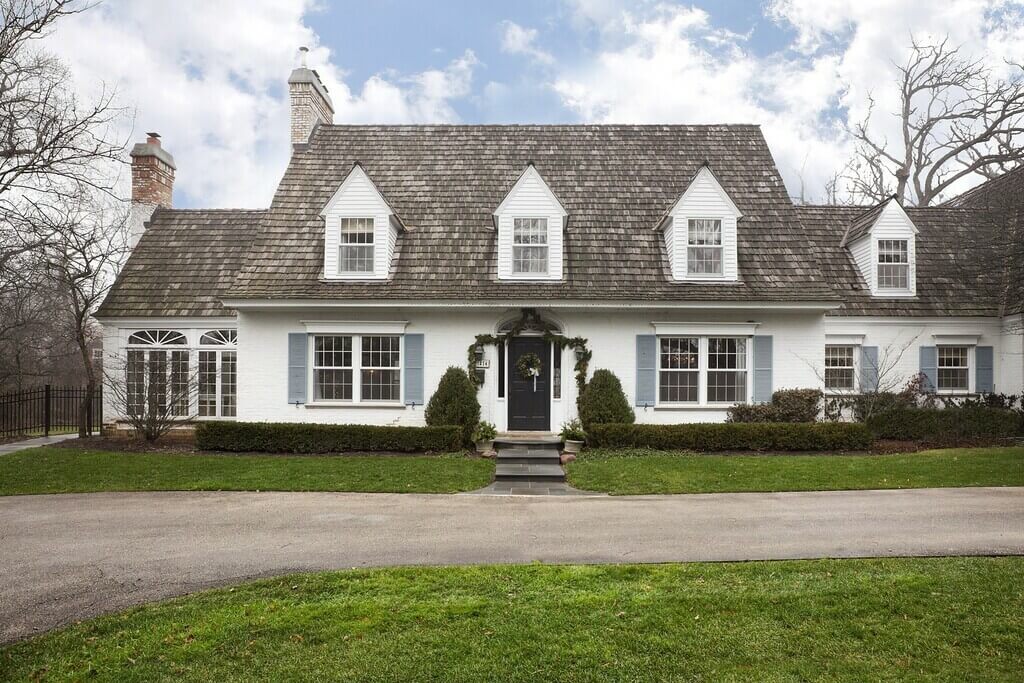 Final Verdict!
Now you know the answer, why people fall in love with Cape Cod style homes and how they became one of the most influential architectural styles in America. This style proves that even a simple house plan with practical and functional detailings can become a popular choice.
More From Architecture Style: