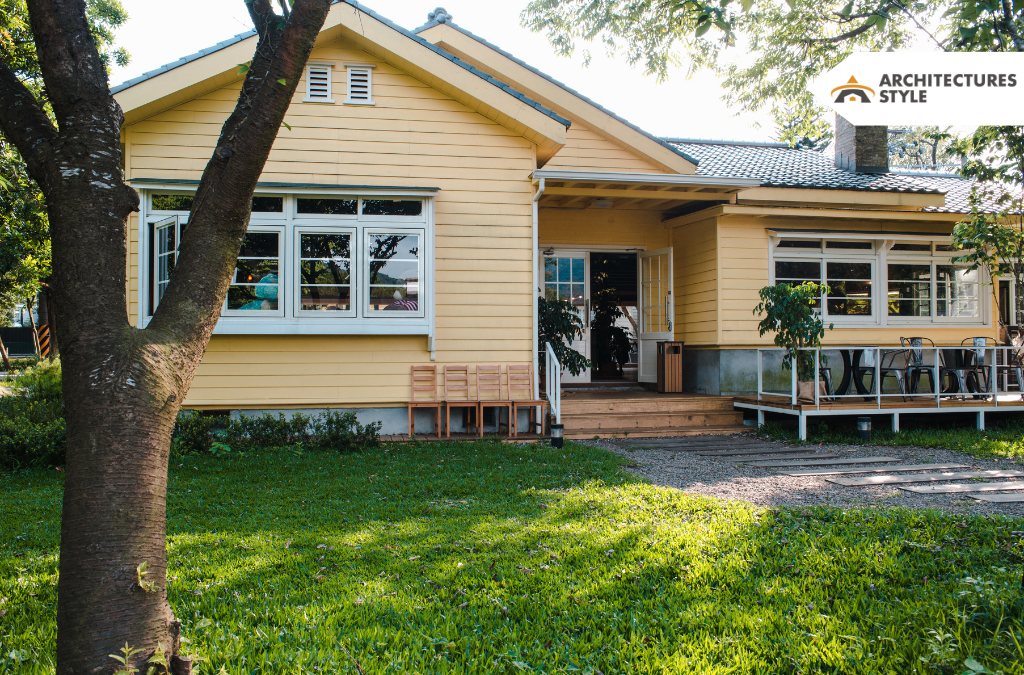 A beautiful front yard is the key to improving your home's curb appeal. Unfortunately, not all of us are blessed with a spacious yard.
In the USA, where property rates are sky-high, affording a home with a big front yard can be a challenge. However, this shouldn't stop you from beautifying your lawn.
Even if you have a small front yard, there are clever ways to make the most of your space. Wondering how?
Here are the 20 practical landscaping ideas for small front yards. With these creative ideas, you can easily create a beautiful yard to make a good first impression.
1. Lush Green Layers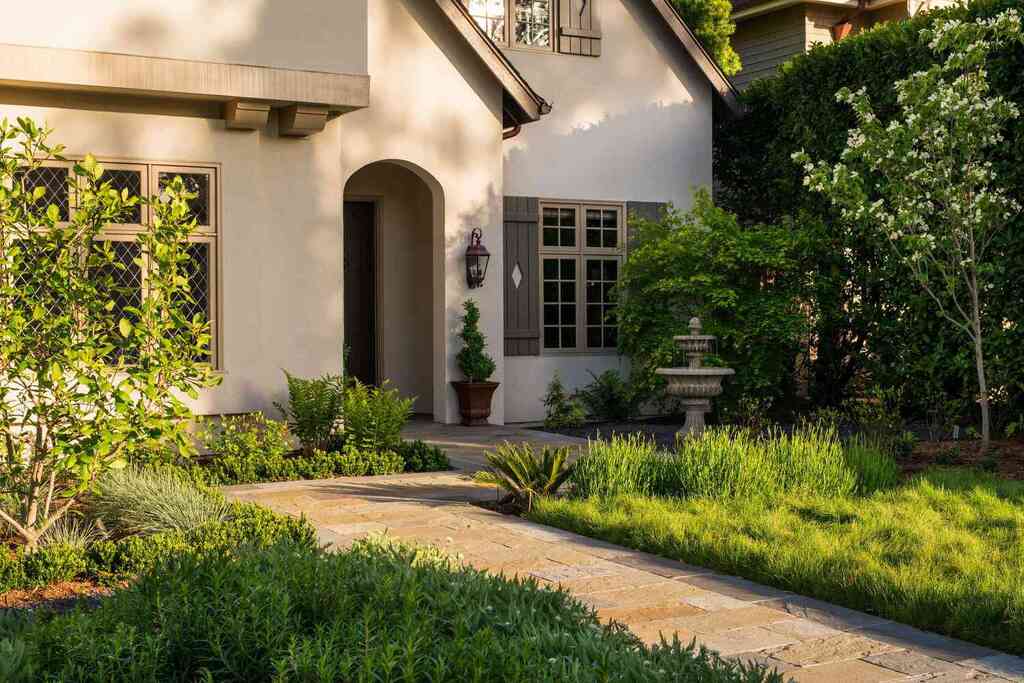 One of the best ways to make the most of your small lawn is by adding lush green layers. Instead of keeping the grass in a symmetrical manner, you can create multiple layers on each side. You can plant a tree on one end and then use different types of lawn grass and cut it in layers to add depth and dimension to the lawn.
You can even experiment with different shades of green grass. It will make your lawn beautiful and spacious. To make it even better, you can use boxwood borders and add a white picket fence. The combination of white, brown, and lush green will help you create a beautiful small front yard.
2. Few Focal Points
The biggest mistake people make when it comes to landscaping is over-designing. If you mix everything up without proper planning, it will look like a mess. To avoid this, make sure you focus on one or two elements. For instance, one focal point in your yard can be the entryway, which you can decorate with tall accent planting on either side.
Another focal point can be beautiful flowers arranged in groups in the free space. This will leave plenty of area for each element to shine. Make sure both the focal points complement each other perfectly instead of overshadowing. It is best to make a plan and then see how everything goes.
3. Midcentury Style
This is one of the best landscaping ideas for small front yards as it creates an impression of spaciousness. It is a modern landscaping style where you don't give much emphasis to grass and plants. Here, you can create an open patio-style porch to add more practical space.
Another thing you can do is divide the lawn with clean lines to make sure nothing is overlapping. A part of the yard can be dedicated to grass and plants, and on the other parts, you can decorate with big stones, a bench, or a tree. Overall, it will make your yard look clean and organized.
4. Keep It Structured
If you want a front lawn that looks sleek and well-maintained, you need to structure it properly. A good structure will make your lawn appear formal and organized. You can get this look by adding low borders around the lawn. Instead of creating a wooden or metal border, you can use tall grass and cut it in a border-like shape.
It is not only cost-effective but also gives a unique look to your lawn. When leaning on such landscaping ideas for small front yards, remember to leave some free space to create a more welcoming feel. You can also fix a lamppost on the ends, giving it a more practical look.
5. Constructed Elements
Nobody likes a boring front lawn, and one way to make it interesting is by using constructed elements. Instead of keeping everything simple, you can incorporate different construction elements to add a bold twist. You can use raised flower beds and open pathways to create a distinct look.
It will help you to divide the space and even create an area for seating. You can use different colors of flowering plants to add beautiful shades to your lawn. This is one of the most unique landscaping ideas for small front yards and doesn't need much investment.
6. Use What You Have
Improving and decorating your front lawn doesn't have to be expensive. You can use what you already have and turn it into a masterpiece with your DIY skills. For example, if you have lots of trees and natural grass, you can trim them to make the lawn look clean.
Another thing you can do is plant some flowers and re-paint your fence. These things don't need much investment but will drastically change your lawn into a beautiful one. You can also keep some chairs outside near the patio and put a coffee table with a flower vase on top.
7. Minimize Maintenance
Lawn maintenance can be a hassle, especially if you have a busy schedule. Many people often give up on maintenance after the first few months of beautifying their lawns. This is not just a waste of all the money you have put in for landscaping but also makes your house look messy.
To avoid this, it is best to go for landscaping ideas for small front yards with minimum maintenance. One way to do this is by selecting native plants that can thrive in the region and climate. You can also install an irrigation system to ensure the lawn always remains green.
8. Go Vertical
You can also choose vertical landscaping instead of the boring horizontal one. Vertical gardening is trending and can be a great way to spruce up a small lawn with little space. Instead of normal grass and flowering plants, you can use climbing vines and shrubs. It is one of the most effective landscaping ideas for small front yards.
You can also use the exterior walls to fix small plants vertically to create a beautiful look. Use wires and attach plants to them to make your vertical garden. This way, you can keep the lawn green as well as use the free space for other practical things.
9. Turn City Lot Wild
This landscaping idea is great for homes with a lot of concrete space. If you are living in a city, there won't be much green space on your lawn. However, you can turn the city lot wild by adding some natural elements.
You can line up the entryway with small plants on either side. Apart from that, you can plant a few trees to add the wild vibes. Instead of normal ones, you can plant fruit trees. This way, you can create an amazing front lawn that is buzzing with bees and birds.
10. Permanent Pathways
Your front yard will really look shabby if you don't create a pathway for people to walk and reach your front door. It is not just practical but will help to add dimension to your lawn. You can create a concrete or stone pathway that is narrow and easy to walk on.
You can create a border with brick pavers and add colorful flowers on the ends to a pop of color. If you want to make it even better, you can install ground lights. It will create a beautiful look during the evening and nighttime.
11. Add Multi-Functional Plants
Plants are an integral part of your front lawn, but they don't have to be just for one purpose. You can make a smart move by choosing plants that serve multiple purposes. It is one of the coolest landscaping ideas for small front yards.
You can choose plants that are colorful and look aesthetically pleasing, as well as help you in culinary practices. You can also use plants that offer cover-up space and offer privacy while helping with pollination. Many people go for a vegetable garden that can offer nourishment.
12. Hardscape Detail
Like flowers and plants, hardscape is also essential for front lawns. However, simply incorporating hardscapes like stones, bricks, and concrete can make your yard look boring. To add a fresh new twist, you can add details to the hardscape elements.
One way to do this is by using crevice plants. They can add a softer touch and detail to your yard and make it more appealing. You can create a nice shape and pattern with a combination of plants and hardscape.
13. Consider Microclimates
One of the best landscaping ideas for small front yards is to use plants according to the microclimates. Even though your yard is small, there will be differences in the areas, i.e., some patches will be shady, some will be dry, some will have moist soil, etc.
You can consider these microclimates when designing your front lawn to avoid maintenance issues. It will help you to use the limited space in the best way possible.
14. Mix Grass and Gravel
If you want to create a balance in your lawn, mix grass with gravel. You can divide the yard into different parts and cover one with grass and the other with gravel.
The gravel patio will add a contrasting look and make your lawn even more beautiful. You can choose from different types and colors of gravel. It can also serve a practical purpose if you have a dog, as they can use it for peeing instead of spoiling your grass.
15. Keep It Social
There is nothing better than lounging on your lawn chair surrounded by friends and family. If you are someone who loves having company around, make your yard a social space.
You can do it by creating a beautiful garden with different plans and making space for seating. The tall plants will cover the sides and will offer your privacy while you chill around on your lawn. You can install lawn chairs or even a swing or hammock for lounging.
16. Go European
European architecture is very popular and offers a completely different look to your lawn. It focuses on old and rustic elements to create a vintage style. You can incorporate the same landscaping idea to design your lawn.
The first thing you need to do is install a rustic stone walkway. You can complement it by adding a small fountain in the center. Apart from that, make sure you go with plants and grasses inspired by European culture.
17. Create Veggie Beds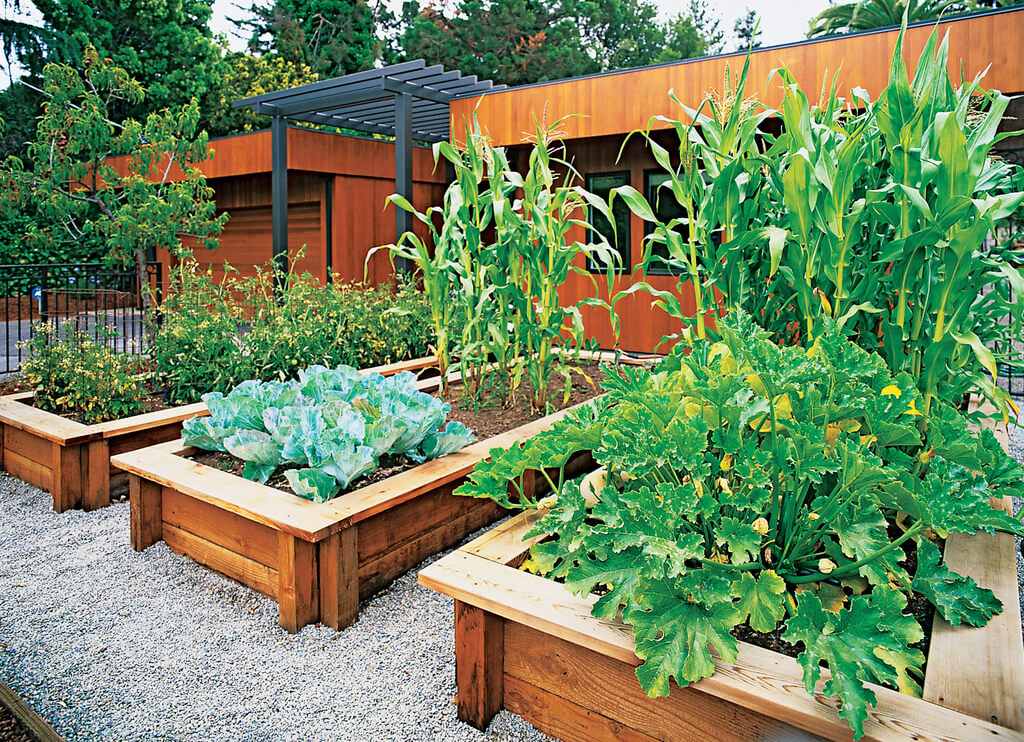 Creating a vegetable bed is one of the most practical small front yard ideas. These gardens not only make your lawn look beautiful but also help you save money on groceries.
You can grow your own vegetables and use them to cook organic food. Divide the lawn space and grow different vegetables according to the climate and region
18. Keep It Contemporary
If you are looking for minimalist small front yard landscaping ideas, go with contemporary style. Here, instead of covering the entire lawn with grass, you just need to dedicate a small space.
Instead, the majority of the space will be covered with white sand or tiles. Also, the front entry will be made of cement driveway. To add a bit of green, you can plant one single tree on the side.
19. Landscape the Fountain
Adding a fountain can do wonders to your front yard. While it takes up good space, you can use some clever ideas and add landscaping to the fountain. Instead of planting the flowers separately, you can plant them around the fountain to save space and add a splash of color.
20. Add Dual Fence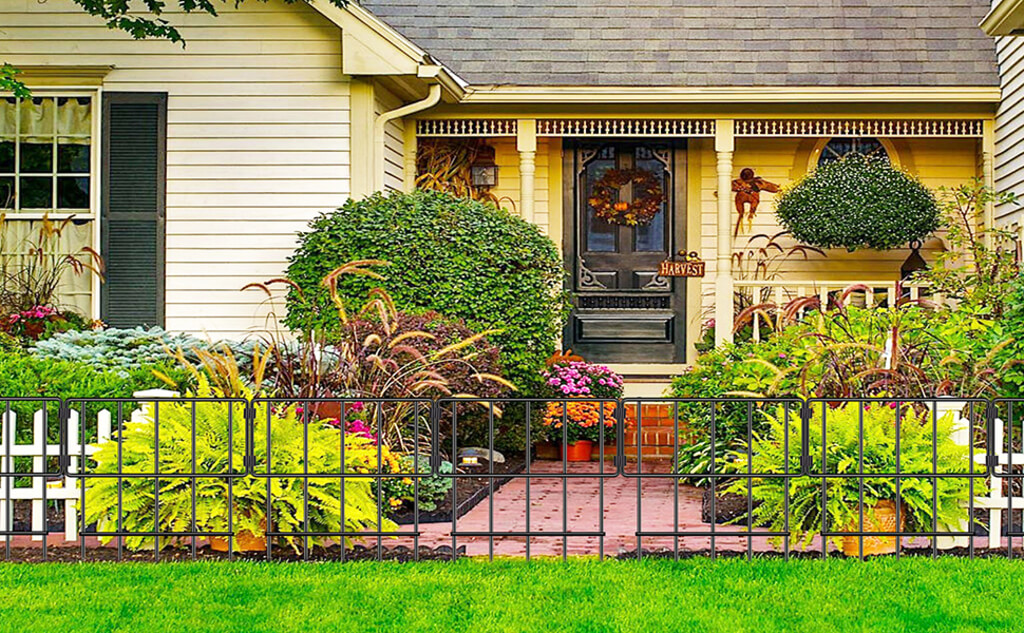 This is one of the most unique landscaping ideas for small front yards. Even though fencing is a frequent choice for lawn decoration, installing twin fences can produce a stunning effect.
You can establish a border around the whole yard with one kind of fence and the home from the lawn with another. You can split the grass and maintain organization in this way.
FAQs
How can I decorate my front yard for cheap?
To decorate it on a budget, you can build a vegetable garden, grow inexpensive flowers, and maintain a tidy lawn.
How do you make a simple front yard?
To create a straightforward front yard, paint your door and fence again and mow the grass.
What is the best material to use for landscaping?
For landscaping, you can use grass, pea gravel, or rocks.
Conclusion
Try these 20 useful landscaping ideas for small yards to turn your lawn into a lovely retreat. These tips will not only save space and improve the appearance of your lawn, but they will also make it more functional and useful. It will enable you to maximize the available area and enhance curb appeal.
Explore Further:-