How soothing does a drive on the longest bridge in the world sounds? Picture yourself on a road trip, going over the biggest bridge in the world while enjoying your favorite songs and mesmerizing views. Dreamy, right?
The longest bridge in the world spans the gap between creative ideas and technical executions. These are engineering marvels with a designer flair that is not only functional but aesthetic as well. These large spans of metal and concrete save travelers from tricky paths and offer a straight and comforting drive to their destinations.
Here in this article, we will let you know about the top 20 longest bridges in the world. so let's dive in!
Countdown to the Longest Bridge in the World
20. Akashi-Kaikyo Bridge, Kobe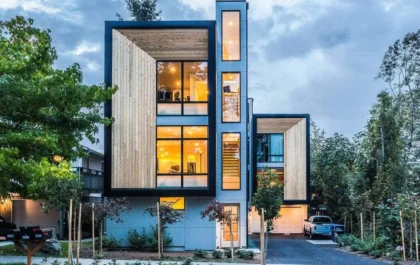 27+ Stylish & Modern Townhouse Designs for Urban Living.
The townhouse's first impression is normally too small, too compact, too narrower, and the list is endless. Well, let us…