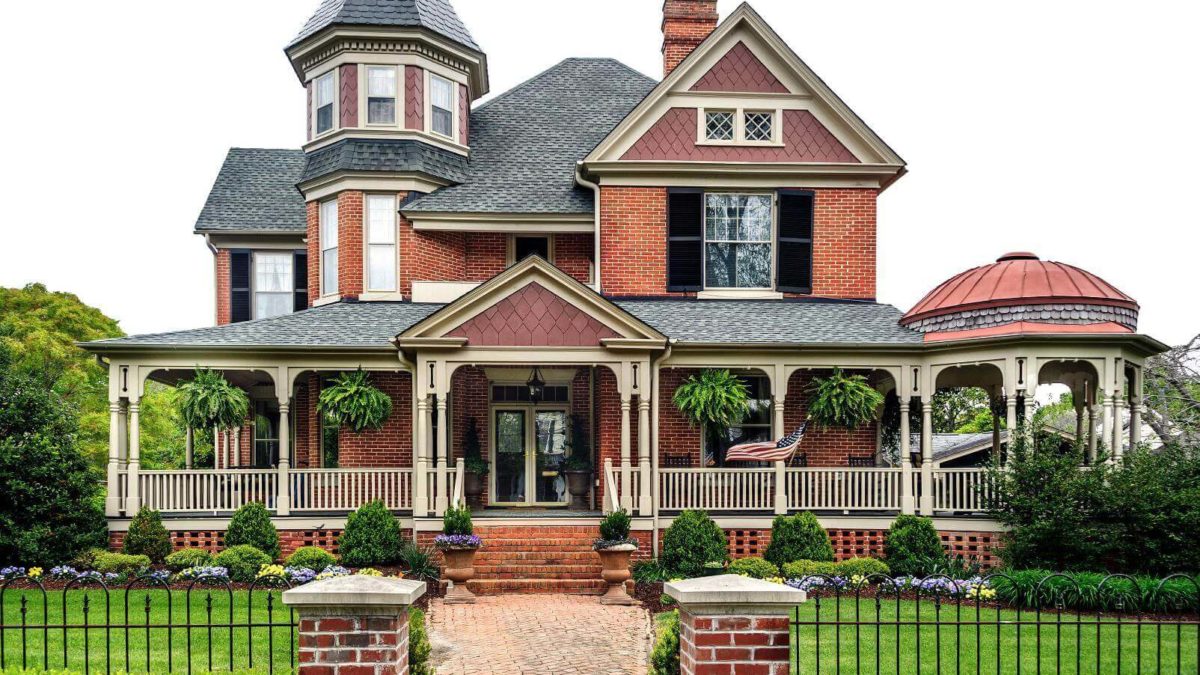 During childhood, we always wanted to have a house just like our dolls had! Ever wondered what kind of houses they were? Luxurious and elegant. Every girl has a dream of living in a grand house, just like a dollhouse. Those ghostic houses in horror movies always drew the attention of every boy, whether in childhood or adulthood. With being scary, they were big, grand, and royal. Not just boys, it is a come common dream that we all have – to live in a spectacular and magnificent house. As we grew up, our dream went in the dark, and we got busy in studies and then in earning money. What if we tell, now you can make your dream come true? Obviously, you will go for it. We will not kill your suspense anymore. Take a look at your dream home- modern victorian house. 
Here in this article, we have mentioned what victorian style homes are, how many types are there and, few examples to create a modern victorian house. 
What are the Victorian Homes?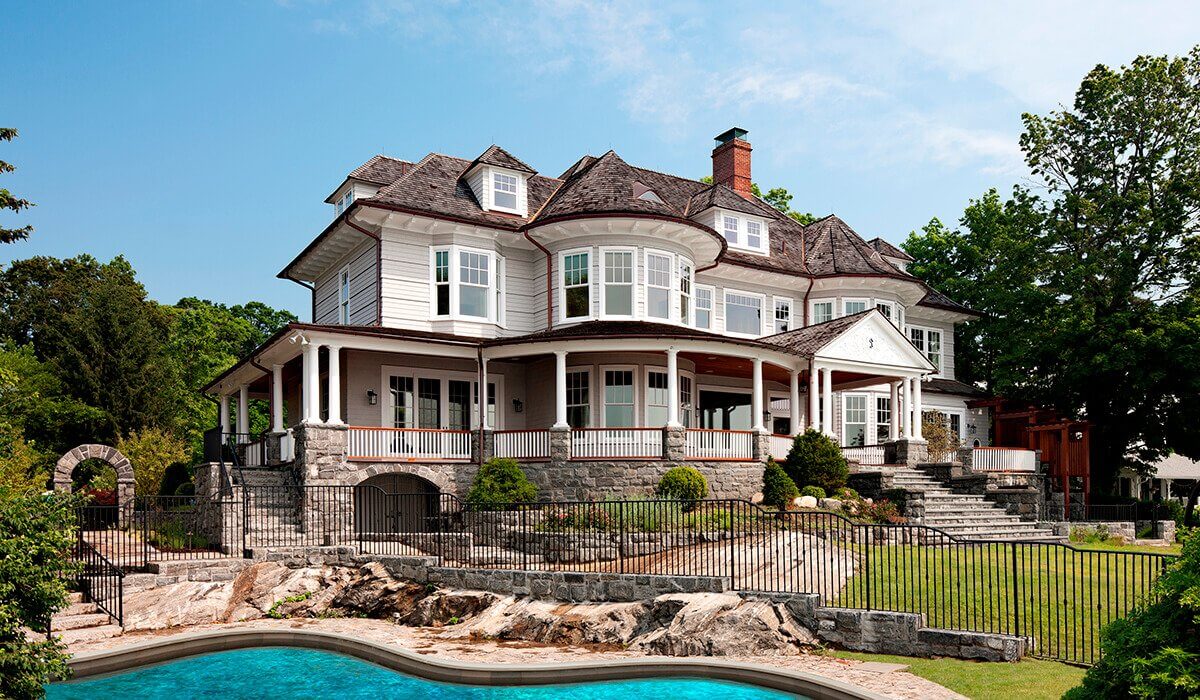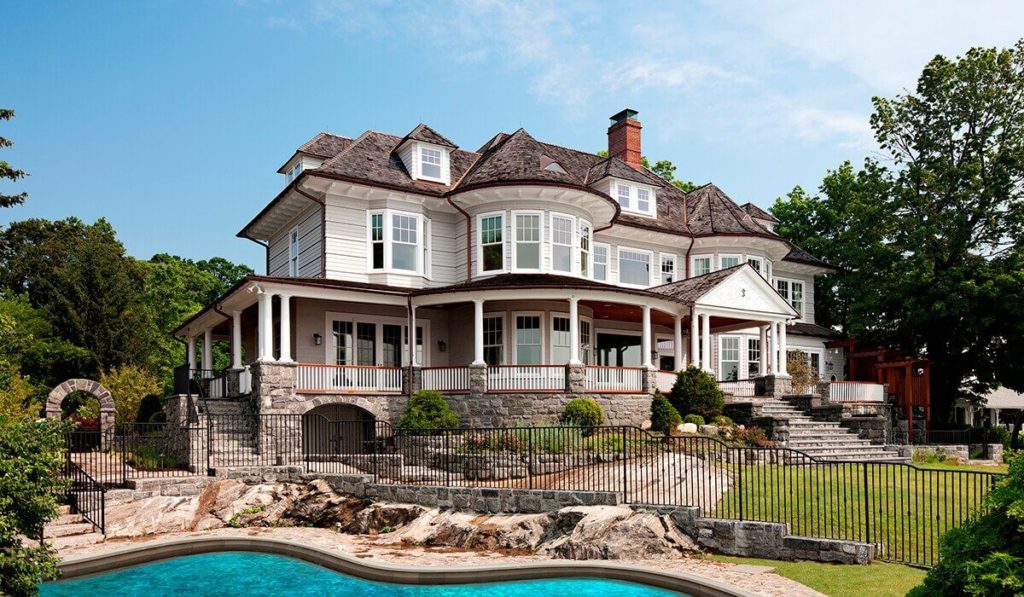 Source: cardelloarchitects.com
First things first, the victorian style home is based on era and not a particular style. The type of architecture that was built in the era of Queen Victoria (i.e., during the year 1830-1910) is considered as victorian style home. This type of construction has the highest vertical significance, and other elements include decoration and a mix of colors and materials. 
The key factors describing the victorian style are as follows:
The exterior of wooden or stone

Two or three stories

Asymmetrical shape

One-story porch

Towers

Multi-faceted or mansard roof

Vibrant colors
Apart from all these, always remember the more substantial and lavish your house looks, it will convey the victorian vibes in a more perfect manner.
How many Victorian Style Homes are there? (with name and its key features)
There are different types of victorian style homes that have different characteristics that changed from time to time. Below we have mentioned few types of victorian style homes:
1. Gothic Revival (1830-1860)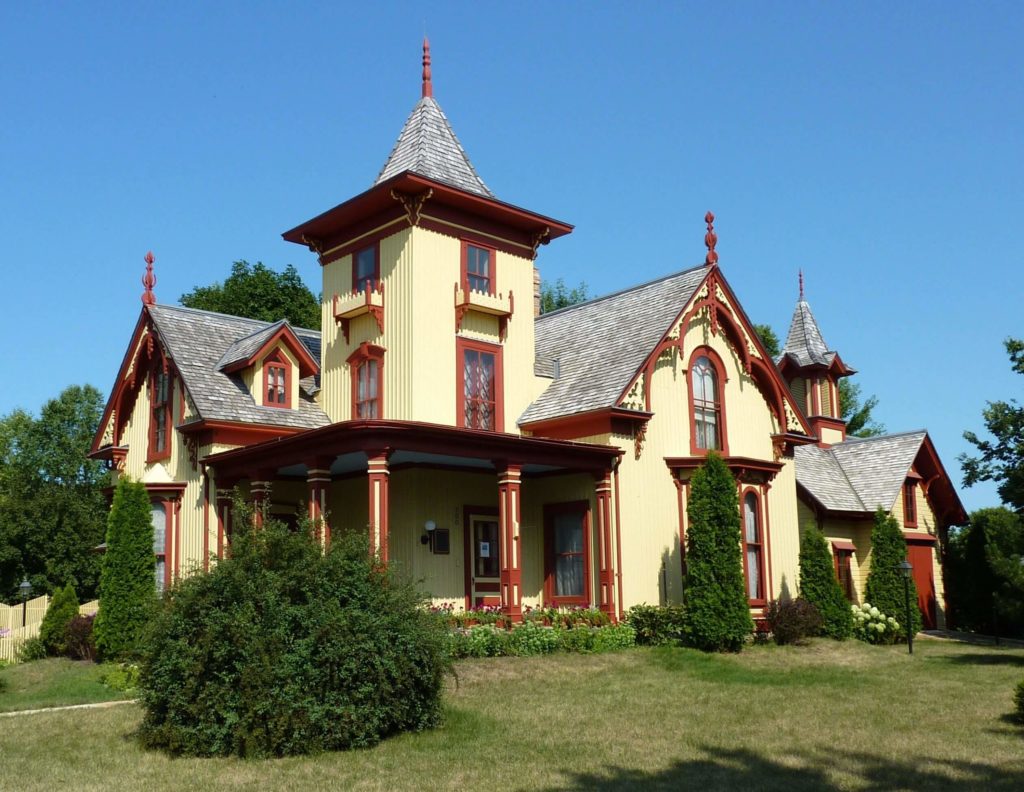 Source: pinimg.com
Gothic Revival style was inspired by medieval age churches in Europe. The key features of this style are perpendicular vaulted roofs, pointed arches, and front-facing housetops, which are laden with a delicate wooden trim called vergeboards.
2. Italianate style (1840-1870)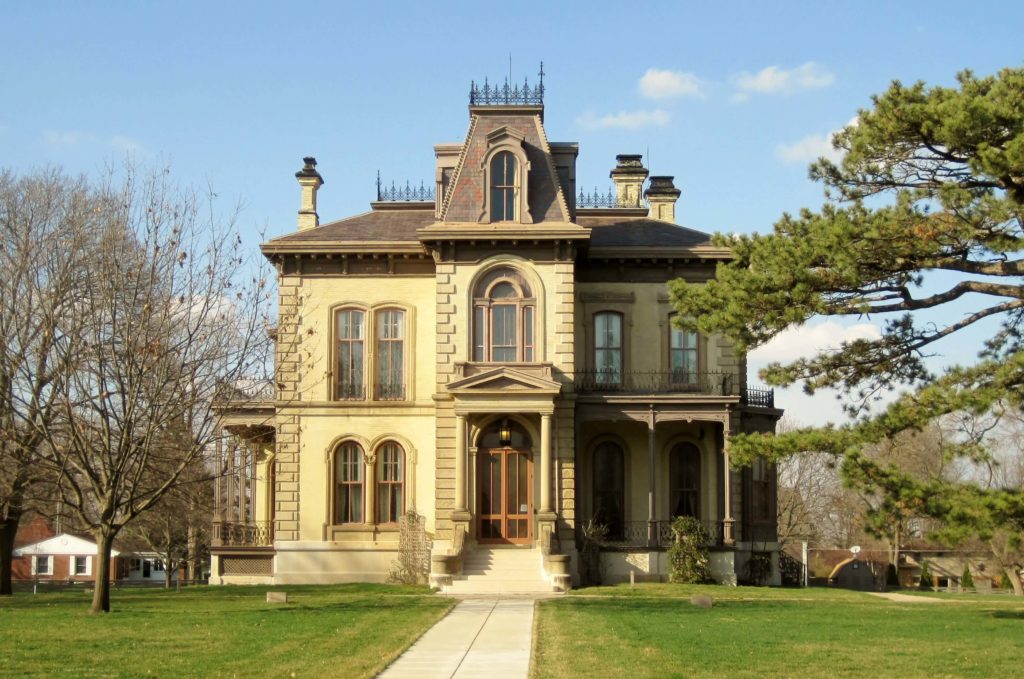 Source: thoughtco.com
The name itself suggests the origin of this style, Italy. The Italianate style was inspired by renaissance villas in Italy and had typically two-stories with low roofs and wide eaves. This style highlights the ornamental brackets.
3. Second Empire (1852-1870)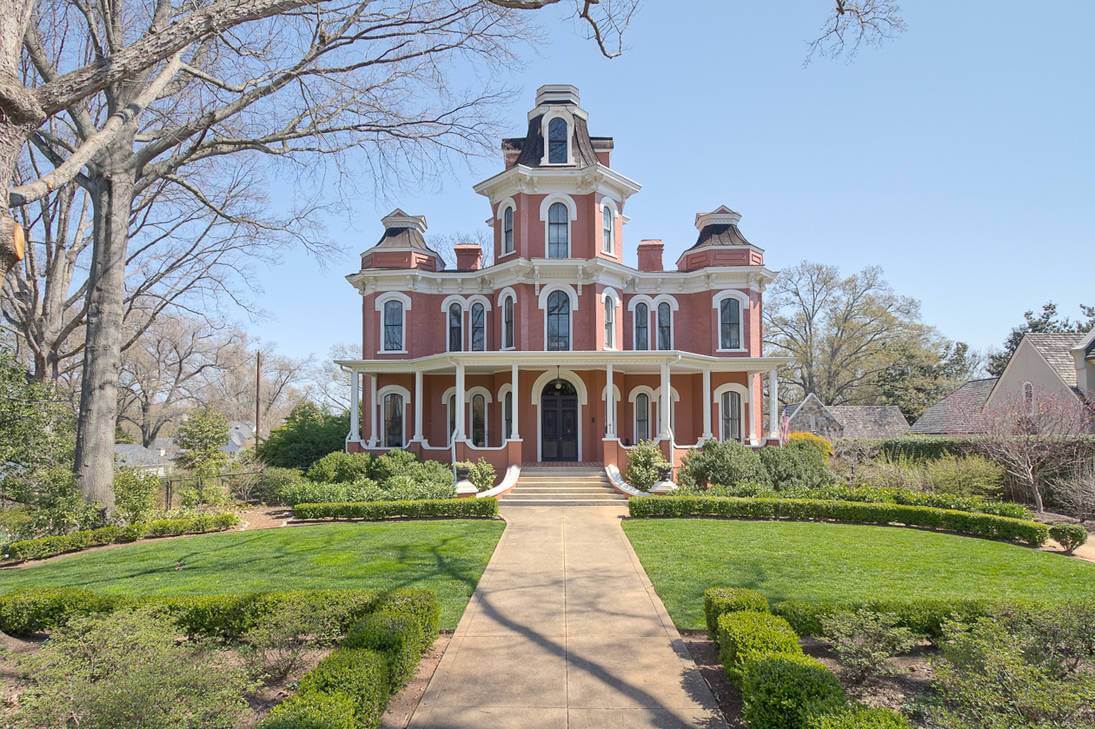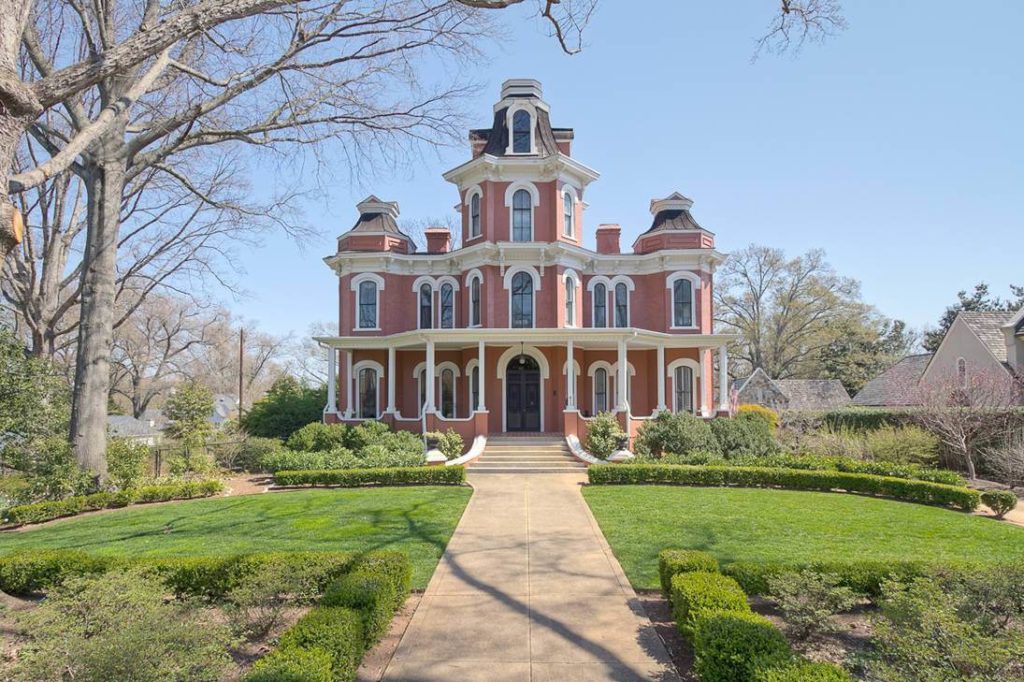 Source: wordpress.com
This style is influenced by the architectures made during the reign of Napoleon III in France. The second empire style houses start with rectangular or square shape and have the mansard roof with a high pitch on all four sides with the ornate millwork.
4. Stick-Eastlake (1860-1890)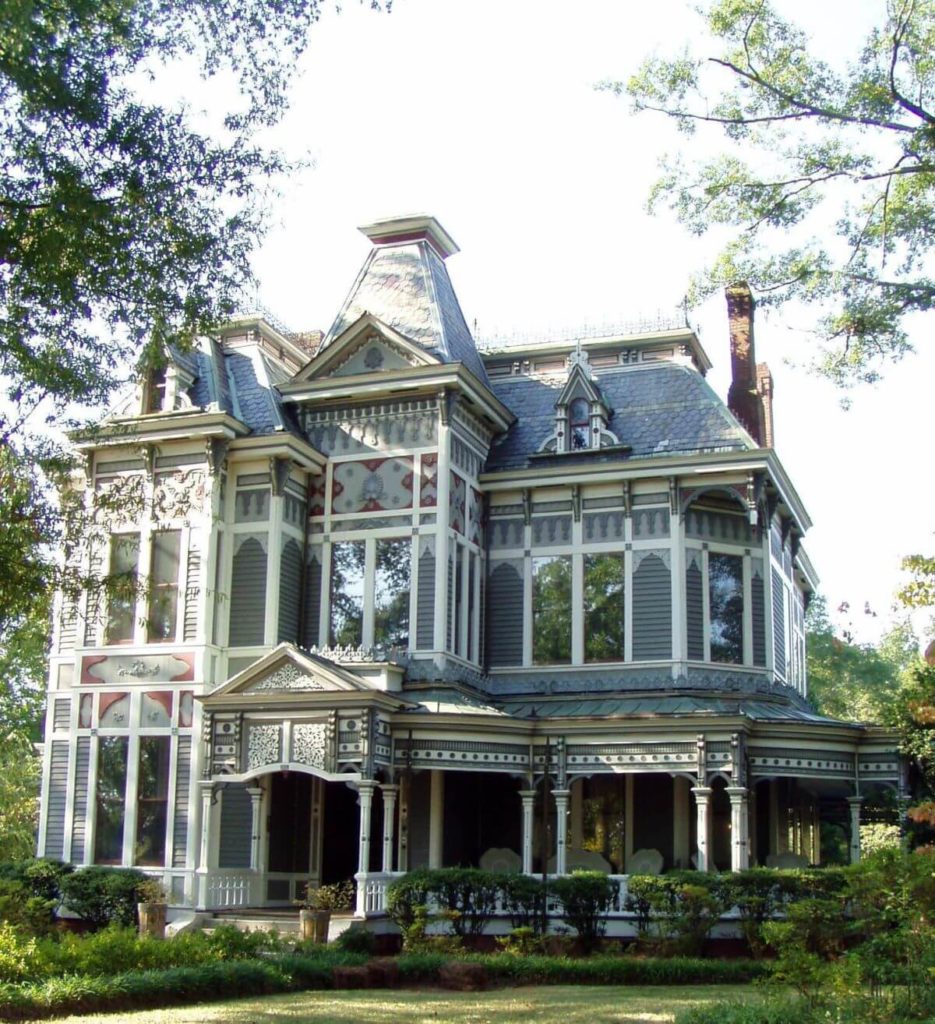 Source: homedit.com
Stick-Eastlake style of houses was made up of wood, which was readily available and was cost-effective during the time. The main feature of this style of home was decorative trim with 'sticks,' double-hung windows, and shingled roofs.
5. Folk Victorian (1870-1910)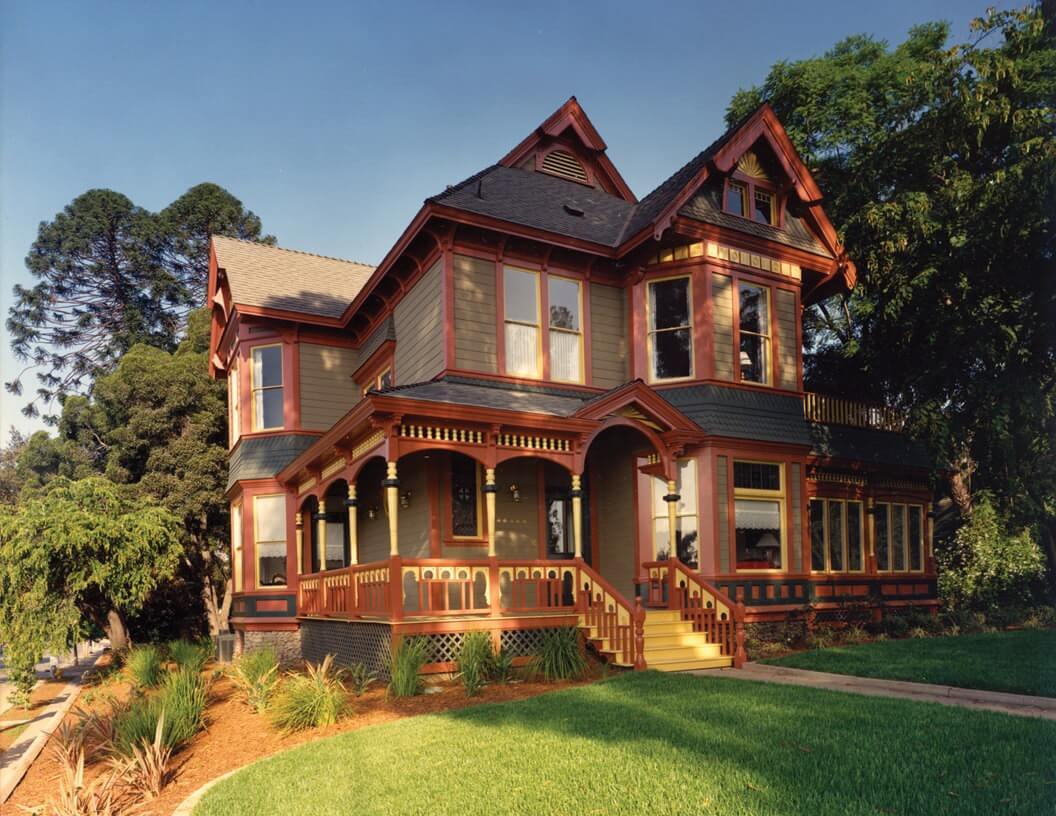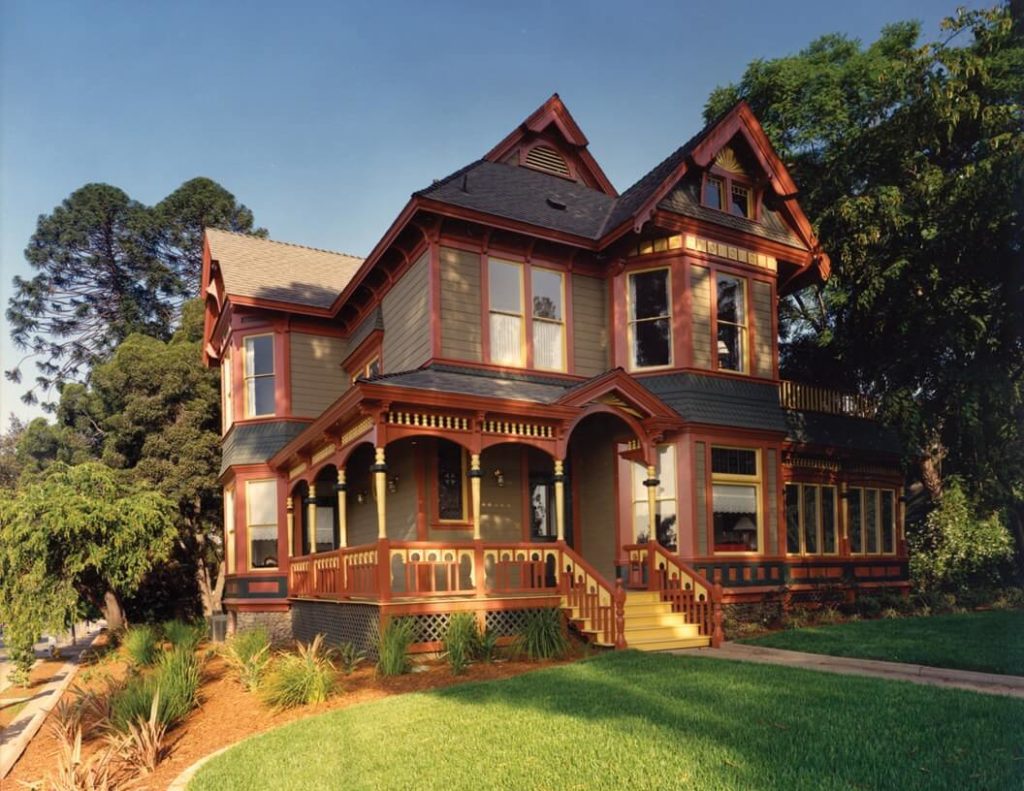 Source: hzcdn.com
Folk victorian is a more simplistic version of a victorian house and had a much less complicated layout. No towers were enforced in this type of house. But it has elements like decorative trims on the porch & rooflines, turned spindles, lace-like detailing, and beveled corners that indicated the victorian feels.
6. Queen Anne (1875-1905)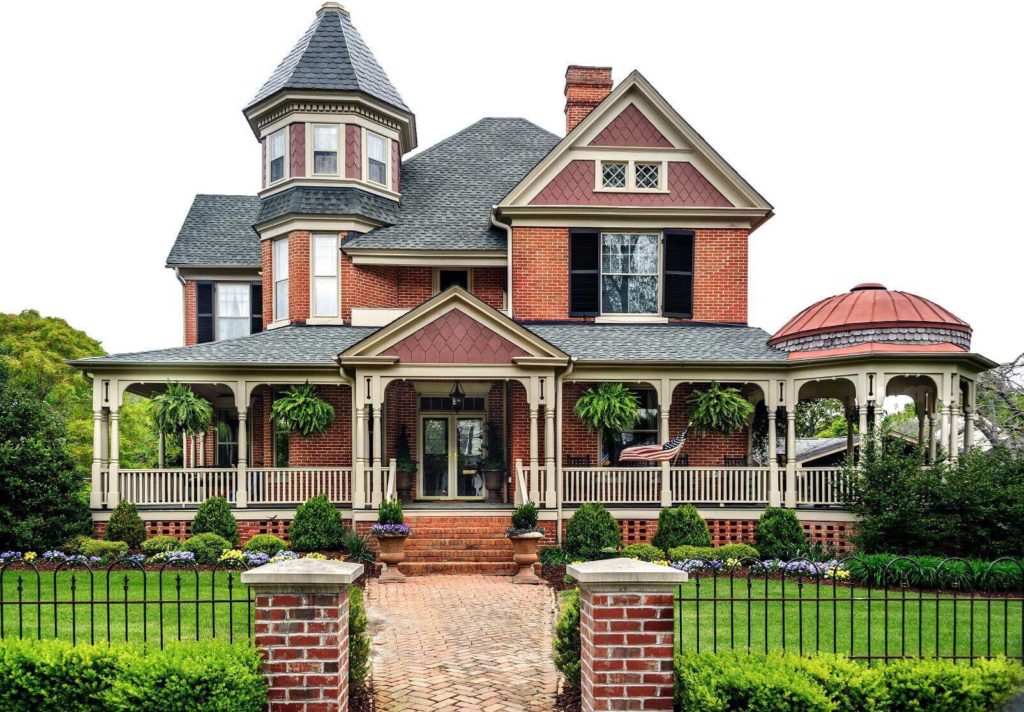 Source: allstategutter.com
The most popular and beautiful style of the Victorian era, Queen Ann style of houses. (Most of the dollhouses had the same style of the house.) This style of homes characterized gabled roofs, rounded towers, heavy ornamentation, and large windows that were functional and decorative.
7. Richardsonian Romanesque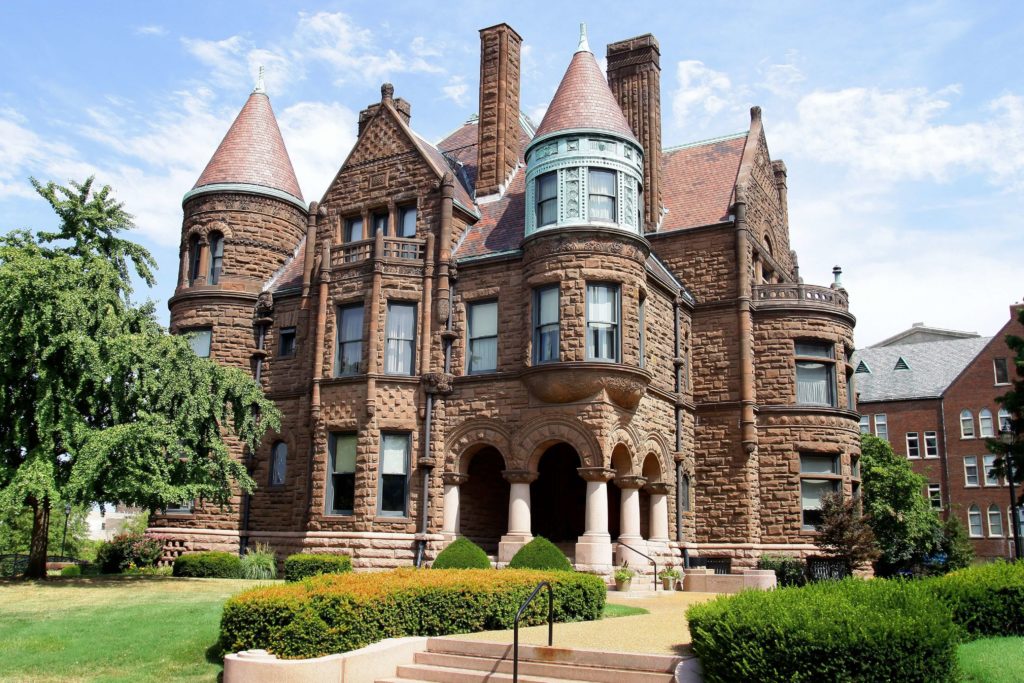 Source: thoughtco.com
Richardsonian Romanesque style is named after the famous architect Henry Hobson Richardson. This is the revival style that incorporates the 11th and 12th-century style architectures of Spain, France, and Italy's Romanesque characteristics. The key features of this style of house are rough-faced stone or brick, with lots of detailing, like parapets, towers, and arches.
Few examples to get inspiration for designing your own Modern Victorian home:-
Basically, modern victorian home is all about incorporating modern elements with the victorian style of houses. Below are the few pointers that you need to keep in mind for creating a modern victorian house:-
Get victorian style sofa-set and other furniture,

Make your roof multi-faceted or mansard style,

Add a tower to your house structure,

Make sure to embellish millwork on the roof edges or the ceiling,

Furniture must be of wood (be it oak, walnut, or mahogany),

Add woody effect in almost every element of the house (not just furniture),

Recycle old doors and windows for the vintage effect,

Fire mantle is must, 

Get your dining table adorned with marble, etc.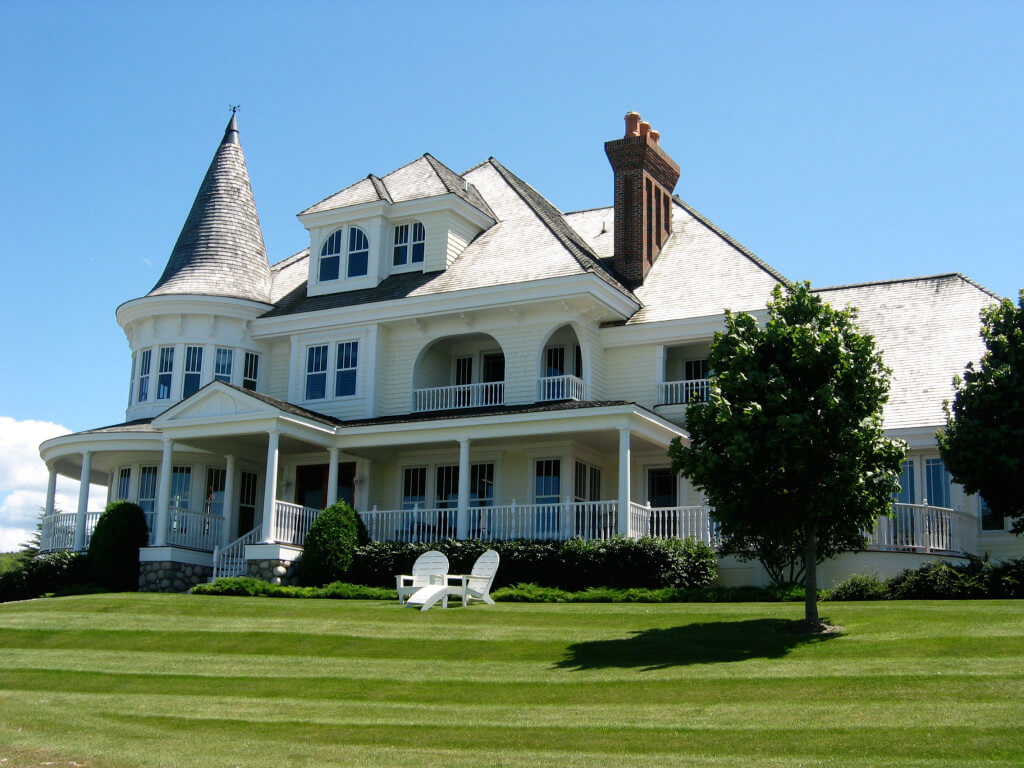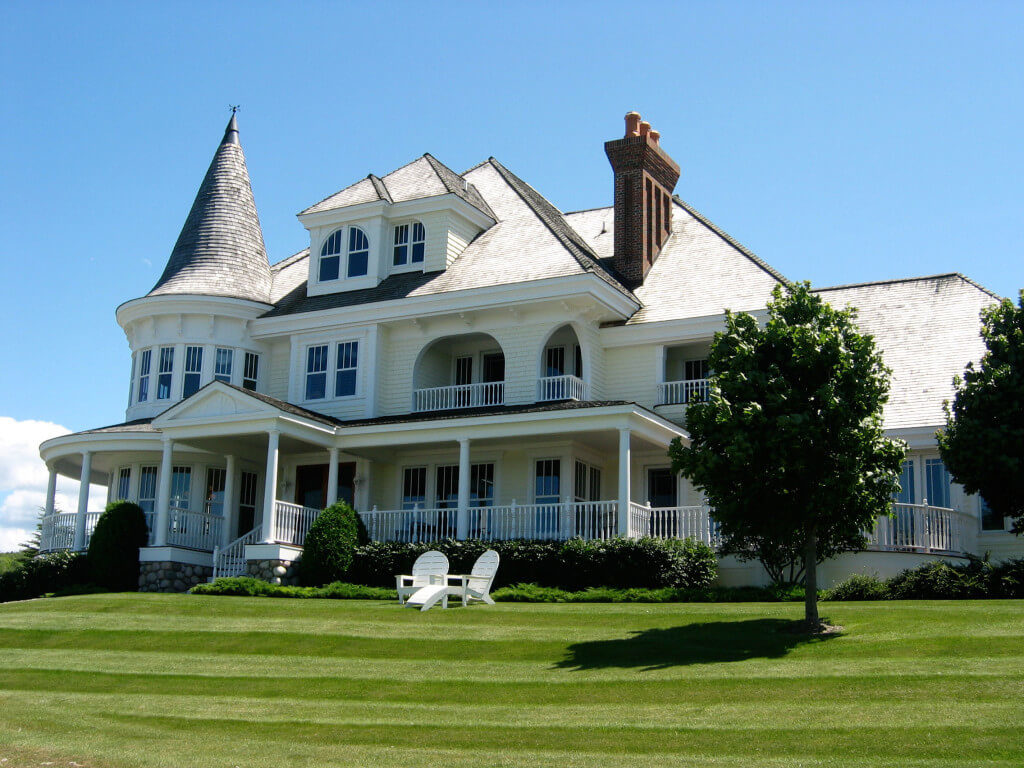 Source: netdna-ssl.com
Make Your House Bold and Beautiful with the Victorian Effect:-
Victorian style has been in demand for the past few years. So incorporate the elements we mentioned in the article to get the picture-perfect house, from both interior and exterior. Let people know about the rich knowledge of historical architecture you now have! And by incorporating modern elements in the structure, show your prowess about architecture designing. 
Pro Tip:- Make sure to paint your house with vibrant colors. 
For more information on architecture style and ideas, visit Architecturesstyle.
Related posts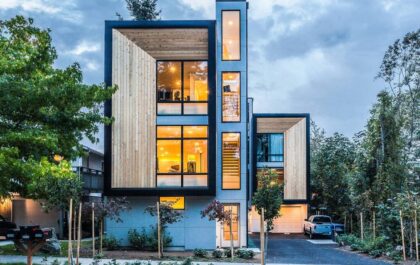 27+ Stylish & Modern Townhouse Designs for Urban Living.
The townhouse's first impression is normally too small, too compact, too narrower, and the list is endless. Well, let us…