Have you ever been in awe of the gorgeous houses and villas you've seen in historical British dramas and movies?
These doll-house-like edifices are called Victorian houses. When we see a Victorian house, we are transported back to a time of grandeur and luxury. It was a period when life was all about grandeur and beauty, and residences were a reflection of their owners' riches and prestige.
Let's go back to the nineteenth century when the Industrial Revolution was in full swing. People were adopting new technology and ideas as the world changed swiftly. This meant a shift away from the simple and functional designs of the past and towards something more elaborate and ornamental.
In this blog, we will cover everything you need to know about a Victorian House, its styles, elements of a Victorian style house, and some unique examples.
What is a Victorian House?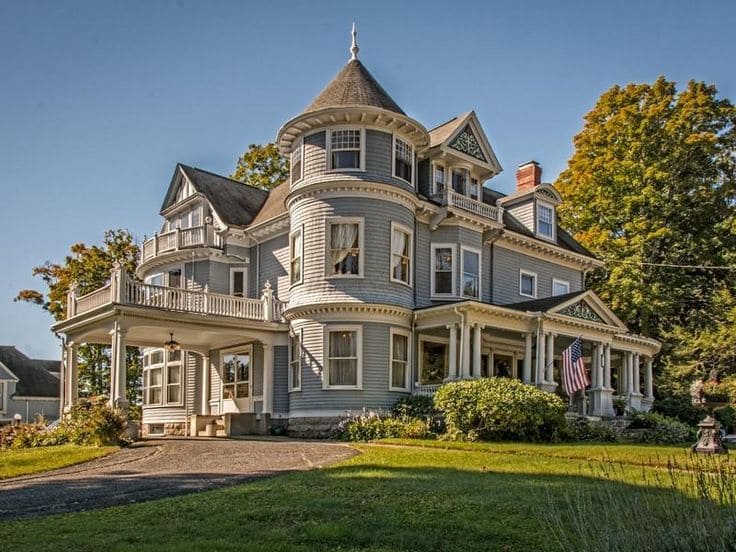 Source: pinimg.com
Let's start with the most basic question! Victorian houses are recognized for their extremely ornamental exteriors, which include complicated patterns of shingles, wood, and brickwork, as well as brilliant colors that catch the sunshine and make the home stand out from the neighbourhood.
The Victorians used ornamental decorations to convey their taste, social ambitions, and individualism. Underneath those dollhouse-like exteriors of a Victorian house, however, there is much more than meets the eye. This architectural style has several significant variants, all of which demand careful consideration.
History of the Victorian House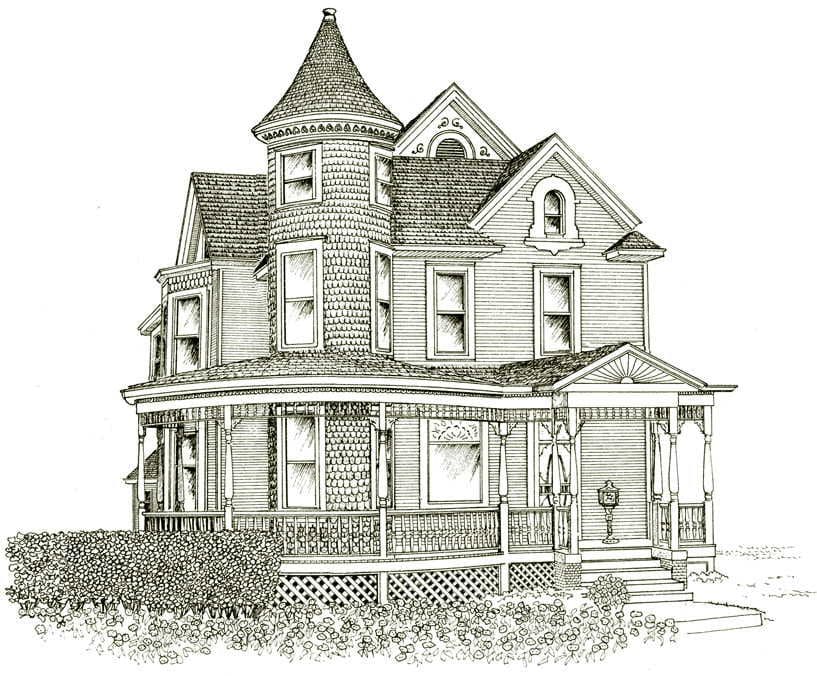 Source: pinimg.com
To understand the intricacies of these elegant edifices you need to understand the complex nature of its origin. 
Architecture of the Victorians
Queen Victoria's reign was a period of enormous change and innovation, as new technology and cultural influences altered society. The Victorian house, which developed as a prominent architectural style in the mid-1800s, was one of the most conspicuous symbols of this era.
Rise of Middle-Class
People could now have residences anywhere they wanted, with any style they want, thanks to the Industrial Revolution. The middle class was flourishing and keen to display their affluence and position through their residences, which corresponded with the popularity of the Victorian house. As a result, many Victorian houses were grand and ornate, with numerous storeys, enormous rooms, and rich ornamentation. You can also check out the victorian architecture.
Symbol of Modernity
Victorian houses were designed to be utilitarian and comfortable as well as gorgeous. These residences became emblems of modernity and progress as innovations like central heating, indoor plumbing, and gas lighting made them more habitable than ever before.
7 Prominent Features of a Victorian House
Victorian house plans are distinguished by their opulent and intricate architectural characteristics, which were popular throughout the Victorian era, and lasted from the 1830s until the turn of the twentieth century.
Following are some of the essential characteristics of Victorian houses:
1. Victorian House with Steep Pitched Roof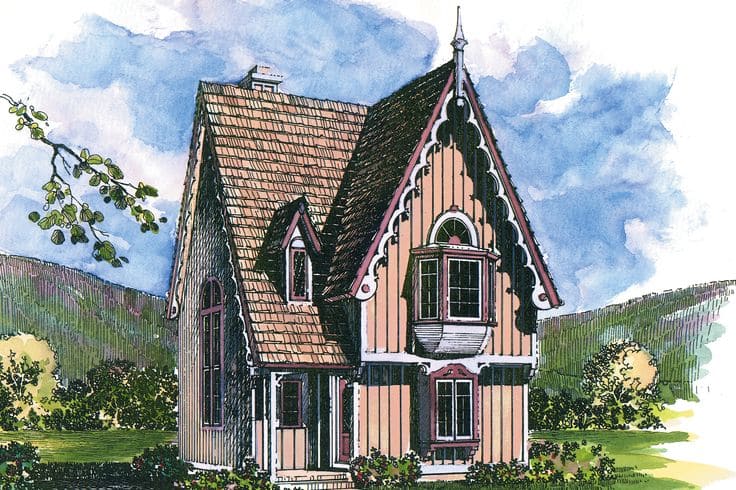 Source: pinimg.com
A steeply pitched roof, usually with a complicated arrangement of gables and dormers, is one of the most distinguishing elements of a Victorian house. This feature was typically accompanied by towering chimneys and elaborate spires to provide a feeling of magnificence and elevation.
Pro Tip: If you're renovating or restoring a Victorian home, be sure to hire an experienced roofer who specializes in historic homes and uses authentic roofing materials like slate or cedar shingles to maintain its unique character.
2. Elaborate Trim and Detailing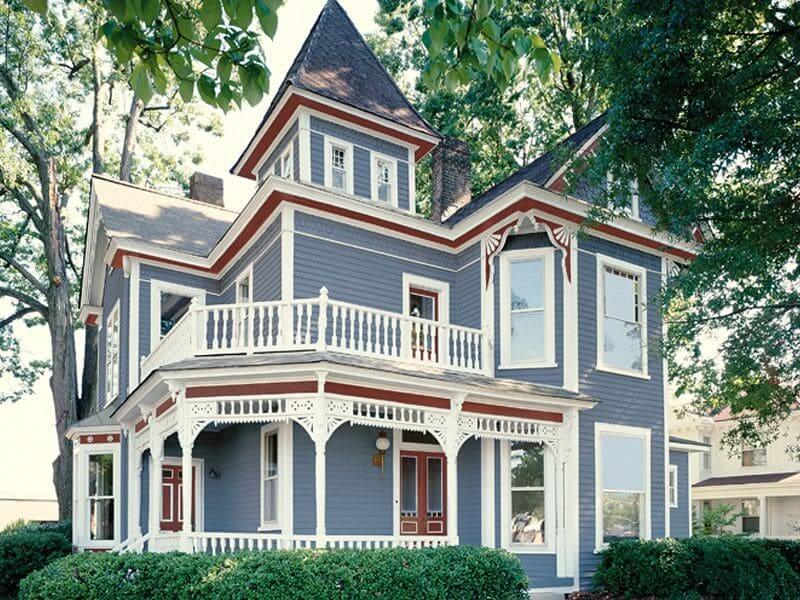 Source: pinimg.com
When you think of a Victorian house, the first thing that probably comes to mind is its ornate and intricate detailing. From the decorative brackets and moldings to the intricate scrollwork and carvings, every corner of a Victorian home is adorned with lavish trim work and embellishments.
But it's not just the exterior that's impressive. Step inside and you'll find that the interior is just as detailed and ornate as the exterior. Intricately designed crown moldings, ceiling medallions, and baseboards are just a few examples of the lavish trim work found in Victorian homes.
Pro Tip: Don't forget to choose paint colors that complement the ornate detailing and make it stand out. With careful attention to detail, your Victorian home can be a true work of art!
3. Victorian House with Bay Windows and Turrets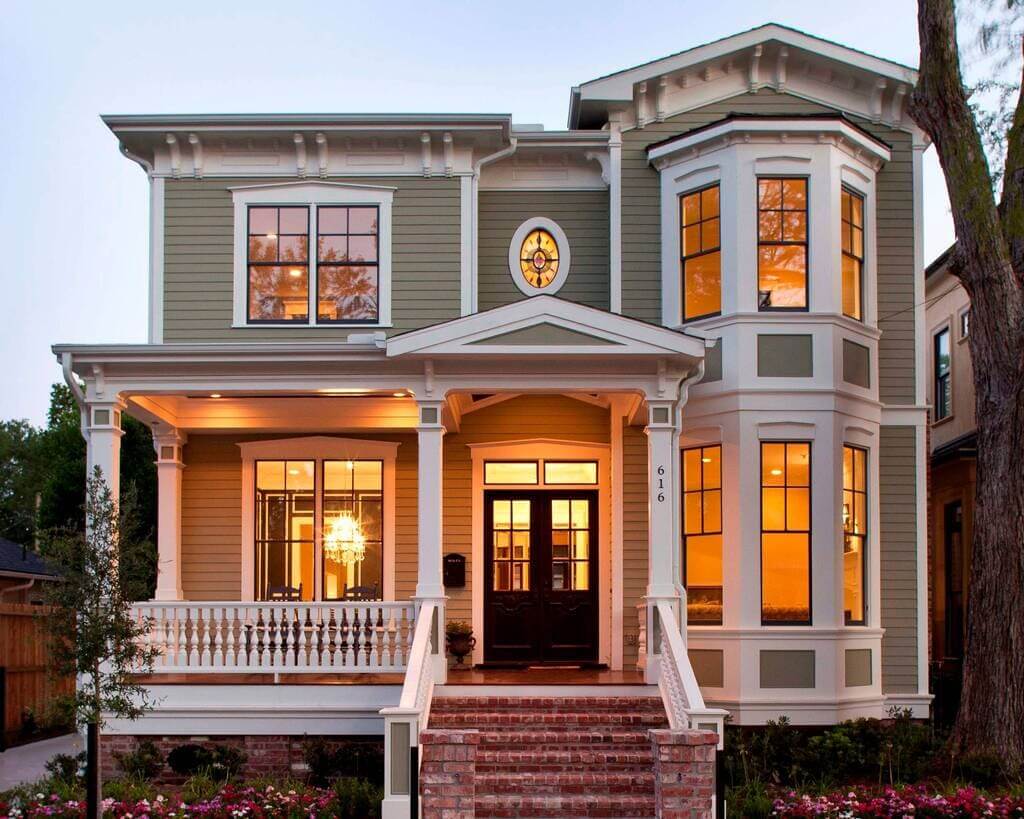 Source: hzcdn.com
Bay windows and turrets give the home's exterior a new sense of depth and dimension. Tapered glass or stained glass windows not only contribute to the sumptuous ambiance of the property but also allow breathtaking views of the surrounding countryside.
It's no surprise that Victorian architecture has endured. The intricate trim work and decoration, as well as the spectacular bay windows and turrets, provide a sense of grandeur and elegance that no other architectural style can rival.
Pro Tip: Enhance your bay windows with long, flowing curtains in rich fabrics like velvet or silk to soften the angular lines of the bay windows.
4. Bright Colours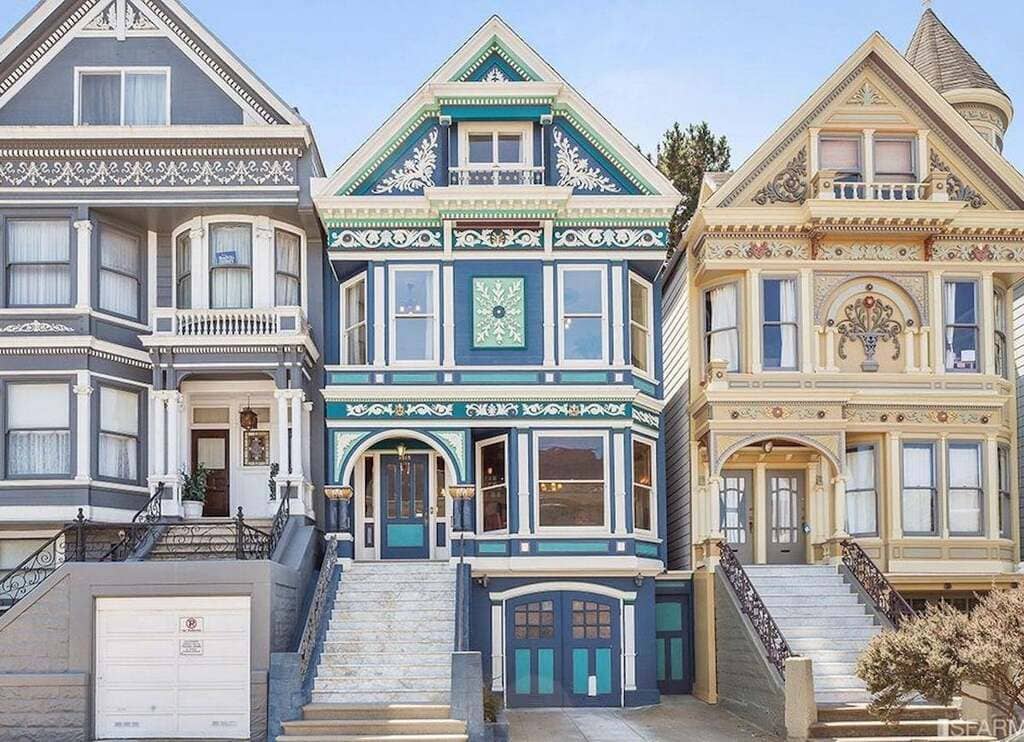 Source: bobvila.com
What makes these houses so catchy other than the elaborate details? 
Victorian houses were often painted in bright, bold colors, with vibrant hues such as deep reds, purples, and blues used to make a statement. This was a departure from the more muted color palettes of previous architectural styles and was meant to showcase the home's wealth and status.
Pro tip: When selecting colors to paint your Victorian house, don't be afraid to go bold and make a statement. 
5. Porches and Verandas of Victorian Houses
Source: mymove.com
Victorian houses are known for their expansive porches and verandas, which provide the perfect space for outdoor living and entertaining. 
Whether it's a cozy front porch with a rocking chair or a grand wrap-around veranda with a built-in seating area, these outdoor spaces are designed to impress. And it's not just the size that makes these porches and verandas impressive. Ornate balustrades and railings, intricate latticework, and decorative columns are just a few examples of the lavish detailing found in these outdoor spaces. 
Pro Tip: Make the most out of the porches by adding vintage outdoor furnitures like rocking chairs and swings.
6. Patterned Flooring and Wallpaper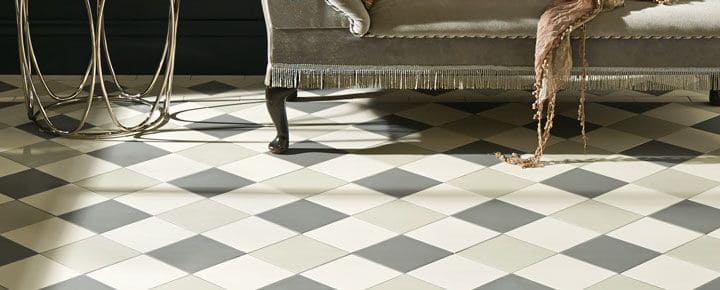 Source: pinimg.com
The interior of a Victorian house was often just as elaborate as the exterior, with patterned flooring and wallpaper being a popular choice. This could include everything from intricately designed hardwood floors to colourful mosaic tiles, and was meant to create a sense of luxury and grandeur.
Pro Tip: Add that heritage touch to your Victorian house with vintage checquered tiles.
7. High Ceilings and Large Windows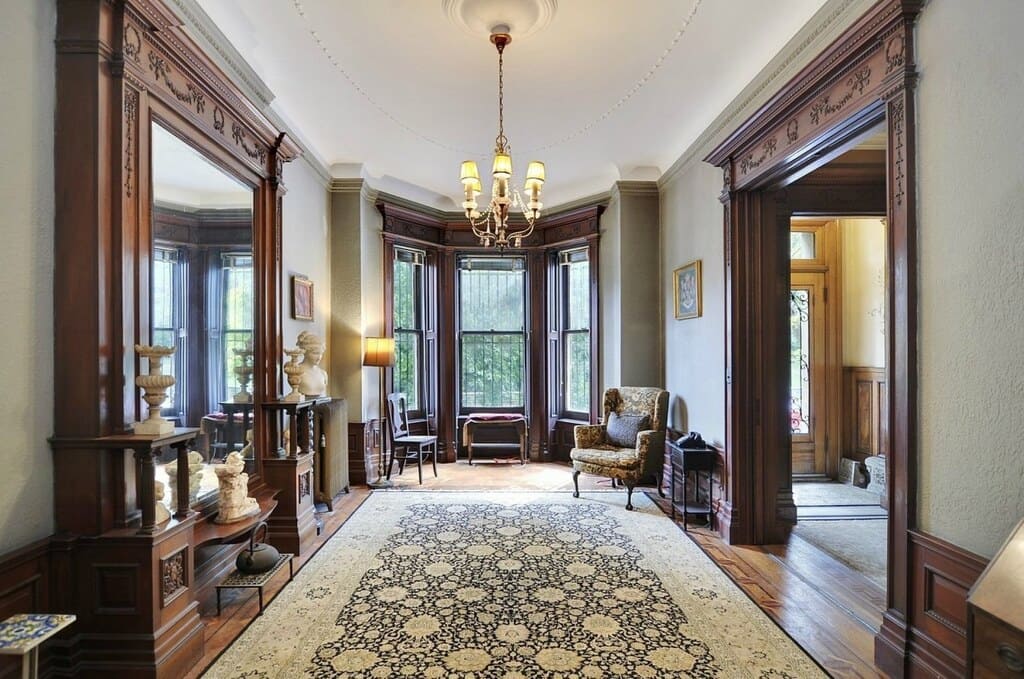 Source: bigfoto.name
Victorian houses are about grandeur and awe. Naturally, height is an important part of the design!
To further emphasize the grandeur of the home, Victorian houses often featured high ceilings and large windows. This allowed for plenty of natural light to flood the space, while also making the rooms feel more spacious and airy.
Pro Tip: Adorn your ceilings with pretty moldings.
5 Interesting Elements of Victorian House Interiors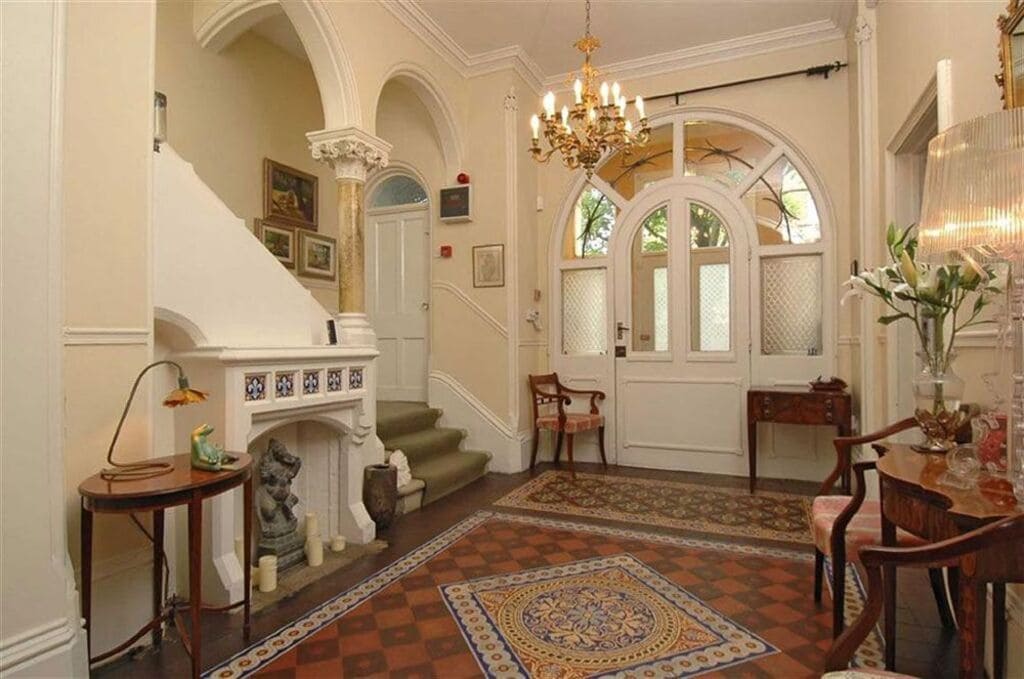 Source: pinimg.com
Do you think Victorian houses look magnificent from the outside? Well. take a peak at the interiors!
Element
Description

Stain Glass

A common fea

ture in Victorian houses, sta

ined glass windows were used to add color and light to a room.

Elaborate Ornamentation

Popular styles included scrollwork, fretwork, and floral designs

Fireplaces

Even their fireplaces feature intricate detailings on marble and cast iron

Chandeliers

Elaborate brass, bronze, or crystal chandeliers were the centerpiece of Victorian ceilings.

Wall Coverings

Wallpaper featured elaborate designs and patterns, while wainscoting was made from wood and featured intricate detailing.
7 Types of Victorian Houses
Many architectural trends evolved between 1837 and 1901, each with its distinct charm and personality. Let's take a trip down memory lane and look at some of the most prevalent types of Victorian houses that have caught many people's hearts and imaginations.
1. Italianate Victorian House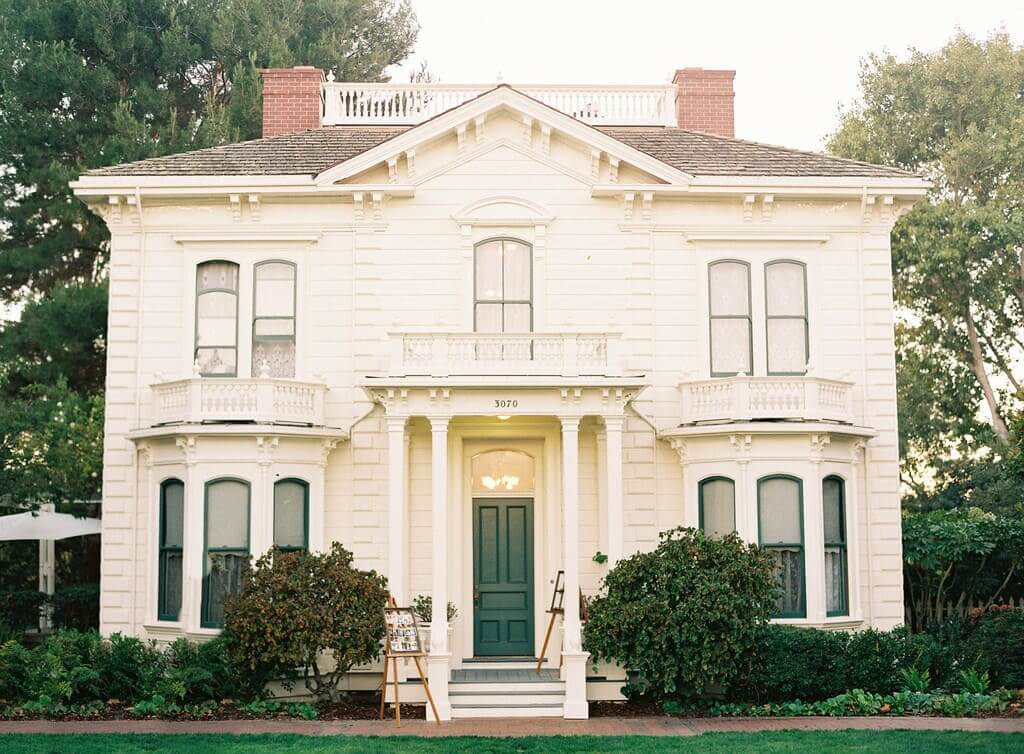 Source: squarespace-cdn.com
Imagine walking up to a Victorian Mansion, with its warm and inviting exterior that exudes elegance and charm of Italy!
This style of Italianate Victorian house draws inspiration from the beautiful villas of Italy, with its tall windows and ornate details that make it stand out from the crowd. As you step inside, you're greeted by the spacious rooms and beautiful details that are synonymous with Italian design. A square tower or cu
pola that rises out of the middle of certain Italianate residences furthers the feeling of a Tuscan villa.
5 Features to Look for in an Italianate Victorian House 
Eaves so wide, with brackets so bold

Windows so tall, with arches that hold

Symmetry and balance, with the entrance so grand

Porches and balconies, with details so exquisite

A tower or belvedere, for views that expand
2. Queen Anne Victorian House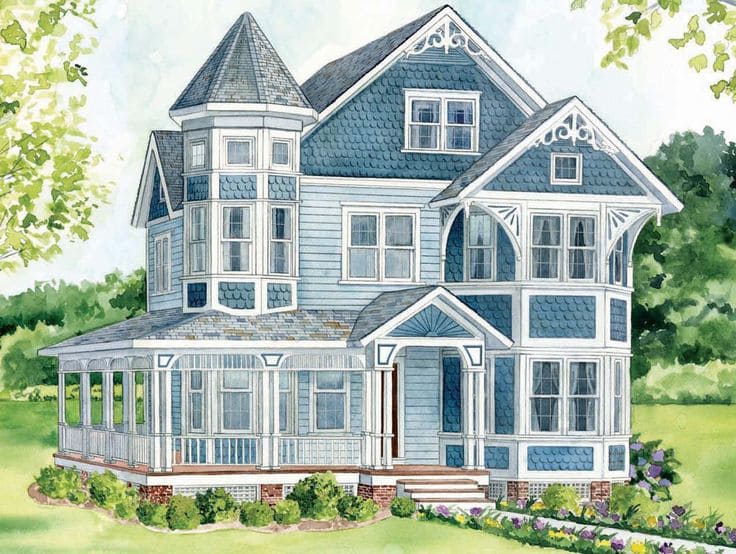 Source: pinimg.com
This is probably the most common type of Victorian House, the ones you see on all the vintage magazine covers!
Ornate details, asymmetrical forms, and rich color combinations distinguish Queen Anne-style homes. Turrets, bay windows, gables, and elaborate woodwork are common exterior characteristics of a Queen Anne-style house. With elegant moldings, rich wood paneling, and high ceilings, the inside of a Queen Anne-style house is frequently equally as lavish as the outside. Stained-glass windows, fireplaces, and built-in cabinets are all typical design elements.
5 Features to Look for in a Queen Anne Victorian House
Towers and turrets that steal the show

Irregular shape with gables galore

Bright and bold colors you can't ignore

Elaborate details in wood and stone

A wrap-around porch that feels like home
3. Second Empire Style Victorian House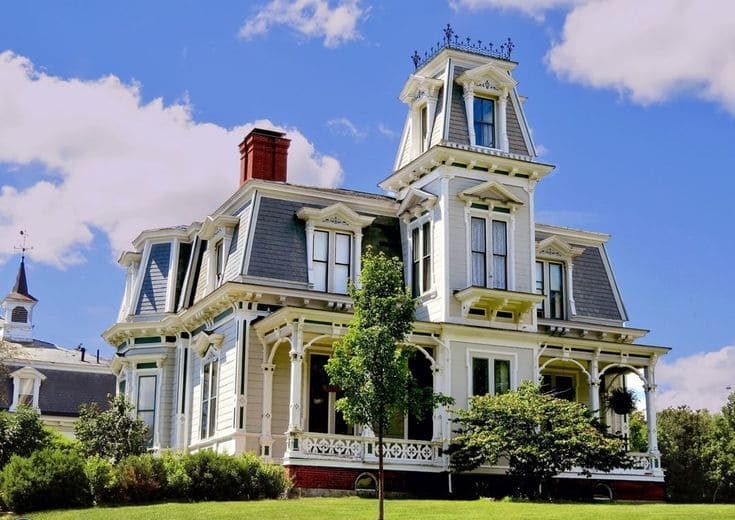 Source: pinimg.com
The Second Empire style was named after the Second French Empire, which was under the reign of Napoleon III from 1852 to 1870 popular in both Europe and the United States.
The most distinctive feature of the Second Empire style is the mansard roof with dormers, which is a double-sloped roof that provides additional living space on the upper floor. Other common features of Second Empire-style Victorian houses include ornate ironwork, tall windows, and decorative cornices. Let's see the key features and types of victorian homes.
5 Features to Look for in a Second Empire Victorian House
A mansard roof that slopes to the sides

Windows with hoods that sharply divide

A grand entrance with double doors

Ornate ironwork that decorates the floors

And dormer windows with pediments on top
4. Stick Style Victorian House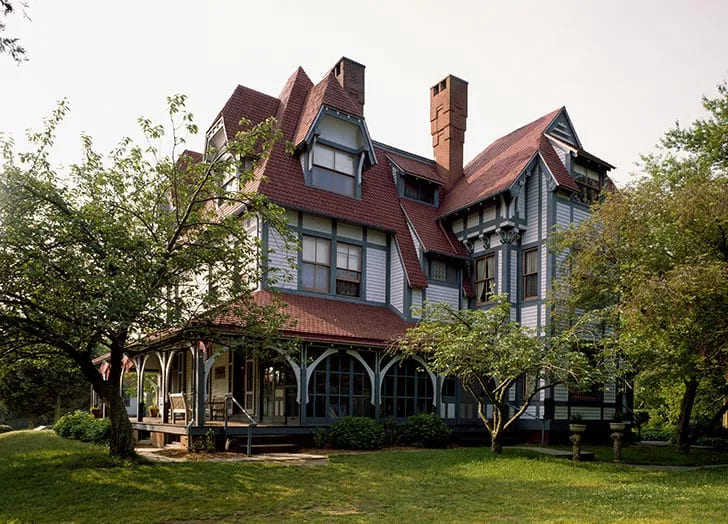 Source: publish.purewow.net
The Stick Style was favoured throughout the Victorian era, and its intricate decoration reflected the time's superior craftsmanship. Wooden accents allowed for customisation as well because homeowners could add their own special touches to the front of the Victorian house. The elaborate trusses and bracing provide depth and complexity to the home, while the delicate stickwork adds beauty and class.
5 Features to Look for in a Stick Style Victorian House
Flat surfaces with lines that are shook

Gable roofs with wide overhangs

Wooden trusses that span like bangs

Decorative brackets and beams that project

A porch with rails and posts that connect
5. Shingle Style Victorian Houses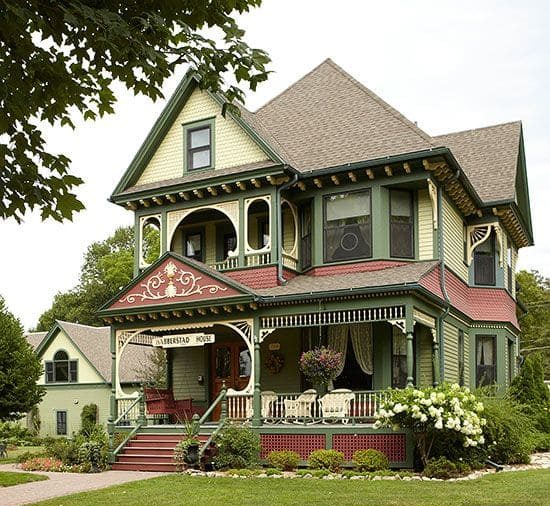 Source: pinimg.com
Picture walking up to a beautiful mansion that fits in with the landscape like it was always meant to be.
This type of Victorian house is covered in wooden shingles, giving it a rustic, natural appearance that matches the surrounding countryside. A Shingle Style house's asymmetrical form is a real gem of Victorian architecture. Porches, decks, or covered pathways can connect many wings or expansions, providing a seamless flow between interior and outdoor spaces. The exposed wood beams, stone fireplaces, and hardwood flooring contribute to the house's rustic appeal and authenticity.
5 Features to Look for in a Shingle Victorian House
Wooden shingles that stretch like the sea

Low-pitched roofs that blend with the land

Wide porches with pillars that stand

Multiple chimneys and asymmetry

A cozy feel with a touch of majesty
6. Folk Victorian House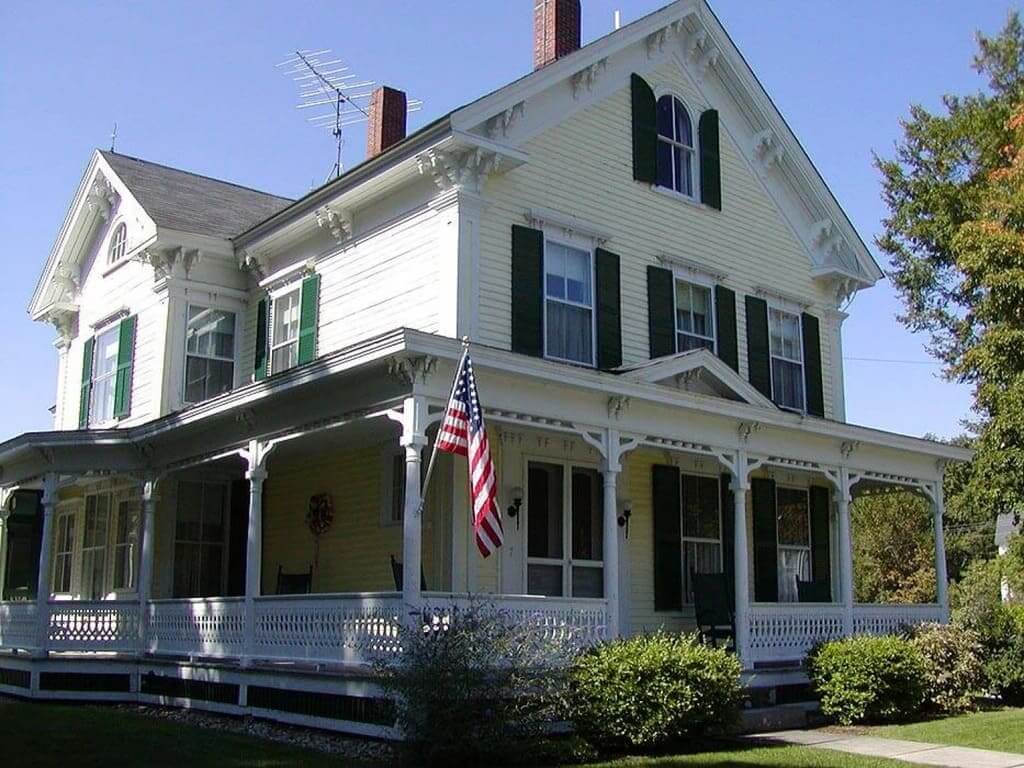 Source: wallpapersafari.com
Folk Victorian is a charming and simpler variant of the late-nineteenth-century grandiose Victorian house style. The ornate trim, bay windows, and gingerbread features of this design give the house a whimsical and playful aspect.
The Folk Victorian, as opposed to its more complex Victorian cousin, is a more humble and economical variant that was popular among middle-class families. The ornate woodwork featured around the eaves and gables, known as gingerbread detailing, lends whimsy and appeal to the house.
5 Features to Look for in a Folk Victorian House
A steep roof with cross gables up high

A front porch that greets you with a sigh

Tall windows with panes of glass

Decorative brackets that catch the eye like brass

And don't forget the easy and function layout
7. Gothic Revival Victorian House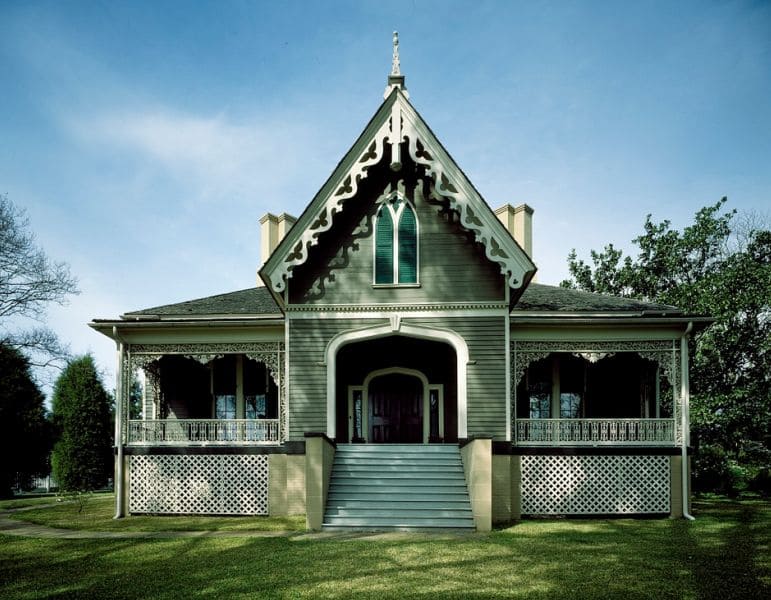 Source: wikimedia.org
A Gothic Revival style Victorian house is an architectural marvel that blends the grandeur of Victorian design with the drama and beauty of Gothic Revival style. These homes are distinguished by steeply pitched roofs, pointed arches, and ornate tracery, all of which contribute to a feeling of height, drama, and grandeur.
The use of pointed arches, which may be found on windows, entrances, and even ornamental components like fireplace mantels, is one of the most prominent aspects of a Gothic Revival Victorian house. These arches are intended to add height and grandeur to the home, attracting the eye upwards and giving it an attractive and dramatic aspect.
5 Features to Look for in a Gothic Revival Victorian House
Steeply pitched roofs with intricate peaks

Tall windows with arches that are unique

Decorative tracery that's a feast for the view

Cast-iron accents that catch the light

Turrets and towers are quite a sight
Decline of Victorian Houses
Victorian houses continued to change throughout the nineteenth century, with new forms and features appearing to fit changing tastes and demands. Nevertheless, at the turn of the twentieth century, the Victorian house's appeal had begun to fade as other architectural forms such as the Arts and Crafts movement and the Prairie School developed.
Despite their decrease in popularity, Victorian houses continue to be a valued part of architectural history, with many being conserved and restored as cultural treasures. They continue to astonish and inspire adoration today, as a tribute to a bygone period of ingenuity and inventiveness.
Ultimate Tips on How to Build a Modern Victorian House?
Are you building a modern Victorian house but finding it difficult to balance between honoring the historic design elements and incorporating modern materials and technologies? 
Don't worry, it's possible! 
1. Research Victorian Houses
First, you'll want to immerse yourself in the history and style of Victorian architecture. Get lost in the ornate details, intricate moldings, and elegant design elements that make Victorian homes so distinctive. Then, work with a skilled architect or designer who can help bring your vision to life.
2. Attention to Detail
From the trim work to the light fixtures, every aspect of the home should be carefully considered to ensure it fits seamlessly with the Victorian style.
It's all about creating a cohesive look that's both authentic and modern.
3. Modern Amenities Vs Victorian House History
Of course, you'll also want to make sure your modern Victorian house is equipped with all the amenities you need to live comfortably. This includes smart home technology, upgraded plumbing and electrical systems, and modern appliances.
4. Find the Right Architect
Finally, it's essential to work with a skilled and experienced builder who shares your passion for Victorian architecture. A reputable builder can ensure that your modern Victorian house is built to meet modern building codes and regulations while still capturing the timeless beauty of a classic Victorian home.
Exploring the Elegance and Charm of a Victorian House
Whether you're a lover of history or just appreciate the intricate details and charm of Victorian houses, there's no denying the appeal of these iconic homes. So why not take the plunge and explore the world of Victorian architecture for yourself? With the right care and attention, a Victorian house can be a true treasure for you and your family to enjoy for years to come.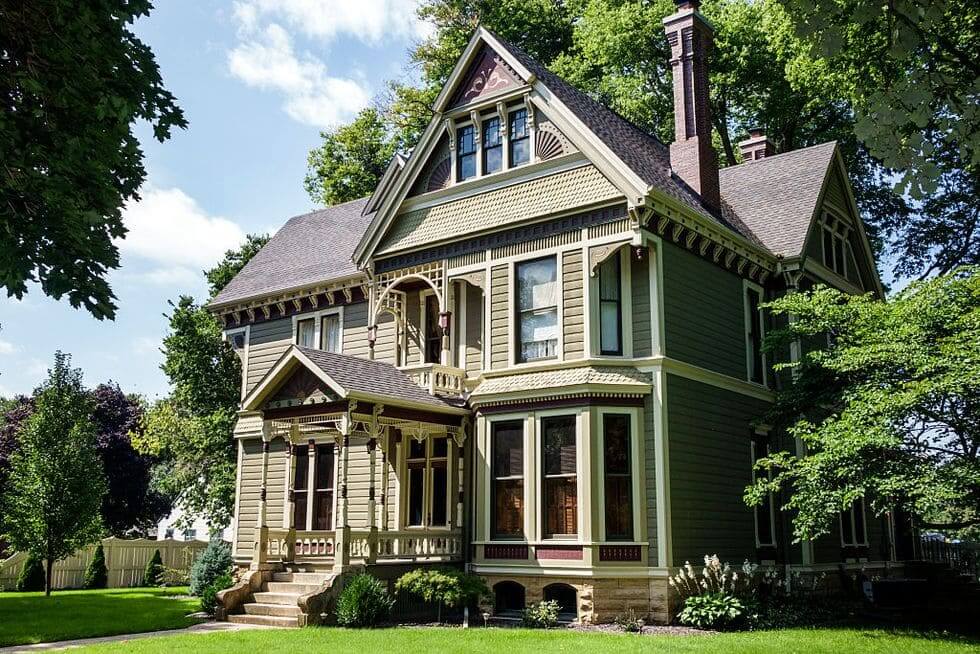 Source: hearstapps.com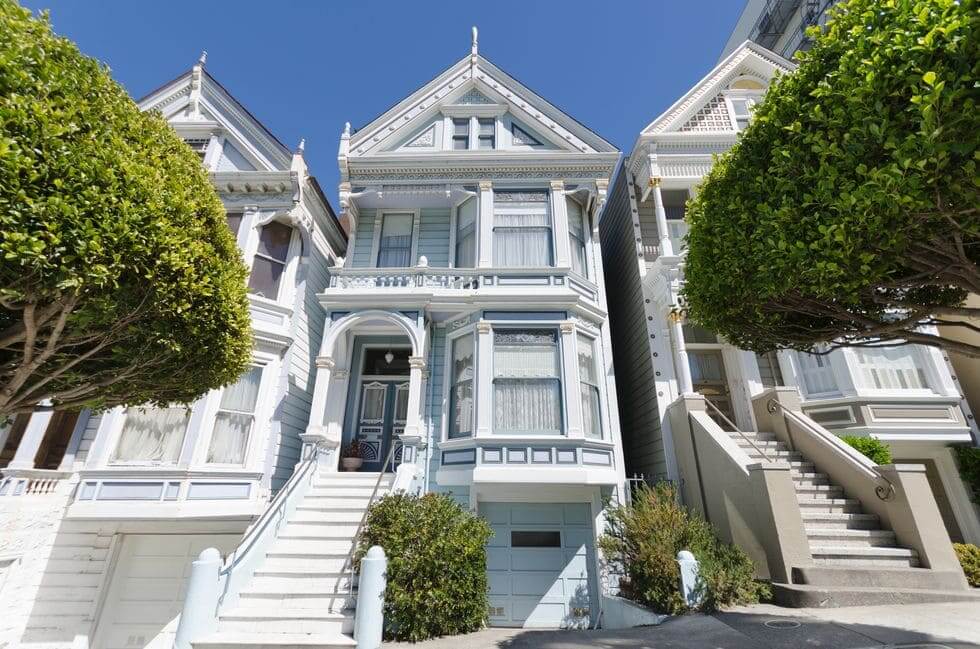 Source: hearstapps.com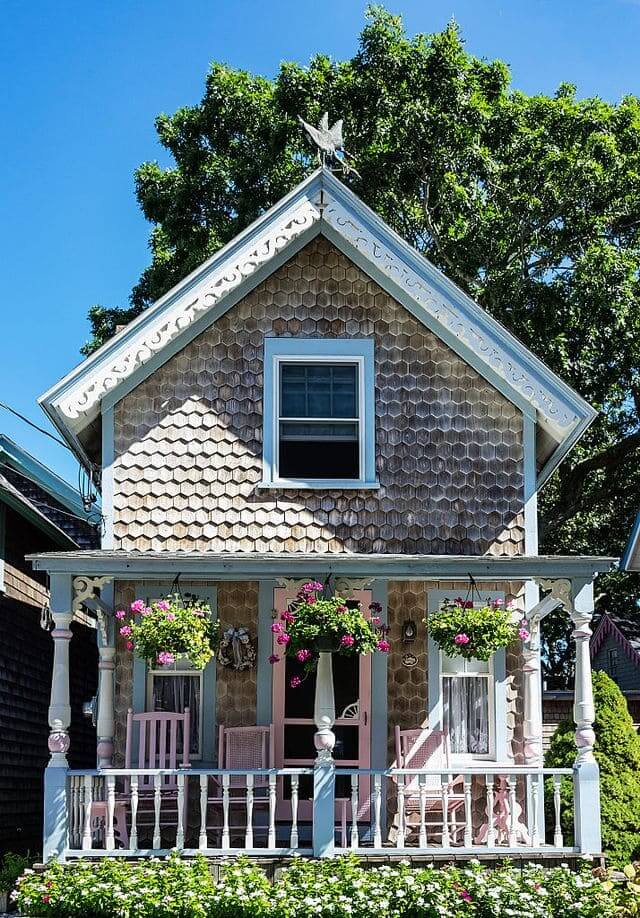 Source: hearstapps.com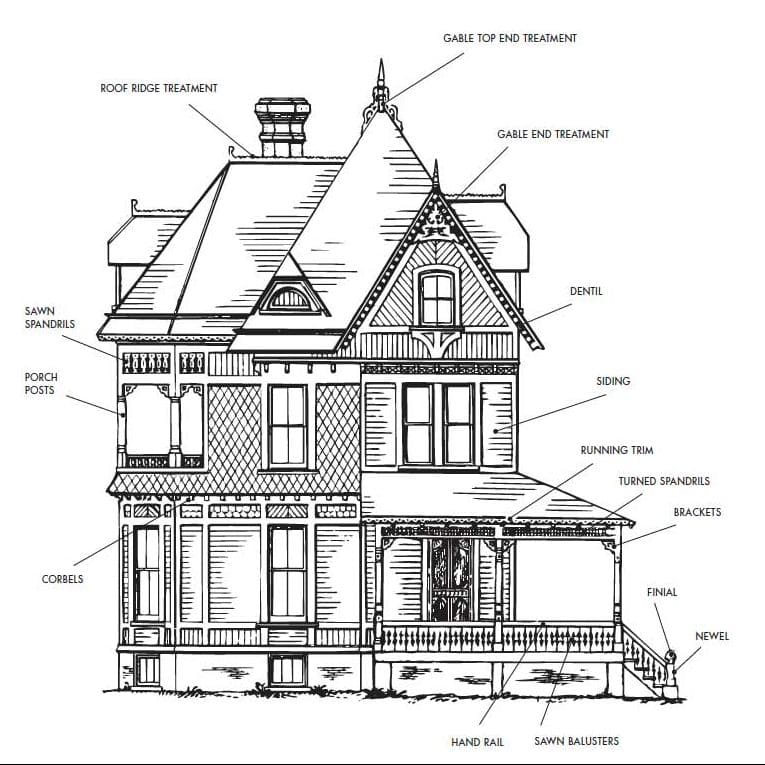 Source: hearstapps.com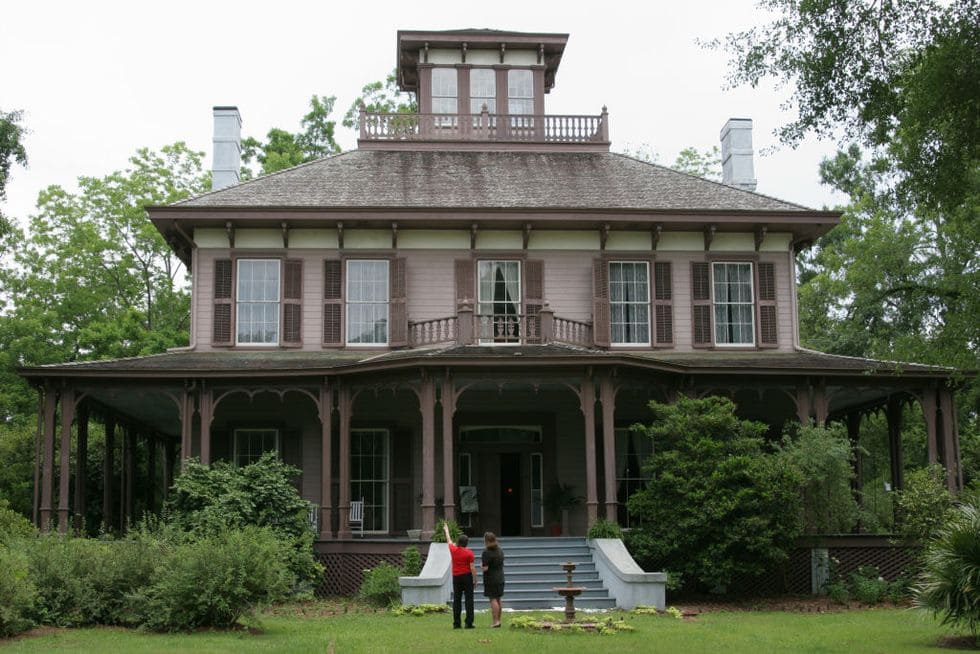 Source: hearstapps.com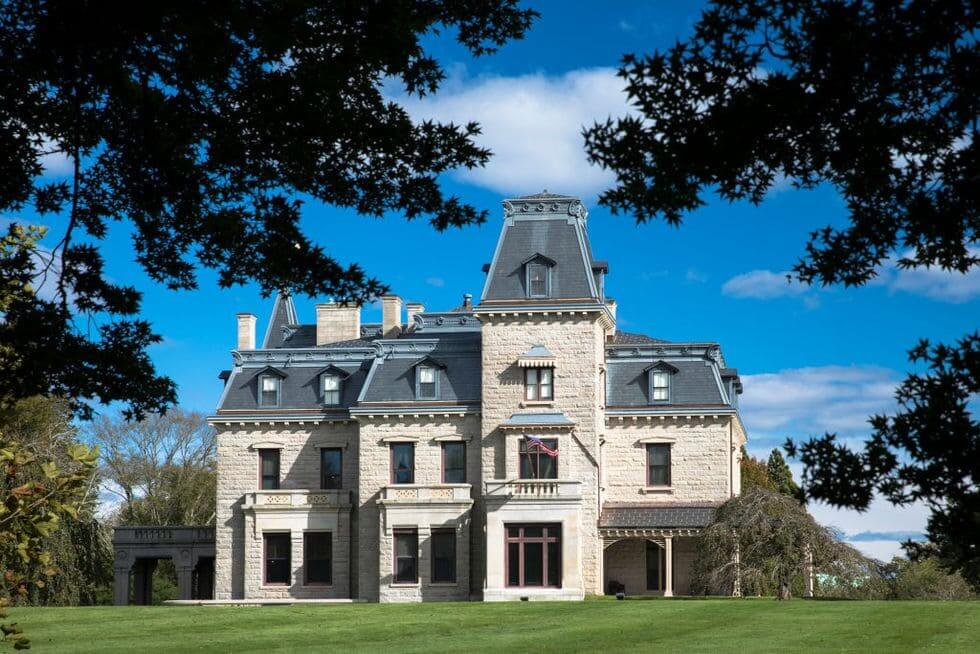 Source: hearstapps.com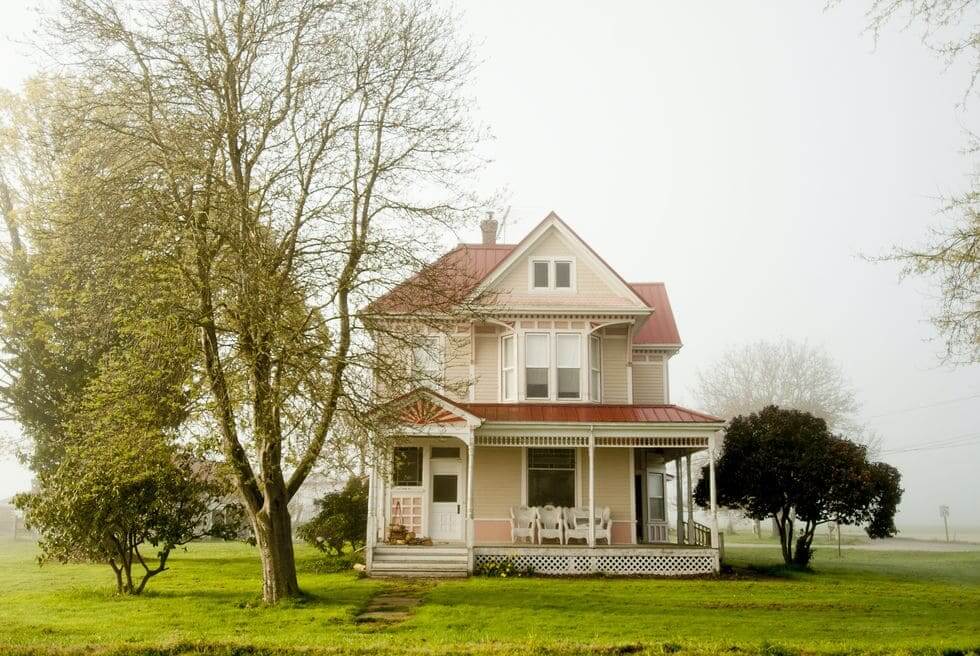 Source: hearstapps.com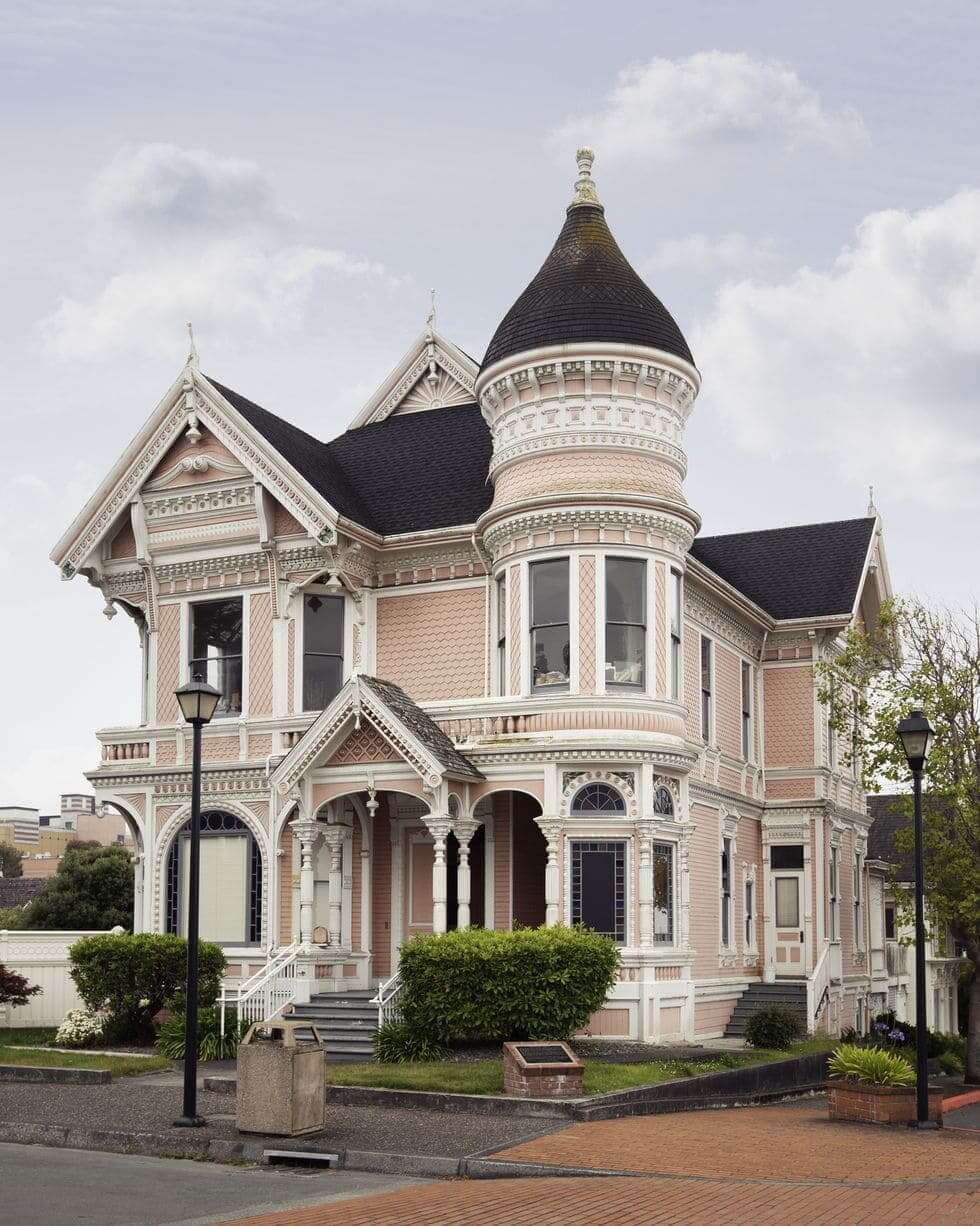 Source: hearstapps.com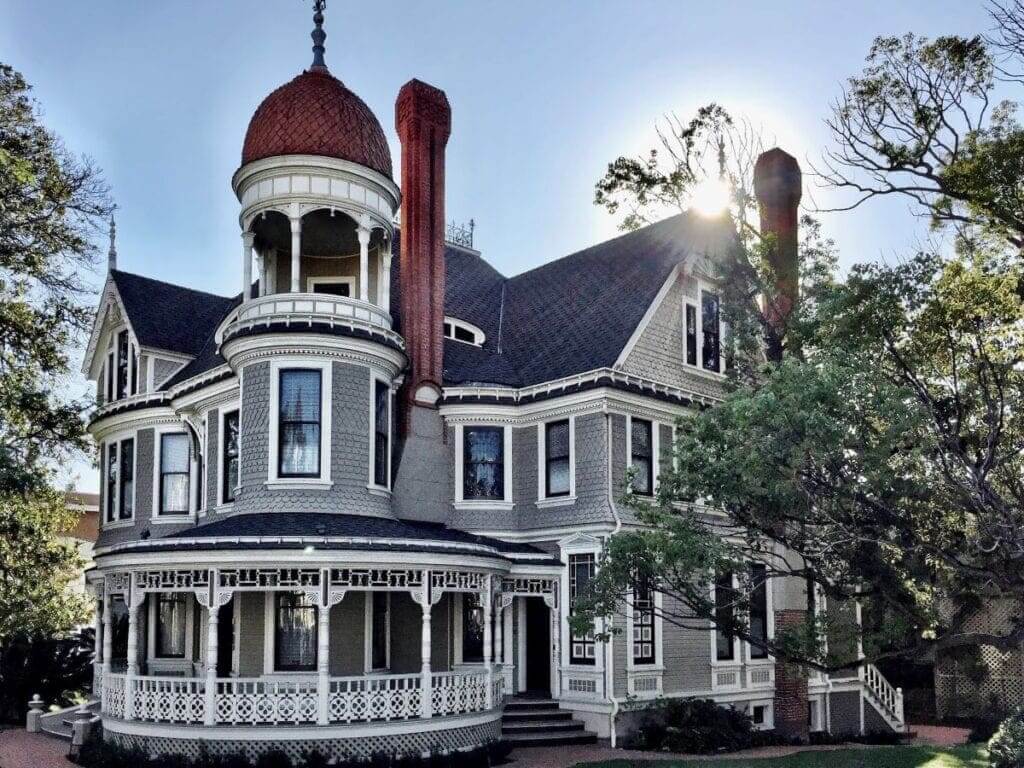 Source: mymove.com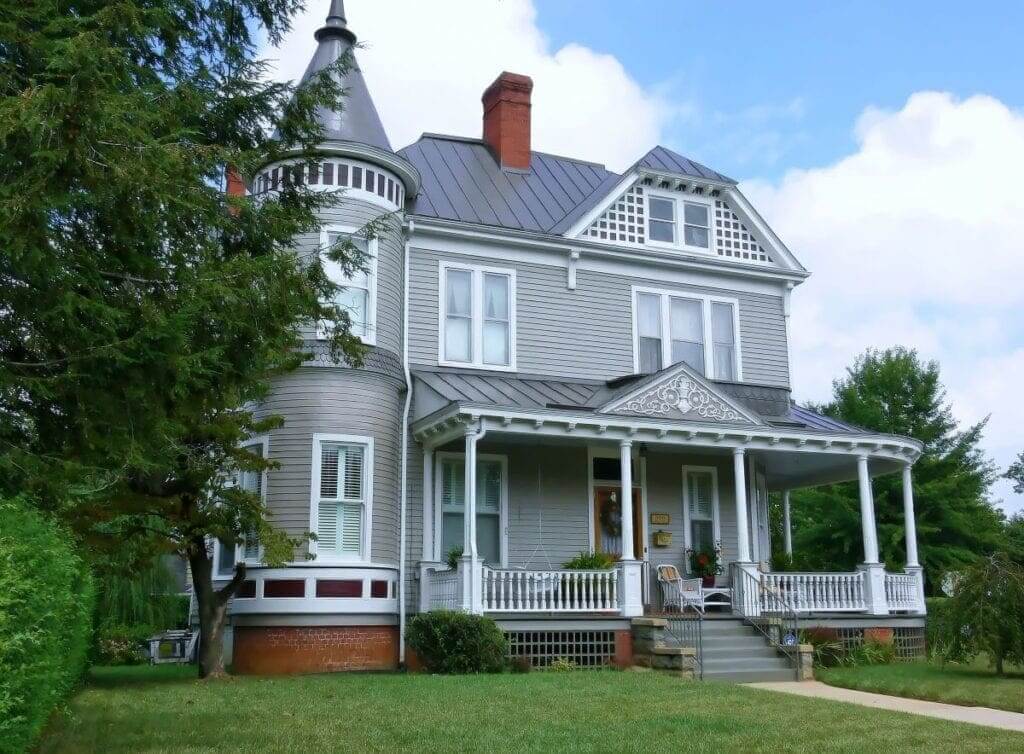 Source: mymove.com
FAQs for Victorian Houses
1. What is a Gothic Victorian House?
Gothic Victorian house architecture is a style of architecture that was popular during the Victorian era (1837-1901) and is characterized by its use of Gothic Revival elements such as pointed arches, ornate carvings, and intricate tracery.
2. Are Victorian Houses Expensive to Maintain?
Victorian houses can be expensive to maintain due to their intricate design elements and often require specialized care. For example, maintaining and repairing stained glass windows, ornate woodwork, and decorative trim can be costly.
3. How Do I Maintain a Victorian House?
Maintaining a Victorian house can be a challenge due to its age and intricate design. Regular upkeep such as painting, sealing windows, and repairing any damage is important to preserve the home's historic value. It's also recommended to work with professionals who have experience with historic homes.
4. How Can I Decorate My Victorian House?
When decorating a Victorian house, it's important to stay true to the style and incorporate traditional elements such as ornate furniture, rich colors, and antique accents.
5. What Are Some Common Features of Victorian Houses?
Some common features of Victorian houses include steeply pitched roofs, intricate woodwork, ornate trims and moldings, decorative spindles and brackets, and expansive porches and balconies.
More from The Architecturesstyle
For more information about the latest architectural development, keep coming to Architecturesstyle.
Also, do follow us on our Instagram page, Architecturesstyleideas, to get daily updates.
Related posts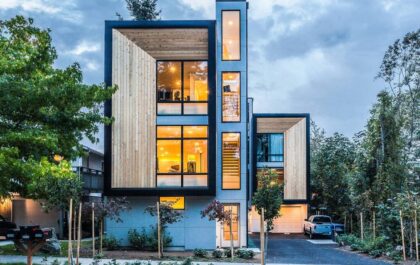 27+ Stylish & Modern Townhouse Designs for Urban Living.
The townhouse's first impression is normally too small, too compact, too narrower, and the list is endless. Well, let us…