Do you want to go to a peaceful place, where you find the break from the noisy urban sounds? Wild Coast Lodge is the perfect destination for you. Here you will find the sounds of the immaculate sea and nature.

It is the perfect mixture of modern luxury with a traditional touch. Are you feeling excited? If yes, then keep on reading, you'll find more exciting and amazing things about this place.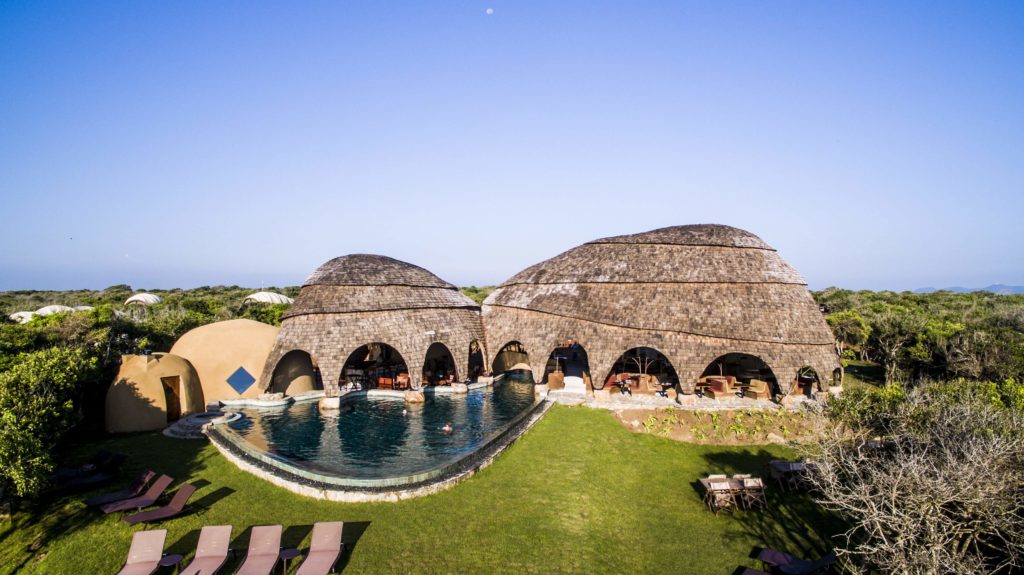 Architects: Nomadic Resorts
Interior Design: Bo Reudler Studio
Location: Palatupana, Srilanka
Area: 5250.0 m²
Year: 2017
We all know the astonishing things about Sri Lanka, and if you're not aware of this beautiful country, then don't worry. This country is famous for its extraordinary caves, mountains, and of course the unique culture. So today, in this blog, we are going to tell you about a marvelous resort, which is so tempting that you'll not resist yourself visiting this place.
What is Wild Coast Tented Lodge?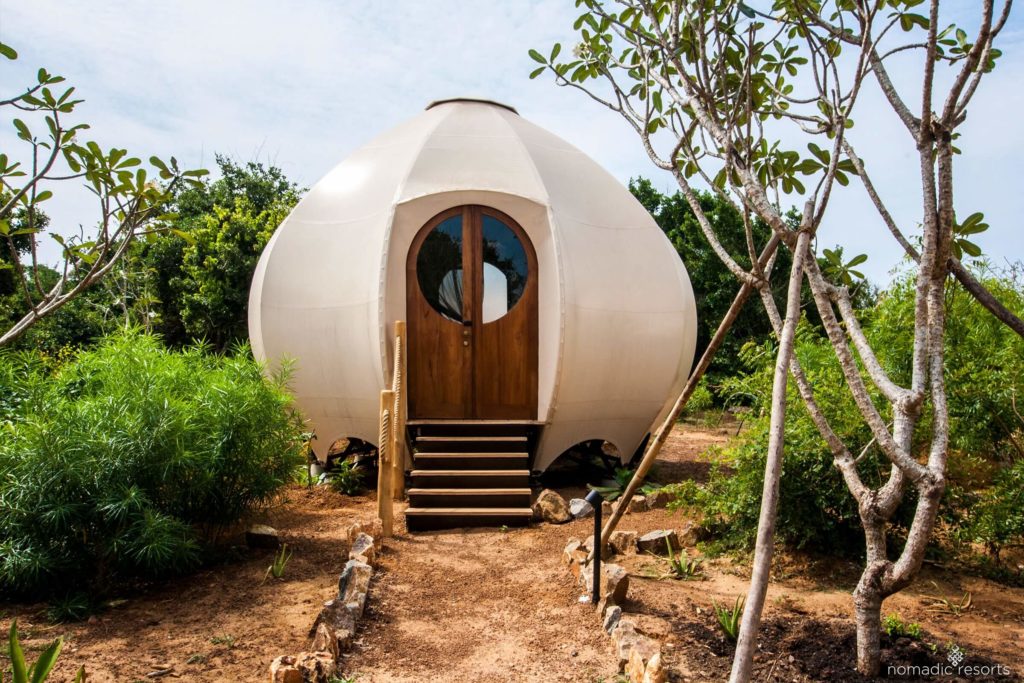 Wild coast lodge is located on the outskirts of Yala National Park (Srilanka), which is near to the pristine beach is a series of dwellings that looks pretty close to rocky outcrops. This is a luxurious camp that is very uniquely designed. We will tell you about the architecture in detail later in the blog.
Resplendent Ceylon commissions this fantastic project, and it was completed in the year 2017. You can also enjoy the wildlife of the near forest and safaris, there are always English-speaking guides ready to take you deep in the jungle on jeeps.
Reasons to Visit Wild Coast Tented Lodge
Here we are providing 5 reasons (or excuses!) to visit this elusive place:
1. Location
Wild coast lodge is one of the best things that you'll find in Srilanka. Whether in terms of architecture or location, this is unbeatable. With the perfect stunning location, this place is a must-visit. Just imagine the forest view that is slowly mixing with the pristine shoreline you'll get from the top. Only 10 minutes away, there is a game drive that has elephants, brave leopards, and cuddling sloth bears.
2. Architecture and Style
The lodge was designed by a world-famous architecture firm Nomadic Resorts. There is 28 caterpillar-like Cocoon, and all are covered with irregularly shaped roofs. Its interiors feature teak floors, plush leather furnishings, porthole windows, and slender copper fittings. The overall theme is vintage safari, and all the things are pretty compliments to each other.
3. Service and Facilities

Parking
Restaurant
Bar
Laundry
Pool
Spa
Wi-Fi
Beach
This hotel has everything you've dreamed of. From the fabulous pool to relaxing spas, here you'll find everything. There is even a library if you want to learn and read about the history of this place. The services that are provided by this resort is incredible, you surely do not find a single drawback. All the staff members are amiable and approachable, they surely take good care of you.
4. Rooms
The 28 identical tents (including eight Urchin tents) are designed in such a way that they've enough space for a sleeping zone which also includes a seating area and shower also. In this room, you'll get a plush four-poster bed, and in the shower, there is a freestanding bathtub, which is hand-hewn with fine detailings done by copper.
Out of the total tents, 8 are urchin tents that have an outdoor shower. Cool right? Most of the rooms have a landscaped water holes, but four of them have a vast deck with plunge pools. Yeah! Here every little thing is luxurious and grand.
5. Food and Drink
So the next question that arises in our mind is about Food. This hotel has international dishes to local traditional food on their menu list. So whether you are a foodie or not after tasting the meal here, you inevitably become a fan of this place. The food is a little bit expensive here, but when it comes to quality, there is no comparison. From exotic seafood to imported meats such as lamb, the chefs here have a special technique to cook everything.
Wild Coast Tented Lodge Reviews
Below are the reviews of the people across the world who stayed in this hotel:
"Wild Coast is heaven on Earth."
Wild Coast is heaven on Earth. The staff, service, and atmospheres were nothing short of exceptional and all of this just made our stay amazing! The friendliest and kindest people work here and we had the best time with them all! We hope to come back to visit again soon!
"Amazing"
"This was by far the best place I have ever stayed. The level of service is unmatched. I felt so well taken care of and so comfortable the whole time. It is such a unique experience and so worth every penny."
"Amazing location in the middle of the National Park and by…"
"Amazing location in the middle of the National Park and by the sea! Incredible hotel great rooms (individual villas with great comfort and luxury)"
Queries?
These are some common questions that people might have in their mind after reading the blog, so we are answering all the questions:
Wild Coast Tented Lodge Price?
The costing of the resort is pretty reasonable, you'll get a double room from the $384 to $601 depending upon the season. Like this, a five-star hotel, the pricing is a little bit on the higher side, but you'll also get the world-class amenities and services.
Access for Guests with Disabilities?
This might be a problem for you if you're traveling with disabled persons. There are actually two cocoons with ramps and bathrooms, but if you see the overall site, it isn't highly accessible.
Yes, this resort is children friendly, there are Baby cots, and they also provide air mattresses for additional guests.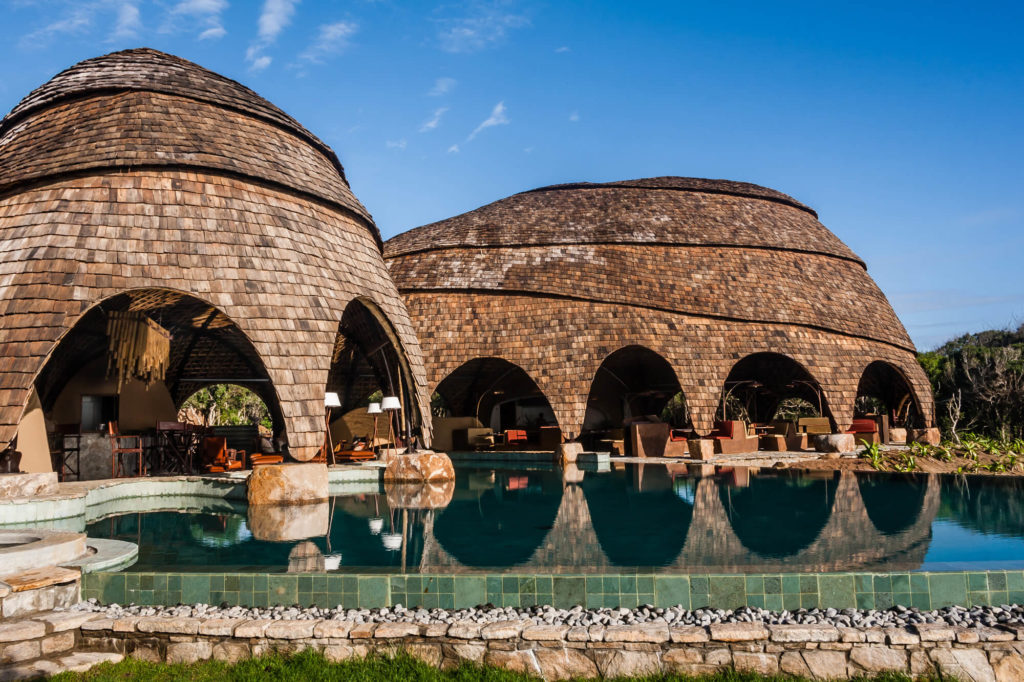 Final Words
So enjoy your morning tea or evening snacks sitting in your cocoon with the ravishing views of the jungle and panoramic view of the Indian ocean. Words can't describe the beauty of this wonderful place, so visit this place with your friends and family and experience the plush life there.
Keep reading: