Celebrities are known for their extravagant lifestyles, and this extends to their homes. These homes are the epitome of luxury from sprawling estates to modern mansions. In this article, we will look at some of the most expensive celebrity homes ever.

List of Most Expensive Celebrity Homes
1. Bill Gates Xanadu 2.0
Source: businessinsider.in
One of the most expensive celebrity homes in the world belongs to none other than tech-powerful Bill Gates. Named "Xanadu 2.0," this stunning property is located in Medina, Washington, and has a whopping $125 million price tag. The house boasts a massive 66,000 sq. ft of living space, including a grand library, cutting-edge technology, and a host of luxurious amenities.
The property is a clear representation of Gates' prosperity, technical prowess, and dedication to eco-friendliness, evident through its intelligent home systems and eco-conscious features, including a geothermal heating system and solar-powered electrical system.
2. George Clooney's 18th Century Villa
Source: time.com
George Clooney's $100 million villa is located in Lake Como, Italy, and boasts stunning views of the lake and a private beach. The traditional Italian-style house features a spacious living room, multiple bedrooms, and a large terrace.
Clooney often invites friends and family to stay at the villa and it is a popular location for high-profile events. The house is a reflection of Clooney's good taste and love for the finer things in life.
3. George Lucas' Californian Ranch
Source: luxurylaunches.com
George Lucas, the legendary filmmaker, and creator of the Star Wars franchise own a $100 million estate in Marin County, California. The property features a large main house, multiple guesthouses, and a lake. Lucas designed the estate to reflect his passion for architecture and design, with details inspired by his travels around the world.
The estate also features a large collection of artwork and a state-of-the-art movie theater. The property is a testament to Lucas' wealth and creativity and serves as a retreat for the filmmaker and his family.
4. Jay Z and Beyonce's Los Angeles Pad
Source: pinimg.com
Jay-Z and Beyoncé purchased a $88 million house in the upscale neighborhood of Bel-Air, Los Angeles. The stunning mansion features a spa, 15- car garage, movie theater, and multiple swimming pools.
The property also boasts panoramic views of the city and boasts of a luxurious and modern interior design. This acquisition is just one of many high-end properties owned by the power couple, known for their extravagant lifestyle and successful careers in the music industry.
5. Angelina Jolie's French Chateau
Source: googleapis.com
Angelina Jolie's mansion in France, known as the Miraval Château, is a 17th-century estate located in the town of Correns near Aix-en-Provence in the south of France.
The property boasts 35 rooms, a banquet hall, a swimming pool, and 2 gyms it is situated on an ancient Roman road and was purchased by Angelina and Brad Pitt in 2008.
6. Tom Cruise's Rural Retreat
Source: townsquare.media
Tom Cruise's rural retreat in Colorado is a 298-acre estate located just outside Telluride, a popular ski town in the state. The residence is nearly 10,000 square feet in size and features native stone and bleached cedar timbers.
Media rooms, fitness centers, neighboring sports courts, spa treatment rooms, a spacious office, wood-burning fireplaces, and other amenities are included in the home.
7. Tiger Woods Jupiter Island
Source: quoracdn.net
Tiger Woods' Jupiter Island mansion is a luxury home that has been described as the definition of luxury living. It is one of the most expensive homes on the island. It spans over 12 acres of land.
The beachfront home on the property has over 9,000 square feet of living space. It has a basketball court, 100-ft lap fool, 60- ft diving pool, a running track, and a putting studio.
Also Read: Top 18 Most Expensive House in the US That You Must Know
8. Ellen DeGeneres' 17th Century Montecito Villa
Source: hollywoodreporter.com
Ellen DeGeneres' 17th Century Montecito Villa, which is priced at $45 million, features a breathtaking backyard surrounded by lush greenery and verdant gardens. The 13-acre villa has six bedrooms, eight bathrooms, and multiple libraries.
The historic details, such as tiles and light fixtures shipped from Italy, are combined with contemporary minimalism. Ellen and Portia de Rossi also extended the estate to 16.88 acres by buying two adjacent properties and built a modern entertaining pavilion, Jordan Hall.
9. Kylie Jenner's Luxury Home
Source: the-sun.com
Kylie Jenner's luxury home in Holmby Hills is a stunning $36.5 million mansion that features 7 bedrooms and 14 bathrooms.
The mansion boasts elegant and modern designs, with highlights including a sleek infinity pool, a spacious outdoor entertaining area, a cinema room, and a beautiful view of the city.
The home has been a focal point of attention in the media, due to its impressive size, luxurious amenities, and ownership by one of the world's most famous celebrities.
10. Taylor Swift's '1934 Styled' Mansion
Source: usmagazine.com
Taylor Swift is the owner of the stunning 1934 Georgian Revival Estate, a 10,982-square-foot mansion that was once owned by renowned filmmaker Samuel Goldwyn.
The modern mansion was purchased by Swift in 2015 and has since been restored to its former glory, with seven bedrooms and ten bathrooms The 1934 Beverly Hills Mansion is one of three homes owned by Swift in Los Angeles and is considered the most impressive of the three.
Source: lakecomo.is
Source: idesignarch.com
Source: brightspotcdn.com
Source: realtor.com
Source: forbes.com
Source: okmagazine.com
Source: marbella-hills-homes.com
Source: mrgoodlife.net
Source: sheknows.com
Source: cottagesgardens.com
Source: optimole.com
Source: hearstapps.com
Source: brightspotcdn.com
Source: architecturaldigest.com
Conclusion
As a result, celebrity homes offer a glimpse into the glamorous lifestyles and success of the well-to-do. From sprawling estates to contemporary mansions, these homes showcase the impeccable taste and love for luxury that many celebrities possess.
These most expensive celebrity homes are a reflection of the success and status that these famous personalities have achieved, and serve as an inspiration for those who dream of living a life of luxury.
More from The Architecturesstyle
For more information about the latest architectural development, keep coming to Architecturesstyle.
Also, do follow us on our Instagram page, Architecturesstyleideas, to get daily updates.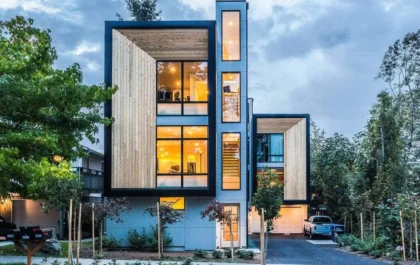 27+ Stylish & Modern Townhouse Designs for Urban Living.
The townhouse's first impression is normally too small, too compact, too narrower, and the list is endless. Well, let us…